If you're considering using Zendesk for your customer support and engagement needs, it's essential to understand the various pricing options available and how they align with your business requirements. In this article, we'll walk you through Zendesk's pricing structure, highlight the features and benefits of each plan, and provide insights to help you decide about the most suitable option for your organization. Join us as we unravel the Zendesk pricing puzzle and empower you to optimize your customer service strategy.
Related blog: 5 Best Zendesk Competitors and Alternatives [2023]
Typical features of Helpdesk software include:
Ticket Management: Helpdesk software provides a centralized system to create, track, and manage customer support tickets.
Knowledge Base: Helpdesk software often includes a knowledge base for customers. It contains a repository of frequently asked questions (FAQs), troubleshooting guides, and other relevant information, empowering customers to find solutions independently and reducing the volume of support tickets.
Automation and Workflow Management: Advanced helpdesk software automates repetitive tasks and workflows, improving efficiency and reducing manual effort, including assigning tickets, sending notifications, escalating unresolved issues, and more.
SLA (Service Level Agreement) Management: Helpdesk software allows for establishing and monitoring SLAs, which define response and resolution time commitments.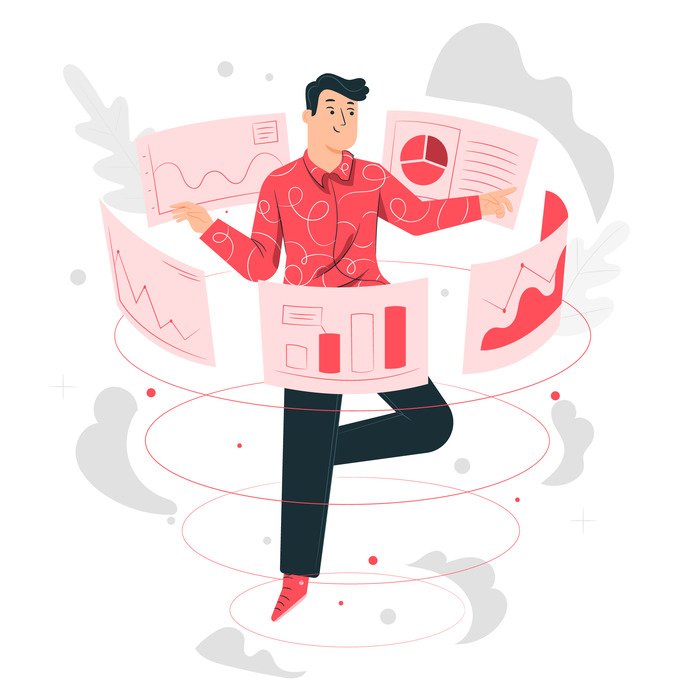 Reporting and Analytics: Helpdesk software offers reporting and analytics capabilities, providing valuable insights into support team performance, ticket trends, customer satisfaction levels, and other metrics.
Integration and Collaboration: Helpdesk software can integrate with customer relationship management (CRM), project management, and communication tools.
Customer Self-Service Portals: Many helpdesk software solutions provide self-service portals, allowing customers to log in, view their support history, track ticket status, and access relevant resources.
These features collectively enhance the support process, boost customer satisfaction, and improve the efficiency of support teams.
Zendesk is a customer service and support platform that helps businesses manage and improve customer interactions. It provides various tools and features to streamline customer service operations and enhance customer experience.
What is Zendesk, and how it helps?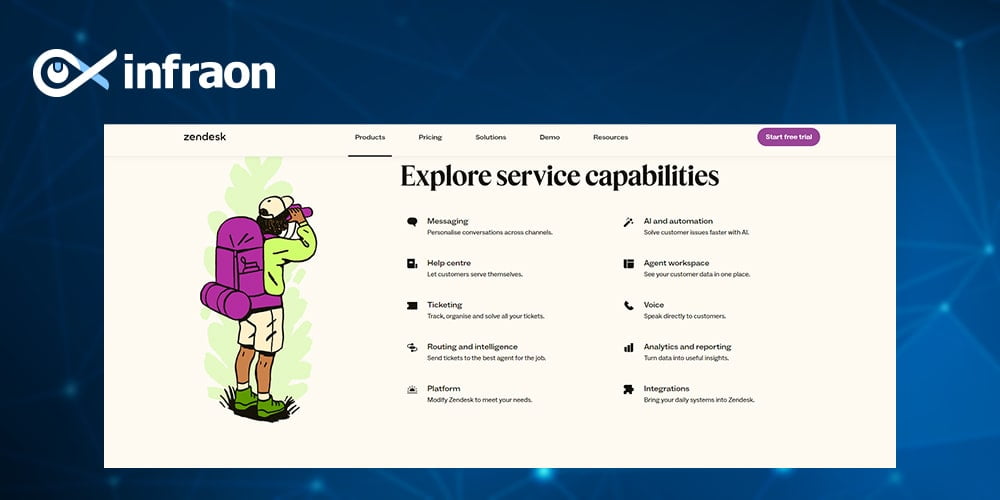 Zendesk enables businesses to centralize customer inquiries from various channels, such as email, phone, live chat, and social media, into a unified interface. It allows support agents to efficiently track, prioritize, and respond to customer queries, ensuring timely and consistent support.
The platform offers a ticketing system that organizes customer issues into tickets, making managing and assigning them to the appropriate team members easier. It also provides automation capabilities to automate repetitive tasks, such as ticket routing and canned responses, which saves time and improves efficiency.
Zendesk includes a knowledge base feature where businesses can create and maintain a repository of self-service articles and frequently asked questions. Furthermore, Zendesk offers reporting and analytics tools that provide insights into customer support performance. These tools help businesses monitor key metrics, measure customer satisfaction, identify trends, and make data-driven decisions to improve their support operations.
Additionally, Zendesk supports integrations with various third-party applications, allowing businesses to connect their customer support workflows with other tools, such as CRM systems, productivity apps, and e-commerce platforms.
Zendesk Support has five plans:
Essential – $5 per agent/ month, Team – $19 per agent/ month, Professional – $49 per agent/ month, Enterprise $99 per agent/ month, and Elite $199 per agent/ month. All plans have a free trial and paid add-ons like real-time chat and social messaging. The pricing structure may vary based on your required products and features.
Essential – fundamental help center, web widget, mobile SDK, knowledge base, email, and support channels.
Team – all Essential features, plus some others like business rules, social messaging, and performance dashboards.
Professional – all features in the Team plan and added features for growing businesses. It also provides follow-up surveys, dashboards, reporting, and Service Level Agreement (SLA) management.
The Enterprise plan is tailored to large organizations. It includes all Professional features, plus additional features like contextual workspaces, custom roles, and guided mode.
The Elite plan has everything in the above plans, plus advanced encryption and security.
Zendesk Helpdesk Advantages and Disadvantages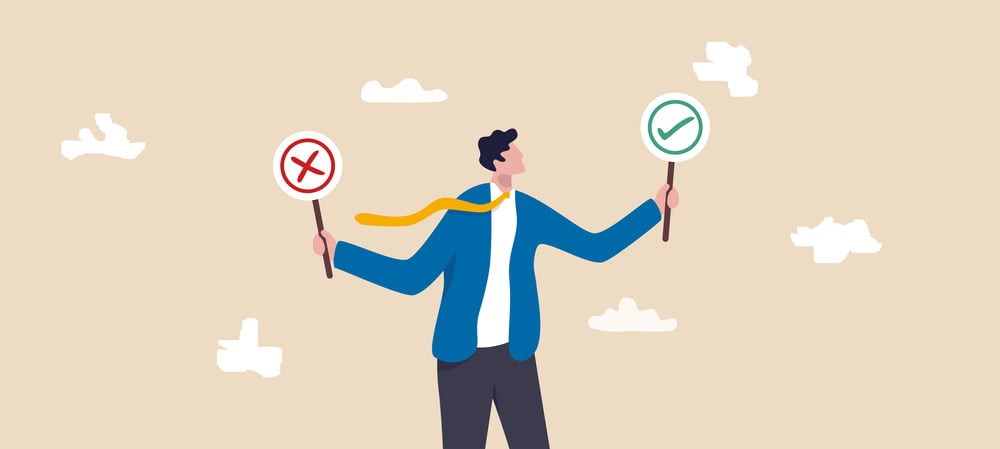 Advantages:
User-friendly interface: Zendesk Helpdesk offers an intuitive and easy-to-use interface, making it simple for agents and customers to navigate and interact with the platform.
Ticket management: It provides efficient ticket management capabilities, allowing support agents to track, prioritize, and resolve customer issues effectively. Tickets can be assigned, escalated, and organized based on different criteria, streamlining the support process.
Multi-channel support: Zendesk Helpdesk offers support across various communication channels, including email, live chat, phone, and social media.
Automation and workflow customization: The platform includes automation features that can streamline repetitive tasks, such as assigning tickets or sending automated responses. Additionally, it allows for customization of workflows to align with specific business processes and requirements.
Reporting and analytics: Zendesk Helpdesk provides robust reporting and analytics capabilities, offering insights into ticket volumes, response times, agent performance, and customer satisfaction to identify trends, measure support team effectiveness, and make data-driven improvements.
Disadvantages:
Cost: Zendesk Helpdesk can be relatively expensive, especially for small businesses or startups with limited budgets. The pricing structure may not work for organizations seeking more affordable customer support solutions.
Customization limitations: While Zendesk Helpdesk offers some customization options, it may not provide the flexibility businesses require with unique workflows or complex processes. Advanced customization often requires technical expertise or additional development efforts.
Complexity for advanced features: Some of the more advanced features in Zendesk Helpdesk, such as integrations with other systems or setting up complex automation workflows, may require technical knowledge or assistance from experts.
It's worth noting that the advantages and disadvantages can vary based on specific business requirements and preferences. Zendesk Helpdesk is a widely-used customer support software that offers various pricing plans to cater to different business needs. However, the final verdict on its pricing structure reveals several reasons alternative solutions are often preferred.
The Final Verdict on Zendesk Pricing
Zendesk Helpdesk's pricing can be expensive for small and medium-sized businesses. While it offers a basic plan at a lower cost, it lacks essential features that companies require to manage customer support effectively. Businesses are compelled to opt for higher-tier plans, which significantly increase the overall cost.
Zendesk Helpdesk charges per agent, and as businesses grow and require more support agents, their costs increase proportionally. This scalability issue can be a significant drawback for businesses with expanding customer support teams, as it can result in substantial cost burdens.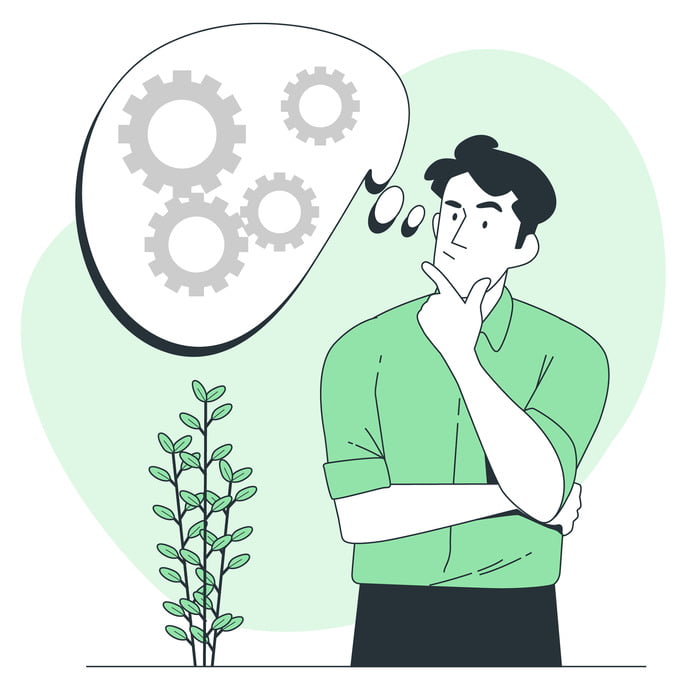 Furthermore, the available features within each pricing tier of the Zendesk Helpdesk may not align with the specific needs of all businesses. This lack of flexibility in feature selection can discourage companies from choosing Zendesk Helpdesk as their preferred solution. Infraon DESK presents itself as a superior alternative to Zendesk, primarily due to its pricing structure. While Zendesk is a widely used customer support platform, Infraon DESK offers a more cost-effective solution.
Infraon DESK provides a pricing model favorable to businesses of all sizes. Unlike Zendesk, which can be expensive for small and medium-sized enterprises, Infraon DESK offers competitive pricing plans that cater to various budgets. This makes it a more accessible option for companies looking to streamline their customer support operations without breaking the bank.
Infraon DESK Features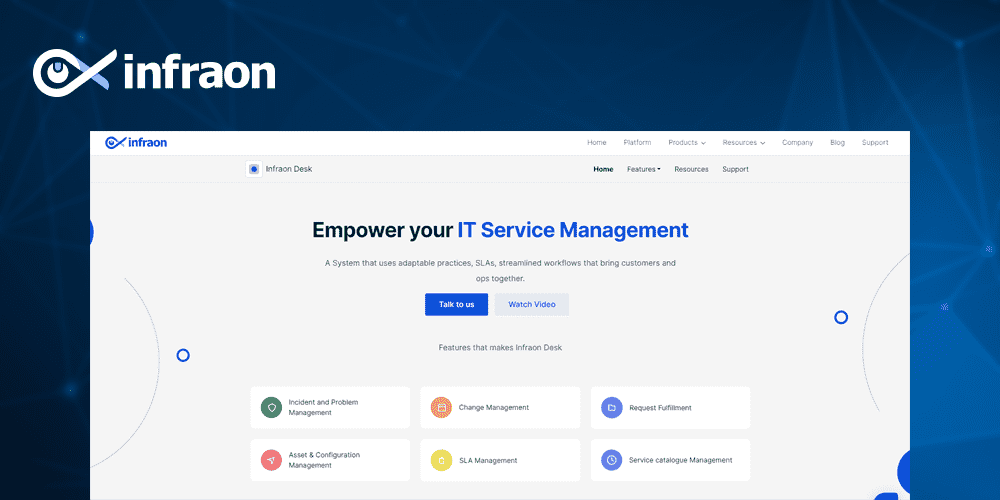 Infraon DESK is a comprehensive software solution that offers features to streamline and enhance the efficiency of help desk and service desk operations. Here are some key features of Infraon DESK: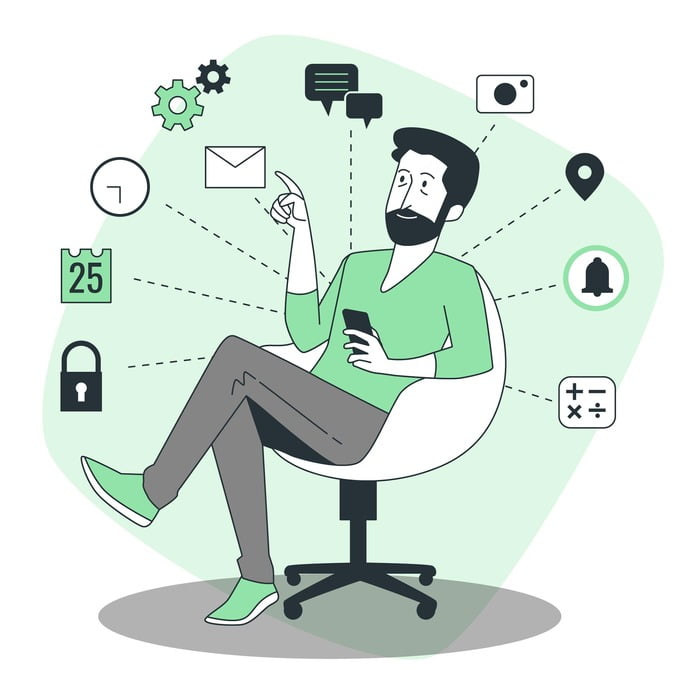 Automation and Workflow Management: The software allows organizations to automate routine tasks and define custom workflows to streamline processes, reduce manual effort, improve productivity, and ensure consistent service delivery.
Integration Capabilities: Infraon DESK integrates with various third-party tools and applications, such as customer relationship management (CRM) systems, monitoring tools, and email platforms. This integration enhances data synchronization, improves efficiency, and provides a seamless user experience.
Customization and Scalability: Infraon DESK supports customizing ticket forms, workflows, and user roles. Additionally, the software is scalable, accommodating organizations' growth and changing needs.
Infraon DESK offers affordable pricing and comprehensive features to optimize help desk and service desk operations.
Essential – $15 per user/ month for 50 users
Standard – $36 per user/month for 50 users
Professional – $45 per user/ month for 50 users
Enterprise – End-to-end IT Asset Management. (Both Agent and Agent-less) upon request
Furthermore, Infraon DESK's pricing structure is transparent and straightforward, ensuring that users clearly understand the costs involved. Hidden fees or unexpected charges often associated with other platforms are minimized, allowing businesses to allocate their resources more efficiently.
Related blog: Zendesk vs Atlassian vs Infraon in 2023
Frequently Asked Questions
Who are some Zendesk Helpdesk competitors?
Some competitors of the Zendesk Helpdesk include Freshdesk, Salesforce Service Cloud, Jira Service Management, ServiceNow, and Zoho Desk.
ServiceNow: ServiceNow is a cloud-based ITSM platform that offers a range of functionalities, including incident management, problem management, change management, and asset management. It also provides workflow automation, reporting, and analytics capabilities.
Jira Service Desk: Jira Service Desk is a popular ITSM platform that provides features such as incident management, problem management, change management, and asset management. It is also integrated with other Atlassian tools, such as Jira Software and Confluence, to provide a seamless experience.
Infraon DESK: Infraon DESK is a comprehensive ITSM platform that offers ticket and incident management, problem management, change management, asset management, and more. It is scalable and customizable to meet an organization's specific needs.
Who is Infraon for?
Infraon is designed for diverse individuals and organizations seeking innovative solutions for their IT service management needs. Infraon's versatile platform can be customized to meet the specific requirements of various sectors; whether it's optimizing the help desk, and asset performance, streamlining maintenance operations, improving resource allocation, or enhancing overall service efficiency, Infraon Desk offers a comprehensive solution for anyone invested in managing and enhancing customer service and retention