Managing your IT assets manually can be an exhausting and expensive endeavor. If you want a comprehensive solution to streamline the process, look no further than IT asset management (ITAM). Several tools can help you efficiently manage your IT assets. This article looks at Lansweeper, an all-in-one platform that offers complete visibility into your enterprise's hardware, software, and network infrastructure. While this powerful technology is undoubtedly beneficial, you may wonder how much it costs and how it affects your enterprise's bottom line. We'll break down Lansweeper's pricing plans and weigh their advantages and disadvantages. Plus, we'll introduce you to Infraon, a company that can help make asset management even more seamless for your business. So, read on to dive into the world of ITAM and our pricing plan and cost guide for Lansweeper.
Related article: The 8 Best IT Hardware Inventory Management Tools in 2023
What is Lansweeper, and how it helps?
Lansweeper is a comprehensive ITAM solution that helps enterprises keep track of their hardware and software assets. It provides a centralized platform for inventorying, monitoring, and reporting on all devices connected to the network.
With Lansweeper, users can quickly scan their entire network to collect vital information about each device, including hardware specifications, installed software applications, license keys, and more. The tool lets users remotely manage and control devices without leaving their desks.
A key benefit of using Lansweeper is significantly reducing IT costs by providing real-time visibility into an organization's technology infrastructure. This way, companies can make informed decisions regarding equipment purchases or upgrades based on actual usage patterns rather than guesswork. Additionally, with its robust reporting features and customizable dashboard options, Lansweeper makes it easy for administrators to gain insights into system performance trends to optimize resource allocation across the enterprise.
Lansweeper is a valuable tool for any business looking for cost-effective ways of managing its technology assets while ensuring optimal efficiency across its infrastructural systems.
Lansweeper Pricing
Lansweeper offers flexible pricing plans that cater to the different needs of organizations depending on the size of your enterprise. The pricing varies according to the number of assets you want to manage, scaling up with a more considerable amount of assets.
First, Lansweeper offers a free trial version that allows users to experience its features before making any commitments. This allows organizations to test whether or not Lansweeper will work best for them.
Following this, there are three distinct pricing plans.
The Starter Plan is intended for enterprises looking to start ITAM, totaling 2000€ per year. It covers the following features:
Everything needed to start managing your IT assets.
Includes up to 2000 assets
Lansweeper cloud access.
Unlimited users.
Complimentary Cloudockit license.
The Pro Plan offers more options for enterprises that need additional support and totals 4000€ per year. It has everything included in the starter plan with these additional features:
Vulnerability insights.
Life cycle insights.
Single sign-on(SSO).
OT discovery.
Better support.
The Enterprise Plan is for large-scale organizations and totals 25,000€ per year. It has everything included in the pro plan with these additional features:
Starts at 10,000 assets
Assistance for global deployment.
Customer success manager.
Concierge service.
Best support.
Lansweeper Advantages and Disadvantages
Lansweeper is an IT asset management (ITAM) solution that provides comprehensive inventory and asset management capabilities.
Advantages:
Lansweeper provides a complete view of your IT assets, including hardware, software, and network devices. It can scan your network and collect detailed information on each device, such as hardware specs, software installed, and network configuration.
Lansweeper offers a variety of customizable reports that can help you track the status of your IT assets, such as asset utilization, software licenses, and compliance. You can create reports tailored to your organization's needs and schedule them to be automatically generated and emailed to key stakeholders.
Lansweeper integrates with various other IT tools, such as help desk software and patch management systems, with other tools, such as JIRA, ServiceNow, or SalesForce. It allows you to streamline your IT operations and automate tasks like software deployment and updates.
Lansweeper has a user-friendly interface, making it easy to navigate and utilize. Its dashboard provides an overview of your IT assets and their status, while its search and filtering capabilities make it easy to find specific devices or software.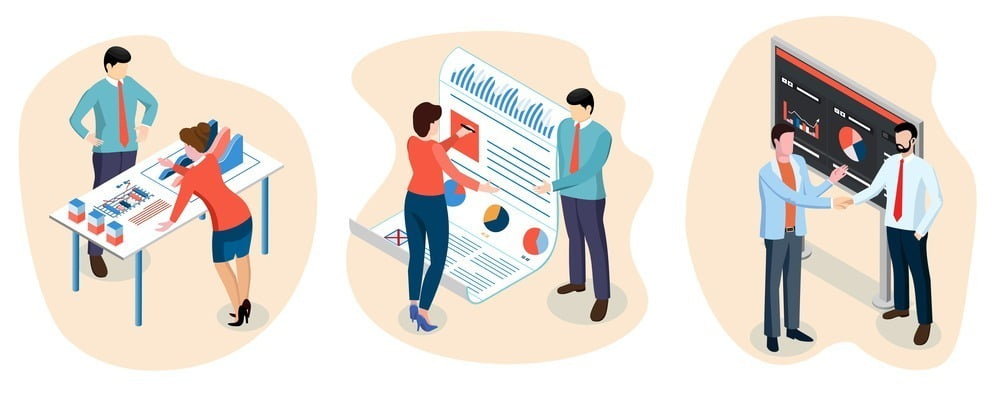 Disadvantages:
Lansweeper is a costly solution, and its pricing can vary depending on how many assets you need to manage. While it offers many features, it may not be cost-effective for smaller organizations with fewer IT assets.
While Lansweeper is relatively easy to use, it can be quite complex to set up and configure. The initial setup process can be time-consuming, and you may need IT expertise to get it up and running.
The user interface may not be intuitive for new users without experience with ITAM solutions. Configuring advanced features may require technical expertise, which could lead to extra costs.
Lansweeper has a flexible licensing model based on the number of assets managed. This can be a disadvantage as your enterprise will pay more as they add resources over time. For smaller enterprises, investing in ITAM solution providers like Infraon will help you scale your business while managing your assets.
Overall, Lansweeper is a powerful ITAM solution that provides comprehensive inventory management and reporting capabilities. However, its pricing and complexity may make it less suitable for smaller organizations, and asset tracking capabilities may be a drawback for some users.
The Final Verdict on Lansweeper Pricing
Lansweeper pricing may seem a bit on the higher side when compared to some of its competitors. However, it offers features not available elsewhere, such as tracking non-IT assets and offering unlimited device discovery. Lansweeper's features and benefits are worth considering for those who value quality over cost.
For small businesses that do not require extensive asset management capabilities or have a limited budget, Lansweeper may not be the best option as it is better suited for large-scale enterprises.
For enterprises that do not have the scale to leverage Lansweeper's capabilities properly, Infraon may be the ITAM solution you are looking for. Infraon's services are tailored to meet the needs of small, medium-sized, and large enterprises. Whether running a startup or managing an established corporation, Infraon can provide customized solutions that fit your requirements. The platform will work well for businesses looking to streamline their asset management processes by automating tasks such as inventory tracking, software deployment, license compliance monitoring, and more. It also helps organizations reduce costs associated with manual asset-tracking methods while ensuring data accuracy.
Infraon ITAM Features
Infraon ITAM solution offers features to help manage end-to-end IT assets and optimize business operations. The SaaS-based tool is designed to automate and streamline ITAM processes, which can save time and improve overall efficiency. One of the main advantages of Infraon is its ease of use. The software is designed to be intuitive and user-friendly, which makes it easy to set up quickly.
Infraon ITAM has a customizable dashboard, allowing you to view key asset management metrics in real-time. The unified dashboard provides a centralized view of asset data, such as asset status, usage, and performance, which empowers you to make informed decisions about your IT infrastructure.
Infraon ITAM also offers reporting and analytics to optimize IT operations by identifying trends and tracking performance. It offers pre-built reports, dashboards, and custom reporting capabilities, allowing you to create reports tailored to your needs.
IT Asset Lifecycle Management
IT Hardware Asset Management (HAM)
Software Asset Management (SAM)
Vendor Management
Integrated Ticketing
Network and Agent-based Discovery
Access Control
Automated Alerts on Low Stock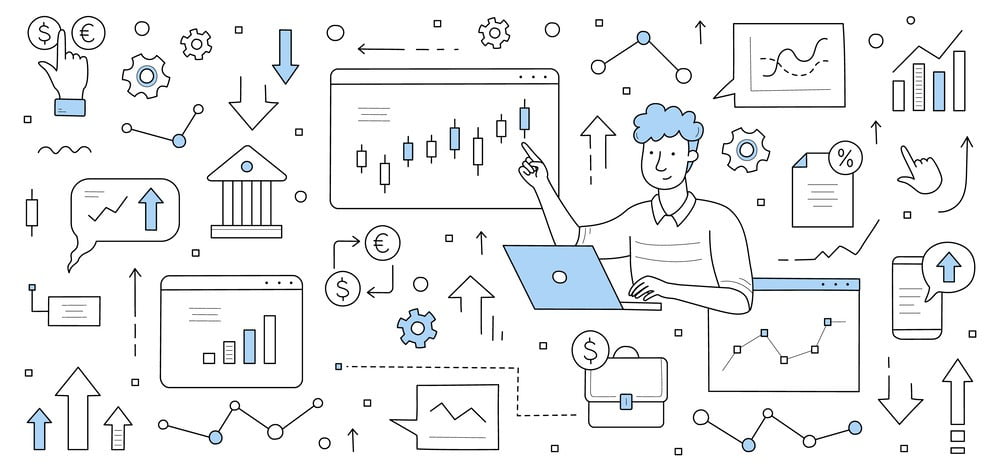 If you're in charge of maintaining your organization's IT infrastructure or managing its assets, then Infraon could be your perfect solution. Its easy-to-use interface and comprehensive reporting capabilities help make data-driven decisions based on real-time data analysis.
Related article: The 7 Best IT Asset Inventory Software
FAQs
Who are some Lansweeper competitors?
As one of the leading IT asset management tools, Lansweeper has its fair share of competitors in the market. Some popular alternatives to Lansweeper include SolarWinds Patch Manager, ManageEngine AssetExplorer, and ServiceNow Software Asset Management.
SolarWinds Patch Manager is a comprehensive tool for patch management that focuses on automating workflows and minimizing downtime. It offers centralized patching capabilities across multiple operating systems and third-party applications.
ManageEngine AssetExplorer provides a complete view of an organization's hardware and software assets while also offering integrated help desk functionality. It supports scanning of both Windows-based devices as well as mobile devices running on iOS or Android platforms.
ServiceNow Software Asset Management (SAM) is an IT asset management solution that helps organizations manage their software assets, track software usage, and ensure compliance.
Each competitor brings something unique to the table in terms of features, pricing models, or target user base. Ultimately it comes down to what works best for your organization's specific needs when selecting a suitable ITAM solution from these options.
Who is Infraon for?
Infraon specializes in providing end-to-end solutions for asset management and optimization. It caters to various industries, such as healthcare, finance, retail, manufacturing, etc. Infraon's team of experts can help businesses assess their current IT infrastructure and provide customized solutions to address any gaps or inefficiencies. Its services include software asset management (SAM), hardware asset management (HAM), license compliance audits, cloud migration planning, and more.
Infraon is ideal for companies looking to streamline their IT operations through effective asset management strategies. Whether you're a small business owner or part of a large corporation, Infraon's expertise can help you optimize your resources and achieve greater success in your industry.