Discovering the ideal pricing plan and understanding the costs involved are crucial when considering implementing a service management solution like SysAid ITSM. In this article, we provide a comprehensive pricing plan and cost guide for SysAid, empowering businesses to make informed decisions about their investment. By exploring the various pricing options and delving into the associated expenses, readers will gain valuable insights to help them align their budgetary requirements with the features and benefits offered by SysAid or look for a better alternative to suit their business needs.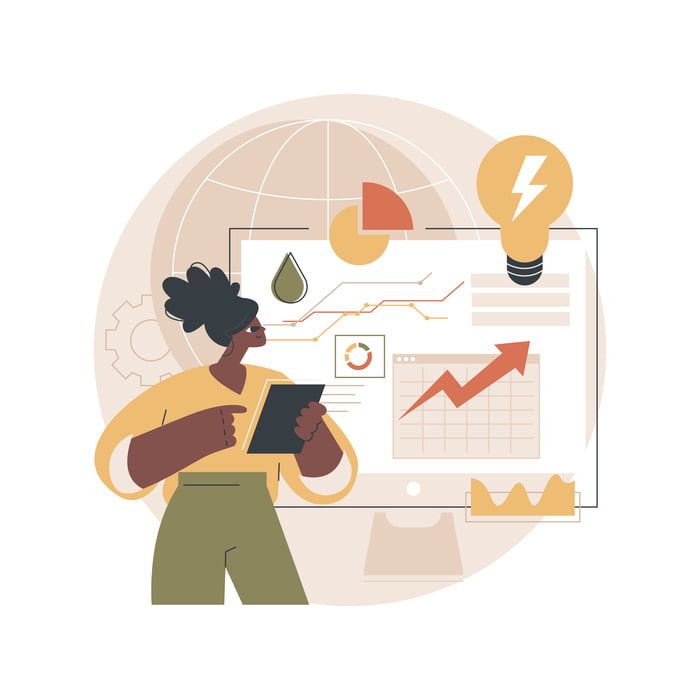 Pricing for ITSM (Information Technology Service Management) and Helpdesk software can vary depending on several factors, including the vendor, the organization's size, and the specific features and capabilities required. Generally, ITSM and Helpdesk solutions are available in various pricing models, such as subscription-based plans or per-user licensing.
For small to medium-sized businesses, ITSM and Helpdesk software pricing typically starts at a few hundred dollars per month for basic functionality. The pricing may increase accordingly as the organization grows and requires more advanced features, with Enterprise-level solutions with comprehensive features and scalability options going even higher.
Related blogs: Zendesk Pricing Plan & Cost Guide
Now, let's explore the key features of ITSM and Helpdesk software:
Incident and problem management: ITSM and Helpdesk software enables efficient logging, tracking, and resolution of IT incidents and problems.
Change management: These solutions provide tools to manage and track changes to IT infrastructure and applications, allowing organizations to implement modifications while minimizing disruptions and risks.
Asset and configuration management: ITSM and Helpdesk software help organizations maintain a detailed inventory of IT assets, such as hardware and software, and track their configurations and relationships.
Service catalog: A service catalog acts as a central repository of IT services offered to users, allowing them to request and access various IT resources and services through a self-service portal.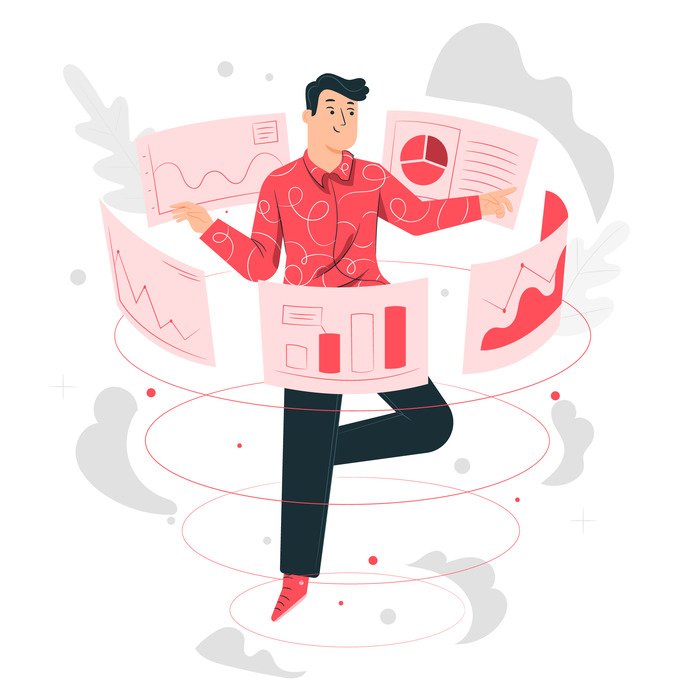 Knowledge base: ITSM and Helpdesk solutions often include a knowledge base where users can find self-help articles, troubleshooting guides, and frequently asked questions.
SLA management: Service Level Agreement (SLA) management features enable organizations to define, monitor, and meet service-level targets.
Reporting and analytics: These solutions provide reporting and analytics capabilities to gain insights into their IT operations, track key performance indicators, and identify areas for improvement.
Integration and automation: ITSM and Helpdesk software often offers integration options with other IT systems and tools, facilitating seamless information exchange and workflow automation.
Self-service portal: A self-service portal enables users to submit service requests, track the progress of their requests, and access relevant information and resources independently, reducing the burden on IT staff.
Mobile support: Many ITSM and Helpdesk solutions offer mobile applications or responsive interfaces, allowing users and IT staff to access and manage IT services and support from mobile devices, enhancing accessibility and responsiveness.
These are the features commonly found in ITSM and Helpdesk software. Organizations can choose solutions based on their specific requirements, budget, and scalability needs to manage their IT services and support processes effectively.
What is SysAid ITSM/Helpdesk, and how it helps?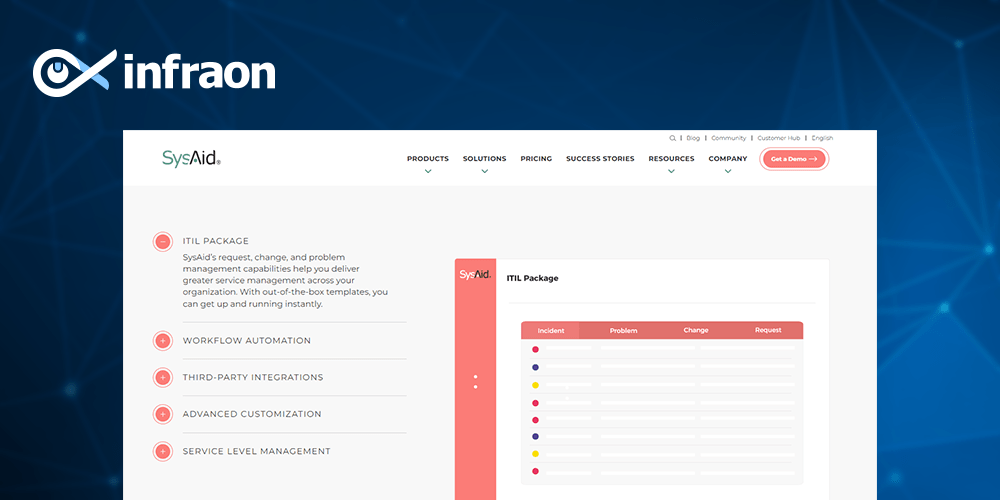 SysAid is an IT service management (ITSM) and helpdesk solution that helps organizations streamline their IT operations and enhance customer support. It is a comprehensive suite of tools and features designed to efficiently manage and resolve IT-related issues.
SysAid's ITSM capabilities encompass various essential functions, including incident management, problem management, change management, and service catalog management. It allows IT teams to effectively handle and track customer requests, incidents, and problems, ensuring swift resolution and minimal downtime. The system provides a centralized platform for capturing, categorizing, prioritizing, and assigning IT tasks, enabling efficient collaboration among team members.
The helpdesk component of SysAid enables organizations to provide exceptional customer support. It allows users to submit support tickets through various channels like email, web forms, and self-service portals. The system automatically assigns tickets to appropriate technicians based on predefined rules or availability. This streamlined ticket management process ensures customer issues are addressed promptly and assigned to suitable personnel.
SysAid also offers self-service functionality, empowering end users to troubleshoot and resolve common IT issues independently. The self-service portal provides access to a knowledge base with FAQs, articles, and troubleshooting guides. By encouraging self-help, SysAid reduces the number of support tickets and improves customer satisfaction.
Furthermore, SysAid facilitates proactive IT management through its asset management and monitoring capabilities. It allows organizations to track and manage their IT assets, including hardware, software, and licenses, ensuring optimal utilization and compliance. The system can also monitor network devices and servers, generating alerts for potential issues or performance bottlenecks, enabling proactive maintenance and minimizing service disruptions.
SysAid ITSM/ Helpdesk Advantages and Disadvantages
Advantages:
Comprehensive functionality: SysAid ITSM/Helpdesk offers many features and tools to manage IT service management (ITSM) and helpdesk operations. It covers incident management, problem management, change management, asset management, knowledge management, and more. This comprehensive functionality allows organizations to streamline their IT operations and improve efficiency.
Customization options: SysAid ITSM/Helpdesk provides flexibility in customization, allowing organizations to tailor the system to their specific needs. Users can create custom forms, workflows, and automation rules, ensuring the solution aligns with their unique processes and requirements.
User-friendly interface: The user interface of SysAid ITSM/Helpdesk is intuitive and easy to navigate, making it simple for both IT professionals and end-users to interact with the system, reducing the learning curve and promoting adoption.
Disadvantages
Complexity for small organizations: While SysAid ITSM/Helpdesk offers a comprehensive set of features, it may be too complex for small organizations with limited IT resources. Implementing and managing the system might require dedicated IT personnel and significant time investment, which may not be feasible for smaller teams.
Cost: The pricing structure of SysAid ITSM/Helpdesk may be a disadvantage for some organizations. The price of the software can be relatively high, especially for small or budget-constrained companies. Additionally, the lack of information on pricing plans on the company site can be a deterrent.
SysAid pricing may not be the most budget-friendly option out there, and it is worth considering alternatives like Infraon that offer you more value for money. Infraon is also favorable because of the features included in their pricing plans, available from the site.
The Final Verdict on SysAid ITSM/Helpdesk Pricing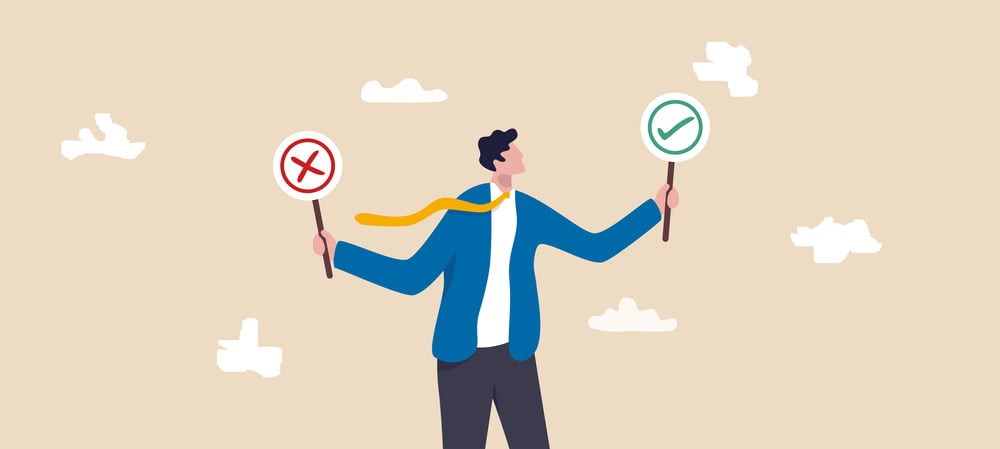 The final verdict on SysAid ITSM/Helpdesk pricing suggests that contacting the vendor directly is necessary to obtain accurate and up-to-date pricing information. Due to potential variations in pricing structures, features, and customization options, it is essential to reach out to SysAid for a personalized quote.
Alternatively, Infraon ITSM emerges as a preferable choice for several reasons. Infraon ITSM offers competitive pricing options and comprehensive features for effective IT service management. It provides robust ticketing and incident management, asset management, change management, and self-service capabilities. Infraon ITSM's pricing transparency and flexibility make it an attractive option for organizations of all sizes. Infraon ITSM is a comprehensive IT Service Management (ITSM) solution, certified by Pink Elephant on 13 processes, designed to streamline and optimize IT service delivery within organizations.
Some of the core features of Infraon ITSM and pricing:

SysAid Pricing plans
Essential – $15 per user/ month for 50 users
Standard – $36 per user/month for 50 users
Professional – $45 per user/ month for 50 users
Enterprise – End-to-end IT Asset Management. (Both Agent and Agent-less) upon request
Infraon ITSM provides organizations with robust features to effectively manage their IT services, enhance operational efficiency, and deliver exceptional user experiences. And Infraon ITSM's pricing structure is straightforward enough for users to understand the costs involved.
Frequently Asked Questions
Who are some SysAid ITSM/ Helpdesk competitors?
ServiceNow: ServiceNow is a leading IT service management (ITSM) solution provider. It offers a comprehensive suite of tools for managing IT service requests, incidents, problems, and changes. ServiceNow also provides features like a service catalog, self-service portal, asset management, and integrations with other IT systems.
Freshservice: Freshservice is a cloud-based ITSM solution focusing on user-friendly and intuitive features. It offers a range of capabilities, including incident management, problem management, change management, asset management, and service catalog. Freshservice also provides automation options, a knowledge base, and a self-service portal.
Infraon ITSM: Infraon ITSM is a competitor of SysAid ITSM/Helpdesk, offering a comprehensive suite of IT service management solutions. It provides features like incident management, problem management, change management, asset management, service catalog, and self-service portal. Infraon ITSM focuses on streamlining IT operations and improving efficiency through automation and process automation.
Related blog: Jira ITSM Pricing Plan & Cost Guide
Who is Infraon for?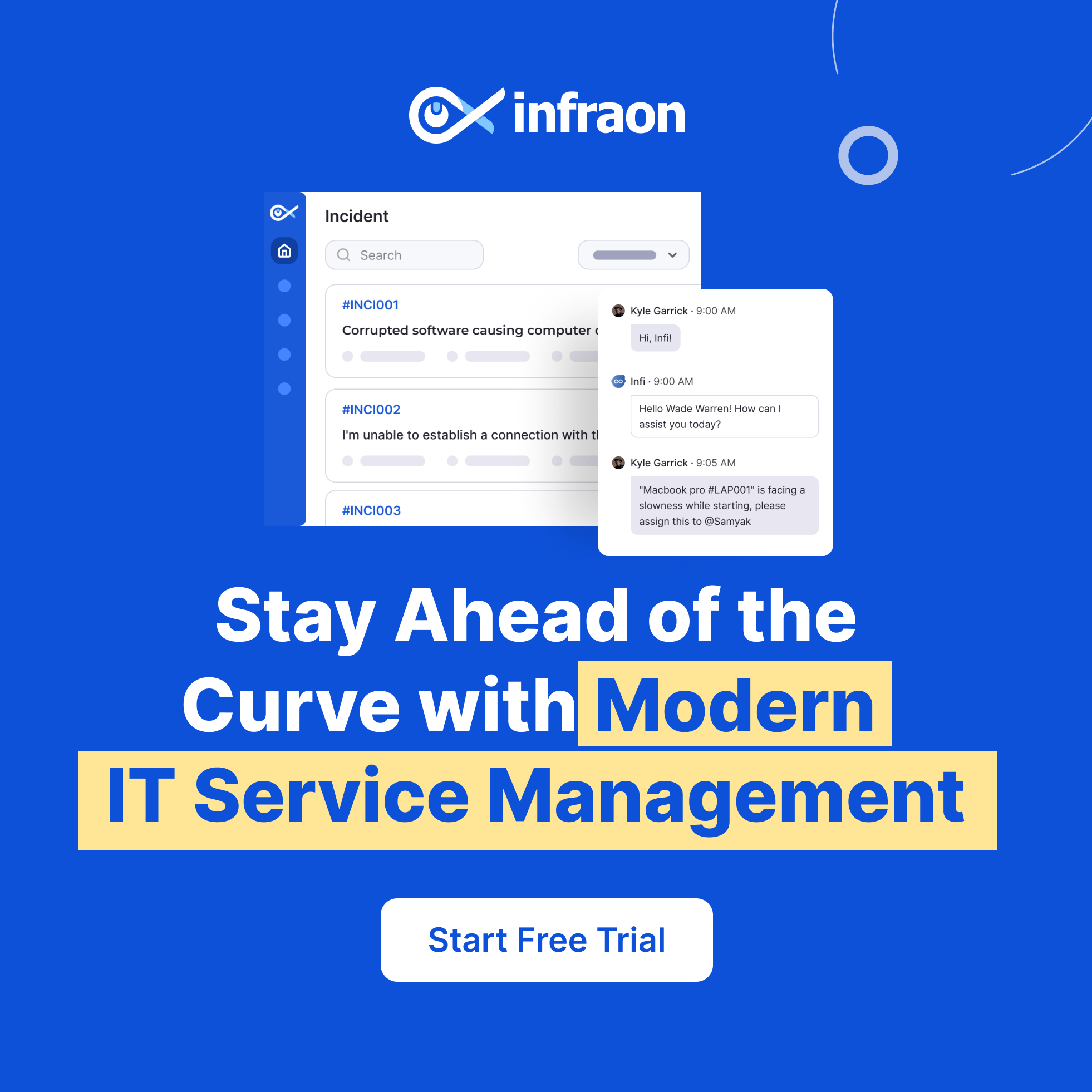 Infraon caters to a broad audience, including businesses, IT professionals, service providers, developers, system integrators, educational institutions, and government organizations. Its comprehensive features and solutions address these stakeholders' diverse service management and optimization needs.
Infraon ITSM is a cloud-based IT service management (ITSM) platform designed to help organizations manage their IT services. It is suitable for small, medium, and large businesses. It offers a comprehensive set of features such as service desk, asset management, change management, problem management, configuration management, and service level management.
The platform can be used to improve the efficiency of IT operations, reduce costs, and improve service quality. The platform is also highly scalable and customizable to meet an organization's specific needs. Infraon ITSM is an excellent option for businesses that want to streamline and optimize their IT services.