As businesses grow and become increasingly reliant on technology, managing and tracking their IT assets becomes critical. This is where IT Asset Management (ITAM) solutions come into play, providing organizations with the tools to monitor and control their digital resources effectively. One such popular solution is EZOfficeinventory, which offers comprehensive ITAM features and flexible pricing models designed to meet diverse business needs.
Let's check out what are the features of ITAM software and later in this article, we'll talk about the flexible EZOfficeinventory Pricing that fits best for you.
ITAM Features
IT Asset Management encompasses a range of features that enable organizations to streamline their asset tracking, optimize resource allocation, enhance security, and reduce costs. Some common features found in ITAM solutions include:
Asset Inventory and Tracking: ITAM solutions allow businesses to maintain a centralized inventory of all their IT assets, such as computers, servers, software licenses, peripherals, and mobile devices. These tools provide real-time visibility into asset location, status, and usage history.
Lifecycle Management: ITAM solutions facilitate the entire lifecycle of IT assets, from procurement to retirement. They enable businesses to track warranty information, manage maintenance schedules, and ensure timely upgrades or replacements.
Compliance and Security: ITAM solutions help organizations adhere to regulatory requirements and maintain data security standards. They assist in tracking software licenses, identifying potential security risks, and ensuring that assets are appropriately protected.
Cost Optimization: By gaining visibility into asset usage and performance, ITAM solutions help optimize costs associated with IT assets. Organizations can identify underutilized resources, reduce unnecessary purchases, and improve budgeting accuracy.
Typical Pricing Models of ITAM Solutions:
When considering an ITAM solution like EZOfficeinventory, it's essential to understand the various pricing models available in the market. While pricing structures may vary among vendors, the following models are commonly encountered:
Subscription-based Pricing: This model involves paying a recurring subscription fee, typically monthly or annual. The cost is often determined by factors such as the number of assets being managed, the level of functionality required, and the size of the organization.
Perpetual Licensing: In this model, organizations purchase the ITAM software upfront with a one-time payment. Ongoing support and updates may require additional fees. This model is suited for those who prefer long-term ownership and have predictable asset management needs.
User-based Licensing: Some ITAM solutions charge based on the users accessing the system, and the pricing plans help organizations with a limited number of administrators or a specific user hierarchy.
Customized Pricing: Certain ITAM providers offer tailored pricing based on specific business requirements. This model allows organizations to negotiate a pricing structure that aligns with their unique needs and can be advantageous for larger enterprises with complex asset management demands.
What is EZOfficeinventory, and how it helps?
EZOfficeInventory is a comprehensive asset tracking and management software that helps organizations manage their physical assets efficiently. Businesses get a centralized platform to track, monitor, and maintain their inventory of equipment, tools, devices, and other valuable assets.
At its core, EZOfficeInventory is designed to streamline the asset lifecycle from acquisition to retirement. It also offers functionalities that effectively manage assets, reduce losses, optimize resource allocation, and increase overall operational efficiency. The software lets users easily track and monitor their assets using unique identification numbers, barcodes, or QR codes. It ensures that every item is accounted for and its location and status can be easily identified. EZOfficeInventory enables organizations to schedule and track asset maintenance tasks, including repairs, inspections, and preventive maintenance.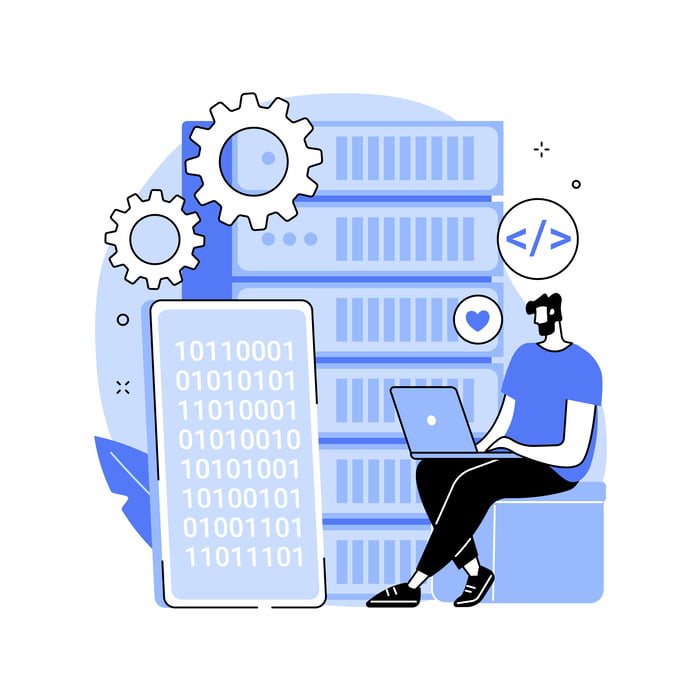 It provides robust reporting capabilities, generating detailed insights into asset utilization, maintenance history, depreciation, etc. EZOfficeInventory integrates with other business systems, such as accounting software and helpdesk platforms. It also offers customization options, allowing organizations to tailor the software to their specific asset management needs.
Overall, EZOfficeInventory simplifies managing assets, providing organizations with a powerful tool to track, maintain, and optimize inventory. The software helps businesses save time, reduce costs, and make informed decisions regarding their valuable assets by improving asset visibility, reducing losses, and enhancing operational efficiency.
The essential plan starts at $35 monthly for 250 items and unlimited users. The plan includes Asset Tracking, Reservations, Alerts, Maintenance, and Basic Reporting.
The ADVANCED plan for growing teams tracking complete asset lifecycles is $45.00 per month, billed annually for 250 items. It includes all Essential features, Scheduled Services, Advanced Reporting, Carts, Custom Fields (All Modules), and Purchase Orders.
The PREMIUM plan is priced at $55.00 per month and includes all Advanced features, Service Desk Integrations, Project View, SSO & Google Workspace Integration, and Advanced Access Control/ Custom Roles.
The ENTERPRISE plan is for enterprises with custom needs & workflows, including all premium features plus Global Private Cloud Option, Custom Security, Custom Integrations, Custom Terms Of Services, Account Manager, and Item Trail. The price is available upon request.
EZOfficeinventory Advantages and Disadvantages
Advantages of EZOfficeinventory:
Streamlined Asset Management: EZOfficeinventory offers a user-friendly and comprehensive platform for managing assets within an organization. It provides a centralized system to track and monitor the lifecycle of assets, from acquisition to disposal. This enables businesses to optimize asset utilization, reduce losses, and make informed decisions regarding procurement and maintenance.
Enhanced Efficiency and Productivity: With EZOfficeinventory, organizations can automate various asset management processes, such as tracking, auditing, and maintenance scheduling. This automation saves time and effort, allowing employees to focus on more critical tasks. The system's barcode and QR code scanning capabilities further expedite asset identification and tracking, minimizing human error and increasing overall productivity.
Real-Time Reporting and Analytics: EZOfficeinventory offers robust reporting and analytics features for insights into asset utilization, maintenance costs, and depreciation trends. The system generates real-time reports and customizable dashboards, enabling businesses to make data-driven decisions, optimize asset allocation, and identify areas for improvement or cost savings.
Disadvantages of EZOfficeinventory:
Initial Setup: Implementing EZOfficeinventory may require time and effort to set up and customize according to the organization's needs. The learning curve for administrators and users new to the system might be steep initially. Adequate training and support may be required to ensure a smooth transition.
Cost Considerations: While EZOfficeinventory offers valuable features and benefits, there is a cost associated with using the software. Depending on the organization's size and requirements, the pricing plans may vary and could be a consideration for budget-conscious businesses. It is essential to evaluate the return on investment and assess whether the benefits outweigh the associated costs.
Integration and Scalability: EZOfficeinventory integrates with various third-party applications and systems, such as accounting software or helpdesk solutions. However, the integration process might require additional setup and configuration, and not all integrations may be readily available. Additionally, as organizations grow or their asset management needs to evolve, they should consider the scalability of EZOfficeinventory to ensure it can accommodate their changing requirements.
EZOfficeInventory's pricing can be expensive, especially for small businesses or organizations with limited budgets. Infraon Assets, on the other hand, offers a more cost-effective solution without compromising on features if you are looking for affordability without sacrificing functionality.
The Final Verdict on EZOfficeinventory Pricing
EZOfficeInventory is a comprehensive asset management software offering various features to help businesses track and manage their inventory efficiently. However, after careful evaluation, it has become apparent that the pricing structure of EZOfficeInventory can be considered a disadvantage.
The pricing plans are tiered based on the number of items you need to track, and as your inventory grows, the cost of using EZOfficeInventory can increase significantly. This tends to make businesses look for a more affordable asset management solution. Infraon Assets presents a better alternative.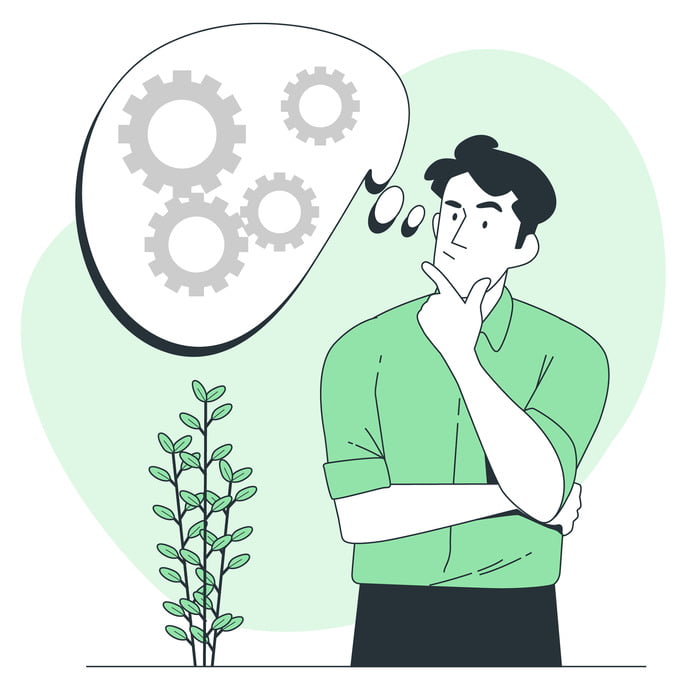 Infraon Assets is a robust asset management system that offers similar functionalities to EZOfficeInventory but with a more competitive pricing structure. They provide flexible pricing options catering to businesses of all sizes, allowing you to pay for the features and capabilities you need without any unnecessary overheads.
Infraon Assets offers cost-effective pricing, a user-friendly interface, advanced reporting capabilities, and integration options with other business systems. With its competitive pricing, Infraon Assets offers a compelling value proposition for businesses of all sizes.
Infraon Assets Features
Asset Tracking
Barcode and QR Code Scanning
Maintenance Management
Depreciation and Financial Reporting
Asset Reservation and Check-in/Check-out
Mobile App.
Integration capabilities
Data Import/Export
Reporting and Analytics
User Access Control
Over and above the features, Infraon Asset offers competitive pricing to suit businesses, small and large. Their pricing plans include Essential, Standard, Professional, and Enterprise, starting at $49/ per month at the Essential level. For the Standard plan, you pay $66 per month, and the Professional plan that covers 1000 plus assets is $185 per month. Finally, the Enterprise plan is a customizable end-to-end asset management solution.
Frequently Asked Questions
Who are some EZOfficeinventory competitors?
Who is Infraon for?

Infraon's solutions are particularly relevant for IT departments and professionals responsible for managing and maintaining IT Assets. Infraon's solutions help enterprises optimize their infrastructure, improve efficiency, enhance security, and reduce costs. They offer comprehensive monitoring, analysis, and management tools to ensure smooth operations and minimize downtime. Infraon caters to many clients and industries that rely on efficient and optimized infrastructure management. By providing comprehensive solutions and services, Infraon aims to address the unique challenges faced by these entities and help them achieve their goals more effectively.