IT Service Management (ITSM) solutions are critical in ensuring efficient IT operations and delivering exceptional service experiences in this technology-driven world. With many options available, selecting the perfect ITSM solution requires careful consideration. In this blog, we will examine three leading providers in the market: BMC ITSM, ServiceNow, and Infraon. By exploring their unique features and benefits, you can make an informed decision that aligns with your organization's requirements.
Related blog: Ivanti vs. ServiceNow vs. Infraon in 2023
Key Factors to Consider
Scalability and flexibility: Evaluating the scalability and flexibility of an ITSM solution is crucial. Consider your organization's growth plans, future needs, and the ability of the solution to accommodate expanding requirements.
Ease of use and adoption: The user-friendliness of the platform and its end-user adoption are essential factors. A solution with an intuitive interface, clear navigation, and minimal training requirements can accelerate adoption and productivity.
Integration capabilities: Evaluate the integration capabilities of the ITSM solution with other systems and applications within your organization's IT ecosystem. Seamless integration can enhance efficiency, data accuracy, and collaboration.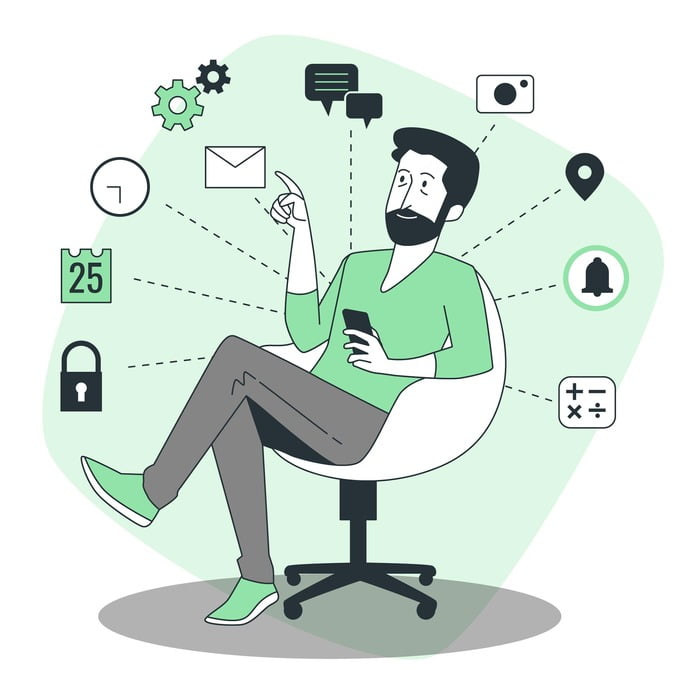 Customization and configuration: Consider the level of customization and configuration options available in the ITSM solution. Assess whether it aligns with your unique business processes and allows for tailoring to meet specific requirements.
Automation and workflow efficiency: Efficient workflow automation can significantly improve productivity and reduce manual effort. Look for features like automated ticket routing, notifications, and approvals that streamline processes and enhance efficiency.
Reporting and analytics: Robust reporting and analytics capabilities enable data-driven decision-making. The ability to generate meaningful insights, track key performance indicators, and identify areas for improvement is crucial for optimizing ITSM operations.
Vendor support and reputation: Evaluate the reputation and customer support provided by the ITSM solution vendor. Consider factors such as response time, service level agreements, and customer satisfaction levels to ensure a reliable partnership.
BMC ITSM vs. ServiceNow vs. Infraon
BMC ITSM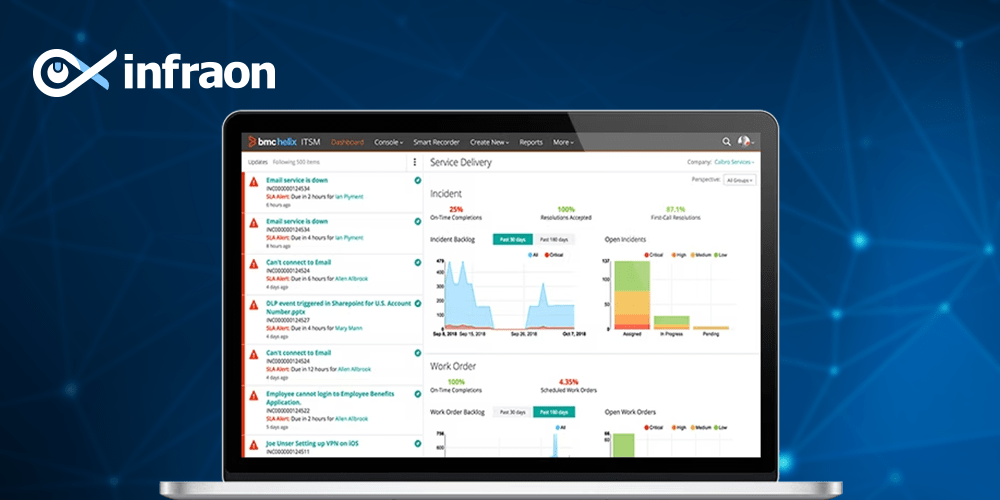 BMC ITSM offers a comprehensive suite of IT service management tools designed to streamline processes and improve service delivery. It provides modules for incident management, problem management, change management, and asset management, among others.
Incident Management
BMC ITSM provides robust incident management capabilities, allowing organizations to efficiently track, manage, and resolve incidents. It offers automated workflows, ticket assignments, and prioritization based on impact and urgency. The solution also facilitates collaboration among support teams, ensuring timely incident resolution and minimizing service disruptions.
Problem Management
With BMC ITSM, organizations can effectively manage and resolve problems that impact IT services. The solution enables the identification of underlying causes, root-cause analysis, and the implementation of preventive measures. It streamlines problem-resolution processes, reduces recurring incidents, and improves overall service quality.
Change Management
BMC ITSM includes comprehensive change management features, enabling organizations to plan, assess, and implement changes in a controlled manner. It facilitates change requests, impact analysis, and approval workflows to minimize risks and ensure compliance. In addition, the solution helps organizations track changes, maintain configuration baselines, and implement effective change control practices.
Asset Management
BMC ITSM offers robust asset management capabilities, allowing organizations to track and manage their IT assets throughout their lifecycle. It provides a centralized repository for asset information, including hardware, software, and other configuration items. The solution helps optimize asset utilization, improve procurement processes, and ensure compliance with licensing agreements.
Service Level Management
BMC ITSM enables organizations to define, monitor, and manage service level agreements (SLAs) to meet customer expectations and ensure service quality. It provides features for defining SLA targets, tracking SLA compliance, and generating reports on service performance. The solution helps organizations proactively manage SLAs, identify areas for improvement, and enhance customer satisfaction.
ServiceNow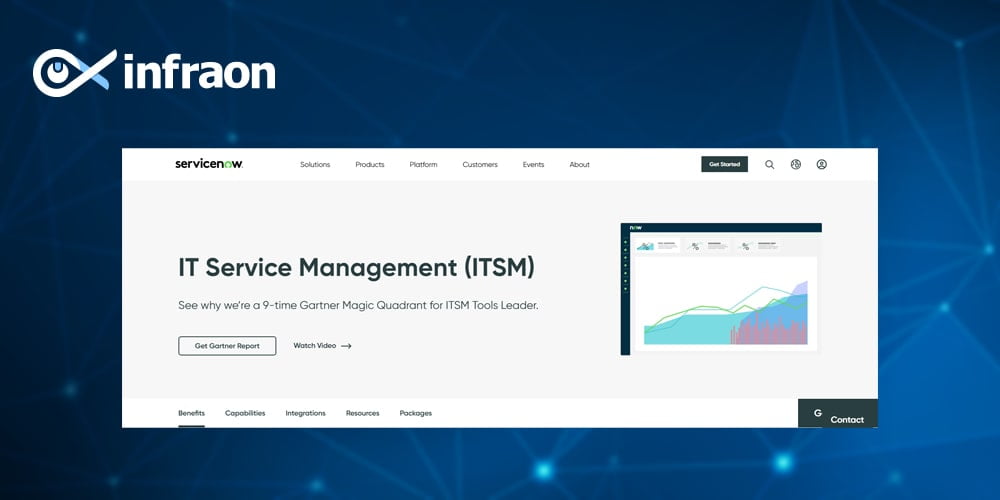 ServiceNow is a cloud-based ITSM platform renowned for its modular approach and extensive capabilities. It offers a range of modules, including incident management, problem management, change management, and self-service portals.
Incident Management
ServiceNow provides advanced incident management capabilities, enabling organizations to effectively manage and resolve IT incidents. It offers automated incident routing, assignment, and escalation workflows, ensuring timely resolution. The solution facilitates collaboration among support teams, allowing for efficient incident tracking, analysis, and communication.
Problem Management
ServiceNow includes comprehensive problem management features to identify and address the root causes of recurring incidents. It allows organizations to track, investigate, and resolve problems systematically. The solution enables efficient problem analysis, documentation, and the implementation of preventive measures to minimize future incidents.
Change Management
ServiceNow offers robust change management capabilities to ensure controlled and efficient handling of IT changes. It provides a structured approach to planning, assessing, approving, and implementing changes, minimizing disruptions and associated risks. The solution allows organizations to track and manage change requests, automate change workflows, and perform impact assessments to ensure successful change implementations.
Knowledge Management
ServiceNow includes a powerful knowledge management module that enables organizations to create, manage, and share knowledge articles. It promotes self-service by providing users with access to a comprehensive knowledge base, empowering them to find solutions to common issues independently. The solution allows for easy knowledge article creation, searchability, and feedback mechanisms to continuously improve knowledge content.
Service Catalog and Request Management
ServiceNow provides a service catalog and requests management features that enable organizations to define and offer a wide range of services to their users. It allows users to submit requests, track their progress, and receive timely updates. The solution streamlines request fulfillment processes, automates approvals, and ensures efficient resource allocation, resulting in improved user satisfaction and service delivery.
Infraon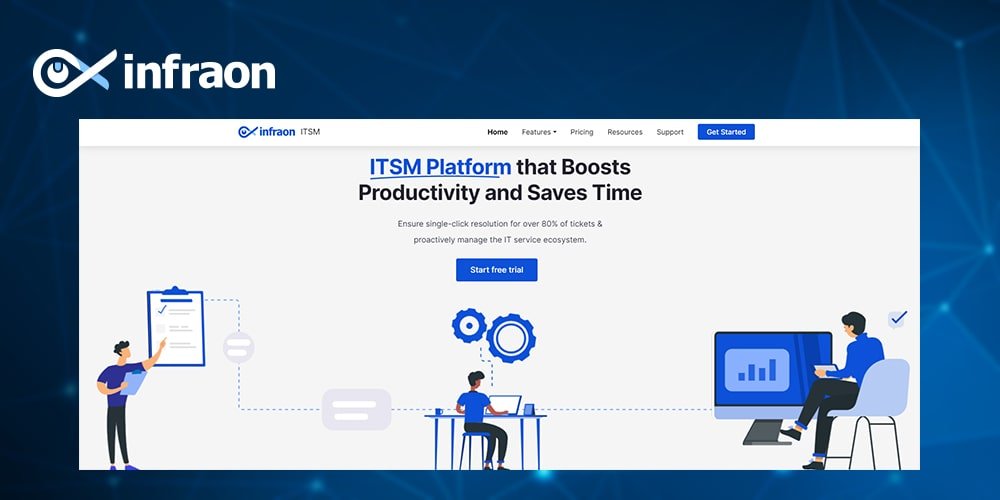 Infraon ITSM platform focuses on simplicity and agility. It offers features for incident management, problem management, knowledge management, and service level agreement (SLA) management.
Incident Management
Infraon ITSM's Incident Management feature identifies and logs the incident, prioritizes it, and assesses the impact on the business. Users can identify the incident as soon as it happens and log it into the Service Desk to ensure quick resolution. Then, they can categorize the incident and diagnose it with the knowledge base or diagnostic tools or by formulating a quick hypothesis. If unable to diagnose, they can escalate to the next level. Infraon ITSM also offers comprehensive clarity on the severity and priority levels of the incident and ensures prompt response to improve user experience.
Change Management
Infraon ITSM's Change Management feature is designed to reduce incidents and ensure prompt handling of changes to your IT ecosystem. It helps enable swift and secure changes to reduce stress on teams and increase time spent on service delivery. Infraon ITSM empowers users to leverage automation for auto-approvals once the change is reviewed and the risk is analyzed. This cuts down delays caused by backlogs and time-consuming manual processes.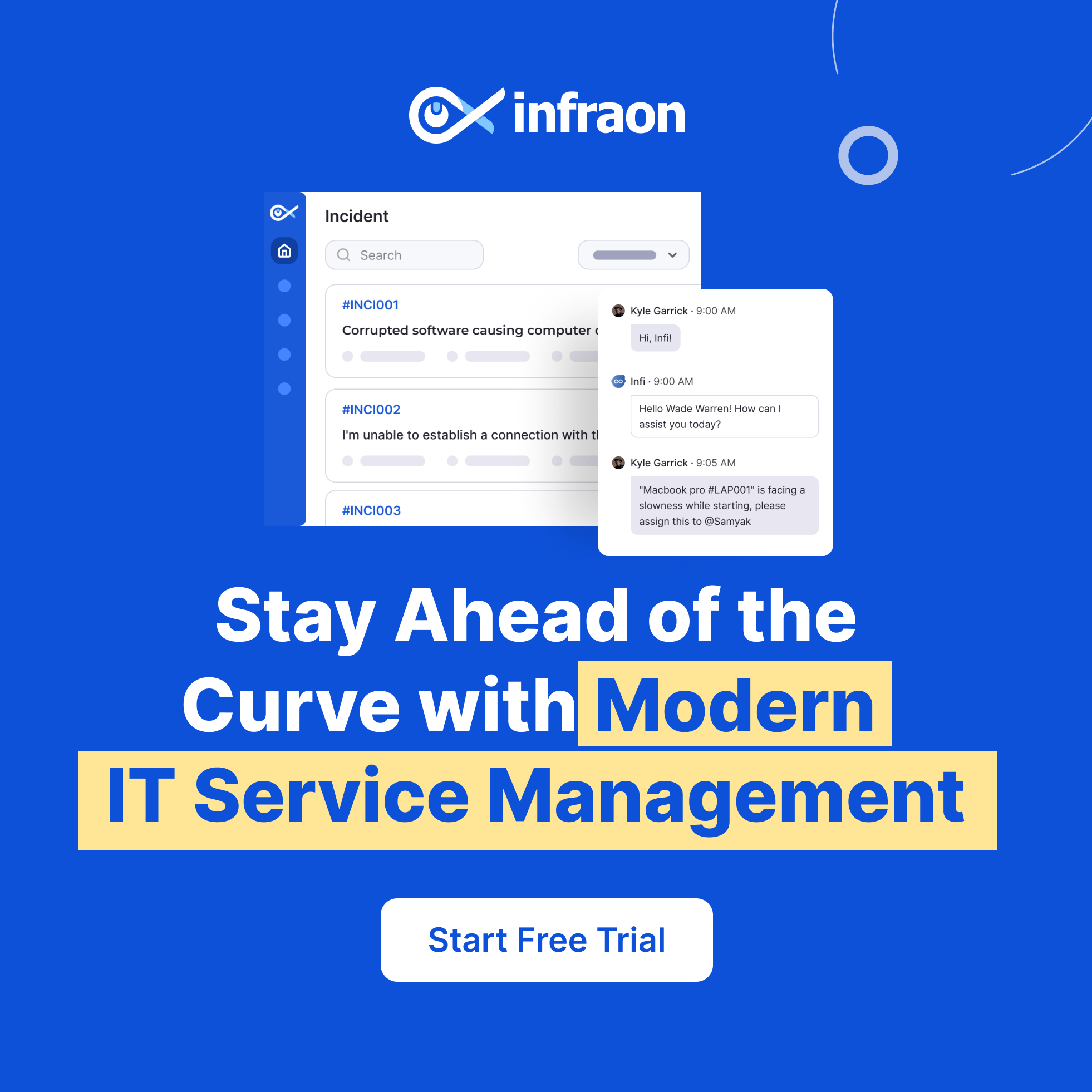 Problem Management
Infraon ITSM's Problem Management feature manages the lifecycle of problems by detecting and providing appropriate solutions. This helps prevent the recurrence of incidents – thereby minimizing the impact of service issues on the enterprise. Users can easily perform problem analysis and document the recognized errors and workarounds – with real-time visibility of the problem management process.
Service Request Management
Infraon's Service Request Management feature enables any support team member to interact with the customer and address their concerns. By including regular retros, the team can take a step back and examine everything that transpired every week. This enables users to ask questions, identify areas for development, and ensure that requests are sent to the appropriate teams. Incorporating automation into the self-service capacity, Infraon ITSM can lower the IT team's total effort by eliminating frequent repetitive tasks.
Task Management
Infraon ITSM's Task Management allows users to make, arrange, delegate, and oversee tasks centrally. It comes with calendars, to-do lists, project management tools, contact tools, time tracking, and reporting capabilities. Infraon ITSM also lets individuals and teams prioritize their tasks and effectively schedule their time, ensuring that important tasks are completed on time while making it easier to exchange ideas, feedback, and progress updates.
Related article: Asset Panda vs. Asset Tiger vs. Infraon
Conclusion
Understanding the most suitable ITSM solution can be a critical decision for organizations. BMC ITSM, ServiceNow, and Infraon are prominent players in the market, each offering unique features and capabilities. By carefully considering factors such as scalability, ease of use, integration capabilities, customization options, automation, reporting, and vendor support, organizations can make an informed decision that aligns with their specific requirements and goals. Remember, no single solution fits all organizations, so take the time to assess your needs and prioritize the features and benefits that are most crucial for your ITSM journey.