Businesses worldwide constantly seek innovative ways to streamline operations and enhance service management capabilities. In recent years, Atlassian's IT Service Management (ITSM) solutions have gained immense popularity, empowering organizations to handle their IT processes and improve customer satisfaction efficiently.
However, with the evolving demands of the modern digital landscape, businesses must explore alternative ITSM platforms that offer enhanced features, flexibility, and customization options.
Related article: Atlassian Pricing Plan & Cost Guide
Jira ITSM is a powerful tool that offers extensive customization and configuration options, but this also means that it can be overwhelming for new users. Setting up and configuring Jira ITSM to align with specific organizational processes and workflows can require significant time and effort. While Jira ITSM offers a wide range of features for incident management, problem management, and change management, it may have limitations when integrating with external tools and systems for organizations that rely on multiple tools for different aspects of their IT service management. Its pricing structure may not suit all organizations, especially smaller businesses or startups with limited budgets.
5 Best Atlassian Alternatives
Alternatives to Atlassian
Core Features
Pricing Plans
Infraon ITSM
Incident Management, Change Management, Knowledge Base, SLA Management, Reporting, and Analytics, Service Catalog
Essential start at $15/ per
user/month for 50 users
Zendesk
Integrated ticketing across channels, reporting and analytics, Pre-built apps, and integrations
Support Team
starts at $19
per agent/
month billed annually
Ivanti
Self-service, asset optimization, automation, knowledge base
Contact vendor for price quotes
Halo ITSM
Incident Management, Knowledge Base, Self-service, SLA Management, Problem Management
Starts at $49/ month
Freshservice
Incident Management, Service Catalog, Asset Management, Change Management,
Starter Plan – $19/agent/month
Infraon ITSM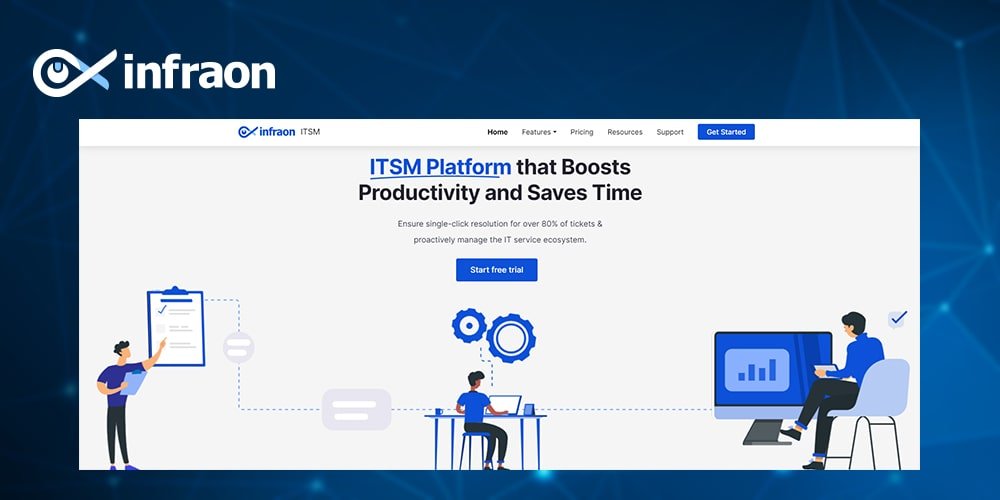 Infraon ITSM (IT Service Management) is a comprehensive solution designed to streamline and enhance the delivery of IT services within an organization. It encompasses a range of features and benefits that help businesses effectively manage their IT operations, improve efficiency, and deliver superior service to their customers. 
Incident Management: Infraon ITSM provides robust incident management capabilities, allowing organizations to efficiently capture, track, and resolve IT incidents. It enables the logging, classification, prioritization, and assignment of incidents, ensuring timely resolution and minimal disruption.
Service Request Management: With Infraon ITSM, businesses can automate and streamline service request processes. Users can submit requests for services, such as software installations, hardware requests, or access permissions, through a user-friendly self-service portal.
Change Management: Infraon ITSM includes a robust change management module that enables organizations to plan, track, and implement changes in their IT infrastructure. It helps businesses assess the impact of changes, minimize risks, and ensure smooth transitions. Change management ensures that all changes follow proper approval processes and adhere to predefined policies.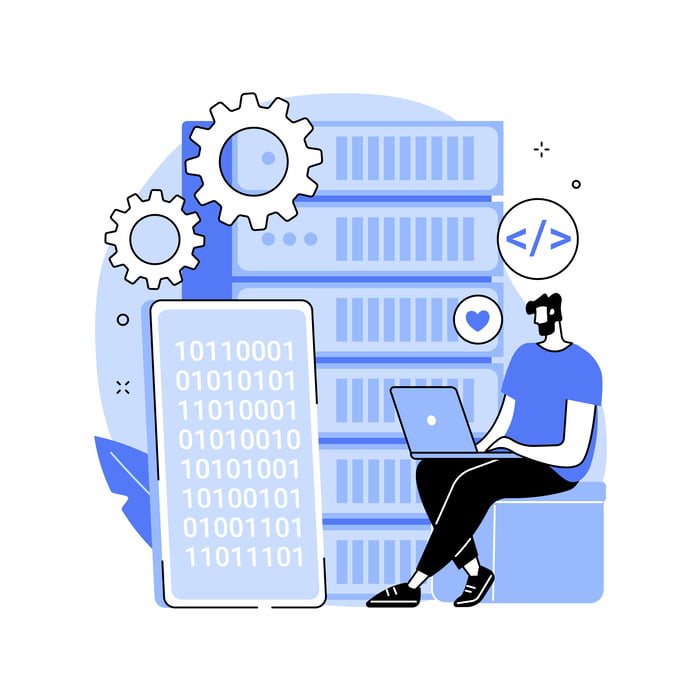 Problem Management: Infraon ITSM facilitates effective problem management by enabling organizations to identify and resolve the root causes of recurring incidents. It helps IT teams investigate, document, track, and analyze problems, leading to proactive problem resolution, reduced downtime, and improved service quality.
Service Level Management: Infraon ITSM helps organizations define, monitor, and manage service level agreements (SLAs). It enables businesses to set performance targets, track SLA compliance, and generate reports for service-level achievements. This feature ensures that IT services meet the agreed-upon standards and customer expectations.
Knowledge Management: Infraon ITSM incorporates a knowledge base that captures and organizes valuable information related to IT services and known issues. It allows users to search for solutions, best practices, and troubleshooting steps, facilitating faster problem resolution, reducing dependency on expert knowledge, and enhancing self-service capabilities.
Infraon Pricing plans
Essential – $15 per user/month
Standard – $ 36 per user/month
Professional – $45 per user/month
Enterprise – Customized pricing plan upon request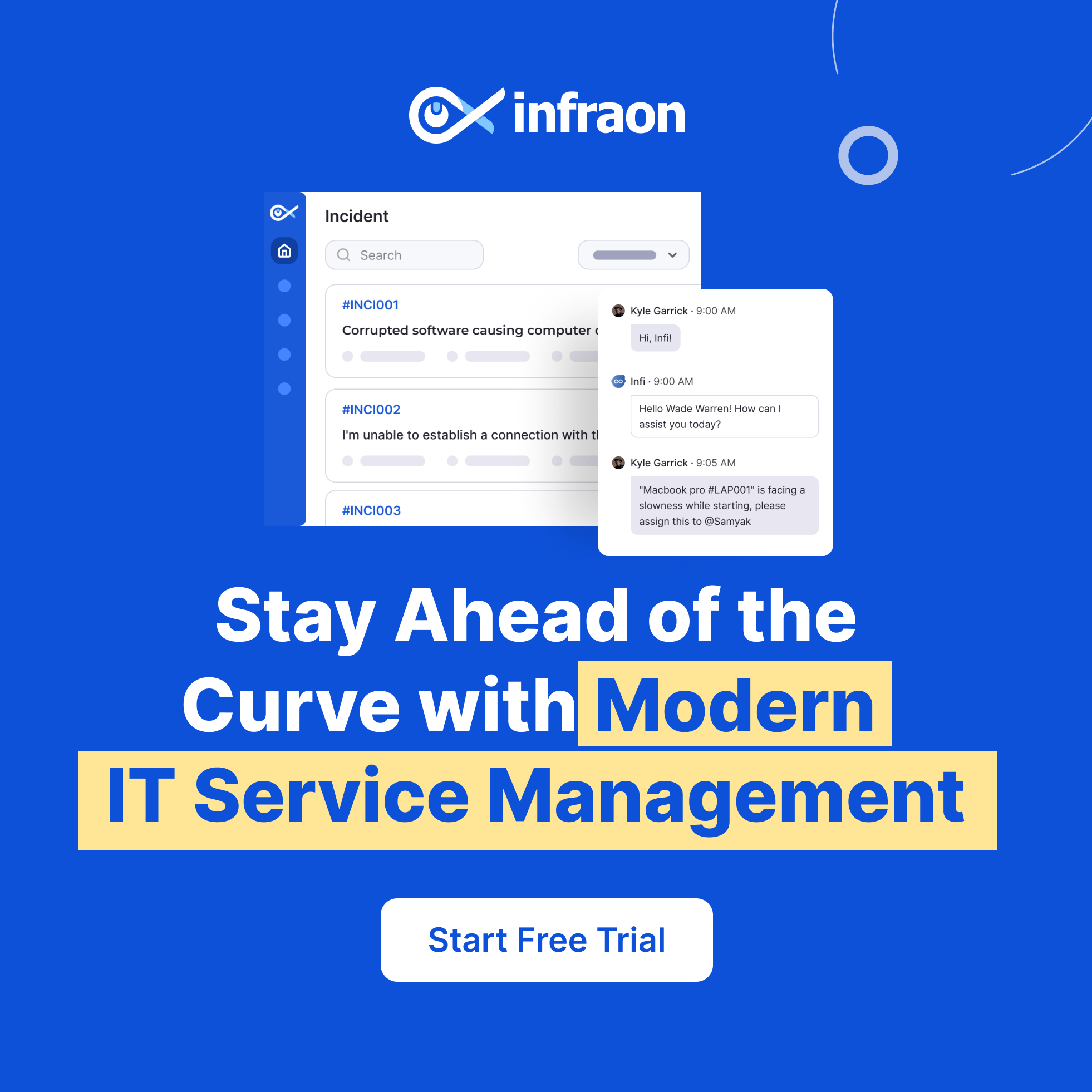 Infraon ITSM helps deliver high-quality IT services by ensuring efficient incident resolution, proactive problem management, and SLA adherence, improving customer satisfaction and reducing business disruptions. Automation in the ITSM also reduces manual effort, improves response times, and optimizes resource utilization. It streamlines operations, enabling IT teams to focus on critical tasks and strategic initiatives.
Infraon ITSM provides real-time visibility into IT operations through dashboards and reports to make data-driven decisions, identify bottlenecks, allocate resources effectively, and improve overall IT performance. By effectively managing IT assets, reducing downtime, and improving resource utilization, Infraon ITSM helps organizations optimize costs and maximize ROI.
Zendesk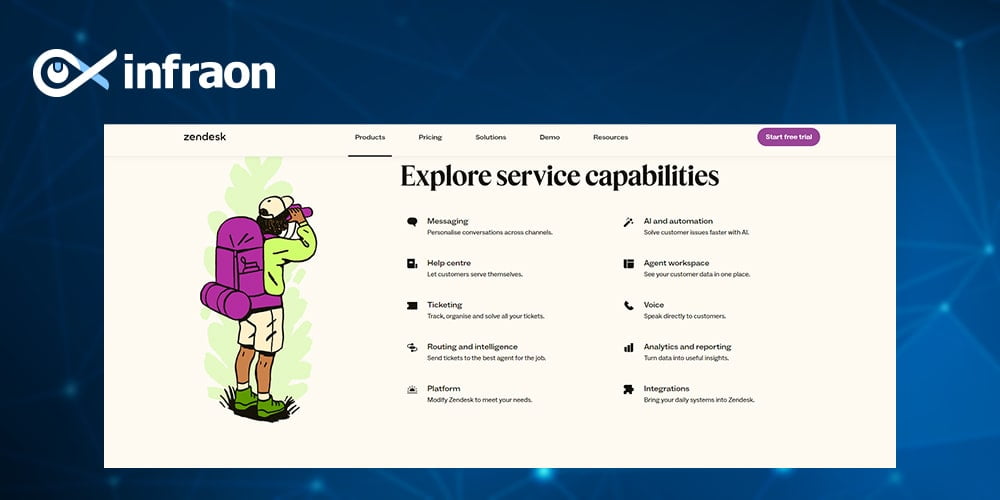 Zendesk ITSM is a comprehensive platform designed to streamline and optimize IT service operations within organizations. It offers a range of features and tools that enable businesses to manage IT services, support tickets, and customer interactions effectively. While Zendesk ITSM has several advantages, it also has a few drawbacks that organizations should consider. 
Pros:
User-friendly interface: Zendesk ITSM provides an intuitive and user-friendly interface that makes it easy for IT teams to navigate and utilize its various features.
Comprehensive ticket management: It offers robust capabilities, allowing IT teams to track, prioritize, and resolve support tickets efficiently. It provides automation features, customizable workflows, and ticket assignment rules, which help streamline ticket handling and improve response times.
Multi-channel support: The platform supports various communication channels, including email, live chat, social media, and phone. Zendesk ITSM consolidates all customer interactions into a single interface, enabling IT teams to provide consistent and efficient support across multiple channels, enhancing the overall customer experience.
Reporting and analytics: Zendesk ITSM offers robust reporting and analytics capabilities, allowing organizations to gain valuable insights into their IT service performance. It provides pre-built reports and dashboards, customizable metrics, and real-time data visualization, enabling businesses to measure KPIs to make data-driven decisions.
Cons
Pricing: Zendesk ITSM's pricing structure can be a disadvantage for small businesses or organizations with limited budgets. While it offers various pricing plans, the more advanced features, and functionalities often require higher-tier plans, which may be costly for some companies.
Complexity for larger organizations: While Zendesk ITSM is generally user-friendly, larger organizations with complex IT infrastructures and multiple departments may find it challenging to set up and configure the platform to meet their unique requirements.
Ivanti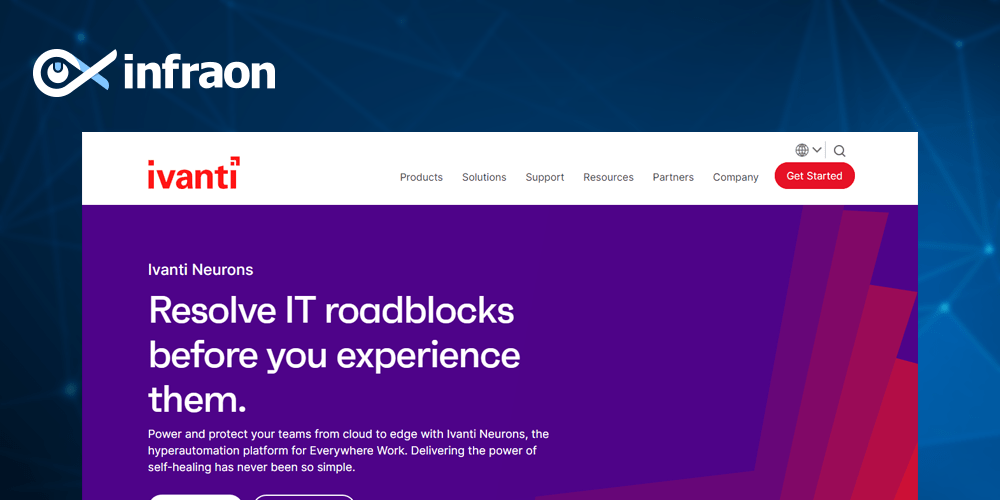 Ivanti ITSM helps organizations streamline and automate their IT service delivery and support processes, ultimately improving efficiency and enhancing the overall end-user experience. Like any software solution, Ivanti ITSM has its pros and cons. 
Pros
Comprehensive ITSM functionality: Ivanti ITSM offers many IT service management features and capabilities. It covers all key ITIL (Information Technology Infrastructure Library) processes, including incident management, problem management, change management, asset management, service catalog, knowledge management, etc. 
Customization and flexibility: Ivanti ITSM allows organizations to customize and tailor the system to meet their specific requirements. It provides extensive configuration options, enabling administrators to modify forms, workflows, business rules, and notifications.
Integration capabilities: Ivanti ITSM integrates well with other IT management tools and systems, such as network monitoring, endpoint management, and security solutions. Integration with third-party applications and data sources can also be achieved through APIs, further expanding the solution's capabilities.
Self-service and knowledge management: Ivanti ITSM includes robust self-service and knowledge management functionalities. Users can access a self-service portal to submit service requests, track the status of their incidents, and access knowledge articles to find solutions to common problems.
Cons
Complexity and learning curve: Ivanti ITSM is a robust and feature-rich solution, which can make it initially complex for organizations to implement and configure. The extensive customization options and flexibility may require dedicated resources and expertise to set up and maintain the system effectively. Users and administrators may need training and support to understand and utilize the solution fully.
License cost: Ivanti ITSM is a commercial software solution, and the license cost can be a significant investment for organizations, particularly for smaller businesses or those with budget constraints. The cost depends on the number of users, modules required, and additional features.
Support and community: Although Ivanti supports its ITSM solution, the availability and quality of support may vary depending on the region and service level agreements. Some users may need help to get timely assistance or find answers to their queries.
Halo ITSM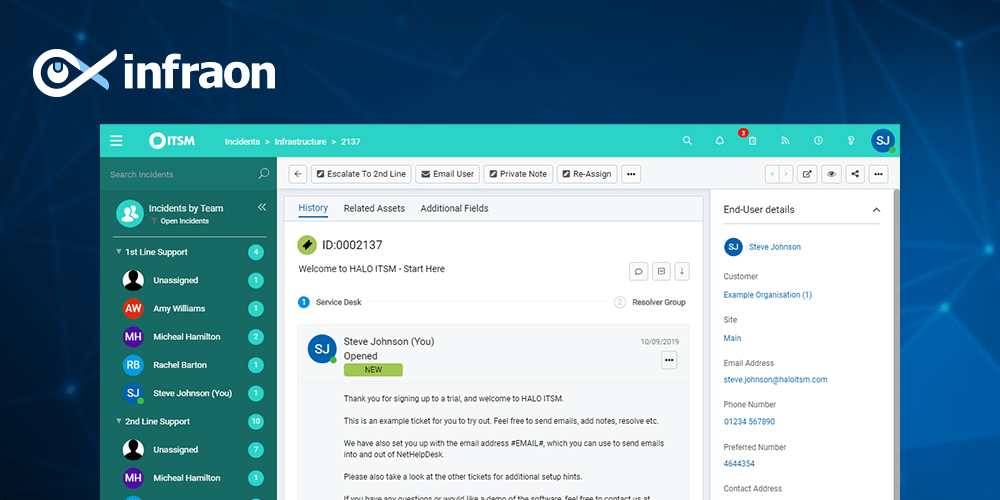 Halo ITSM helps organizations streamline their IT operations and deliver high-quality services to their customers. It offers several features and functionalities designed to improve IT service delivery, enhance efficiency, and optimize overall IT performance. 
Pros:
Comprehensive Service Management: Halo ITSM provides a comprehensive set of tools and features to manage IT services efficiently. It offers robust incident management, problem management, change management, and service request management capabilities. 
Enhanced Collaboration and Communication: Collaboration and communication are vital for successful IT service management. Halo ITSM offers collaboration features such as a centralized knowledge base, chat functionality, and a ticketing system. These features enable IT teams to collaborate effectively, share knowledge, and communicate internally and externally while supporting automation and workflows.
Cons:
Complexity: Like any robust ITSM platform, implementing and configuring Halo ITSM may require some technical expertise. The initial setup and customization process may involve a learning curve, especially for organizations new to ITSM practices or without dedicated IT resources.
Scalability: While Halo ITSM is suitable for organizations of various sizes, scaling up the platform to accommodate growing business needs can present challenges. As the number of users, tickets, and requests increases, organizations may need to invest in additional resources and infrastructure to maintain optimal performance.
Freshservice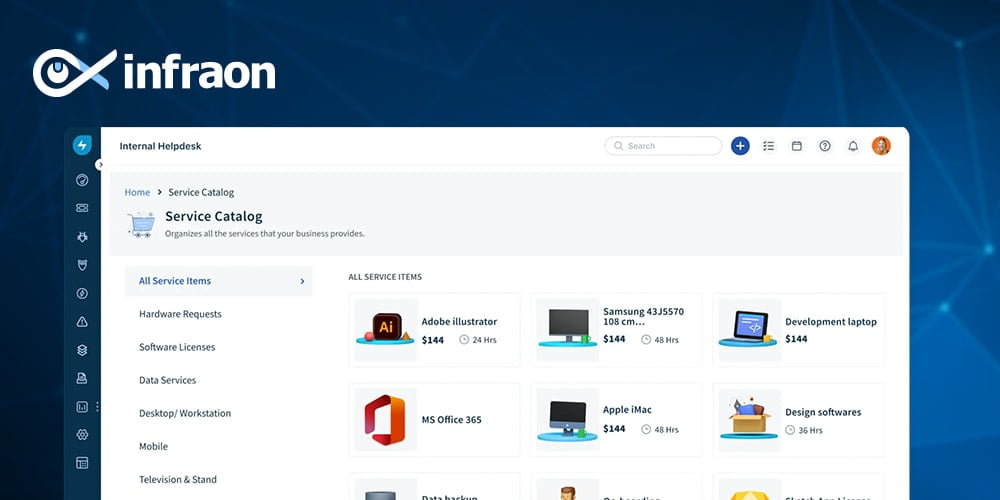 Freshservice is an IT service management (ITSM) platform developed by Freshworks Inc. It offers comprehensive tools and features to streamline and enhance IT service delivery and support. 
Pros
User-Friendly Interface: Freshservice is known for its intuitive and user-friendly interface, making it easy for IT teams and end-users to navigate and utilize its features. The platform adopts a clean and modern design, allowing users to quickly access the necessary tools without being overwhelmed by complex menus or options.
Extensive ITSM Functionality: Freshservice offers a wide range of ITSM functionalities covering various IT service management aspects. It provides robust incident, change, problem, and asset management capabilities as a service catalog.
Cons
Complexity for Small Organizations: While Freshservice offers a wealth of features, the platform's extensive functionality can be overwhelming for small organizations with limited IT resources. Some organizations may need help to fully utilize or configure all the available features, leading to underutilizing the platform's capabilities.
Limited Customization Options: Although Freshservice provides a solid foundation for ITSM, some users may find the platform lacking customization options. While it offers flexibility to configure workflows and define automation rules, there may be limitations in customizing certain aspects of the platform to match specific business requirements.
Related blog: Atlassian vs. ServiceNow vs. Infraon – Choosing the Perfect IT Service Management Solution
Final words
As the software development landscape continues to evolve, it is essential for teams to explore alternative tools that can effectively meet their collaboration and project management needs. The five Atlassian alternatives discussed in this article demonstrate remarkable capabilities and have gained significant traction in 2023.  However, Infraon ITSM emerges as a top choice for organizations seeking a robust and comprehensive IT service management solution.

With its advanced features, seamless integration capabilities, and user-friendly interface, Infraon ITSM offers a superior alternative for businesses looking to streamline their IT operations and enhance efficiency. And with its customer-centric approach and commitment to continuous innovation, Infraon ITSM proves to be the ideal choice for businesses seeking a reliable and future-ready IT service management platform in the dynamic landscape of 2023.