As networks expand and become more complex with a variety of routers, switches, virtual servers, and wireless devices, the demand for network monitoring has remained constant. Whether you use cloud computing to deliver products or have a typical office network with limited internet connectivity, network monitoring is crucial. It continues to be critical for businesses to maintain productivity and protect from serious threats like network failures and server downtime.
According to Gartner, just an hour of network downtime costs $300,000 on average in losses. With such catastrophic consequences, it's clear that businesses must invest in an advanced and comprehensive network monitoring system for quality and effective monitoring of all activities within your internal networks.
Related article: Network Fault Management and Monitoring: Definition, Benefits, and Guide
So, what exactly is network monitoring? Let's look at that!
What is Network Monitoring?
Network monitoring involves continuously checking a computer network for issues like delayed traffic or component failure. It is a crucial IT activity where all networking elements, including routers, switches, firewalls, servers, and virtual machines (VMs), are regularly reviewed to maintain and maximize availability. It involves monitoring and reporting issues round-the-clock while maximizing data access and flow in a challenging, changing environment. A network monitoring system can assist in identifying solutions for various issues, such as delayed web page downloads, misplaced emails, suspicious activity from specific users, slow file delivery caused by overloaded and crashed servers, and issues with network connections.
For businesses of all sizes, network monitoring offers a wide range of advantages. It can reduce infrastructure expenses, saves money, and even boosts productivity. Network monitoring should be proactive, which is one of its key components. Proactively locating performance issues and bottlenecks help in early problem detection. Effective proactive network monitoring can stop network outages and breakdowns. Network monitoring enables you to pinpoint the precise location of the network issue and demonstrate that the network is not the problem. Additionally, it might assist you in spotting possible problems before they arise. It implies that you can proactively address issues before users become aware of them.
Importance of Network Monitoring
In a business setting where IT operations are necessary round-the-clock, highly available networks and services are crucial. Outages in networks, systems, or applications can significantly reduce a company's revenue and have a negative impact on the bottom line. Network monitoring is crucial at this point. It can keep an eye on port, system, application, service, and IP SLA availability to help guarantee the network is always up and running smoothly and free from interruptions or potential outages.
With proper network monitoring, you can determine which hardware component is at fault for a number of network outages and mark it for replacement in the future. As your company grows, effective network monitoring also makes it possible for you to add additional devices without having to go through the hassle of integrating them in a different method each time. Network monitoring gives your company an extra layer of cybersecurity by blocking attempts to connect to the network by unknown devices. Additionally, it can assist in limiting access to potentially malicious websites that could introduce malware into your network and affect your staff.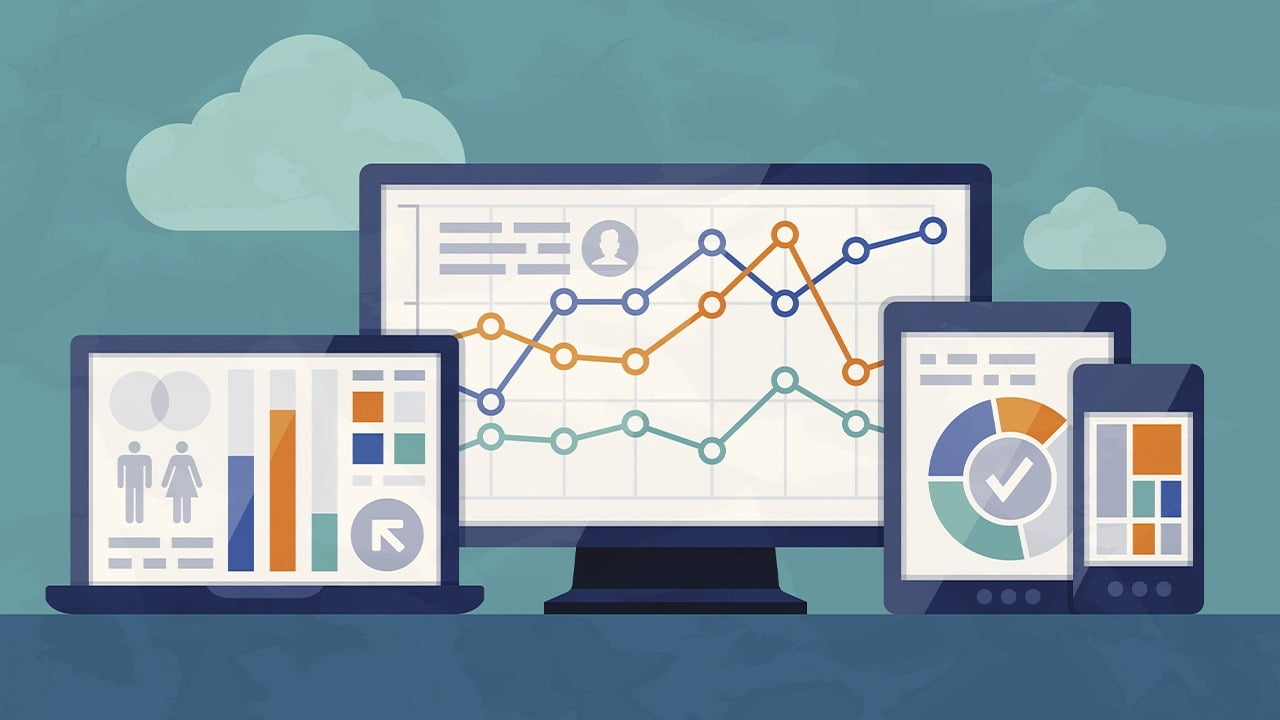 A network monitoring solution helps a business cope with security threats that intrude on its network in addition to monitoring the operation of systems. With the help of a monitoring tool, your business can receive notifications of activities that point to the presence of malware on your system (abnormal data transfers, system crashes, etc.). Some network monitoring tools will also have network detection and response (NDR) capabilities, which can search a network for malicious software and take action to remove it.
The Key Benefits of Network Monitoring
Utilizing network monitoring enables you to troubleshoot issues and find solutions. It will help you with network optimization. Metrics like packet reordering, latency, jitters, and throughput should all be considered when evaluating your network's health. Proactive network monitoring will make it easier for you to maintain business continuity. You will also benefit from avoiding or reducing downtime. The following are some of the benefits of network monitoring:
Stay Ahead of Outages
What are the causes of IT outages? Environmental factors, configuration problems, and human error are all possible causes. One of the most fundamental and straightforward ways to initially stop these disruptions from occurring is to implement network monitoring.
Network monitoring gives you the necessary visibility to avoid any outages. By providing real-time network performance statistics in an easy-to-use interface, network monitoring software helps you find faults that may cause bottlenecks.
Easily Manage Growing Complexity of Networks
The complexity of today's IT environment is expanding due to technological advancement and an increase in connected devices. According to a Statista analysis, the number of IoT-connected devices is anticipated to expand significantly from the 13.8 billion predicted for 2021 to 30.9 billion by 2025. All of this equipment, whether it be internet-enabled sensors, wireless gadgets, or cloud technologies, needs to be regularly checked for significant changes and suspicious activities.
Whether you're dealing with cloud migrations, IPv6 transitions, or ensuring remote access, network monitoring tools can help you monitor all your IP devices and assure smooth performance—even in the midst of change.
Identify Security Threats
Suppose your firm lacks the funding for intrusion detection software but still wants to use a tier 1 strategy to help avoid data breaches. In that case, network monitoring can help secure your sensitive data.
That first layer of protection can be provided by a network monitoring tool. The most significant benefit is having a visible representation of your company's "normal" performance, which makes it easy to see anything out of the usual, such as an increase in traffic volume or an unusual device connected to your network. Finding out when and on what device an incident happened might help you take a preventative approach to network security.
Manage Technical Issues with Ease
Consider a scenario where you provide customer-specific software or a specific form of cloud archiving as part of your product support. Your customers will inevitably require some kind of technical support at some point in many organizations. Suppose a technician can simply access the customer's computer and do diagnostics on the item, in many circumstances. In that case, these customers won't have to bother about sending the gadget back to the factory. Network monitoring can help you save thousands of dollars in a short time when it comes to improving customer satisfaction and saving money on managed services and business continuity.
Keep Your Data Safe at All Times
As a business owner, you are aware that data loss has become the biggest concern. When network monitoring is deployed on your network, you can easily create automated, centralized backups for all your systems, even if they are distributed across the globe. Whether you have just one or two sites to cover or frequently deal with hundreds of people, network monitoring will make it very simple to keep backups synchronized. Additionally, ne twork monitoring will offer a secure and reliable set of protocols to employ if a team member needs to immediately reach another server.
Manage Client Network Usage with Confidence
Many companies today permit office workers and other staff to use the internet as part of their daily tasks. Unfortunately, it will be exceedingly challenging to identify employees who might be misusing the system or even utilizing sensitive information for personal gain if client networks are not subject to network monitoring. A seamless interface, just like seen on networks with network monitoring, is another benefit if your clients depend on you for data backup and integrity. While IT professionals may be able to monitor the network in various ways, having network monitoring tools available is guaranteed to make everyone a lot more effective.
What are the Various Phases Involved in Network Monitoring?
The significant phases of a network monitoring process include:
Identify All Key Network Components
First, you need to identify your network's components as well as where they are located in order for the procedure to work. In order to understand how these components will work together in the event of a problem or a malfunction, it is more critical to consider how they are connected. Create a map of your network's many components to obtain a clear understanding of the whole system.
Actively Monitor the Components
Once you got a better understanding of your network components, set up a system to continuously monitor network components using network monitoring software. By doing this, you can ensure that no incidents are missed that could result in network failure. Active network monitoring enables you to identify possible issues before end users even become aware of them.
Create Alerts for Network Health And Metrics
The procedure for setting alerts to inform you of the state of the network's components is the next step in network monitoring. Let's say, for instance, that a component is not performing well. The alert can automatically remind you to take action and be proactive in preserving the network's overall functionality if they are not connecting properly or if there is a problem that slows down the operation of a specific component.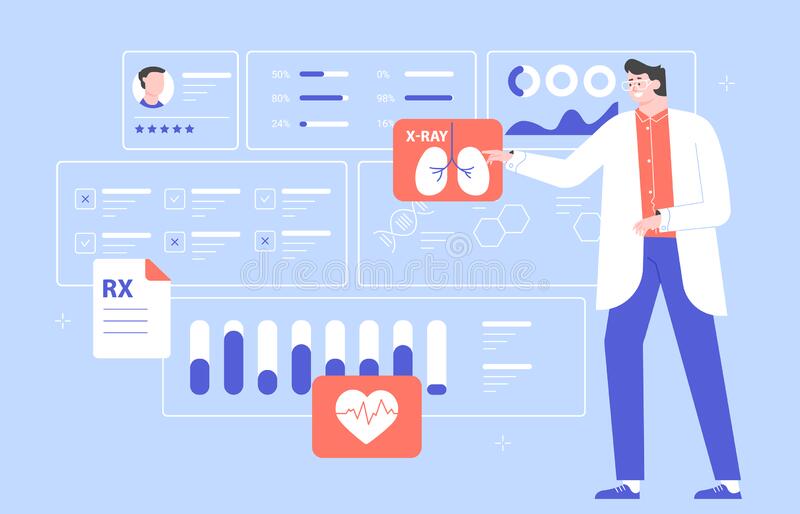 Set Up a Plan for Managing Issues
Establish protocols on how to react to alerts as soon as you receive them. What will you do if a gadget crashes, the wifi signal is spotty, or there are problems with network connectivity? Doing this in advance may better prepare your company to have the knowledge and tools needed to handle network problems as they happen.
Analyze the Reports
Reports provided by network monitoring software might help you better understand how your network operates. Examine the network monitoring reports, for instance, to determine what seems odd or what might be the source of the network's ongoing problems. The effectiveness of your network monitoring procedure can be assessed using these reports.
The Types of Network Monitoring
Network monitoring can come in various forms depending on what has to be examined. As network architectures become more software-centric and decentralized from a hybrid and multi-cloud perspective, network teams may find it challenging to understand the various types of network monitoring methodologies and tools.
Let's explore four types of network monitoring and the various procedures and protocols that might offer an organization the required amount of visibility.
Availability Monitoring
The simplest way for network professionals to determine whether a device is up and running is through availability monitoring. Some availability monitoring systems track a device's partial online or offline status in addition to other factors. This group frequently includes specific interface status messages and hardware checks for network devices.
The following are some examples of frequently used protocols that track network availability:
Internet Control Message Protocol (ICMP) – Pinging a device using the ICMP is a quick test that determines whether it is reachable on the network.
Simple Network Management Protocol – SNMP, or the Simple Network Management Protocol, keeps track of the condition of devices and interfaces.
Event logs (Syslog) – When uplinks, interfaces, or routes stop working, Syslog collecting servers can send out alarms.
Configuration Monitoring
Configuration monitoring checks are essential for those in charge of managing traditional network components that employ local configuration files. Automated solutions that can check identically configured devices for problems are crucial from both a performance and IT security standpoint.
These programs frequently compare the command-line output of a device configuration file to the output of other networked files that perform related tasks. Network teams may investigate differences in installations to ensure that every network component is configured to operate consistently.
Key features of configuration monitoring include:
Real-time monitoring of network configuration changes and who made them
Automated configuration rollback in the event of unauthorized modifications
And configuration comparison between network appliances to identify configuration errors
Performance Monitoring
While network availability monitoring and performance monitoring have some similarities, they also differ significantly. Available monitoring is more focused on the network infrastructure's individual parts' state of operation. This is what performance monitoring also accomplishes, but with a stronger focus on the performance experience of the end user. Therefore, network utilization, latency, and unfavorable path selection are the main areas of concern for performance monitoring.
Cloud Infrastructure Monitoring
The same kinds of network monitoring tools used on corporate networks may frequently be used by private and public cloud instances. Nevertheless, a lot of cloud service providers have their own set of integrated network monitoring solutions. Although clients can frequently use these cloud monitoring solutions for free, they frequently cannot be integrated with other third-party technologies that businesses already use.
Businesses must consider the benefits and drawbacks of centralizing monitoring into a small number of tools vs. managing a number of distributed, multi-service network monitoring services. However, their implementation may be more difficult; these solutions aid in giving complete visibility throughout the corporate network and into the cloud.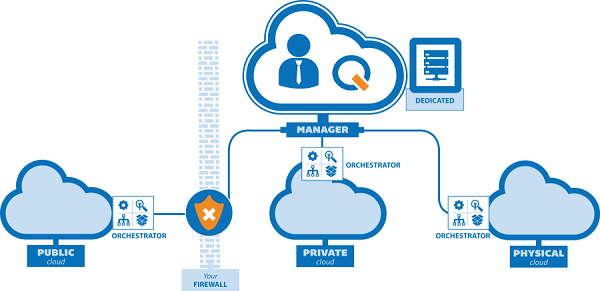 Related Article: Importance of Networking Performance Monitoring Tools and How Infraon can Help
Bottom Line
It's important for businesses to build a sustainable and scalable network they can manage from a single console. Whether you want to monitor 50 hosts or 20,000 hosts, the network monitoring system can give you the visibility required to monitor the health and performance of your network and make informed decisions to prevent costly downtime. Furthermore, by assisting you in comprehending the state of your network and locating performance bottlenecks, the ideal network monitoring and management software set you up for long-term success.
Using a network monitoring tool makes it simple to acquire an overview of the state of the network and makes problem-solving more effective. Therefore, establishing a partnership with an experienced and trustworthy provider of network monitoring solutions might aid in the growth of your company.