Businesses rely on robust software solutions to enhance efficiency and streamline operations in the dynamic world of customer support and project management. Choosing the right software solution becomes paramount as businesses seek to optimize their customer support and project management efforts. Two prominent players in this arena are Zendesk and Atlassian. These companies offer comprehensive suites of tools tailored to different aspects of customer service and project management.
Zendesk focuses on providing exceptional customer support through its comprehensive suite of ticketing and communication tools. On the other hand, Atlassian empowers teams with powerful project management, collaboration, and software development tools. By carefully considering their unique needs, strengths, and weaknesses, businesses can decide whether Zendesk or Atlassian fits their requirements in 2023.
Related article: Best Helpdesk Management Systems in 2023
Zendesk Features:
Zendesk is renowned for its robust customer support features. It offers ticketing management, knowledge base creation, live chat, call center solutions, customer self-service options, and social media integration. Zendesk's user-friendly interface and customizable workflows empower support agents to resolve customer queries efficiently.
Zendesk Drawbacks:
Structure of Pricing: The pricing structure of Zendesk can be disadvantageous for organizations with low budgets or smaller teams. The number of agents usually determines the price, and more features may necessitate higher-tier plans. Pricing might rise dramatically as the workforce and support demands grow, potentially becoming too expensive for certain businesses.
Simple Use Case Complexity: Zendesk has various features and capabilities that might be useful for complex support operations. On the other hand, the number of capabilities and customization choices may contribute to needless complexity for organizations with more precise support requirements. It may require more time and effort to configure and streamline Zendesk for simple use cases.
Third-Party Integration Dependence: While Zendesk has many connectors with popular applications, there may be times when organizations want private custom interfaces. Customization or development activities may be required to achieve the desired integrations, increasing complexity and cost.
Learning Curve: Zendesk, like any sophisticated program, has a learning curve, particularly for users new to the platform. Navigating the interface, comprehending the numerous modules and features, and setting workflows can all take time and practice. Organizations should consider investing in onboarding and training to ensure effective and efficient utilization.
Customization Restrictions: While Zendesk offers customization options, some constraints may apply depending on the organization's needs. Specific modification requirements may only be met with considerable development or the use of third-party apps or plugins. Organizations should carefully consider their customized requirements and determine whether Zendesk can appropriately meet them.
Limited Collaboration Features: Zendesk has various collaboration elements built into the platform, which is focused mainly on customer service and may not give as extensive collaboration capabilities as dedicated team collaboration platforms. Organizations that rely extensively on internal collaboration and communication may require extra tools or platforms besides Zendesk's collaboration services.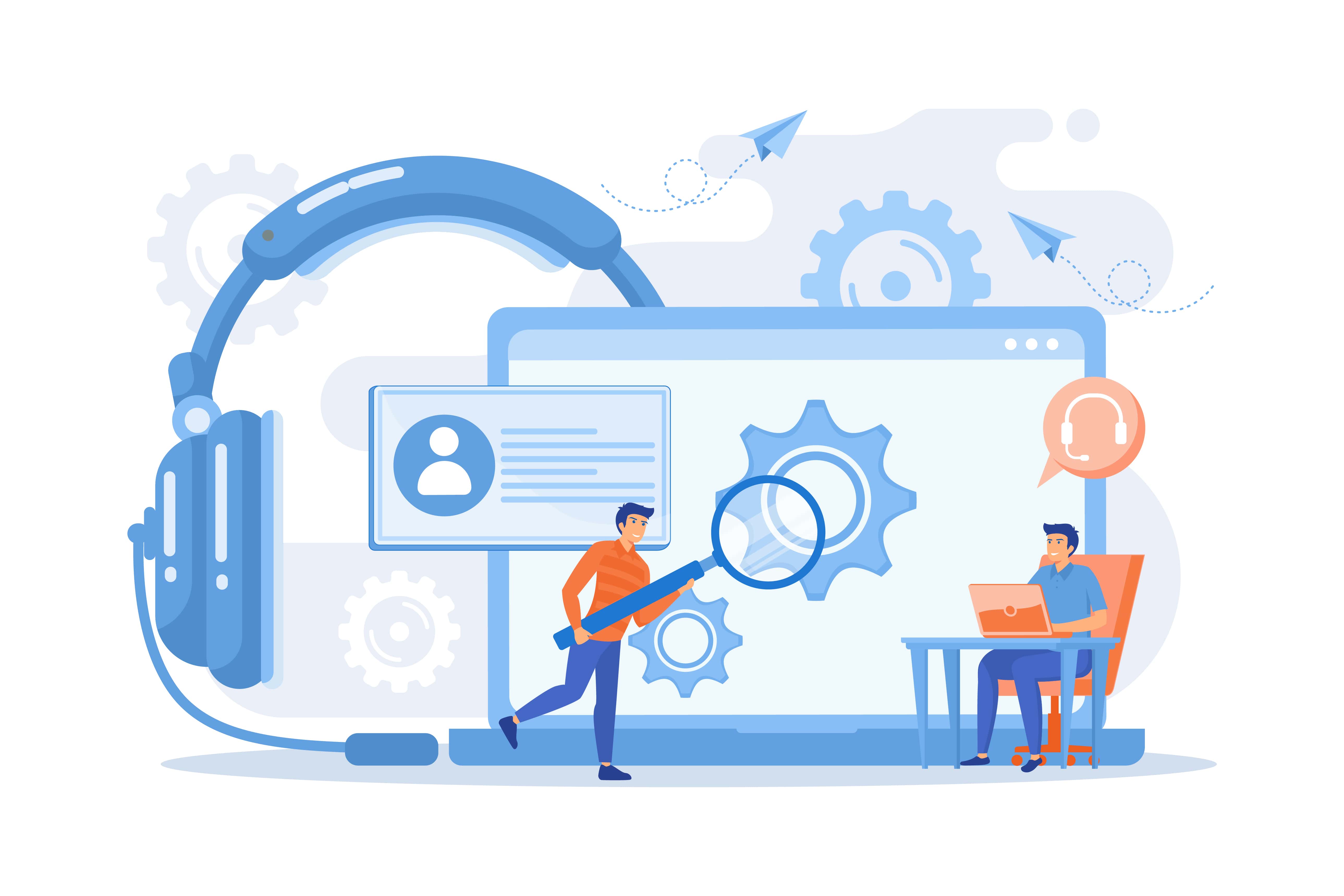 Atlassian Features:
Atlassian is recognized for its project management tools. Its flagship products, Jira and Confluence, enable teams to effectively plan, track, and collaborate on projects. Jira offers agile project management, issue tracking, and scrum boards, while Confluence facilitates centralized documentation and knowledge sharing.
Atlassian Drawbacks:
While Jira is a popular and well-regarded project management tool, there are a few drawbacks to consider:
Complexity and Learning Curve: Jira has a steep learning curve, especially for users unfamiliar with project management or agile approaches. The program has a lot of functionality and customization choices, which can be confusing for novices. Users may need time and training to comprehend and utilize the tool's potential fully.
Scalability Issues: While Jira is scalable and capable of handling projects of all sizes, more significant projects with complex needs may encounter performance issues. The system's performance may suffer as issues, users, and customizations grow. Organizations that want substantial customization or are undertaking large-scale projects may need to optimize their settings or investigate dedicated server solutions.
Configuration and installation: Configuring Jira to meet unique project requirements can be time-consuming and complex. Customizing workflows, issue types, fields, and permissions needs organizational knowledge and forethought. Organizations may require committed resources or specialists to configure and maintain Jira efficiently.
Overwhelming User Interface: Although Jira's UI is feature-rich, it can appear cluttered and overwhelming to some users. The quantity of information, buttons, and choices can make it difficult for consumers to navigate and quickly discover what they need. People may need time to become acquainted with and navigate the interface.
Cost: While Jira has a variety of pricing choices, the price might be a significant factor for small organizations or startups. The pricing structure is based on the number of users, and licensing charges may rise as the team grows. Organizations must examine their budgets and determine whether the benefits of Jira outweigh the financial expenditure.
Infraon Helpdesk:
Infraon Helpdesk is a fully integrated ticket management platform that enables business teams and agents to communicate and deliver personalized customer support. Utilize tools like integrated field support, email to the ticket, ticket creation via WhatsApp, AI-driven chatbots, and self-service portals to meet your helpdesk goals. Infraon has several key advantages to Zendesk and Jira, which are listed below.
Support Ticket Management:
The Infraon helpdesk, which incorporates automated ticketing, collaborative assistance, SLA management, and field support, allows you to handle customer complaints proactively. Businesses can respond to clients by automatically organizing appointments, answering questions, or dispatching the best employees with real-time updates. By utilizing technology such as automatic ticket routing and escalation, service teams can minimize the chance of delays and ensure that clients receive timely and efficient assistance.
Easy & Quick Integration:
Infraon's helpdesk allows users to seamlessly connect with popular apps through simple-to-integrate features, revolutionizing and enhancing customer service. With Infraon, integration with well-known applications like Salesforce, Microsoft Teams, Slack, and more becomes effortless. By incorporating these integrations, businesses can alleviate the burden on their support staff and significantly boost productivity.
Through Infraon's helpdesk integration, businesses can experience improved operational efficiency and customer satisfaction. By integrating popular apps, companies can consolidate their support processes and provide a cohesive experience for customers and support teams.
Analytics and Reporting:
Infraon's helpdesk provides businesses with powerful analytics and reporting capabilities to visualize, access, and enhance customer service operations. Organizations can effectively leverage data-driven strategies through coding-free analytics, granular customer insights, intelligent dashboards, and deep-dive reporting.
By eliminating the need for expensive resources and time-consuming methods to collect and interpret data, Infraon simplifies the process of transforming raw data into valuable insights. Users of Infraon's helpdesk gain a comprehensive understanding of performance, progress, and outcomes. The platform enables businesses to organize and improve client journeys by providing visibility into key metrics.
Affordable Solution:
Infraon's helpdesk integration offers a cost-effective solution suitable for organizations of any scale. By implementing Infraon's integration, organizations can efficiently optimize their support operations and minimize expenses related to manual processes, ticket routing, and ticket resolution times. The automated assistance activities provided by Infraon's helpdesk integration relieve support personnel of burdensome tasks and significantly reduce the risk of human errors. This integration streamlines workflows, diminishes support costs, and minimizes the time and effort required to manage tickets.
Workflow Automation:
Infraon ITSM's helpdesk support ticket management offers robust features for workflow automation, empowering businesses to optimize their support operations and enhance productivity. With Infraon's workflow automation, support teams can automate numerous tedious tasks in ticket management, enabling them to allocate their time and resources to resolve more complex issues. Another notable advantage of Infraon's workflow automation is the ability for organizations to establish consistent and standardized processes for handling support tickets. It ensures that all support requests are handled uniformly and predictably, regardless of the assigned team member.
For organizations seeking affordable customer service software that harnesses AI-powered automation, offers multi-channel support, and enables extensive customization, Infraon emerges as an excellent option. With Infraon's reporting and analytics capabilities, organizations can elevate customer satisfaction, optimize support operations, and achieve corporate objectives more efficiently.
Related blog: How Help Desk Software is Important for Your Business
Final Thoughts:
Zendesk and Atlassian will remain significant players in their respective areas in 2023. With its user-friendly design and robust ticket management tools, Zendesk shines as a customer support platform. Atlassian provides a powerful project management and collaboration suite for teams through Jira and Confluence. Infraon helpdesk offers a wide range of features and benefits for businesses of all sizes. The decision between the three is based on your specific needs, organizational size, and the nature of your operations.
Infraon helpdesk aids businesses that can adjust the program to their demands and budgets to match their branding, processes, and customer service operations. Personalization at this level can help businesses increase production, efficiency, and customer satisfaction.
To make an informed decision corresponding to your business goals, consider ticket management, knowledge base, communication channels, integrations, cost, and scalability.