Service desks are the backbone of any successful enterprise. They are responsible for ensuring that any customer requests or issues are addressed promptly and effectively. In this article, we'll look at some service desk best practices you should be aware of in 2023. From automating processes to improving communication to investing in the right technology, we'll discuss the key principles of effective service desks and how you can leverage them for maximum efficiency.
Related article: What Is a Self-Service Portal?
What is a service desk?
A service desk is the central point of contact for IT services. It is responsible for managing incidents and requests and providing information and support to users. A good service desk should be able to provide a high level of customer service and resolve issues quickly and efficiently.
What should you consider for your service desk to be effective?
Your ITSM service desk should be easily accessible to users. This means having a dedicated phone line or email address that users can use to contact the service desk.
Your service desk should have a knowledge base of common issues and resolutions. It will help resolve issues quickly and reduce the amount of time spent on each call.
Your service desk should have a process in place for escalations. This ensures that if the service desk cannot resolve an issue, it is escalated to the appropriate level of support.
Your service desk should track metrics such as incident volume, response times, and resolution times. It helps identify areas where improvements can be made.
A service desk is a central point of contact between an organization and its employees or customers. It is responsible for handling incidents and requests and providing information and support. You can follow several service desk best practices to ensure your service desk is operating at maximum efficiency.
There are many best practices for operating a successful service desk, a few of which are mentioned below.
Maintain capacity
Ensure that your service desk has enough resources to handle your call/ticket volumes, as well as the ability to handle users/customers across different time zones and during off-hours and holidays.
Providing self-service options to requesters is one way to maximize service desk efficiency. Your IT professionals can attend to more complex tickets while your employees return to work quickly. It enables requesters to resolve their issues quickly without involving your actual support team. It is a good practice to provide knowledge-centered support to reduce ticket volume and improve resolution times while managing high ticket volume.
When implementing this practice, keep in mind that the most important thing is to make it easy for people to find information related to their problems. To direct users to the right content, include a link to your knowledge base in the service portal, as well as an advanced search feature. Your platform may, for instance, assess incoming tickets and retrieve related articles or videos using Artificial Intelligence.
Be prepared for various scenarios
Ticket volume is important, but ticket variety can be a bigger challenge. Many of your customers have complex infrastructures with miles of cables and tons of hard drives to support their IT operations.
A valuable practice is to stop spreading so much variety and volume across one team. Instead, you should consider dividing your teams into more specialized ones. Your teams that receive much more targeted work will be able to perform better. By specializing, team members become true experts in a particular domain, allowing them to resolve incidents and problems more quickly because their knowledge is deeper and their focus is greater.
Encourage collaboration between your team members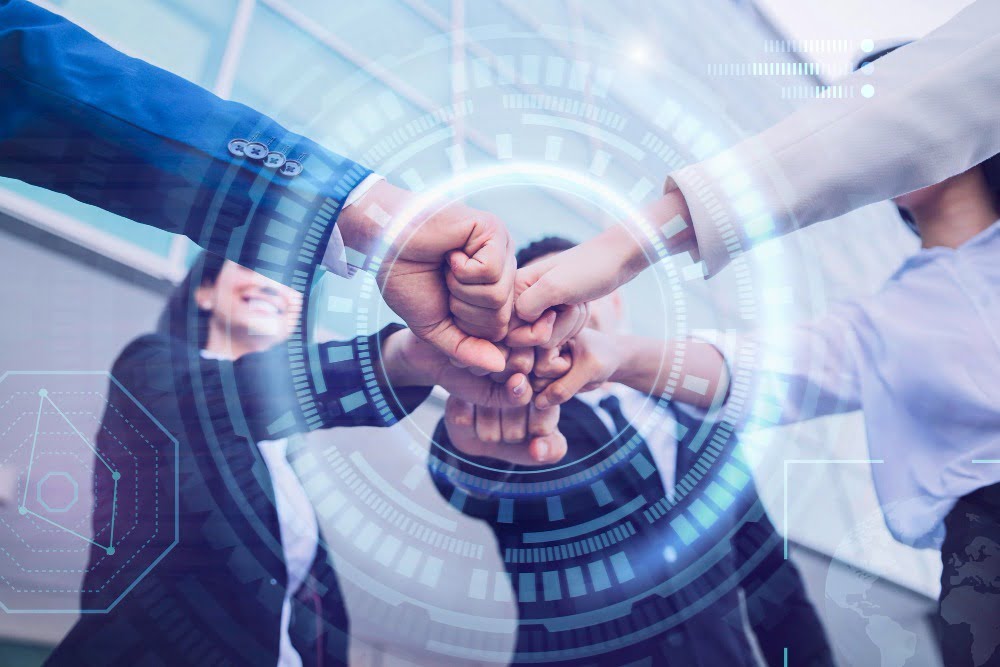 A company can accomplish more when its employees work together. Collaboration among team members is important not just for the organization but also for customers. With collaborative efforts, different departments can quickly solve difficult customer issues by coordinating with one another. For example, your finance team can update customer service on whether a customer is eligible to receive a refund they requested last month. Or the delivery team can update customer service reps about potential delays in deliveries customers might experience. This means you'll be able to provide faster resolutions for your customers and spend less time on frustrated callers.
Group similar tickets for efficient resolution
It's not uncommon for multiple people to encounter the same or similar issues, and each subsequently opens a ticket. In order to reduce your team's workload and deliver faster resolutions to users simultaneously, you can group these incidents instead of having them tackle each one separately.
Support teams can benefit from this, especially when dealing with more complex issues. Instead of multiple technicians having to troubleshoot the problem independently, you can simply have one person handle the problem and provide the resolution to each user. In addition to improving service desk response times, this should also allow employees to get back to work faster, ultimately saving money and time.
Utilize SLAs optimally
Businesses deliver both internal and external services to their customers according to Service Level Agreements (SLAs). Performance against business objectives must be tracked using the SLA for optimum results. Service desk SLA best practices facilitate evaluating services based on expectations. However, SLA tracking can become a challenge if businesses are stuck in raw data, requiring comprehensive help desk management software. These software tools enable users to find metrics like how long it will take to resolve a problem.
Clear service level agreements allow service desk analysts to easily understand and track your progress from the start. Furthermore, SLAs can be customized to meet the needs of your teams, not just arbitrary measurements.
Focus on transparency
A business with an outstanding customer service team facilitates communication and transparency between customers and support representatives. To prioritize transparency, you can automate the updates so that customers know exactly what is happening. By doing so, your agents save time and reduce the number of emails customers send you asking for updates.
Customers tend to trust organizations even more, when they are aware of the processes, systems, and status of their complaint requests. When they are aware, organizations can offer transparency to customers at all times. Establishing rapport with customers and growing your customer base can be easier if you follow a transparent process.
Maintaining all support resources in a central location and sharing regular updates will enable everyone to stay on task and access the information they need to fulfill their roles.
General ITIL service desk best practices
A few key practices that will elevate the performance of your service desk are as follows:
Providing multiple channels for submitting requests or incidents, such as phone, email, web form, or self-service portal.
Assigning each request or incident a unique ID number for easy tracking.
Prioritizing and categorizing each request or incident to determine the appropriate level of response.
Escalating high-priority incidents to the appropriate level of support.
Keeping accurate records of all requests and incidents, including status, assigned personnel, resolution details, and more.
Monitoring trends in requests and incidents to identify areas for improvement.
Conducting regular customer satisfaction surveys to gauge how well the service desk is meeting customer needs.
Related Article: How Help Desk Software is Importance for Your Business
Conclusion
The service desk industry is constantly changing and evolving, so staying on top of best practices is key for any successful service desk. We hope this article has helped you learn about the most important service desk best practices that you should know in 2023 to keep your organization competitive in the ever-changing landscape. By investing in a quality IT Service Desk solution and following these tips, you will be able to better support your customers and stay ahead of the competition.
Related article: Best Helpdesk Management Systems in 2023
FAQs
What makes a successful service desk?
A successful service desk can provide excellent customer service while efficiently managing and resolving issues. To do this, a service desk must have a strong understanding of the company's products and services and the systems and processes in place to support them. Additionally, a successful service desk will have a team of skilled and knowledgeable agents who are able to quickly and effectively resolve issues.
What are the KPIs of service desk?
There are four main KPIs to keep in mind regarding service desks:
First contact resolution rate: This is the percentage of inquiries that are resolved by the service desk on the first contact. A high first-contact resolution rate indicates that the service desk efficiently handles customer queries.
Average handle time: This is the average amount of time taken to resolve an inquiry from start to finish. A shorter average handle time indicates that the service desk efficiently resolves queries.
Customer satisfaction: This measures how satisfied customers are with the service desk. A high customer satisfaction score indicates that customers are happy with the service desk's performance.
Service level agreement (SLA) compliance: This measures how well the service desk complies with its SLAs, which are agreements between the service desk and its customers regarding response times and resolution times for inquiries. A high SLA compliance rate indicates that the service desk is meeting its commitments to its customers.
What are the two types of service desk?
Two main types of service desk are as follows:
Local service desks include locations that are usually close to the customer, on-location, or within a branch office. With a local service desk, users and staff can relate to each other, resulting in quicker resolution. Customer satisfaction will increase as well.
Central service desks provide support services through a single central location. Language, cultural, or time zone considerations may be addressed through these types of desks. Companies can use technologies like VoIP to further reduce calling costs from far-flung locations. Virtual desks are also a type of central service desk that acts as a single point of contact and can be used as a self-service portal.