The major objective of incident management is to improve communication between end users and IT agents. Good incident management has self-service features that allow users to submit tickets for requests and issue reports, including automation, which is used to manage these tickets.
"Governing the life cycle of all incidents to promptly return to normal service operation and minimize the business effect" is the definition of incident management. These definitions highlight the significance of an effective incident management procedure for a business. It contributes to ensuring low or no downtime and smooth operations.
There are now more potential failure points than ever due to all the digital services businesses rely on. A single incident can have a significant influence. A clearly defined incident management procedure can significantly reduce and lower such costs.
What is Incident Management?
Incident management for IT is more user-focused than system and technology-focused, intending to keep all systems online and operational, be the endpoints or apps. Regardless of where an incident originated, incident management is the procedure for managing the incident's whole lifecycle.
IT Operations and DevOps teams employ the incident management process to respond to and handle unanticipated events that may impact service operations or quality. Incident management aims to locate issues, maintain normal operations, and lessen any adverse effects on the organization.
The objectives of the incident management process are to:
Ensure that predetermined service quality levels are maintained.
Boost awareness of incidents and staff communication with business and IT support personnel.
Restore regular service operation as soon as feasible.
Minimize the negative impact on business activities.
Importance of Incident Management in ITSM:
Incidents can interfere with business operations, cause brief periods of downtime, and contribute to the loss of productivity and data. Incident management procedures are increasingly crucial for enterprises, given their many advantages.
Related Blog: What is ITSM? A Guide to IT Service Management
Transparency and Visibility:

Employees may get in touch with IT assistance to find and resolve problems. To better understand the status of their occurrences from beginning to end and any aftereffects, they can contact IT via the web or mobile. Easy-to-use omnichannel self-service and open, two-way communication improve the customer experience.
A greater level of service excellence:
Agents can organize work and cooperate using a single platform for IT operations, bringing together business processes to manage work and prioritize problems based on existing protocols. Like how incident management assembles the appropriate agents to handle tasks and communicate utilizing a single platform for IT processes, it enables quick service restoration. It can automatically classify and allocate events using advanced machine learning and data models.
Enhanced Productivity:
IT teams may benefit from established processes and procedures that can help them respond to crises and prevent similar ones in the future. Machine learning also allocates incidents to the appropriate groups automatically for quicker resolution. A specialized portal for major incident management is available in one place, and dedicated agent portals for problem-solving can use AI to suggest solutions immediately.
Additional information about service caliber:
To gain insight into service time, incident severity, and if a specific type of problem is recurring and so susceptible to mitigation, incidents can be recorded in incident management software. The software can then produce reports at this point for analysis and visibility.
Deterrence of Incidents:
After events are discovered and minimized, knowledge of them and the required solutions can be applied to prevent or quickly resolve similar incidents in the future. Self-service portals and chatbots can help staff find solutions before registering an incident, increasing the incident deflection rate, and preventing problems from affecting users.
Better experience for both customers and employees:
A product or service will reflect a organization's efficient internal processes. If businesses do not endure downtime or a service loss due to an incident, customers will have a better experience. Similarly, offering omnichannel choices enables employees to quickly contact support to track and resolve concerns with incident management. Employees can submit incidents using self-service portals, chatbots, email, phone, or mobile.
MTTR (mean time to resolution) improvement:
When methods and information from prior incidents are documented, the average time to resolution is reduced. Eliminate bottlenecks by accelerating incident resolution with machine learning and contextual assistance. Integration of AIOps speeds up noise reduction, prioritization, and remediation by reducing incidents and mean time to resolution (MTTR).
Best Practices for Incident Management
Choose the long-term vision for the incident management process:
Understanding the organization's expectations for the Incident Management procedure is also crucial. The anticipation can be based on generic Incident Management templates from the ITSM product, or a more specialized process based on the enterprise's unique requirements.
Define incident clearly:
An incident can have a significant impact on many users' businesses. As a result, it is crucial to classify the problem as a significant incident. It causes an organization to veer away from its incident management procedures. High-priority events are frequently mistakenly viewed as essential incidents. As a result, you should define a significant incident based on factors like urgency, impact, and severity to prevent misinterpretation.
Restructure your internal knowledge base:
Most incident-related questions are of a generic type and can be answered by end users independently. Despite having an internal knowledge base, you must update it if you notice an increase in tickets. An internal knowledge base is a digital library of self-service information that internal staff members can access. You can limit access to specific crucial documents or files so that only your IT support team has access.
Automate the process of incident management:
You can automatically assign new incident tickets to agents or other departments by using automation tools. Agents may also keep track of who is working on what and avoid stepping on each other's toes. Both productivity and work distribution will improve as a result. The best IT help desk software can automate your issue management procedure. You may automate numerous things to increase efficiency, from ticket assignments to email notifications.
Easy integration with different software:
It is essential to check if the incident management software is compatible with other systems and programs already in use in your business. It is beneficial when your service desk can be integrated with other business software/applications, whether for communication purposes, data utilization, modification requests, or notifications.
Develop the correct support culture:
It would be best if you fostered a culture where employees are willing to accept criticism and take ownership of their work. Every incident offers a chance for long-term learning and improvement for your business. After all, failure can teach us valuable lessons. Managers must also commend employees who put their hearts into their work and provide reliable service.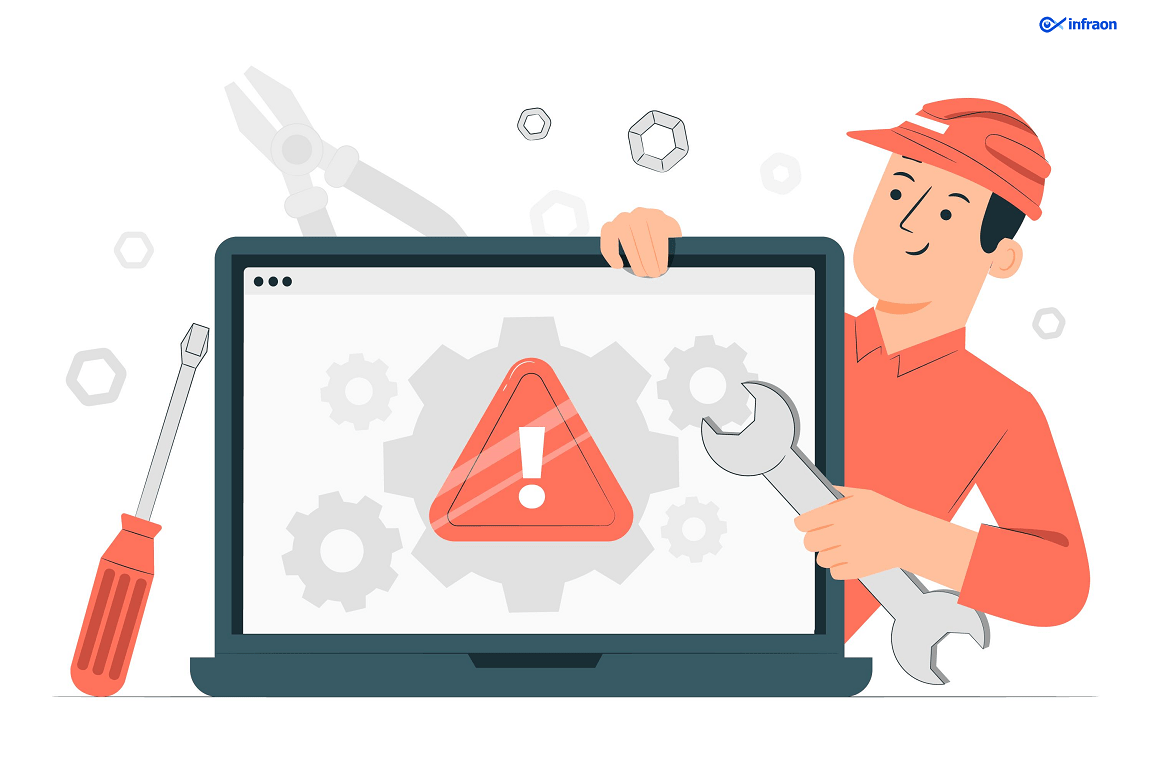 Incident Management Process
Generally, organizations develop an incident management process that outlines the steps the response team should take. Everyone should be aware of who on staff oversees addressing problems, how long it should take to fix the problem, when to escalate it to the next level, and the proper approach to record the incident and how it was handled. The workflow for incident management typically follows once the process has been defined:
Support for Incident Management:
Incident management assistance aims to deliver and maintain the tools, procedures, abilities, and guidelines necessary for addressing occurrences effectively and efficiently. Through this procedure, it is possible to guarantee that service desk representatives or technicians have received the required instruction and training to respond to and handle situations that arise within the IT business. Additionally, by maintaining the policies and procedures for handling and resolving events, technicians are always aware of what needs to be done next to guarantee that an incident is resolved.
Discover an incident and record it:
Anywhere can be the source of an incident. If you get an incident that your service desk has already registered, these first two stages are already completed. The service desk personnel must accurately record every event reported to you over the phone, via email, or text message.
Classify the incident:
Give each incident a clear, sensible category. If you don't, you will limit your future ability to analyze your data and look for trends and patterns, which is essential for problem-solving and incident prevention. Additionally, ensure sure the ITSM service desk software you select enables simple incident category customization.
Set your incident's priority:
Every incident needs to be given priority. Start by determining how it will affect the business. Consider the number of impacted individuals and potential financial, security, and compliance repercussions. It will enable you to assess the level of suffering the incident is creating and the urgency with which the organization must address it. Customers know how quickly to expect a response and resolution since most businesses establish clear service agreements around each priority level.
Monitoring and escalation of incidents:
The number of issues currently reported and their progression through the incident management process should be visible to IT managers who deal with incident management. When the Incident Management team responds to occurrences too slowly, service outages cause business interruptions, and service level agreements are broken. To maintain service levels for the business, incident monitoring ensures that incident management tickets are resolved and progressed through the process promptly.
Incident Evaluation and Closure:
If the incident is escalated, it is then forwarded back to the service desk to be closed. Only service desk workers are permitted to close incidents. The incident owner should check with the person who reported the event to ensure the resolution is good and the incident can be closed.
The organization may use the incident report's findings as a source of information for its Knowledge Management procedure. Using incident closure and evaluation, an organization may ensure that it keeps track of all pertinent information regarding an incident and that it can learn something from it once it has been addressed.
Related Article: What are the Best Practices to Improve the Incident Management Process?
Final Note
Incident response tools and automation are now more crucial than ever due to the increasing complexity of IT operations, partly caused by the numerous apps that enterprises rely on in their regular business operations. The incident management process could appear overly formal, especially if your organization is smaller. The incident lifecycle is the same regardless of your team organization, and escalations are frequently necessary.
Understanding the functionalities needed to support essential procedures is crucial for IT businesses evaluating Incident Management software and IT service management suites that offer Incident Management capabilities.