Are you tired of managing your IT service management manually? Ivanti Neurons for ITSM may be the solution for you. With its advanced automation and AI capabilities, Ivanti Neurons promises to revolutionize your IT operations. However, before investing in this tool, it's crucial to understand its pricing and whether it fits within your budget and can meet your business needs. In this article, we'll take a deep dive into Ivanti Neuron's features and pricing and explore some alternatives, such as Infraon, ITSM, that can help you save costs without compromising on quality. So, read on to learn more about implementing the right ITSM solution for your enterprise.
Related Blog: 25 Best Jira Service Management Alternatives in 2023
What is Ivanti ITSM, and how does it help?
Ivanti ITSM is a comprehensive ITSM solution that enables organizations to manage and automate their IT services more efficiently. It streamlines the delivery of IT services, helps reduce operational costs, and enhances user experience.
With Ivanti ITSM, businesses can simplify and automate complex processes such as request management, incident management, change management, problem resolution, asset tracking, and service level agreements (SLAs). This results in faster response times to requests from users or customers while also improving the overall quality of services delivered.
Ivanti's self-service portal allows end-users to submit tickets for any issues they encounter with their devices or software applications. The service desk team can then track these tickets through a centralized dashboard containing all the relevant information about each ticket. Ivanti's powerful automation capabilities help streamline workflows and reduce manual intervention in routine tasks. This leads to increased productivity among technicians freed from routine, repetitive tasks, allowing them to focus on more critical projects and initiatives.
Ivanti ITSM Pricing
Ivanti Neurons for ITSM offers the flexibility to deploy in the cloud, on-premises, or a hybrid combination. Their pricing model is flexible and depends on several factors, like your organization's size and your specific business needs.
You can book a demo or start a free trial to understand whether Ivanti ITSM works for you. Following this, you can get in touch with them directly to receive a quote. They have free, freemium, and premium consultation and integration services. The pricing is subject to negotiation and will be finalized after you have communicated your specific needs to Ivanti.
Ivanti ITSM Advantages and Disadvantages
Ivanti ITSM is a powerful tool that offers several advantages to organizations. One of the most significant advantages of Ivanti ITSM is its ability to automate and streamline various IT processes, saving teams time and increasing efficiency.
Another advantage of Ivanti ITSM is its flexibility, as it can be customized to meet the unique needs of different organizations. This allows companies to tailor the solution to their specific workflows and business requirements.
However, with these benefits come a few disadvantages that should also be considered before investing in this tool. One potential downside is the cost associated with implementing and maintaining Ivanti ITSM, which may not be feasible for some smaller businesses or those on a tight budget.
Another drawback could be the complexity of using Ivanti ITSM, especially for teams new to using such software solutions. It may take significant time and effort for users to fully understand how best to utilize all aspects of this platform.
The Final Verdict on Ivanti ITSM Pricing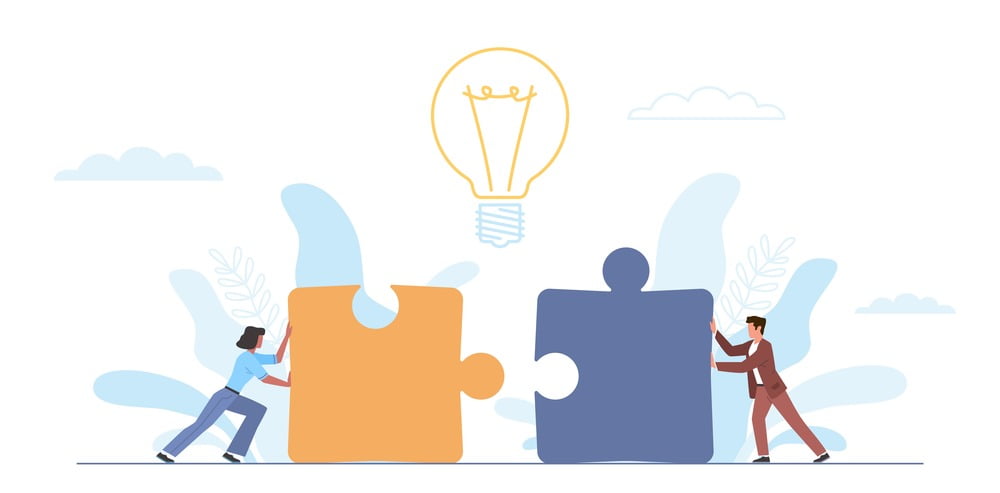 When it comes to Ivanti ITSM pricing, there are both advantages and disadvantages that need to be considered. On the plus side, Ivanti ITSM offers features and functionalities that can help businesses streamline their IT service management processes. It includes incident management, problem management, change management, and more.
However, one potential downside is the cost of implementing Ivanti ITSM. While the exact price will depend on a variety of factors, such as company size and specific needs, some users have reported that it can be quite expensive compared to other solutions in the market.
That being said, it's vital to remember that investing in an effective IT service management solution like Ivanti ITSM can ultimately save your business time, labor, and money by improving efficiency and productivity. It's also worth noting that there may be opportunities for negotiation or customization when it comes to pricing with Ivanti.
Ivanti ITSM pricing may not be the most budget-friendly option out there, and it is worth considering alternatives like Infraon that offer you more value for money.
Benefits of Infraon ITSM
Infraon is a leading IT company that provides comprehensive solutions to its clients. With Infraon, businesses can streamline their operations and enhance productivity while reducing costs.
One of the key benefits of Infraon is its ability to customize solutions according to each client's unique needs. By understanding the specific requirements of a business, Infraon tailors its services accordingly, ensuring maximum efficiency and effectiveness.
Moreover, Infraon offers round-the-clock support for all its clients. This means businesses can rely on Infraon's team of experts whenever they need assistance with their IT service management needs.
Another advantage is that Infraon uses cutting-edge technology to provide seamless integration with other systems businesses use. As a result, companies can benefit from increased automation and improved accuracy in their processes. Infraon also ensures data security through advanced encryption techniques, which protect sensitive information from being compromised or leaked. This gives peace of mind to businesses that value data privacy and confidentiality.
Infaon ITSM Features include
Real-time monitoring.
Customizable and unified dashboards.
Automated reporting and predictive analytics tools that enable businesses to make informed decisions quickly.
An inbuilt messaging system to communicate and collaborate with both internal teams and external stakeholders
Integration capabilities with third-party systems.
Powerful data visualization tools that enable users to quickly analyze complex datasets and gain valuable insights into their business performance.
Infraon's ITSM platform offers a streamlined working process, advanced features, and numerous benefits. Infraon allows you to understand the needs and requirements of your business, analyze data, and provide customized solutions to enhance its operations. With these features in place, Infraon offers numerous benefits to its users, such as reduced downtime through proactive measures taken before any potential issues arise; increased productivity due to improved workflow processes, cost savings from minimizing equipment failure and unnecessary repairs; enhanced safety with early warnings about potential hazards or malfunctions in equipment. For these reasons and the customizable add-on features, it is worth considering using Infraon to meet your ITSM needs.
Related article: IT Service Management Software
FAQs
Who are some Ivanti ITSM competitors?
When it comes to ITSM solutions, several competitors in the market offer similar capabilities as Ivanti Neurons. One such competitor is ServiceNow. ServiceNow provides an extensive range of features and functionalities, including incident management, problem management, change management, and asset management.
Another Ivanti ITSM competitor worth mentioning is BMC Helix. It offers various modules for different needs like service desk automation, multi-cloud service management, or AI-driven operations.
Cherwell is another popular name among the Ivanti Neurons alternatives, which provide ITSM solutions with features like Incident Management, Problem Administration & Change Management, along with Request Fulfillment through Self-Service portals and Chatbots.
Other notable competitors include Freshservice by Freshworks, offering robust ITSM tools at an affordable price point; SolarWinds Service Desk, known for its user-friendly interface; Samanage, providing comprehensive functionality for small-to-medium-sized businesses; and Jira Service Management by Atlassian, offering advanced features such as automation rules and centralized knowledge base.
Choosing a competitor over Ivanti Neurons will ultimately depend on individual business requirements and budget constraints.
Who is Infraon for?
Infraon is a cutting-edge technology platform that caters to the needs of businesses across various industries. It is designed to transform traditional business processes into advanced digital workflows by automating tasks and integrating systems for seamless operations. Infraon offers a comprehensive suite of solutions, including enterprise content management, electronic forms processing, document imaging, workflow automation, and much more. With its intuitive interface and user-friendly functionalities, Infraon makes it easy for organizations to streamline their daily operations and enhance their productivity levels while reducing errors and costs associated with manual processes. Whether you are in healthcare, finance, education, or any other industry that requires efficient data management and process automation, Infraon is for you.