At this point, ChatGPT is receiving mixed reactions. Some perceive it as a groundbreaking technology that has the potential to revolutionize various business functions, while others view it with skepticism, citing its shortcomings as deal-breakers. In addition, there are those who are concerned that it may displace human workers, result in job cuts, and potentially expose sensitive data to the public. However, the plain truth is that individuals in the organizations have already successfully adopted ChatGPT – complementing human efforts to enhance what they do significantly.
Related blog: How ITSM Can Transform the Digital Experiences of Employees
For instance, did you know that ChatGPT can benefit IT Service Management (ITSM)?
ChatGPT – ITSM's Brand-New Ally
ChatGPT has advanced natural language processing (NLP) capabilities that enable it to understand and respond to user queries in a human-like manner. Now, for a function like ITSM, this can be crucial as it involves managing incidents/requests/Changes, designing, delivering, and monitoring the use of IT. We're talking about a wide set of time-consuming and error-prone processes. And like Einstein once said, "You can't solve a problem on the same level that it was created. You have to rise above it to the next level."
ChatGPT is the fastest-growing consumer application in history.
ChatGPT certainly takes it to the next level by understanding and responding to user queries and requests in a human-like manner. It can provide 24/7 support to users and free up human IT support agents for more complex tasks. It can also automate routine and repetitive tasks, such as auto-scheduling, task creation, task resets, or basic troubleshooting, saving time and resources.
What does this mean?
Broadly put, it increases the quality of overall IT support while enhancing workforce productivity, of course!
But what are some of the core areas of ITSM where it can have the maximum impact?

Let's take a look:
69% of service desk executives receive additional training for 10 to 40 hours every year.
Three Major ITSM Impact Areas of ChatGPT
Faster and more accurate incident resolution
ChatGPT can level up incident resolution capabilities by analyzing data from various sources, such as ticket history and knowledge articles, to identify the root cause of an incident. It then has the ability to provide a solution quickly (in a human-like manner). This reduces the time taken to resolve incidents. It can also get trained on historical data to create models that help resolve typical, repetitive issues very quickly and provide additional information on new tickets and problems faced. Additionally, ChatGPT can automatically categorize incidents and assign them to the appropriate IT support agent based on their level of expertise.
Improved change management
ChatGPT's NLP capabilities enable it to understand and interpret user queries and requests related to change management. So, it evaluates data like previous change requests, knowledge articles, and incident reports, to identify patterns and trends that could help predict the impact of proposed changes. ChatGPT can also assist with inter-team collaboration – providing personalized support and guidance, answering common questions, notifying users of changes, etc.
Enhanced overall user experience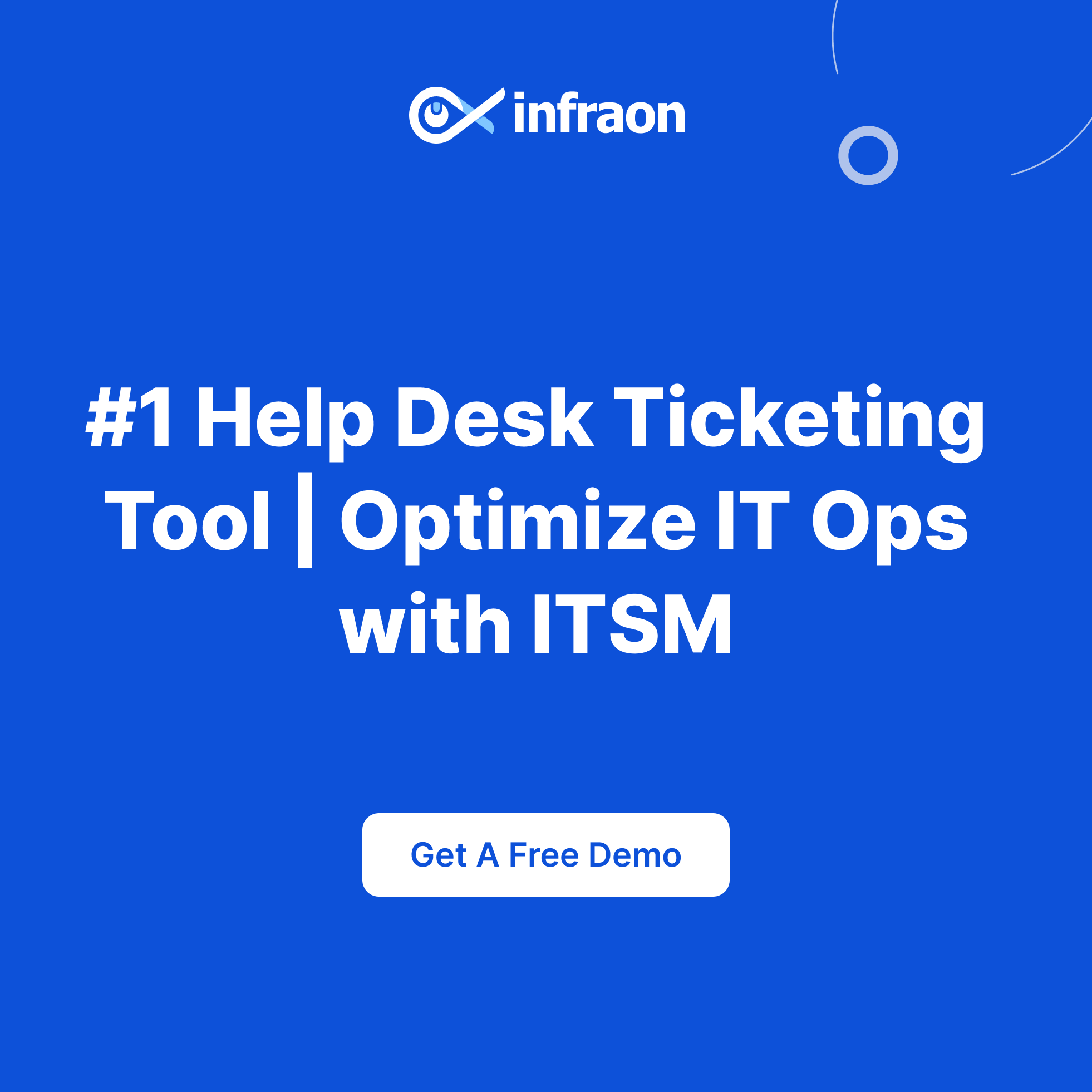 As an AI-powered tool, ChatGPT can facilitate communication between IT personnel and end-users with faster response times to common IT issues. It can provide 24/7 support and assistance outside traditional business hours, increasing user satisfaction and reducing frustration.
Furthermore, ChatGPT can offer valuable insights into areas needing improvement, helping make data-driven decisions.
By leveraging ChatGPT, we are confident that we can boost ITSM user productivity by 70%
Final Thoughts
ChatGPT's inclusion in ITSM offers numerous benefits, provided it is implemented thoughtfully and considers the needs of both IT/business teams and end-users. As we stand today, ChatGPT can (already) greatly boost the efficiency of IT support, whether incident management, problem management, change management, or service request management. Similar to any other emerging technology, there's no doubt that it will continue to evolve. But all things considered, ChatGPT is set to become an essential tool for ITSM professionals and data security needs to be taken care of by the applications which are consuming ChatGPT API.