Do you know the global asset management market size was valued at USD 373.69 billion in 2022 and is expected to exhibit a compound annual growth rate (CAGR) of 34.7% from 2023 to 2030? And also, do you know that 43% of SMBs still don't track assets, and 80% of staff waste time finding equipment?
---
So, where does your company fall in the spectrum of asset management? Whether you have a formal tracking system or not, keeping track of your assets is important, ensuring they are used effectively.
Furthermore, as your company grows and expands, you must bring in more mature processes to derive the most benefits from your IT tools.
But rapid expansion may create chaos if you're not keeping an eye on your IT assets. What happens if your company's laptop disappears? What if a company car needs immediate repairs? What happens if you end up losing your equipment warranties or client contracts?
When an enterprise looks to expand and seek investment, investors first evaluate the value of its assets. Hence, it is essential for firms to manage and preserve their assets effectively.

While it's not easy to have that level of control over your IT environment, a proper ITAM solution can help your organization to stay on top of your IT investments by making it easier to manage technology budgets, user data, analytics reports, and other relevant information about your company's IT assets.
In this pillar page, we'll dive deep into ITAM and its significance. Also, we'll discuss the types of asset management, the latest technologies and tools, and everything you need to set yourself up for success with IT asset management.
So get ready for an informative journey through the world of ITAM!
What is IT Asset Management?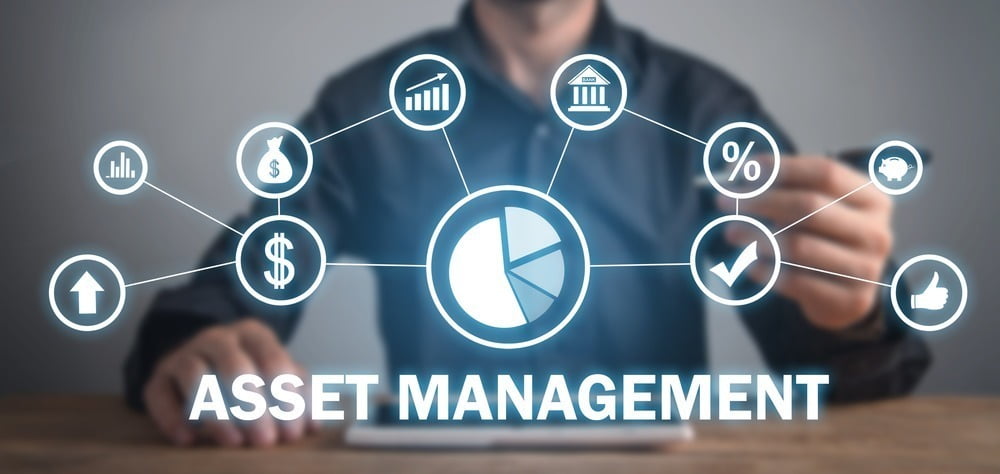 IT asset management refers to the process of identifying, tracking, and overseeing a company's technology assets (ITAM). It combines the ability to track and analyze financial, inventory, contractual, and risk management responsibilities to manage these assets' entire life cycle, including tactical and strategic decision-making.
---
Do you know the global asset management market size was valued at USD 373.69 billion in 2022 and is expected to exhibit a compound annual growth rate (CAGR) of 34.7% from 2023 to 2030? And also, do you know that 43% of SMBs still don't track assets, and 80% of staff waste time finding equipment?
---
With the help of IT asset management, you can record and monitor each IT asset's lifecycle from the point at which it is first used until it is retired, as well as any changes that occur in between. Without IT asset management, spreadsheets would need to be manually filled out whenever an event occurred, or a new user accessed the equipment. Moreover, analyzing incidents or performing root-cause analysis can be challenging, time-consuming, and overwhelming.
However, asset management software makes it simple by organizing all your hardware and software inventories, asset owners and assignments, and location information in one location. Also, IT asset management is an investment that provides substantial and provable returns for present and upcoming demands and goals.
Ready to optimize your ITAM process? Get Started
Why IT Asset Management Matters?
It isn't easy to track and monitor all of your hardware, software, virtual, and non-IT assets from a single location without a solid plan and an effective methodology. Therefore, implementing an IT asset management (ITAM) process is the right thing to do.
Whether you are a startup with fewer IT assets or an already grown organization with plenty of assets, you must manage and analyze your IT assets to determine whether it delivers returns.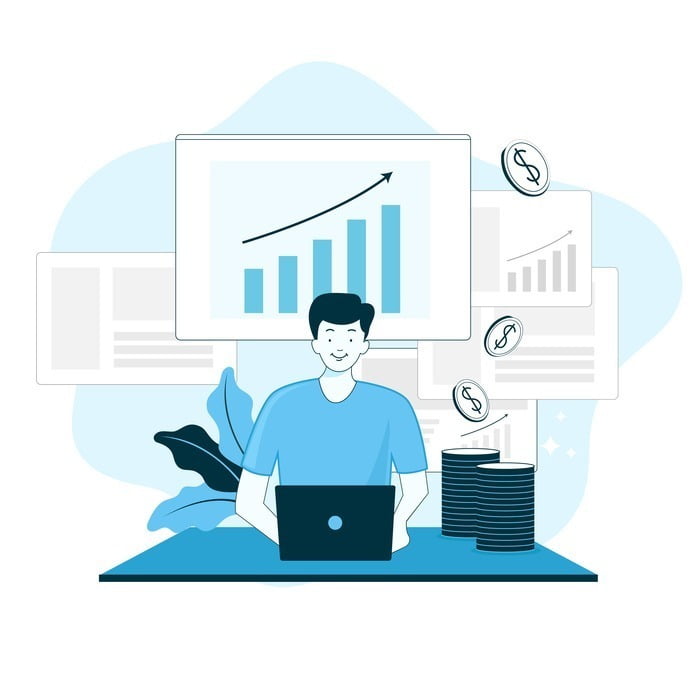 A successful ITAM process can aid you in lowering unnecessary maintenance expenditures, optimizing license usage, reducing unused assets, preparing for audits, enhancing the productivity of other ITIL processes, generating precise budgets, and more.
Through ITAM, you can understand and analyze each asset's life cycle. It controls your IT environment and keeps you organized while managing end-of-life assets to protect your data.
Furthermore, according to the Gartner survey, the right ITAM tool can help you gain up to 30% cost savings in the first year and 5% cost savings in subsequent years.
Investing time and effort to standardize asset management increases productivity and efficiency, upskills staff, and ensures that your business is prepared to provide a distinctive client experience that meets or exceeds expectations.
Also, standardized asset management aids in transforming your company's assets from a disorganized, segmented collection of operations into a successful, integrated part of business operations. Through this integration, complexity is reduced, and your team's execution of all objectives that enhance the customer experience is improved.
Significance of Best IT Asset Management Software
The significance of the best IT Asset Management (ITAM) software lies in its ability to help organizations effectively manage and optimize their IT assets throughout their lifecycle. Here are some key reasons why ITAM software is significant:
Asset tracking and inventory management: ITAM software enables organizations to maintain a comprehensive and up-to-date inventory of their IT assets, including hardware,  software, and network devices. It tracks asset details such as purchase dates, warranties, licenses, configurations, and locations, providing a centralized view of the entire IT infrastructure.
Cost savings and budget optimization: By providing accurate information about IT assets, including their utilization, maintenance requirements, and lifecycles, ITAM software allows organizations to optimize their IT spending. It helps identify underutilized or redundant assets, avoid unnecessary purchases, negotiate better vendor contracts, and plan for asset replacements and upgrades.
Compliance and license management: ITAM software assists organizations in managing software licenses and ensuring compliance with legal and contractual obligations. It helps track software deployments, licenses owned, license terms, and usage data to prevent non-compliance penalties and minimize the risk of audits.
Risk mitigation and security: ITAM software enhances security by ensuring that all IT assets are appropriately accounted for and regularly updated with the latest security patches. It enables organizations to identify vulnerabilities, assess risks, and implement necessary security measures to protect sensitive data and systems from potential breaches.
Efficient support and maintenance: With ITAM software, organizations can streamline support and maintenance processes. It helps schedule and track maintenance tasks, record service history, and automated ticketing systems, ensuring timely repairs, updates, and replacements. This improves system availability, reduces downtime, and enhances user productivity.
Asset lifecycle management: ITAM software facilitates effective management of the entire asset lifecycle, from procurement to retirement. It assists in planning and budgeting for asset replacements, optimizing asset usage, and ensuring proper disposal or recycling of retired assets in compliance with environmental regulations.
Decision-making and reporting: ITAM software provides real-time visibility and actionable insights into IT assets, enabling informed decision-making. It generates detailed reports and analytics on asset utilization, costs, compliance, and performance, empowering organizations to make data-driven decisions to optimize their IT operations and investments.
Overall, the best IT Asset Management software helps organizations streamline their IT operations, reduce costs, mitigate risks, and maximize the value of their IT assets. It provides:
A centralized and comprehensive view of the IT infrastructure.
Enabling efficient management.
Improved security.
Better decision-making.
Benefits of ITAM Software
Having an ITAM software in place provides you with the following benefits:
Avoid Penalties
ITAM software enables you to keep track of your contractual, legal, and regulatory obligations. This is useful if you routinely go through audits. ITAM also makes your audits more cost-efficient.
For instance, registering all of your software licenses will likely prevent you from overusing them. Assume your business is subject to two audits each year. Also, two staff need around one month to reply full-time. At an average yearly pay of $50,000, you may look at staff costs of well over $8,000.00. A well-developed ITAM process in place will reduce your audit costs and save your staff time.
Increase Asset Visibility
You know that a company comprises several assets- including physical and digital assets, IT assets such as computers and servers, software assets, facilities, or staff. Every asset has a specific function. As a business grows, the number of assets also increases. Thus, recording each in a spreadsheet might be challenging and time-consuming.
Asset management technologies provide the features required to guarantee that all assets are visible and discoverable. The utilization of asset-tracking features is particularly noteworthy. A central database, usually called an asset register, stores this data.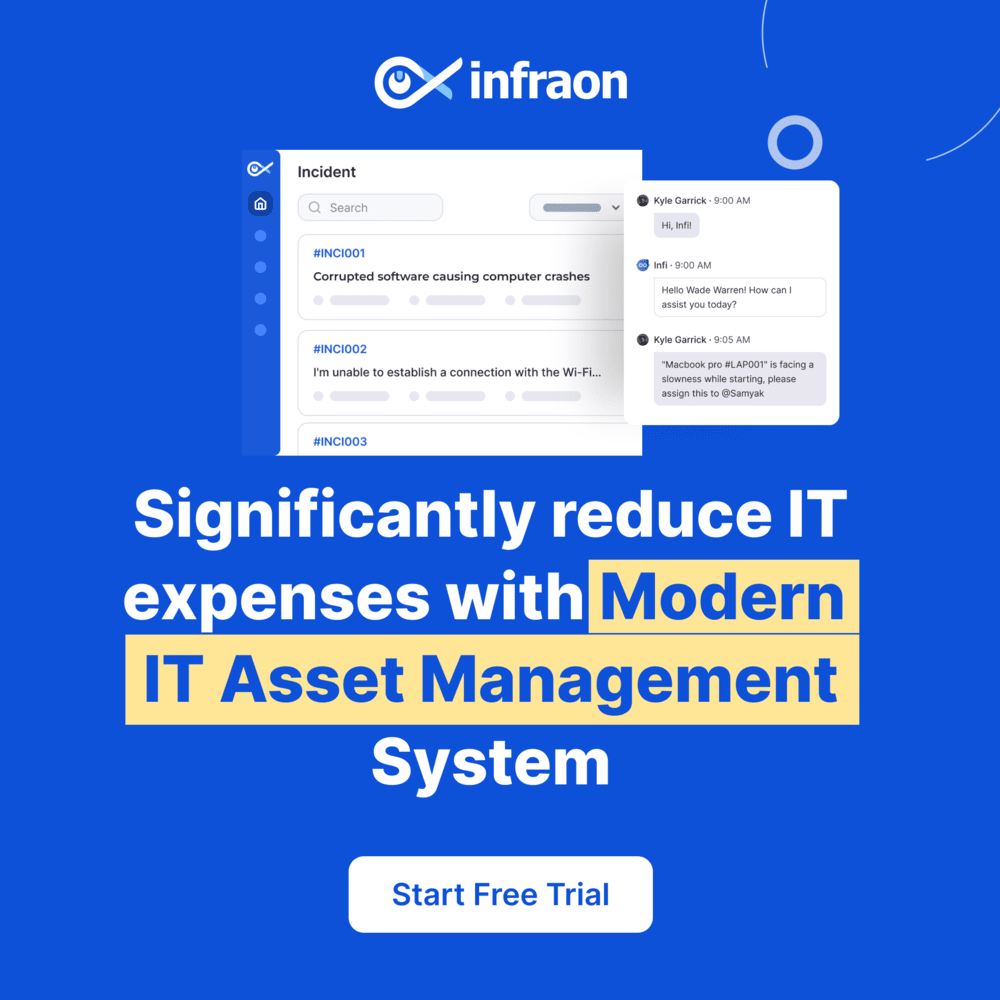 An asset register contains a wealth of information about each physical asset, including:
Purchasing cost
Date and place of purchase
Current scenario
How many units
Unique ID number
Enhance Efficiency While Reducing Costs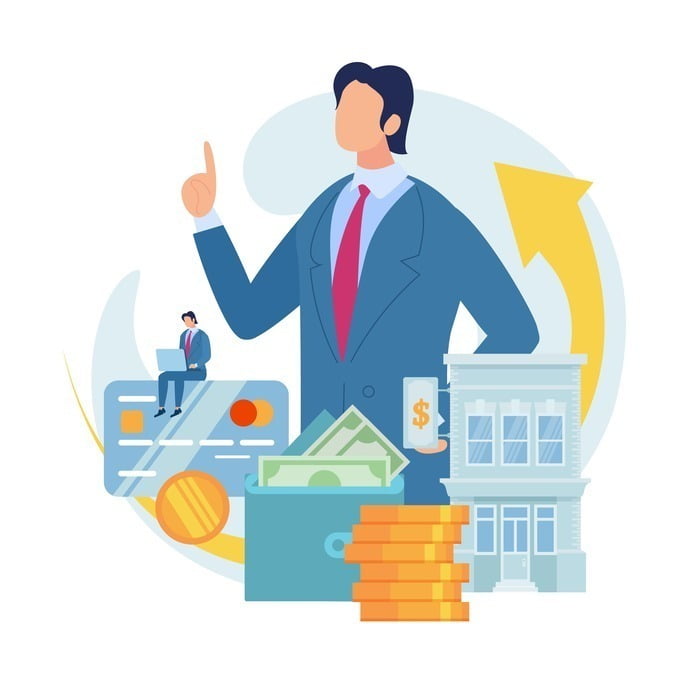 Do you know what software and hardware your staff uses? Or, more importantly: don't use it? Understanding where and how your software is being used is made more accessible by ITAM.
Preventing unnecessary purchases requires getting rid of assets you don't use and stockpiling surpluses. This lowers your carbon footprint while also saving money on maintenance, support, and energy costs.
Improve Asset Life Cycle Management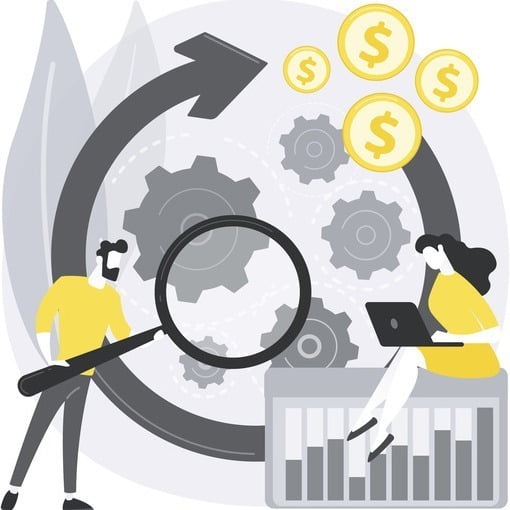 Asset management software has made it possible for businesses to understand the life cycle of any asset. A complete grasp of life cycle management is necessary to buy, use, maintain, and dispose of assets most efficiently.
Having a detailed understanding of asset performance data is another advantage.
Accelerate Maintenance Planning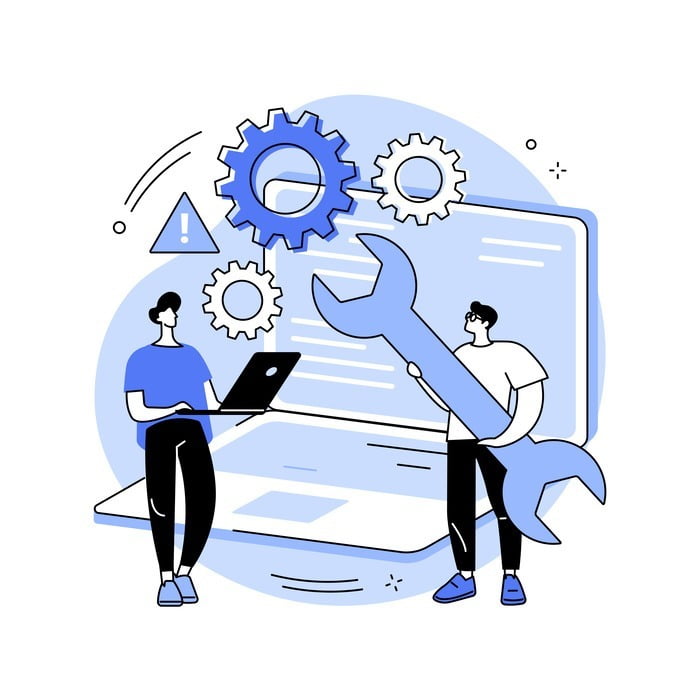 Maintenance must be a part of asset life cycle management. Any asset management system can help you create an efficient maintenance schedule. It ensures that assets are preserved in top condition for as long as possible.
Different engineers could favor reactive maintenance over preventive maintenance. Moreover, maintenance practices may alter. In either case, an effective maintenance strategy helps in the following:
Protecting essential machinery and equipment from being inactive.
Reducing the cost of quick repairs and problems.
Improving access to the equipment.
Extending the useful life of the item.
Ready to optimize your ITAM processes? Get started
Types of IT Asset Management
The primary types of IT asset management include the following:
Software Asset Management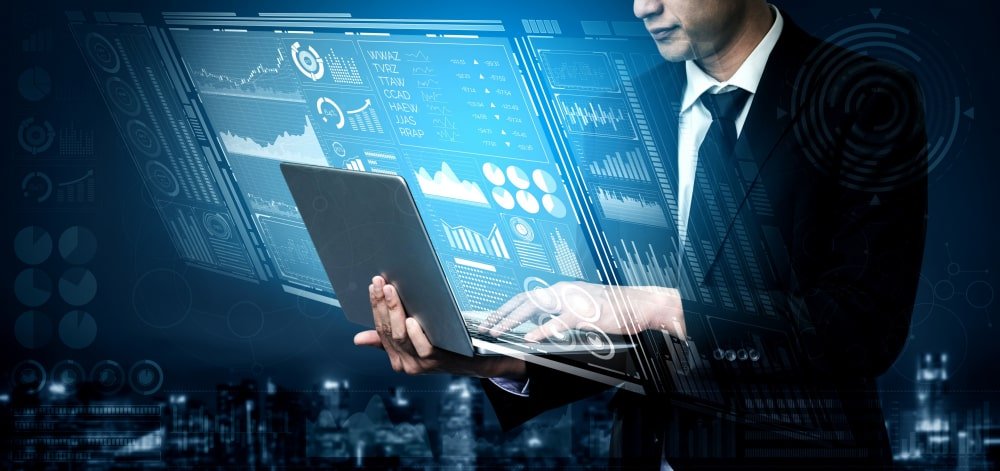 Software Asset Management (SAM) is a business strategy that includes the discovery of software, adherence to software license requirements, forecasting, and ensuring the best possible use of licenses purchased. It can increase your savings by actively managing and automating software license acquisition, utilization, and deployment. SAM allows you to keep track of your software so that you are aware of exactly what you have, where it is installed, and what you need. With SAM, you may limit spending on unneeded software, lower the risk and cost of software vendor audits, eliminate security issues from illegal software, and make the most use of already installed software.
Hardware Asset Management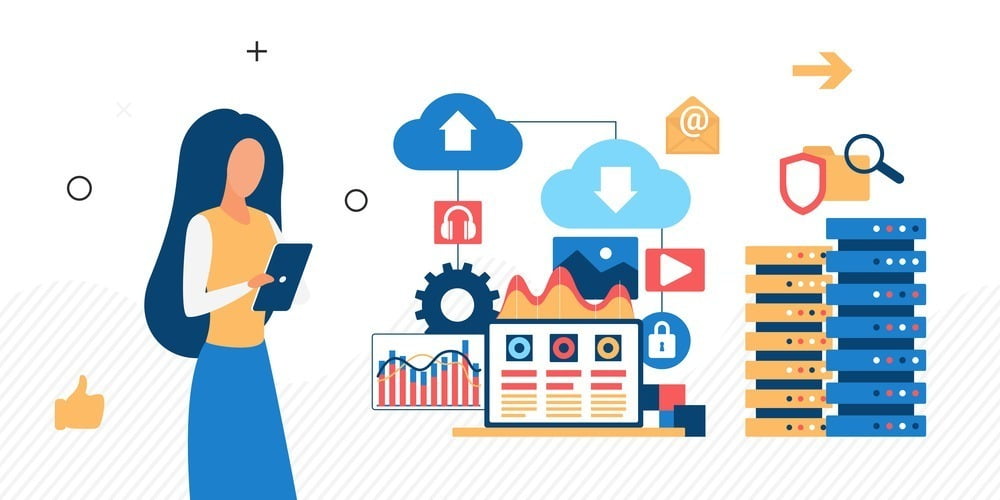 Hardware Asset Management (HAM) is the process of tracking and inventorying physical IT components throughout their lifetimes, including workstations, laptops, CDs, routers, and servers. By implementing the appropriate HAM procedures, you can significantly reduce the time required to order, install, maintain, and retire hardware assets. HAM incorporates asset identification, assigning ownership, routine maintenance, and location tracking for security and theft prevention. Using the HAM approach for ongoing maintenance and verification, you can track the most recent hardware inventory data.
Cloud Asset Management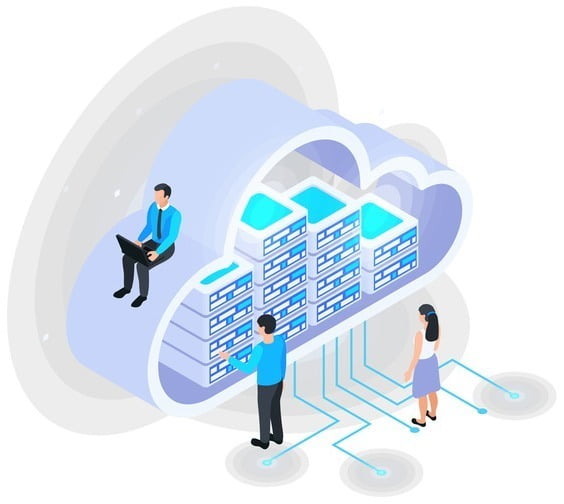 The term "Cloud Asset Management" (CAM) describes the process of monitoring and controlling the resources that are used to offer cloud services. A company can easily see and manage its digital assets in the cloud by implementing cloud asset management strategies. By making the most of an organization's asset cloud, users can quickly access corporate information when needed, providing a way to manage internal resources and keep data secure efficiently.
Digital Asset Management
The process of storing, organizing, safeguarding, and exchanging digital assets throughout a company is known as Digital Asset Management (DAM). This covers a wide range of information, such as images, videos, audio files, animations, and interactive advertisements. DAM software controls permissions and other security protocols while centrally storing digital assets. It also automates workflows and tasks, such as watermarking photos, and offers extensive search capabilities for finding media files.
Why is IT Asset Management Software Extremely Important?
ITAM is crucial for businesses today for several reasons, such as:
Cost savings: ITAM helps businesses save costs by tracking and managing their IT assets, optimizing usage, and avoiding unnecessary purchases. This allows businesses to allocate their resources better and reduce waste.
Compliance: ITAM helps businesses comply with licensing agreements, regulatory requirements, and security policies. Failure to comply can result in legal and financial penalties, reputation damage, and business loss.
Risk management: ITAM helps businesses manage the risks associated with their IT assets, such as security breaches, data loss, and system failures. Businesses can minimize their impact and prevent downtime by identifying and addressing potential risks.
Efficiency: ITAM helps businesses improve efficiency by streamlining processes, reducing downtime, and enhancing productivity. This allows businesses to focus on their core operations and achieve their goals more effectively.
Strategic planning: ITAM helps businesses make informed decisions about their IT investments and align their IT strategy with their overall business strategy. This enables businesses to stay competitive, adapt to changing market conditions, and achieve long-term goals.
Must-Have Features of IT Asset Management Software
While it's always a good idea to compile a list of the particular features you need before you begin examining software, the following are some of the unique features to look for when selecting asset management software for your company:
Asset Tracking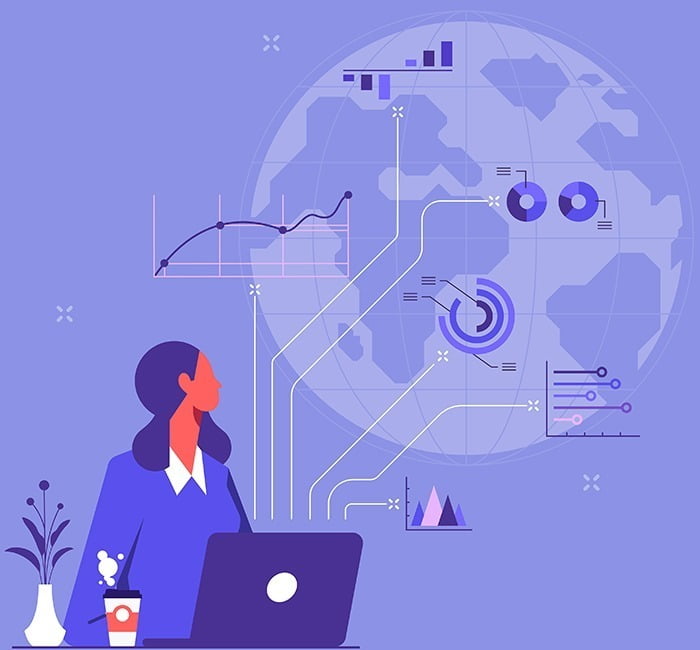 Asset monitoring is the most compelling feature an asset management solution can offer because it allows you to see the details of your assets in real time. The location, the state, preventative and corrective maintenance data, and other information could be included in these specifics.
Asset tracking can also be beneficial for planning upcoming maintenance and lengthening the asset's lifespan. Thus, ensure that your chosen ITAM solution has the most significant asset monitoring capabilities accessible.
IT Asset Lifecycle Management (ITALM)
As an asset manager, you must keep track of and manage your IT assets through acquisition, upkeep, depreciation, and disposal. If organizations have knowledge of all assets and their return, they will be better equipped to decide which assets require investment and how to utilize them. As a result, resources are used more wisely, and overall outcomes are improved.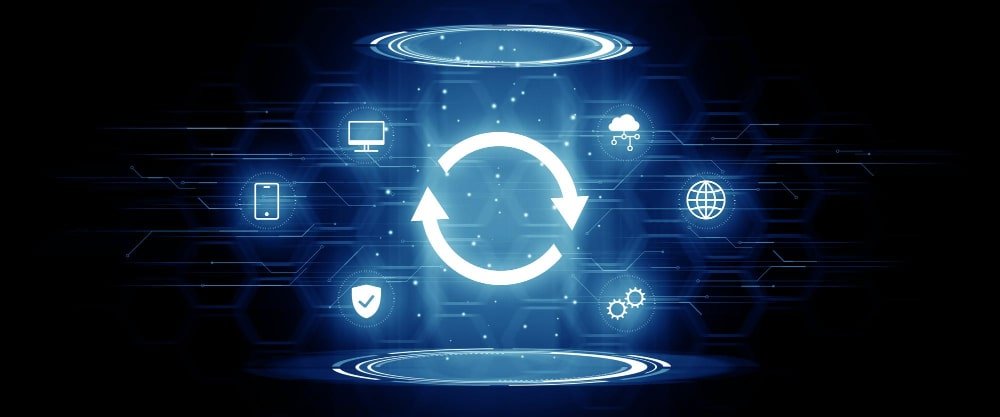 With ITALM, you can establish central, automated governance processes to reduce risks and improve service delivery. Making informed judgments is also made possible by forecasting IT costs with complete visibility into purchases, contracts, and SaaS spending.
Software License Management
Having a robust software license management capability is one of the best ways for any size firm to minimize the costs of underutilized software and financially crippling legal fines. As a result, reducing compliance risks can be accomplished by using an ITAM platform that can track your software assets in real-time. It enables you to keep track of information regarding software licenses, such as contract expiration dates, renewal dates, growth in users, and the overall cost trend for various software products and providers. With software license management, you can: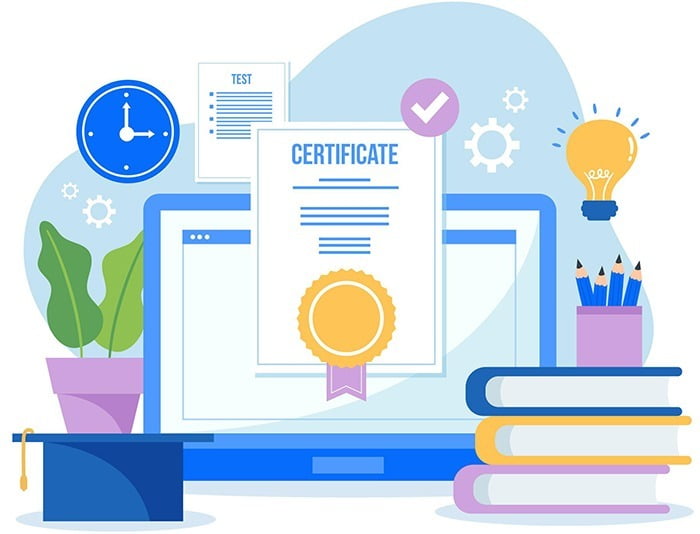 Keep track of all the under-licensed, over-licensed, and compliant software and maintain software licensing compliance.
Deliver notifications when an unauthorized software installation is found to monitor software compliance continuously.
Consider sending mass emails and informing all users who are running forbidden software before you start the removal procedure.
Maintaining current software information will help you expedite the software audit process.
IT Asset Discovery
By using IT asset discovery capabilities, you can ensure that all of your assets are identified and that you have complete visibility over your IT networks and systems. Asset discovery simplifies complex cyber security procedures by spotting security hazards like outdated software, deactivated firewalls, or unprotected networks.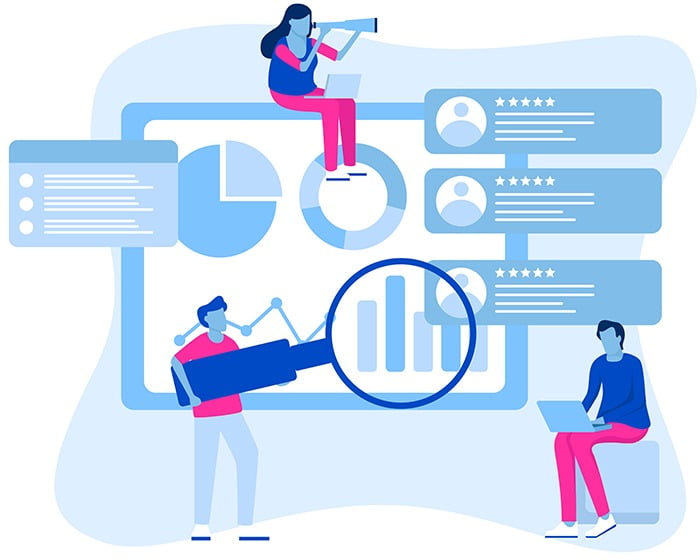 An effective IT asset discovery tool should allow agent and agentless asset management. Also, it will increase the visibility of the hardware resources and virtual machines on your network. Be cautious about making sure your chosen platform supports the hardware you are already using because most software distributors have connections with particular hardware vendors.
IT Asset Inventory Management
If you work for a firm that employs dozens or hundreds of employees, you probably have many IT assets on your network. Inventorying them can take your employees' days, which is time that would be better spent on other productive tasks.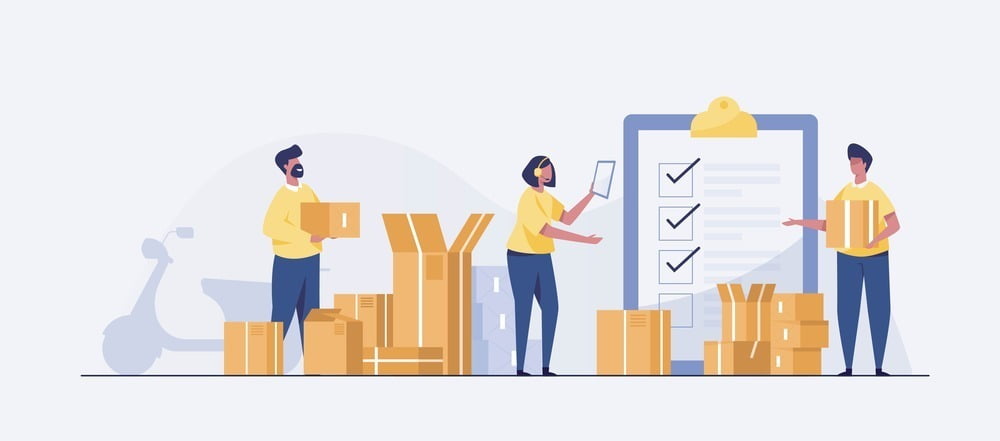 The best way to inventory IT assets is to automate the procedure. Your IT asset inventory will always be up to date if you use the right ITAM software, which will grant you access to the tools you need to organize regular network scans.
Asset Check-in and Check-out
Keeping track of numerous assets distributed across several locations can be time- and labor-intensive. For instance, you'll need to be aware of both the locations and users of the hundreds of computers in your company.
Asset check-in and checkout procedures will be used to track asset availability and recent users. Asset management's capability is quite helpful for monitoring asset locations as they move from department to department or from site to site.
In-Depth Reporting
Robust reporting options, along with the ability to see pre-built reports and configure custom reporting, are one of the most advantageous modules of asset management software. Also, it offers comprehensive information on your IT assets, including usage, upkeep, purchase, and disposal.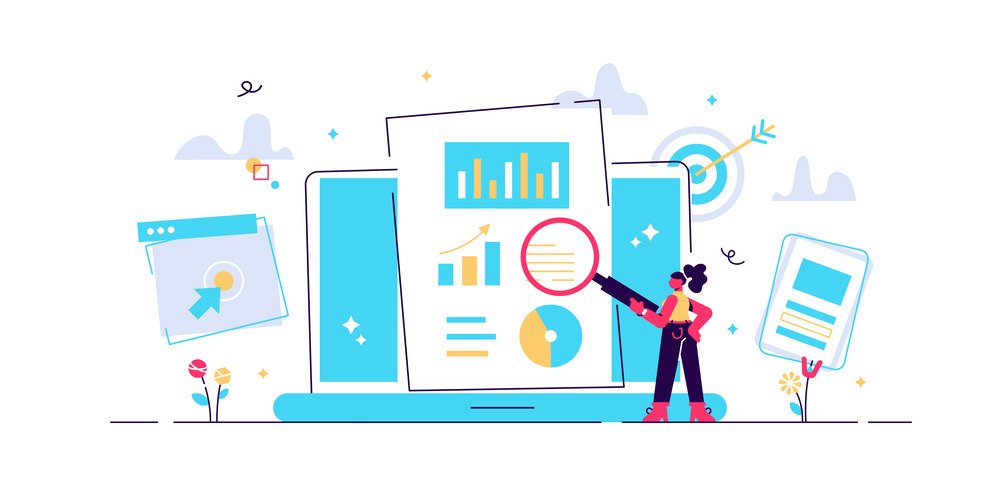 A detailed report could include details on the location of the assets, the stock levels, the purchase price, the maintenance data, etc. They can assist you with asset tracking, asset management, and asset creation. You can design customized reports for your inventory tracking needs using some software solutions.
In-Built Security
The software application you choose for asset management must be secure. It should also feature role-based access controls so that you can limit access to specific users. Not all team members require full access in order to edit your asset data.
For instance, it might be necessary to grant your administrative assistant access to the locations of assets only, not to perform any modifications. You might give that person a "viewing" license instead of editing authority to protect your records.
Work Order Tracking
In order to keep your business organized, work order tracking is crucial. Unfortunately, since the majority of firms need to adhere to this strategy, their business suffers. Using asset management software, you can effectively handle work orders.
Asset tracking software with a work order management module enables firms to manage work orders from a central web-based solution and obtain visibility into assets and resources. Also, it allows staff members to easily keep track of the progress of such operations and manage equipment maintenance within a company.
Cloud-Based and Mobile Accessible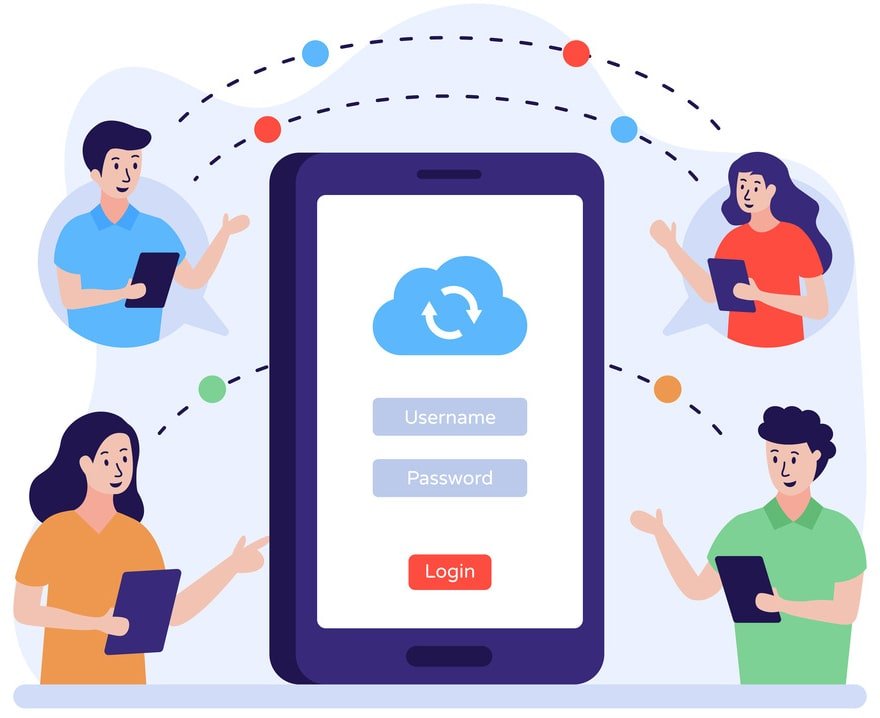 The best asset monitoring software is portable and easy to use on the go. With local software or a pen-and-paper maintenance system, your technicians need to be more extensive in how they can move. However, with cloud-based data storage and mobile access, they are not. With the help of these tools, your personnel may access crucial information from anywhere inside the building.
Mobile access and cloud-based data both contribute to an increase in wrench time or time spent working outside of an office. Technicians don't need to return to a central office after every job to fill out a work order because they can complete them on the move. Technicians are able to achieve more work orders because they spend less time on administrative and organizational responsibilities and more time working in the field.
Ready to optimize your ITAM processes? Get Started
List of Top ITAM Tools
Businesses no longer need to keep manual asset management registers. Currently, several asset management solutions are available, making it easier and faster for firms to maintain track of their assets. Let's look at a few of the IT asset management tools you can employ to manage your IT assets:
ServiceNow Asset Management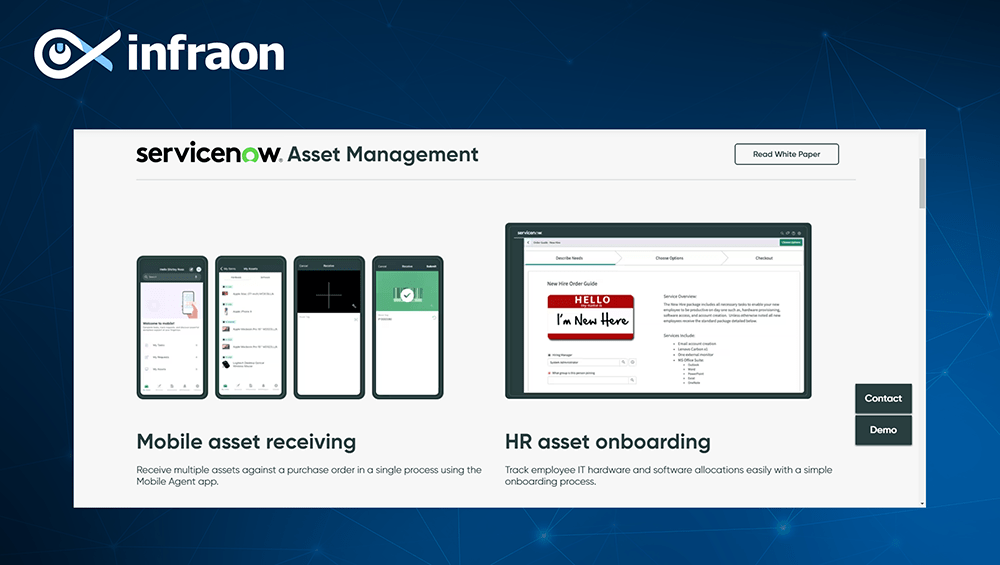 ServiceNow Asset Management provides core asset management capabilities to manage your infrastructure, operations, and field services. It can track the financial, contractual, and inventory details of hardware devices and non-IT assets throughout their lifecycle. It is a robust tool that can help enterprises reduce software complexities, improve compliance, cut costs, and simplify the process for operational efficiency. Overall, it will help to optimize software assets to realize a higher ROI. With ServiceNow ITAM, you can:
Gain visibility
Optimize the cost of your assets
Reduce compliance risks
Automate workflows
SolarWinds Web Help Desk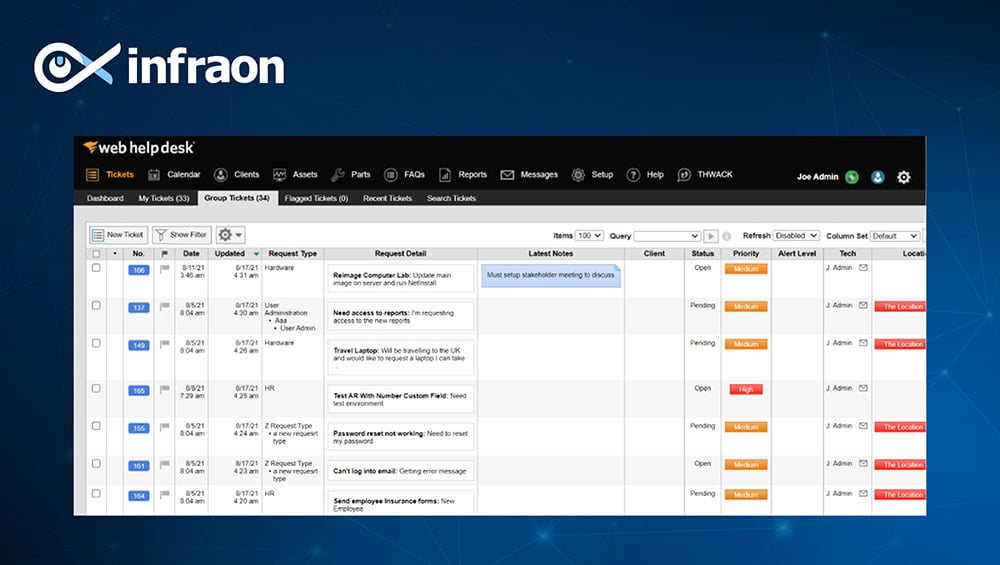 With SolarWinds Online Help Desk, you can track assets from initial request to approval to final purchase and inventory entry. Its ability to interface with remote control software enables IT specialists to immediately start a remote session on any of the computers mentioned in their asset inventory. With just one click, you can begin a screen-sharing session with the remote desktop, allowing you to:
Automatically locate IT assets and keep track of their statuses
Keep an up-to-date IT inventory and schedule IT asset reporting
Improve IT inventory planning and purchase estimates
Track the history of asset issues by integrating old asset inventory into the help desk asset repository
Infraon Assets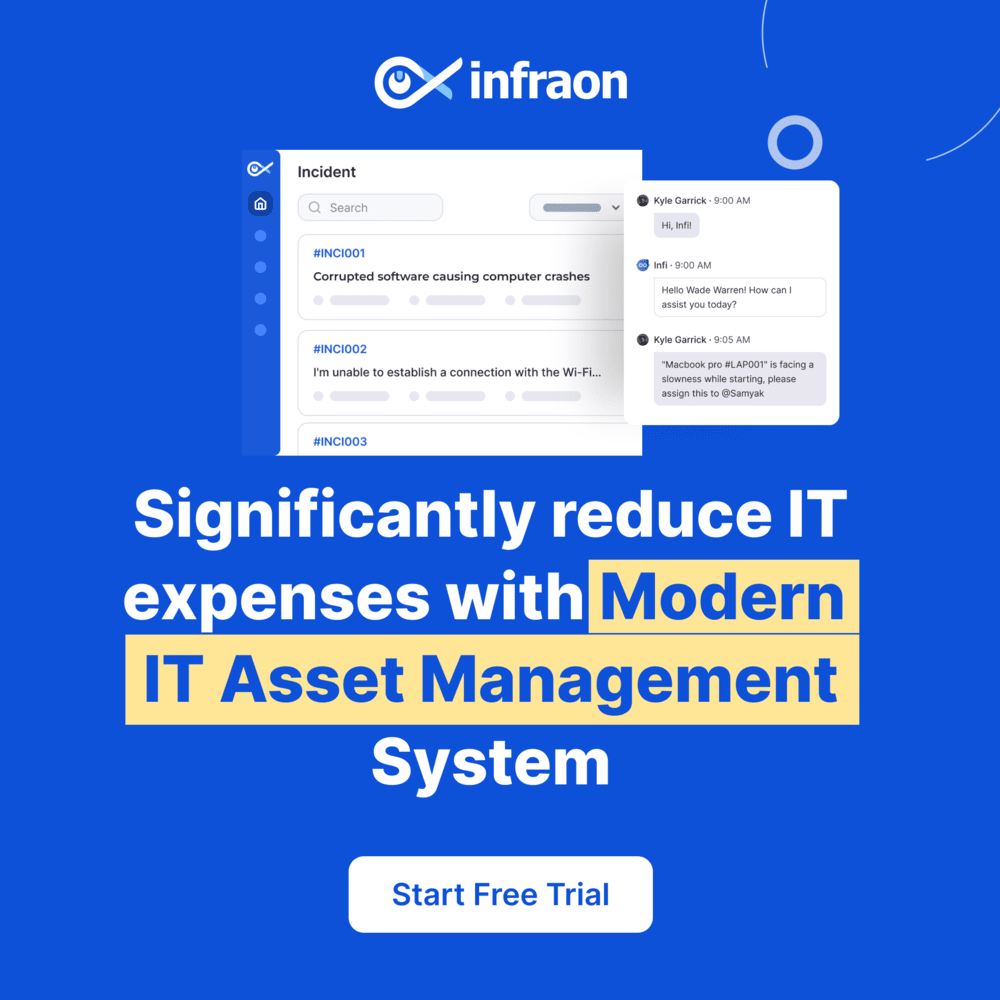 Infraon Assets software helps businesses keep track of their physical assets in real-time and manage their asset lifecycle. The software includes features for tracking asset location, condition, and history. It consists of a barcode and QR code scanners that are used to track the movement of the assets.
The software also includes features for managing asset maintenance and repairs enabling alerts to notify you when an asset is moved or used and to track asset history. With Infraon Assets, you can gain:
Increased Visibility Of Assets
Improved Customer Service
Improved Asset Management
Reduced Operational Costs
Enhanced Security
Improved Decision-Making
Asset Panda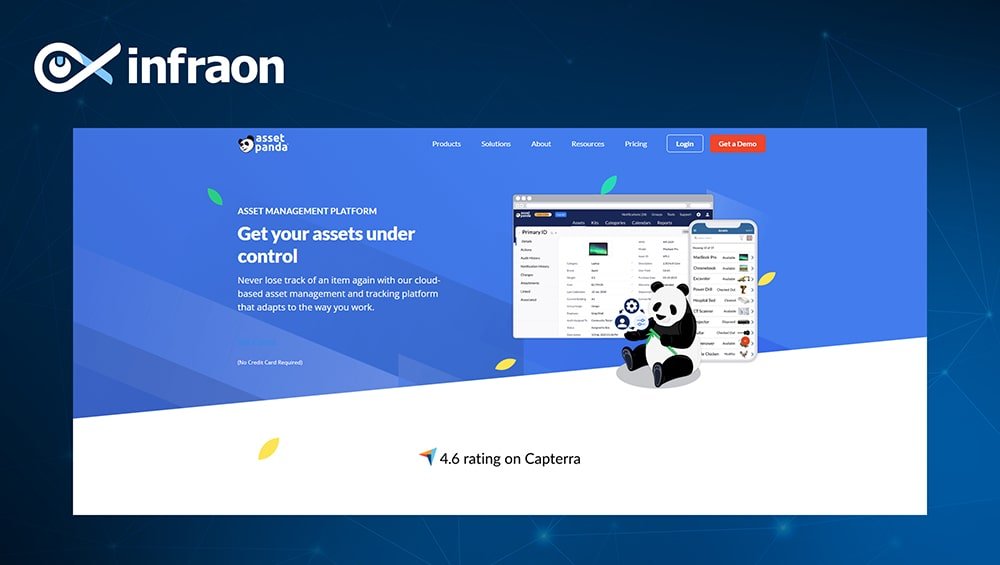 Asset Panda, a powerful cloud-based asset relationship management platform, can manage and keep track of the interdependencies between your devices. Whether you're managing computers, contracts, or building supplies, this scalable software adapts to your unique naming conventions, workflows, and use cases – not the other way around. The asset inventory solution from Asset Panda has an integrated barcode scanner, automatic ticketing, reporting, and alarm systems to help you quickly fill orders, identify shortages, and clear bottlenecks. With Asset Panda, you can:
Quickly plan an audit to determine the status and location of all your assets.
Keep your software licenses up to date and compliant.
Keep track of your assets from the planning and acquisition phase to disposal.
Access asset records right away with a text search or barcode scan.
Asset Infinity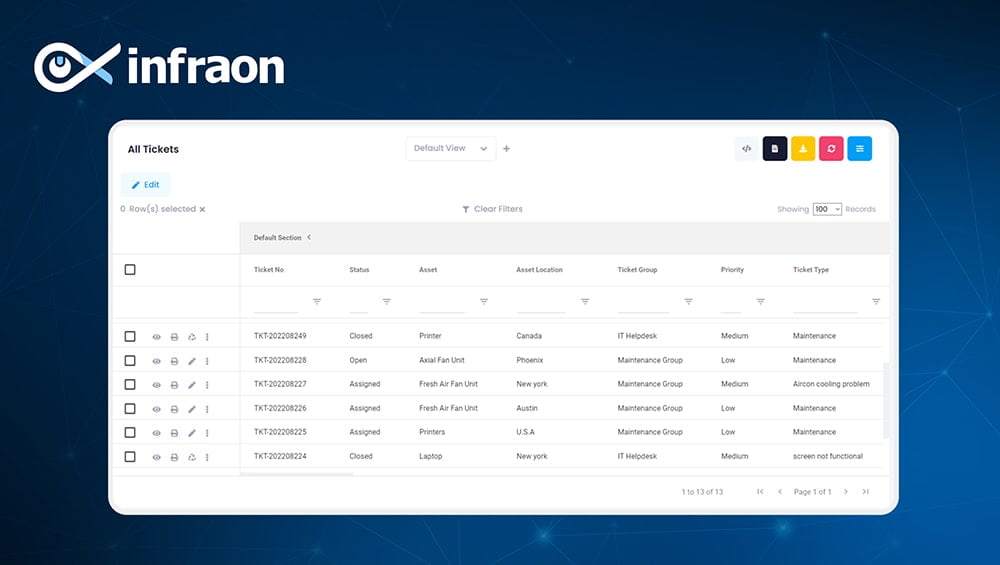 Asset Infinity is a cloud-based platform for managing and tracking all types of assets. It provides a solution for managing significant assets by replacing manual recording on paper and spreadsheets. Instead of using spreadsheet programs like Microsoft Excel or Google Docs, you can keep track of all asset lists, from acquisition to disposal, with Asset Infinity's asset management software. The software allows for asset metrics, state changes, asset allocation, and asset maintenance management. Asset Infinity makes it possible to automate the flow of maintenance tasks, assigning them to a particular person and notifying the necessary stakeholders with generated messages. Asset Infinity facilitates you with:
Asset Tracking
Inventory Management
Preventive Maintenance
Complaints/Ticketing/Breakdown Maintenance
Incident Management
Resource Allocation Management
Depreciation Management
Asset Sonar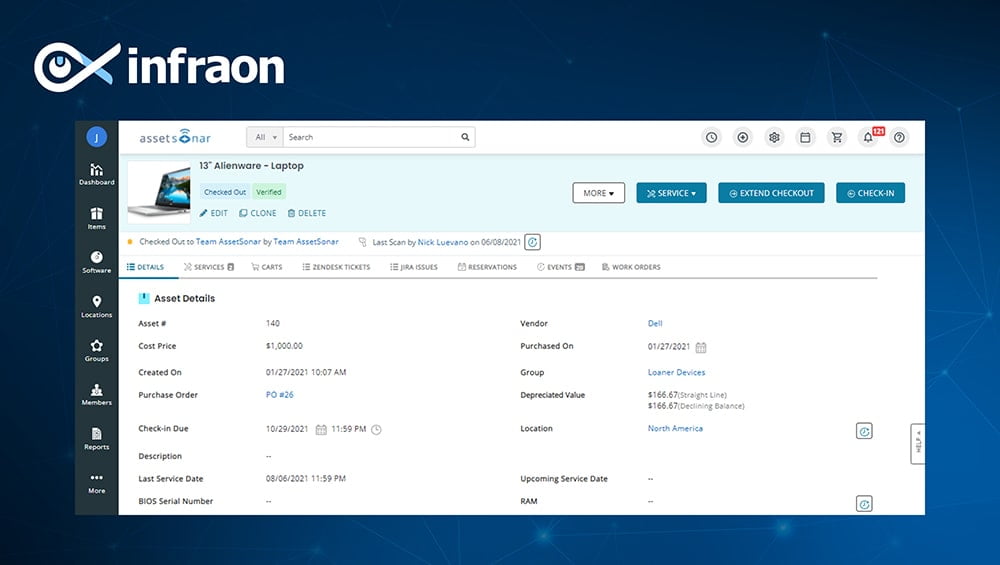 AssetSonar helps businesses of all sizes and offers tools for organizing, tracking, and reporting on technology hardware and software assets across locations and departments. This cloud-based solution allows companies to track their assets throughout the entire lifecycle, from procurement to retirement, and all from one central system. It gives you real-time status of your hardware's lifecycle, checkout, and service needs. It can also integrate with leading service desks like Zendesk and Jira for seamless issue resolution. Asset Sonar offers you with:
Inventory Management
User Management
Service and Warranty Management
Reporting and Alerts
Barcode Scanning
RFID Tagging
EzofficeInventory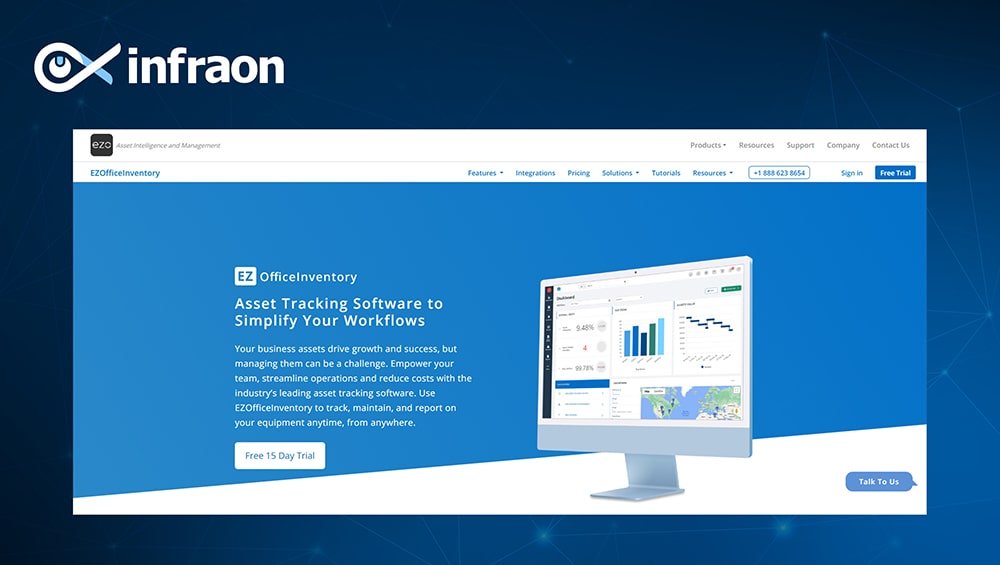 EZOfficeInventory is a leading cloud-based equipment tracking software that enables organizations to track, maintain, and report on their assets from anywhere, anytime. It provides instant access to asset information while saving the time and effort spent manually locating items. It enables team collaboration around asset reservations, checkouts, and audits. It also allows you to create POs, schedule services, and manage vendors effortlessly. With EzofficeInventory, you can:
Get the most out of your assets with complete lifecycle management.
Manage assets across multiple job sites, warehouses, and office locations.
Make your job easier by integrating seamlessly with business applications.
Improve uptime with service management.
ManageEngine AssetExplorer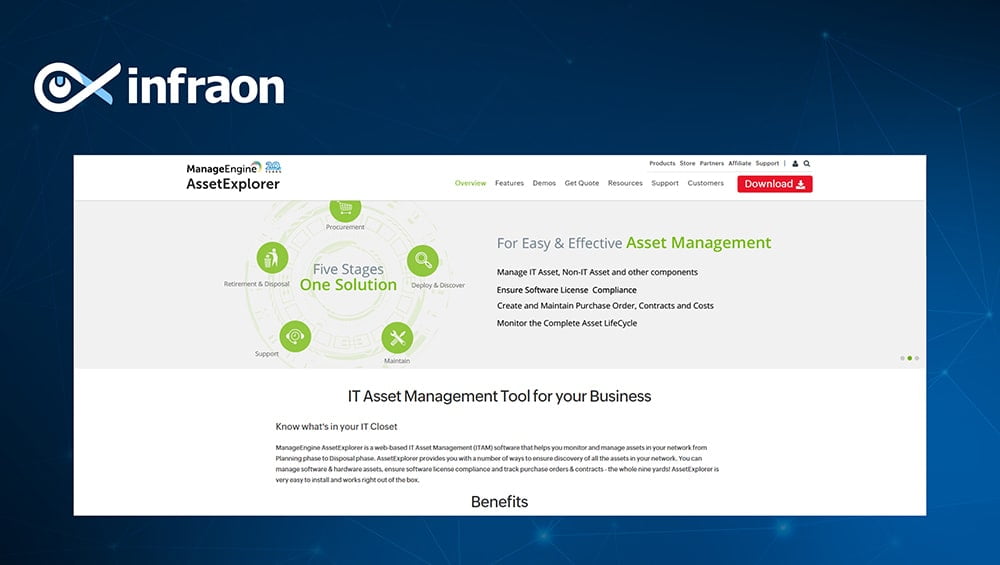 ManageEngine AssetExplorer is a web-based ITAM application that enables you to monitor and control the assets in your network from the planning stage through the disposal stage. With the different approaches provided by AssetExplorer, you can be confident that all of the assets in your network are identified. It can monitor hardware and software assets, ensure that software licenses are maintained, and keep track of contracts and purchase orders. With ManageEngine AssetExplorer, you can:
Find all your network's Windows, Linux, and macOS assets using the universal agent for asset discovery.
Make appropriate decisions about the hardware and software you buy over the entire IT life cycle.
Pay attention to purchase orders and contracts.
Learn how much an asset costs in total.
Ivanti IT Asset Management Suite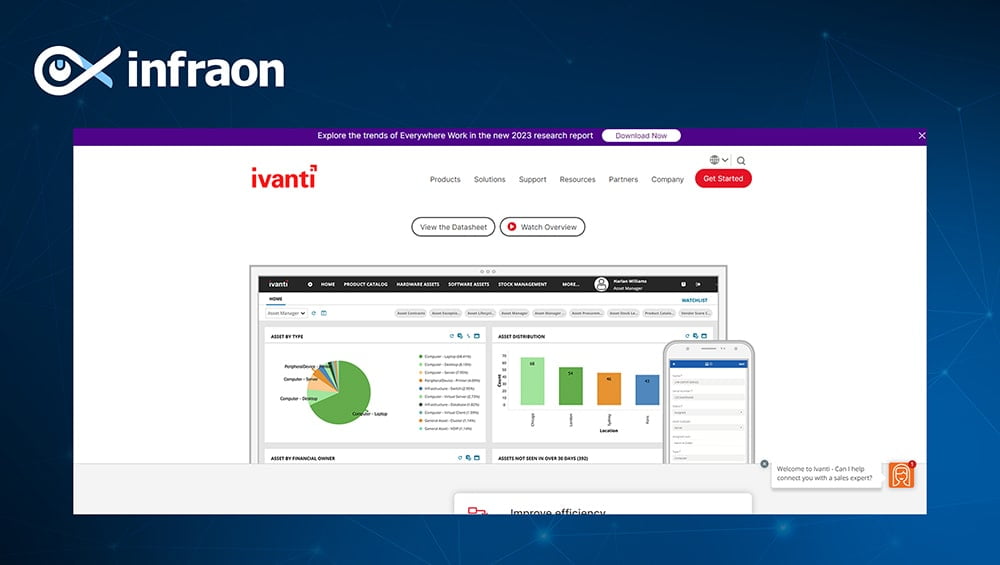 Ivanti ITAM eliminates the chaos and complexity of using several solutions for tracking assets by employing a centralized asset repository. Among the several discovery sources that can input data into the solution are Ivanti Neurons for Discovery, Ivanti Endpoint Manager, and many other practical tools. It can manage assets consistently across all phases, including requests, purchase orders, receipts, deployments, and disposals. It makes it possible to assign asset data, including identification, lifecycle status, stock, location, and warranty information. Using Ivanti ITAM, you can:
Asset visibility functionality
Automated user workflows
Built-in dashboards
Report generation tools
Integrate with multiple IT solutions
SysAid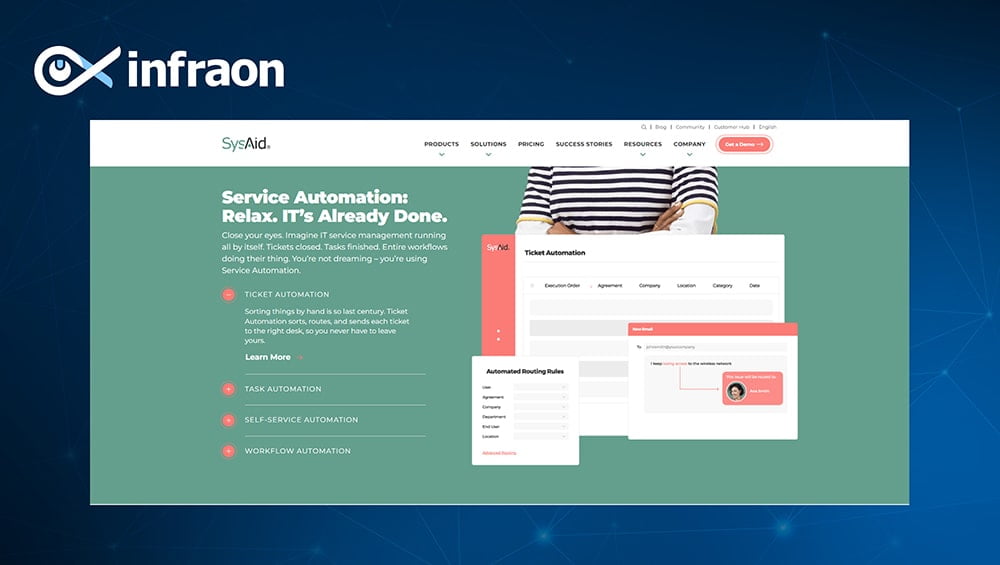 SysAid's built-in asset management solution lets you inspect, secure, and manage your assets from your service desk. It enables you to identify the assets in your network and get a complete overview of their software and hardware components. It can monitor your IT network, servers, mobile devices, system operations, SNMP traps, and more. It immediately gives you access to all asset information within your tickets, facilitating quicker problem resolution. With SysAid, you can:
Improve supplier and contract management
Reduce IT spend
Improve compliance
Improve service desk operations
Eliminate the complexity of managing incidents and requests
BMC Remedy Asset Management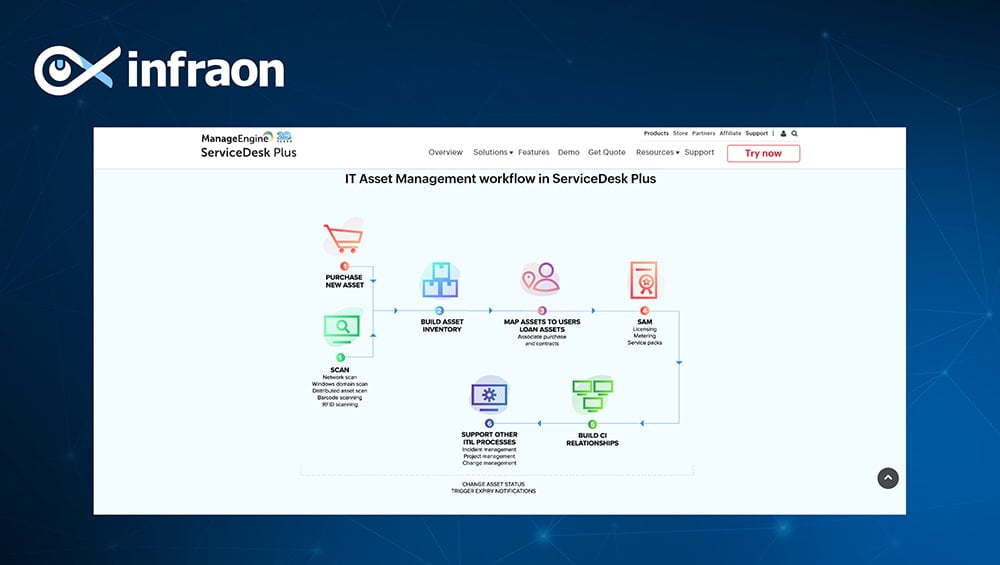 BMC Remedy Asset Management provides complete lifecycle management of your IT assets, from procurement to end-of-life, giving full visibility into ownership, deployment, state, context, and cost of ownership and operation. It combines financial, contractual, and IT data to provide complete visibility over your assets. Its native integration with IT infrastructure library workflows empowers you with more proactive control and greater visibility into your IT assets throughout their operational lifecycles. With BMC Remedy Asset Management solution, you can:
Track depreciation over time
Proactively identify contract infringements and other purchasing opportunities
Know where your assets are located, who's using them, and how many are there
Make informed decisions about all IT changes
InvGate Assets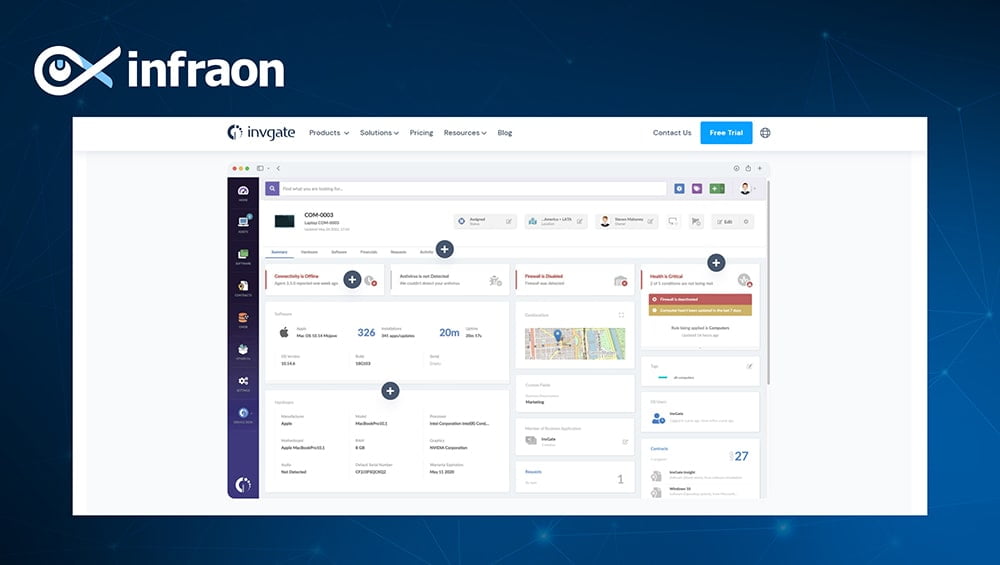 With the aid of InvGate Assets, you can learn more about how your investments are being used and how they might be enhanced. It can provide accurate and comprehensive data on IT, OT, and IoT assets to manage your estate of IT assets and the associated costs and risks. InvGate eliminates the requirement to access numerous data silos in order to develop and update its configuration management database by locating and centralizing all the information you require about your physical, virtual, and cloud assets. With InvGate Assets, you can:
Track and manage assets
Optimize license usage
Make secure connections
Map your IT infrastructure
Make your IT asset management easy
Gain control over budgets
Monitor IT security compliance
AssetWorks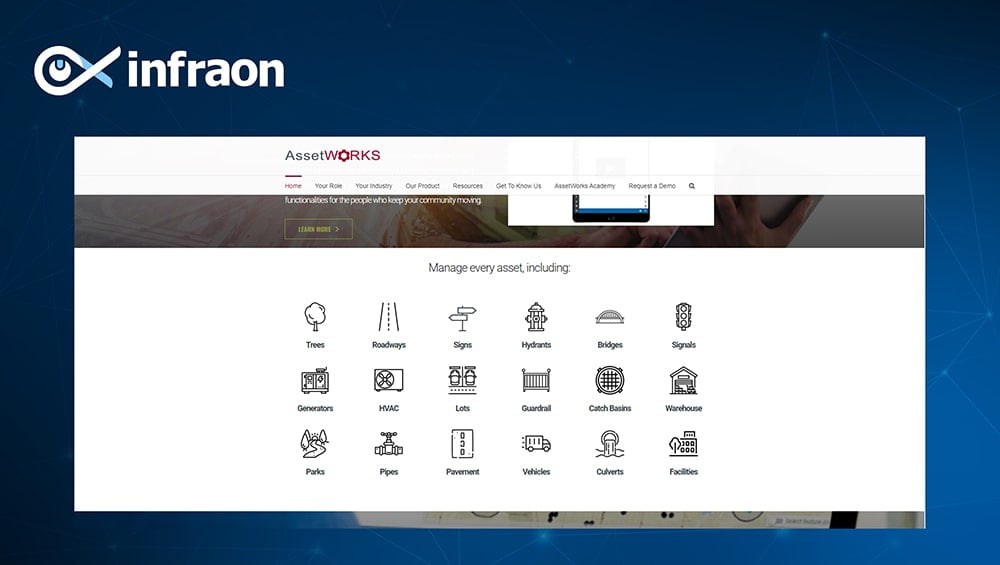 AssetWorks provides a central location for gathering and storing data about the company's fixed assets, which users can access in real time. It records details about transfers, maintenance, tracking repairs, and more, as well as the location of assets. Also, it enables businesses to perform reports like a standard asset, depreciation, and GASB. Moreover, it facilitates importing or exporting data for various metrics and the generation of user-defined reports. With audit trails, approval procedures, and data security, this solution helps maintain data integrity. AssetWorks facilitates you with:
Activity Tracking
Asset Lifecycle Management
Audit Management
Barcode Recognition
Compliance Management
Cost Tracking
Microsoft Asset Management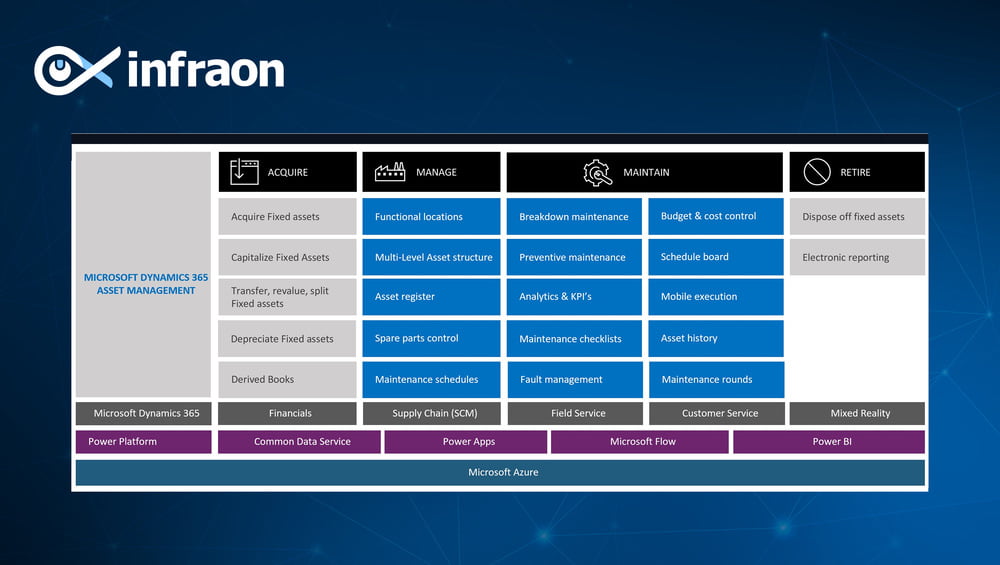 Microsoft Asset Management provides the proven procedures and tools you require to assist your clients in managing, safeguarding, and maximizing their IT assets—and developing their businesses. It can reduce expenses, risks, and complexity while integrating with a mobile app to control the procedure. Microsoft Asset Management facilitates you with:
Document Management
Knowledge Base
Alerts/Escalation
Incident Management
Reporting
Asset Sharing
Filtered Search
Spine Assets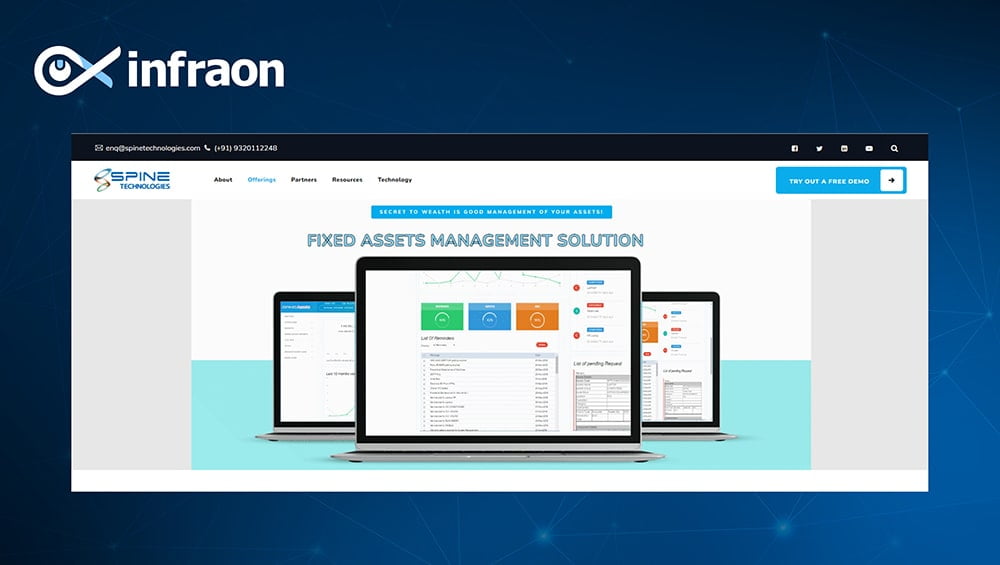 Spine Assets software helps the organization track their assets, be it property, plants, or other assets, and the transaction regarding those assets, asset accounting, and sourcing of information from different records and databases. The spine Assets module contains automation features that consider various core accounting functions. This software makes accounting functions easy; also, you can automatically apply different depreciation methods for asset categories. It can be able to monitor and track the fixed assets of your company and also get the details on the asset like its condition, insurance aspects, and maintenance. With Spine Assets, you can:
Get Information on asset procurement, purchase records
Fetch details related to assets scrappage, profit/loss calculation
Track raw material and inventory levels
Improve the asset acquisition process
Get complete solutions for regulatory compliance
Freshservice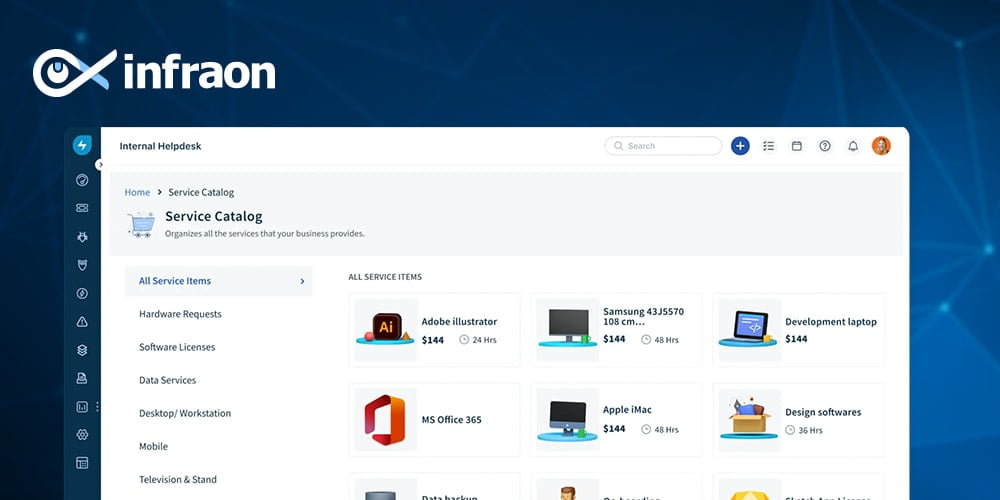 Freshservice is an ITSM and ITAM software that provides asset discovery and inventory, software and hardware tracking, and license management capabilities. Its cloud-based platform is easy to use and offers real-time visibility into asset usage and costs. Freshservice also offers automation features, including automated asset discovery and tracking, to help organizations reduce manual effort and improve efficiency. It also offers customizable workflows and a mobile app for on-the-go asset management. Freshservice enables:
Streamlined ITSM and ITAM processes.
Automated asset discovery and tracking.
Resource allocation and usage optimization.
Software license compliance assurance.
Real-time insights access for informed decision-making.
Snipe-IT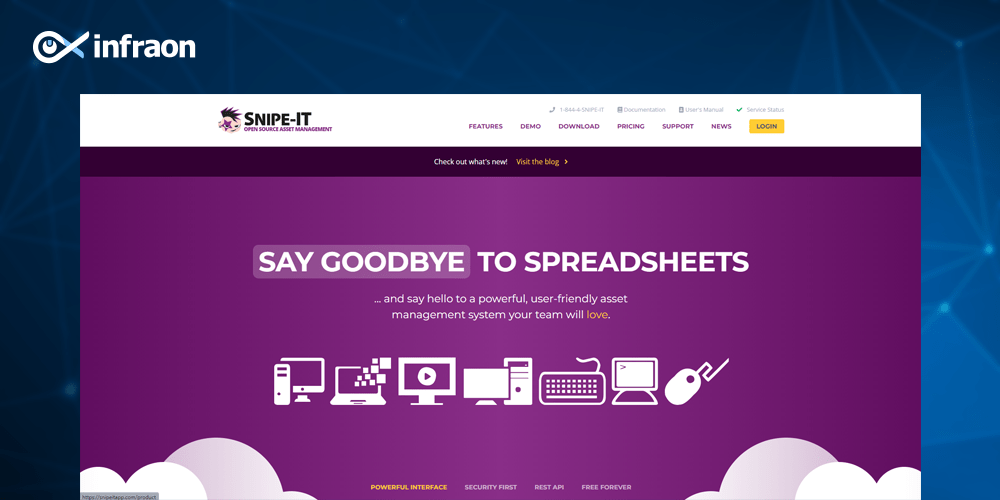 Snipe-IT is an open-source ITAM software that provides asset tracking, inventory management, and reporting capabilities. It offers automated asset discovery, hardware and software tracking, and depreciation management, making it easy for organizations to manage their assets and track their value over time. Snipe-IT's user-friendly interface and customizable dashboards make it easy for IT teams to gain real-time insights into asset usage and costs. Using Snipe-IT, you can:
Seamlessly track and manage IT assets.
Automate the discovery and monitoring of assets.
Efficiently handle both hardware and software assets.
Manage asset depreciation for financial insight.
Access real-time insights into usage and costs.
Tailor workflows and dashboards to your needs.
Make data-driven decisions confidently.
IBM Maximo Asset Management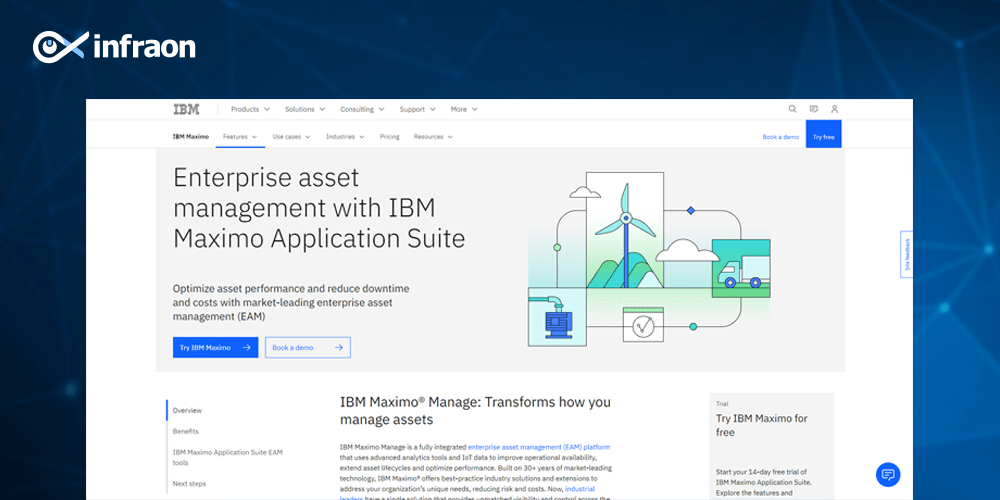 IBM Maximo Asset Management is a comprehensive ITAM software that offers asset discovery and inventory, hardware and software tracking, and license management capabilities. Its advanced analytics and reporting features enable organizations to gain deeper insights into asset utilization and costs. At the same time, its integration with other IBM solutions, such as IBM Watson, provides a more powerful and holistic IT management experience. IBM Maximo Asset Management also offers mobile access and customizable dashboards for on-the-go asset management. IBM Maximo Asset Management offers the following advantages:
A comprehensive IT Asset Management (ITAM) solution.
Capabilities for asset discovery and inventory.
Features for tracking hardware and software.
Functionalities for license management.
Advanced analytics and reporting for insights.
Seamless integration with IBM solutions, including Watson.
Mobile access for efficient on-the-go management.
Device42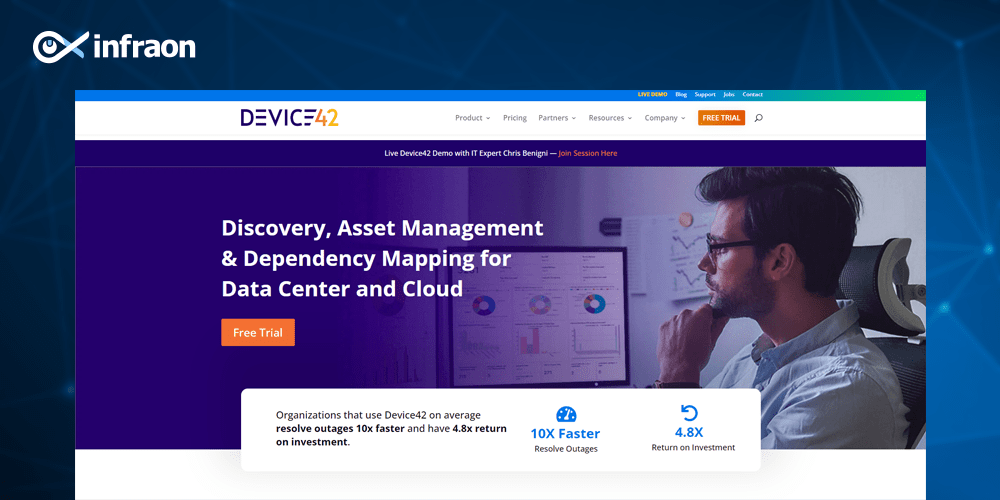 Device42 is a cloud-based ITAM software that provides a complete view of IT infrastructure, including hardware and software assets, network components, and applications. It offers automated discovery and inventory, real-time asset tracking, and configuration management capabilities. In addition, Device42's customizable dashboards and reports provide insights into asset usage, costs, and dependencies. The software also offers integration with other IT management tools and services, such as ITSM and CMDB, for more comprehensive asset management. With Device42 at your disposal, you can:
Efficiently manage costs
Centrally organize asset data.
Streamline collaboration processes.
Seamlessly scale your operations.
Implement a comprehensive approach to IT management.
Make informed decisions based on data insights.
BMC Helix Discovery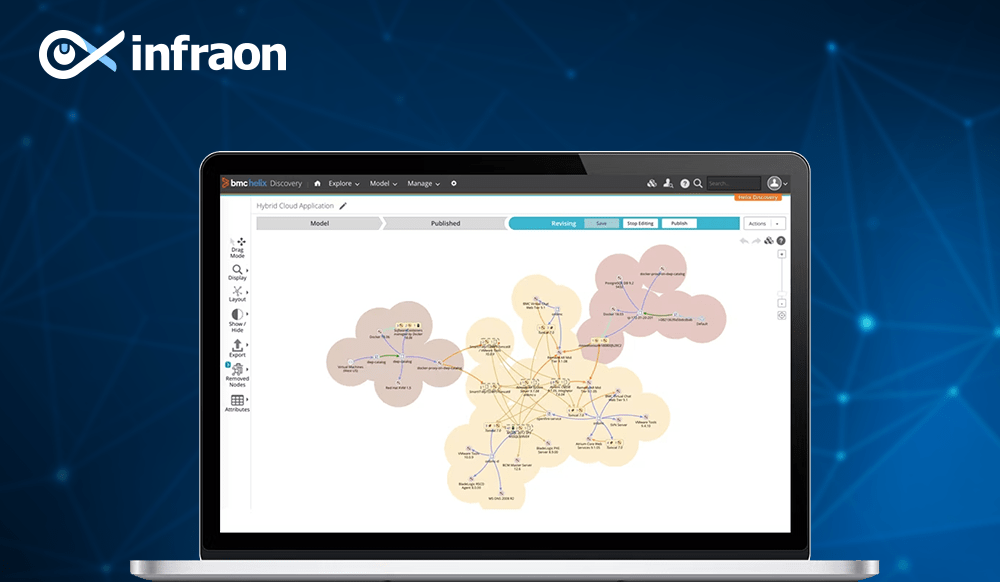 BMC Helix Discovery is a cloud-based ITAM software that offers comprehensive asset discovery and inventory, hardware and software tracking, and license management capabilities. Its automated discovery capabilities enable organizations to quickly and easily discover all devices and applications on their network, while its advanced analytics and reporting features provide insights into asset usage, costs, and dependencies. BMC Helix Discovery also offers integration with other BMC solutions, such as ITSM and CMDB, for a more comprehensive IT management experience. BMC Helix empowers you with the following:
A comprehensive view of IT infrastructure.
Automated discovery and inventory.
Real-time asset tracking
Customizable dashboards and reports
Seamless integration with IT management tools
Ready to optimize your ITAM processes? Get Started

Infraon's state-of-the-art ITAM solutions to become future-ready
Infraon Assets is a no-code SaaS platform with all the ITAM solutions you need. It empowers your teams to reduce IT asset management expenses by 20%, minimize go-live time by 45%, increase IT team productivity by 60%, and lower the asset visibility gap by 80%+.
Best features of Infraon Assets
IT Asset Lifecycle Management 
Asset Allocation Workflow 
IT Hardware Asset Management 
Agent & Agentless Asset Discovery 
Software Asset Management 
Network Discovery 
Vendor Management 
Access Control (Field-level, Role-based) 
Location Management 
Actionable Cost Analysis
Conclusion
Choosing the right ITAM software is an essential decision for organizations that want to manage and optimize their IT assets effectively. With so many software options available, it's crucial to carefully evaluate your organization's needs and requirements to find the right fit. The key factors to consider when selecting ITAM software include asset discovery and inventory capabilities, hardware and software tracking features, license management capabilities, customization options, integration with other IT management tools and services, reporting and analytics capabilities, and ease of use.
By choosing the right ITAM software, organizations can gain better visibility into their IT infrastructure, streamline asset management processes, reduce costs, and improve efficiency. It's worth taking the time to find the right ITAM software to ensure the best possible outcomes for your organization's IT asset management efforts.