Modern businesses must offer essential services and support to internal and external clients and employees to run efficiently. Unfortunately, not all service requests are easy to understand. Employees might need additional direction from the service provider and expectations about the caliber of service they can expect to use the service offered fully.
Service request management, a crucial element of the ITIL framework, aims to highlight critical service request data, create customer expectations, and efficiently handle employee-initiated service requests. To manage service requests, a user must submit a request for anything new, such as access to a service, a new phone, or information.
Related article: Top 10 Customer Service Statistics for 2023
When appropriately used, service request management accommodates requests from any area of an organization or its clientele. Additionally, it allows organizations and employees to keep track of ongoing requests, manage expectations, and coordinate demands across the enterprise's functional divisions, such as finance, marketing, IT, and customer support.
What is a Service Request Management?
A formal request for assistance is referred to as a service request. These requests are made by employees, clients, or suppliers to a service team, such as IT or HR, which then gives a list of preset services that are within their purview for them to handle. Employees can submit a service request for the following services, for instance, that your IT staff might offer:
Request for new hardware or software
Requests for password resets
Requests for access
Maintaining team productivity and ensuring corporate success depends on efficiently administering service requests. Service request management refers to the techniques and equipment that enable all organizational divisions (such as compliance, IT, marketing, finance, and human resources) to accept, monitor, address, and conclude a range of service requests from clients, staff members, and outside vendors.
Your team can provide exceptional service even when there are many service requests by establishing a set service request management method. It facilitates your ability to:
Manage and improve the way your staff responds to service inquiries.
Assign requests to the appropriate team member, quickly triage, and document them.
Confirm that employees are satisfied with the assistance they receive by following up on service requests.
Ensure that your staff is aware of requests by protecting their bandwidth.
Use a service catalog, which lists the services provided, to standardize requests.
Keeping track of service requests from submission to resolution so you can observe what work is being done and how quickly your staff responds to inquiries.
What are the Best Practices of Service Requests Management?
Service request management makes it simple for customers to request help by providing quick self-service access, providing solutions based on knowledge base suggestions, and expediting service request fulfillment to deliver the best service while preventing downtime. Best practices can help you effectively analyze service request management priorities and streamline your service request management procedures:
Organize the request process centrally:
To ensure that you are not working on duplicate service requests and that employees can seek assistance in a single, convenient area, gather and handle all service requests in one location. The status, timeline, and owner of each request are visible in one place when the request process is centrally managed in a project management application, for instance.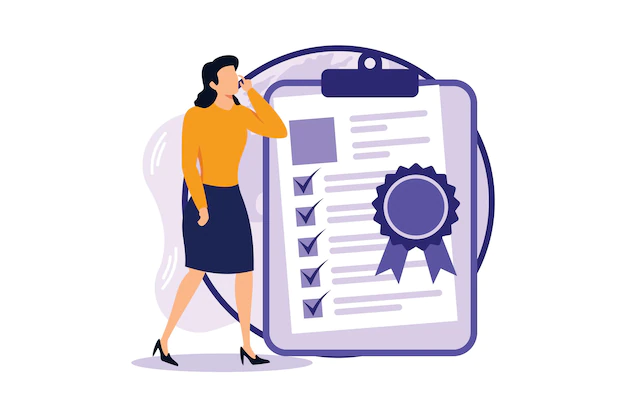 Develop resources for self-service:
Your team will function less efficiently the more people that can help themselves. For instance, a knowledge base or self-service portal containing how-to articles can help prevent tickets before they are issued. Additionally, you may write how-to articles that list all staff members' actions before submitting a service request, such as getting approvals or alerting other teams. Alternatively, set up your request intake form to guarantee you're collecting all the necessary data about a request and reducing errors.
Track your development:
The secret to developing a compelling service request management strategy is monitoring improvement over time. Determine the metrics (often referred to as key performance indicators) that show how effectively your program is functioning and provide regular updates on those data. For instance, you may provide statistics on client satisfaction and the typical time it takes to fulfill requests.
Leverage Automation:
Simple, repetitive operations can be automated to save your team time and reduce human error risk. If you receive and handle requests using a project management platform, you can automate the process to make it more efficient. For instance, when staff members submit a service request form, new tasks can be created and assigned automatically with Infraon Desk.
Document everything:
Keeping accurate records is essential if your staff deals with many requests. The prevention of workers slipping through the gaps can be achieved by documenting all your open and closed service requests. Include critical details such as the request type, deadline for completion, assignee, requester, action is taken, and service-level agreements (SLAs).
It's crucial to maintain current process documentation in addition to documenting the requests themselves. Team members will then receive the knowledge to properly follow team procedures and complete all necessary steps for each service request.
Service Request Management vs. Incident management
Although they are two distinct procedures, incident management, and service request management frequently work together. Your team's ability to identify and address unforeseen problems like software bugs, cybersecurity risks, or system outages is known as incident management. Because they can affect income, interrupt business operations, and present significant roadblocks for teams, incidents are frequently prioritized over service requests.
Service requests are a typical element of a business's operation. They don't cause disruptions; instead, they allow teams to request assistance and choose from a set of services. You have a little more flexibility when planning and allocating those requests to your team, but it's still crucial for service teams to manage and complete requests to avoid blocks.
The processes and tools required to handle service requests from internal and external users make up service request management. On the other hand, incident management is concentrated on resuming services following an IT disruption with the least amount of downtime. The delivery of services will continue to be of a high standard, while a modest loss in organizational productivity and efficiency is guaranteed through incident management.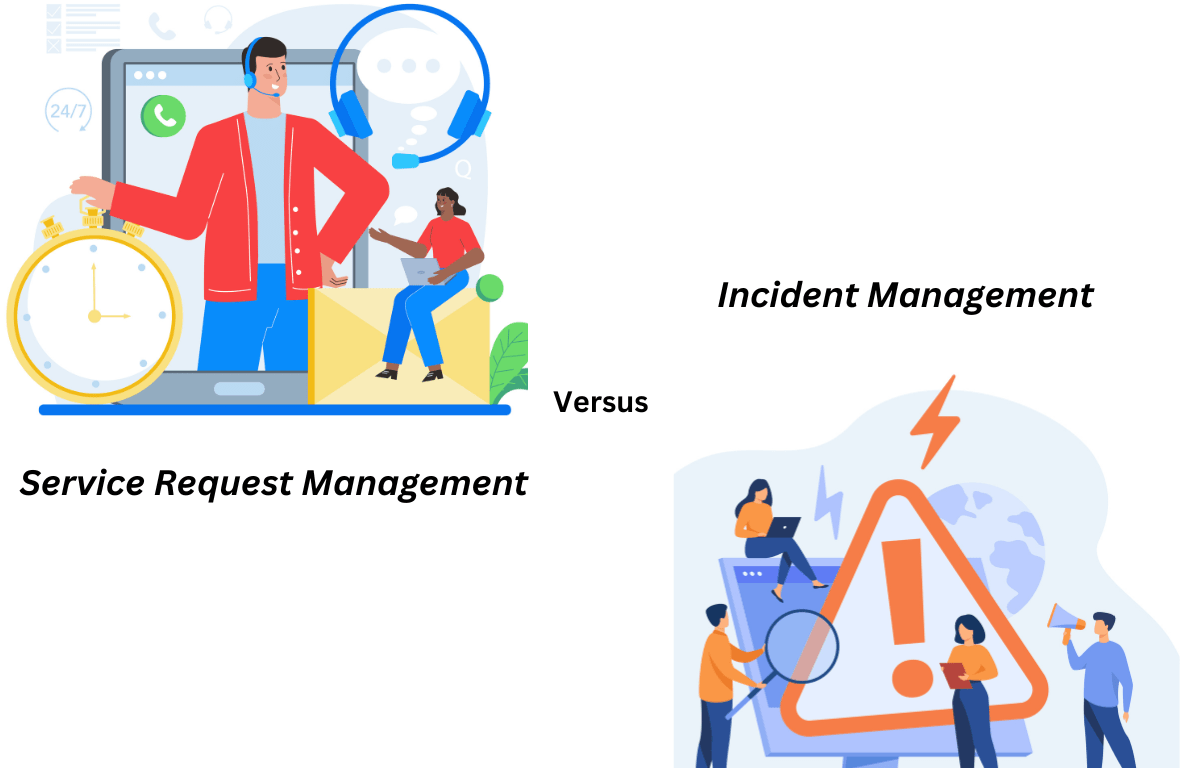 Benefits of Service Request Management
Organizations can benefit from service request management software by offering:
Automation:
Service requests are frequently passed through to several teams, which causes delays or lost requests. Service Desk offers an automatic ticket distribution function that automatically sends requests to the appropriate section to respond to requests promptly and avoid any tickets being ignored.
Productivity:
Utilize built-in automation or set up rules to automate various steps of the service management process through Service Desk to reduce the risk of human mistakes and maintain efficiency.
Standardization and consistency:
It is possible to reduce the likelihood of information gaps by creating consistent processes for submitting and resolving requests with the aid of Service Desk. The IT service desk technicians can focus on operations rather than searching for the issue's missing information.
Visibility:
With standardized procedures and centralized data, Service Desk enables IT service desk teams to exert more control over request statuses and quickly identify potential bottlenecks.
Usability and accessibility
Users can submit a service request using Service Desk's user-friendly interface (UI) and simple access without assistance or prior training.
Related Article: Benefits of Using IT Service Management Tools for Your Business
Final Thoughts
Delivering services becomes more difficult as your business expands. The management of request queues involves more teams. Context is frequently lost as there is a greater need to assign duties and transfer work between teams.
A suitable service request management procedure puts the customer first, emphasizes knowledge, and uses automation to streamline processes. By incorporating these guidelines into your work, your business may improve the IT support team, make it simple for clients to ask questions and receive responses, and use technology to stay up with shifting business requirements.