What does asset control look like in the year 2022? It is a question that is on the minds of many people in the asset control industry. There are many factors that affect the future of asset control. Some of these factors include the advancement of technology, the changing geopolitical landscape, and the increasing global competition. Technology has significantly impacted asset control in the year and will continue to grow beyond 2022. One of technology's most important aspects is how it can be used to track and control assets.
There are many different types of tracking devices that are available today. These tracking devices will become smaller, more accurate, and more affordable. It will allow companies to track their assets more effectively.
The changing geopolitical landscape has also had an impact on asset control. China's rise and the United States' decline will have a major impact on the world economy. This will affect the way that companies do business and the way that they control their assets.
Additionally, the increasing global competition impacts asset control. Companies will need to be more efficient in their asset control to compete in the worldwide market. We will explore everything about asset control now and how it can future-proof your business in this article.
Related Articles : Types of asset management in 2022
What is Asset Control?
Typically, asset control is the process of keeping track of and managing your company's assets. This includes everything from office infrastructure to IT and non-IT assets. It's crucial to have good asset control software in place so that you can keep track of your assets at all times. The ideal software asset management tools would be cloud-based, automated, and not need hours of manual input. They must be intuitive enough to provide a slight learning curve, even for those who aren't tech-savvy.
It can help prevent theft and loss and help you keep track of your assets for insurance purposes.
Furthermore, asset control can be used to track and manage physical or digital assets. Asset control aims to ensure that an organization's assets are accounted for, maintained, and used efficiently and effectively.
There are different ways to control assets, depending on the type and size of the organization, as well as the business's specific needs. For example, a small business might use a simple spreadsheet to track its inventory, while a large company might have a more sophisticated system that includes RFID tags and real-time tracking. Asset control is essential for businesses of all sizes, as it can help to improve efficiency, prevent losses, and optimize the use of resources. An effective asset control system can help an organization in IT asset discovery, save money, time, and effort while protecting its assets and standing in the market.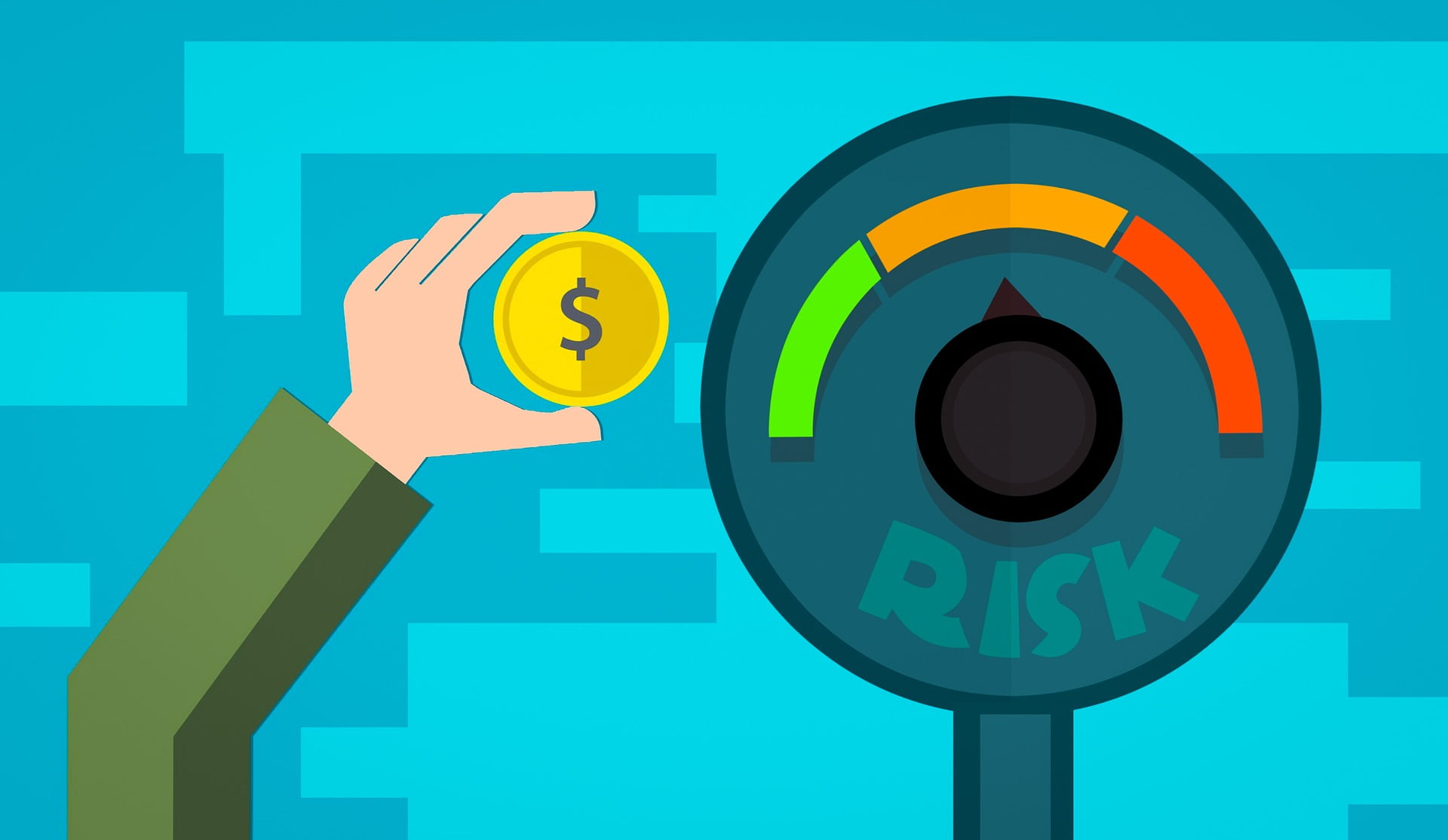 Why is asset control important?
Asset control is vital for various reasons. Some of these reasons include:
Ensuring that an organization's assets are correctly accounted for and safeguarded:
The organization's assets are correctly accounted for and protected against unauthorized acquisition, use, or disposition. The organization has established internal controls over its assets, and these controls are functioning as intended. It also has a system to regularly review and update its assets. The employees know the importance of safeguarding assets and are trained in the proper procedures.
Providing security against theft prevention and asset loss:
The software can be used to monitor asset location, track asset movement, and set up alerts for when assets are moved or taken. It helps ensure assets are secure and accounted for and prevents theft and loss.
Managing asset usage for optimum efficiency:
Asset control helps manage asset usage by tracking and managing asset utilization data. The software can identify trends and patterns in asset usage and recommend ways to optimize asset utilization. It can also help create asset utilization reports to help decision-makers understand how assets are being used and identify opportunities for improvement.
Compliance with regulations and proper maintenance:
Asset control software helps companies track and manage their assets in compliance with regulations. By keeping track of asset locations and maintenance records, companies can ensure that their assets are properly maintained and meet all regulatory requirements. This helps improve asset management efficiency and reduces the risk of costly penalties for non-compliance.
Reducing costs and increasing ROI:
Reducing expenditure and increasing ROI through asset control software can help save money and improve operational efficiency. Organizations can avoid unnecessary spending, reduce downtime, and improve utilization rates. Additionally, asset control can keep track of assets' depreciation rates and insurance coverage, enabling better long-term planning.
What to look for in asset control software
Knowing why asset control is important to a business makes it easier to adopt the best solution technology offers. There are a few essential features in asset control software you should look for before choosing the right one for your business.
Asset control software should be configurable and have the ability to view and control all assets in one place. It should enable tracking and monitoring of asset performance and generate accurate reports. It should also allow for the grouping of assets, automated alerts and notifications, creation and management of maintenance schedules, repair, and retirement or replacement requests. It should provide the ability to control your assets from purchasing inventory to disposal. For instance, your asset control software must have the following features:
The user-friendly interface allows users to easily add, edit, and delete assets. It must be easy to navigate through to intuitively create, track, and manage your assets in a centralized location.
Configurability is vital in asset control software as each business has unique needs. You should be able to customize the solution with specific parameters your asset inventory needs to manage them efficiently.
Keeping pace with today's competitive business world, asset control software needs to be Cloud-based to cope with different working models and to access your data from anywhere and at any time. It should also enable mobility to access asset data from any device.
Analytics and reporting play a significant role in asset control and management. You should be able to generate accurate reports on your asset inventory, its location, performance, and availability. Analytics can also help make data-driven decisions in asset usage and procurement.
Asset control software must be fast to deploy in your organization. The quicker the solution is deployed, the more effective your asset management is. It must enable fast implementation and easy adoption across the organization. It is how you gain control of your assets.
Related Articles : IT Asset Lifecycle Management
Take control of your assets today with

Infraon

.
What can Infraon's Asset Control Software do for your business? Companies of all sizes need multiple assets to run, and these assets require management for proper performance and utilization. Poor asset management can cause inefficiency across the business and can hurt the bottom line. Siloed systems to manage hardware, software, and the IT asset lifecycle can be ineffective, increasing infrastructural costs and reducing ROI. The answer lies in Infraon's centralized solution, where you can view, track, and manage assets for optimum efficiency.
Infraon Asset Control solution offers:
A centralized and integrated platform to manage your asset lifecycle
Web user interface that is intuitive and enables rapid scan/ search of inventory
Tracking systems with barcode and QR code tagging
Unified dashboard with data in real-time to get insights for better decision-making
Infraon's Asset Control solution ensures streamlined and secure access to your assets and enhances business operations by completely controlling assets and maximizing uptime.
Can you control your assets? It is a question that encompasses various factors, including
Identifying your assets
Assigning a value to them
Creating an inventory
Tracking assets and monitoring them
Ensuring 100% uptime with asset performance and availability
You can better control your assets, including the fixed assets by understanding asset control experience and how to manage them. Asset control experience can vary depending on the specific industry and organization. However, asset control experience generally refers to the ability to manage and oversee the use of physical assets within an organization. It can include everything from ensuring that inventory levels are maintained accurately to supervising equipment maintenance and repair and disposal.
Controlling fixed assets involves tracking them from when they are purchased until they are disposed of. It includes keeping records of all purchases, as well as documenting when, where, and how the assets are used. It also includes having a policy in place for how to handle asset disposal.
To conclude
Asset control is an essential ingredient in asset management for small, medium, or large businesses. Losing track of even a single asset is not an option for successful business growth as it leads to more investment, customer dissatisfaction, and a downward spiral of business efficiency. Therefore, implementing asset control software is imperative. Infraon offers a comprehensive and holistic solution with AI, automation, and BI reporting to ensure you are in complete control of your assets.