Most enterprises have a lot of equipment and assets that require routine maintenance, if it is done over time, asset performance starts to decline, and asset breakdown risks rise. The work order process is necessary for maintenance since accurate tracking of the work is very important.
It takes a lot of work to process, prioritize, and keep track of incoming work orders, especially from various channels, including emails, meetings, messages, phone calls, and more. Keeping up with all these requests takes time and is challenging. According to Markets and Markets, the work order management systems in the global market will develop at a compound annual growth rate (CAGR) of 10.9% from 2017 to 2023.
Related article: IT Service Management (ITSM) Best Practices that Drive the Business Value
These are just a few instances in which a work order serves as the conduit of communication between the vendor and the customer, where the work that needs to be done. We've compiled all the information you require on work order management and how a work order management system can make your enterprise successful.
What is a Work Order?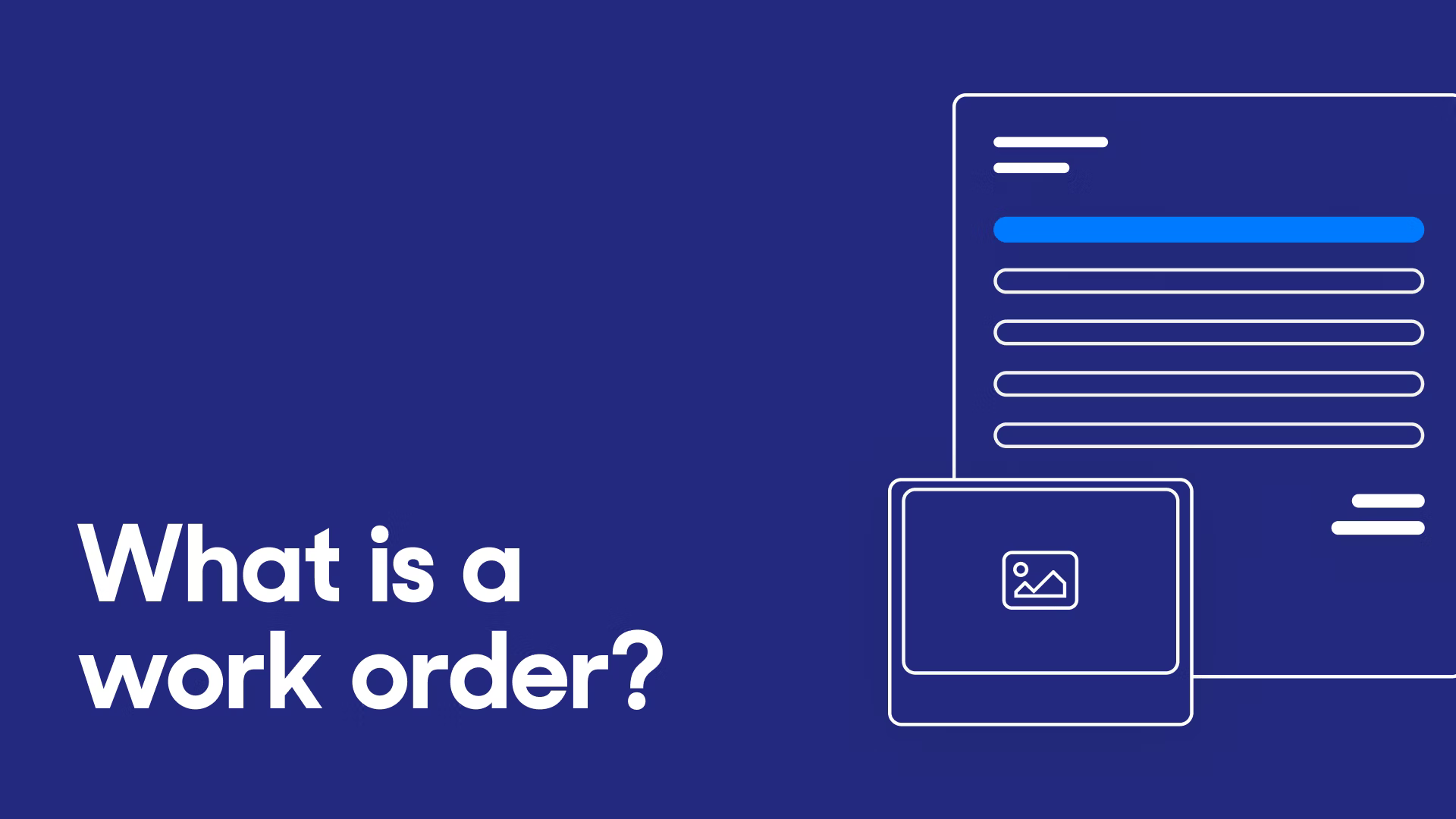 A work order is a responsibility or duty given to an employee. It might be a quick task that takes five minutes or a long, complicated task that takes several. Both the customer and the firm employee may request a work order. It connects a client's needs and the work they wish to have completed to get them from where they want to be. The foundation of the service and maintenance sectors is contractor work orders.
A work order often includes a description of the project and cost estimates for the labor, supplies, and other necessary costs. Depending on the sort of job, special instructions or other agreed-upon conditions may also be provided, along with customer information for billing purposes. These documents are helpful for planning and allocating work as well as managing and deploying resources to carry out the activity. A work order needs to be tracked and prioritized to complete more productive work.
You must give the maintenance staff a checklist for maintenance work orders so that they can make your equipment efficient and guarantee that the necessary work is done and fixed. The client receives assistance and improved customer service. The use of maintenance work orders keeps equipment in good shape.
Best Practices to Manage Your Work Orders
Let's look at some best practices for organizing work orders:
Determine who will approve various types of work orders:
It is critical to identify staff members who can approve work orders and to ensure that all team members understand who the approving authority is. Having approving authorities in place, especially for contractor work conducted by an outside vendor, can assist minimize bottlenecks in work needing to be finished on time.
When assigning work orders, take care if you're pushing work orders through your organization and your team is completing requests. Discover and understand the strengths and limitations of your team so that you may make the work order process more efficient.
Sorting the right equipment for your organization:
Classifying your machines and assets would be best to optimize your maintenance job. Asset classification enables technicians to understand which category their tools fall into and whether they need them. Machines, equipment, and assets can be divided into three groups.
Low Priority: Low-priority assets are unnecessary, without which work can still be accomplished.
Medium Priority: If such resources are unavailable, productivity will fall, but not significantly.
High Priority: Without these assets, the company could suffer a loss in day-to-day operations. These resources may be given high priority.
Increasing the usage of Automated software:
You must deploy automated software, such as CMMS, to organize work orders first. This program could completely alter the working environment for work order management and maintenance management. The work order procedure is automated by this program, which keeps things straightforward. Numerous advantages are offered, including maintenance planning.
Every task is listed in every work order, allowing the maintenance crew to understand what must be done for each. Additionally, this software offers real-time information. It aids in tracking and keeping an eye on the status of work orders. It enables the manager to inform clients of the progress of their work orders. The team and a specific maintenance team member are notified whenever the work order procedure starts concerning new work order allocation.
Maintain a central location for all incoming job requests:
You may leverage internal collaboration more effectively and complete the task more quickly if you have a defined procedure for managing work orders. Better organization will benefit all departments since they will feel more confident that their requests will be processed efficiently and on time.
When all your work orders originate from one location, you can immediately identify duplicate requests and remove them from the queue since you know who oversees each request, its status, and where it is coming from. Being organized, setting priorities, and keeping track of all the recommendations are the keys to a more excellent enterprise.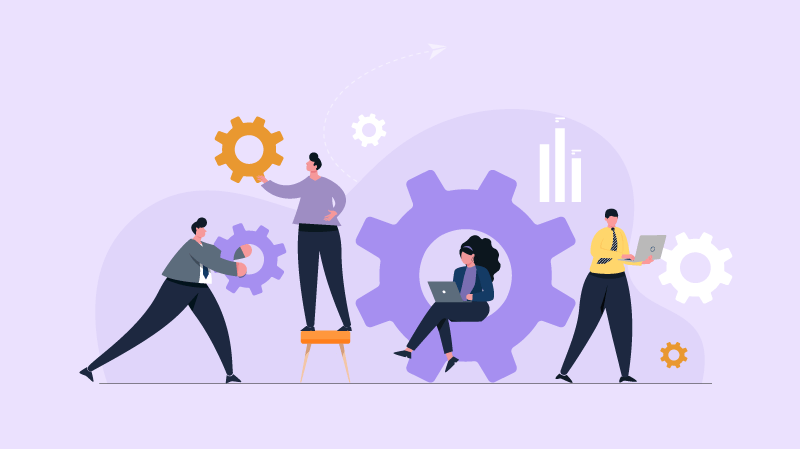 What are the Stages in the Work Order Process?
There are three critical parts to any maintenance work order's process: creation, completion, and recording. The six stages that make up these phases include
Job Identification
Requesting a work order
Scheduling and assigning the work order
Finishing and documenting the work order
Closing the work order
Reviewing the work order to improve the process.
Tasks don't get trapped at one stage and develop into backlogs because of a clear understanding of each step and a strong work order process. Steps for the work order process:
Outlining the procedures: There are two categories of maintenance tasks: planned maintenance and unplanned maintenance. Unplanned maintenance comprises all the duties you can't predict, like an unexpected breakdown, while planned maintenance comprises all the tasks you know about in advance, such as routine inspections.
Creating the maintenance request: The job's specifics are compiled and sent to the maintenance crew for further action. For instance, if a piece of equipment malfunctions, an operator files a work request and sends it to maintenance. A work order is prepared and triggered appropriately if a task is planned.
Streamlining work order and prioritizing it: Specific tasks require more promptness than others. You must prioritize each job order based on its critical state and operation. Prioritizing is followed by scheduling. Work orders may be scheduled following a predetermined deadline, scheduled maintenance triggers, or specific time slots. A deadline ensures that everyone is held responsible and informed and that nothing is overlooked.
Work order assignment and completion: A technician is given the work order and completes the assignment, which could involve a quick equipment check that takes five minutes or lengthy repair work that takes several days.
Closing work orders and documenting them: The work orders may be closed once all their requirements have been met. For compliance requirements, managers might need to approve the work order. The work order is then closed and stored. A well-organized work order record is essential for creating asset histories, reviewing previous solutions, getting ready for audits, etc.
Analyzing your work orders: Information is valuable in closed work orders as they can give you information about your systems and procedures that you can use to optimize your business. A repair order log also enables specialists to identify any missed procedures or alternative remedies as soon as a problem reappears.
Different Types of Work Orders:
Primary or General Work Order: Maintenance operations that do not fit within the categories of preventive maintenance, inspection, emergency, or corrective maintenance work orders are included in a primary or general work order. It could involve painting, installing new equipment, and tearing down old equipment.
Work order for preventive maintenance: Work orders for preventive maintenance are routine tasks scheduled for assets to avoid unanticipated machine downtime and expensive equipment failure. Work orders for preventative maintenance include notes, checklists, instructions, and resource requirements. They are also set on a schedule to guarantee that the maintenance task is carried out at a specified time interval.
Inspection work order: It is like work orders for preventive maintenance, typically based on a defined length of time. A maintenance professional may find a problem during an inspection and then generate a new work order to address it.
Work orders for corrective maintenance: When a maintenance technician performs preventive maintenance, inspection, and general or emergency work order activities, problems are discovered, and a corrective maintenance work order is produced. Equipment or parts may need to be repaired, restored, or replaced as part of a corrective maintenance work order. A corrective maintenance work order is planned and scheduled instead of an emergency work order because the fault was discovered in time.
Emergency Work Order: An unanticipated asset breakdown that needs immediate repair is the basis for an emergency work order. An emergency work order keeps track of and documents reactive maintenance work. The maintenance professional can include information regarding the asset's unexpected breakdown, the maintenance work done, and instructions on how to avoid it from happening again to the work order.
Related article: Benefits of Using IT Service Management Tools for Your Business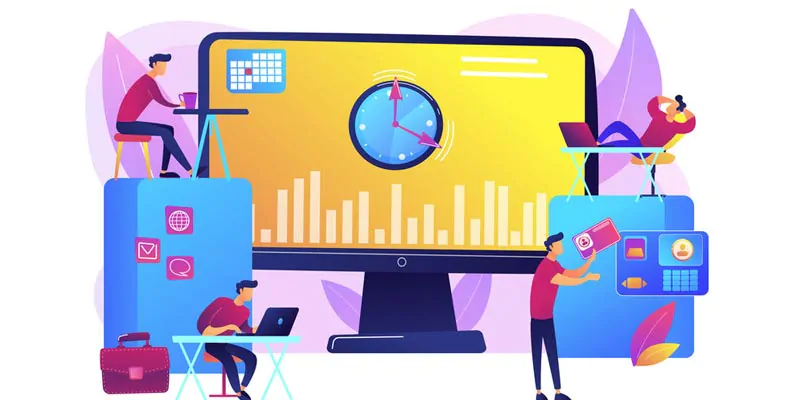 Related article: Hospital Asset Management System: How It works and benefits
Final Thoughts:
A cornerstone of excellent maintenance is work orders. They provide your team with the consistency and organization it needs to be effective when handled appropriately. Establishing a preventative maintenance program and responding to unplanned maintenance is made simpler by a well-designed maintenance work order and work order workflow.
The final and most crucial piece of the jigsaw is selecting the appropriate tools and management systems for work orders. When everything comes together, your business can become an expert in maintenance and explore fresh opportunities for expansion and success.