IT service management (ITSM) has become a critical function for organizations to ensure seamless IT operations and customer satisfaction. ServiceNow has been one of the go-to ITSM solutions for many enterprises in recent years. However, with the ever-increasing demand for advanced ITSM capabilities, many organizations are finding themselves spending more on ServiceNow licenses and struggling to justify the ROI. In this context, Infraon ITSM presents a compelling alternative that promises to deliver superior ITSM functionality at a fraction of the cost. In this article, we will explore why organizations should consider Infraon ITSM as a viable alternative to ServiceNow and how it can help them optimize their IT operations in 2023 and beyond.
What is ServiceNow?
ServiceNow is a cloud-based platform that provides a wide range of tools and services for managing various aspects of an organization's operations. It is primarily focused on IT service management (ITSM), but it also includes tools for other departments such as HR, customer service, security, and more.
At its core, ServiceNow is a ticketing system that allows organizations to track and manage incidents, problems, changes, and other IT-related issues. However, it also includes a powerful workflow engine that allows organizations to automate various business processes, such as onboarding new employees, managing software licenses, and handling compliance issues.
ServiceNow offers a variety of modules and applications that can be customized to meet an organization's specific needs. For example, its IT Operations Management (ITOM) module includes tools for monitoring network and infrastructure performance. In contrast, its IT Business Management (ITBM) module offers tools for managing budgets, projects, and portfolios.
Overall, ServiceNow provides a centralized platform for organizations to manage various aspects of their operations, streamline workflows, and improve collaboration between different departments.
What is Infraon ITSM?
Infraon ITSM refers to a comprehensive IT Service Management (ITSM) solution offered by Infraon. ITSM is the practice of designing, delivering, managing, and improving the way IT services are used by organizations to meet their business objectives.
Infraon ITSM is designed to help organizations streamline their IT service delivery processes, reduce costs, increase efficiency, and improve customer satisfaction. It provides a centralized platform for managing all IT service requests, incidents, problems, changes, and releases.
Infraon ITSM offers a wide range of features, including a service catalog, self-service portal, knowledge base, asset management, change management, and reporting and analytics. These features enable organizations to automate their IT processes, improve communication and collaboration among their teams, and provide a better customer experience.
Infraon ITSM also supports ITIL (Information Technology Infrastructure Library) best practices, which are widely used in the ITSM industry to help organizations optimize their IT service management processes. With Infraon ITSM, organizations can adopt ITIL-based workflows and practices and customize them to meet their specific business needs.
Infraon ITSM is a powerful solution for organizations that want to improve their IT service management capabilities and provide a better customer experience.
Related Blog: IT Service Management Software
ServiceNow vs. Infraon – a comparison
ServiceNow is cloud-based and offers various services, including IT service management, human resources, security operations, customer service management, and more. The total cost of ServiceNow includes several components, such as pre-implementation costs, post-implementation costs, consultation and setup costs, service costs, and maintenance costs. Since ServiceNow doesn't offer a fixed price, here's an approximate amount for the below components.
Pre-implementation costs: These are costs that you may incur before implementing ServiceNow. Pre-implementation costs can include activities such as project scoping, requirement gathering, business process analysis, data migration, and more. These costs will vary depending on the scope of your implementation and the complexity of your business processes.
Consultation and Setup costs: ServiceNow offers professional services to help you implement the platform. These services include consulting, configuration, customization, and integration. The consultation and setup costs will depend on the scope of your implementation, the complexity of your business processes, and the level of customization and integration required. The costs could range from an hourly rate of $30 – $80, a daily rate of $400 – $600, and an annual rate of $30,000 – $70,000
Service costs: Once you have implemented ServiceNow, you will need to pay for the services you use. The service costs will depend on the number of users, the type of services you use, and the level of support you require. ServiceNow offers different service tiers, ranging from basic to advanced, with different pricing models. An approximate cost would be $70 per user for ITSM Starter and $100 per user for the ITSM Professional.
Maintenance costs: ServiceNow requires ongoing maintenance to ensure that the platform is functioning properly and is up to date with the latest security patches and software updates. Maintenance costs can include activities such as system monitoring, bug fixes, and software upgrades. While the maintenance costs could be as low as $200, it will depend on the level of support you require and the complexity of your implementation.
Post-implementation costs: After you have implemented ServiceNow, you may incur additional costs for activities such as user training, change management, and ongoing process improvement. These costs will depend on your organization's needs and the level of continuous improvement you want to achieve.
The total cost of ServiceNow will depend on the size and complexity of your organization, the scope of your implementation, and the level of ongoing support and maintenance you require. It's essential to factor in all of these costs to get an accurate estimate of the total cost of ownership for ServiceNow.
The Infraon advantage over SeriveNow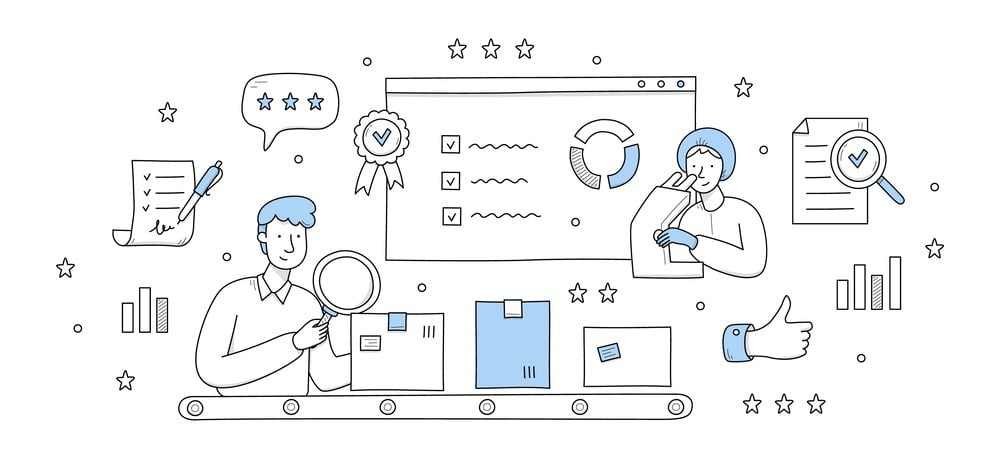 Infraon ITSM is an IT service management platform that offers several advantages over ServiceNow, another popular ITSM tool. Its features include the following:
Event Management: Allows organizations to monitor IT infrastructure and detect any abnormal activity or events that may impact the services. It helps to quickly identify and respond to issues, reducing the potential impact on the business.
Self-Service Portal: Enables users to access IT services and information without needing direct contact with the service desk. It empowers users to request services, report issues, and track progress without human intervention.
Catalog Management: Helps organizations to manage their IT services and related components. It enables creating and maintaining a centralized service catalog, providing users with a clear understanding of what services are available and how to access them.
Workflow Automation: Automates IT service management processes and tasks, reducing manual effort and improving efficiency. It ensures that tasks are completed on time and that the service desk team can focus on more strategic tasks.
Service Desk: This feature is a central point of contact for all IT service requests and incidents. It enables IT teams to provide timely and efficient support to users, ensuring that IT services are delivered consistently.
Incident Management: To manage the entire lifecycle of IT incidents, from detection and recording to resolution and closure. It helps organizations restore service and quickly minimize the business's impact.
Problem Management: To identify the root cause of IT incidents and prevent them from recurring. It helps organizations improve the quality of their IT services and reduce the impact of incidents on the business.
Change Management: Designed to manage changes to IT infrastructure and services. It helps organizations minimize the risk of disruption to IT services by ensuring that changes are planned, tested, and implemented in a controlled manner.
Here are some key advantages of Infraon ITSM over ServiceNow:
Cost-effective: Infraon ITSM offers a cost-effective solution as compared to ServiceNow. It provides similar functionality at a lower cost, making it an ideal choice for small to medium-sized enterprises looking for a budget-friendly ITSM solution.
Easy to use: Infraon ITSM has a user-friendly interface, making it easy to use even for non-technical users. ServiceNow, on the other hand, can be complex and overwhelming for users who are not familiar with ITSM.
Flexibility: Infraon ITSM is highly customizable and can be tailored to meet the unique needs of an organization. It offers a flexible workflow engine that can be configured to match specific business processes, which is not always possible with ServiceNow.
Automation: Infraon ITSM offers advanced automation capabilities that can help streamline and automate IT processes, reducing the workload on IT staff. ServiceNow offers automation too, but Infraon ITSM provides more options for automation and customization.
Integration: Infraon ITSM offers seamless integration with other IT tools and applications, allowing for better collaboration and data exchange across different systems. While ServiceNow also supports integration, Infraon ITSM offers more options for integration and customization.
Customer Support: Infraon ITSM offers 24/7 customer support, ensuring that users always have access to help when needed. ServiceNow, while also offering support, may not be available around the clock.
Infraon ITSM offers several advantages over ServiceNow, making it an ideal choice for organizations looking for a cost-effective, user-friendly, highly affordable, and customizable ITSM solution. The simple pricing is based on the package you choose:
Essential offers Incident Management, Email to Incident, Knowledge Base, Self-Service Portal, Workflow Automator (1500 Orchestration/Month), Service Catalog, Unlimited custom Dashboards, Out-of-the-box reporting and analytics, Email and SMS notifications, Data Location Options – US, Custom Brand and Style, Custom Roles, System Language selection, Fixed Asset Management, Asset Lifecycle Management, Tags, Custom Fields, KPI Metric Dashboards. This package is priced at $15 per user/ month.
Standard offers all that is available in the Essential package plus Custom team roles and permissions, private conversation threads, schedule reporting, system-level multilingual support, multilingual knowledge base, round-robin allocation, Automator, IT asset management, IT asset lifecycle management, Software Asset Management, Software black and whitelisting, Compliance reports, IT hardware and software dashboards, AMC expiry notification, Asset allocation, Asset acceptance and rejection, Asset recovery confirmation, Agent-based asset management, remote software uninstallation, Advanced custom reports, and Onboarding assistance. This package is priced at $36 per user/ month.
Professional offers features from Essential and Standard and adds on Agent-less asset management, Asset discovery, Server asset management, network asset management, IP camera, Network printers, IP Telephone, Sandbox, Workflow Automator for 6000 orchestrations per month, and ten sessions of onboarding assistance. It is also priced at $36 per user/ month.
Then there is the Enterprise package for end-to-end asset management with customizable pricing options.
When compared to ServiceNow, Infraon offers several advantages for organizations of all sizes looking to leverage technology and optimize their ITSM.
Related Blog: 10 ITSM Best Practices for IT Service Management
Final Note
As businesses continue to rely heavily on digital transformation, it's becoming increasingly important to invest in robust and efficient IT Service Management platforms like Infraon ITSM. With the right investment, companies can streamline their IT processes, improve collaboration and communication, and ultimately deliver better customer service. Infraon offers expert guidance and support for businesses looking to maximize their ITSM investment in 2023. Infraon allows enterprises to achieve their digital transformation goals and stay ahead of the competition.