Are you still relying on spreadsheets and a pen-and-paper approach to track your company's assets? Although using manual procedures to keep track of your equipment makes sense, these asset management methods are outdated and error-prone. In fact, 46% of organizations say that human error is their biggest challenge when it comes to effectively reporting on assets.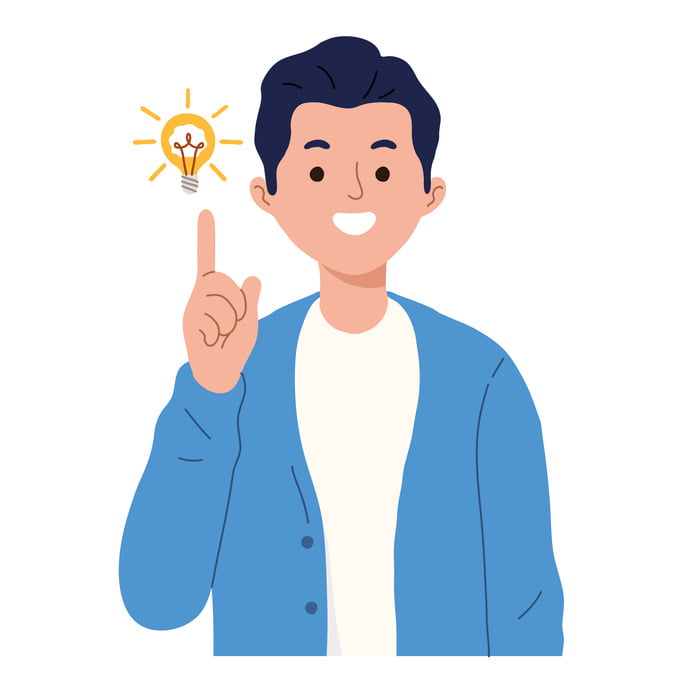 So, as your company grows and expands, you need to implement more mature processes to derive the most benefits from your ITAM tools. But are you wasting valuable time in tracking down multiple assets and important pieces of equipment that should be available in moments, not minutes or even hours? Then, it's time to focus on setting up the right asset management strategy!
Without a well-thought-out strategy and a streamlined workflow, tracking and managing all your hardware, software, virtual, and non-IT assets from one place can be difficult. According to the State of Small Business Report, 43% of small businesses fail to track assets and inventory. Therefore, implementing an IT asset management (ITAM) process is the right thing to do.
It helps you create a detailed register of equipment and other vital assets, maintain a record of spare parts, track item movements, and include serial numbers, barcodes, or QR codes on the stock. Also, it provides better visibility over your valuable equipment. If you're planning to create an asset management plan but are unsure how to navigate the process, we are here to help you! In this comprehensive guide, we are going to provide a detailed and step-by-step checklist for IT asset management.
Step-By-Step Checklist for ITAM Tools
While asset management involves tracking both hardware and software assets, it can seem like a challenging task if you're new to this process. If you're thinking about implementing an IT asset management plan, here is a checklist of items to consider.
Set Your Goals and Plans
Just like any project, start by figuring out what you want to achieve and how you'll do it. IT Asset Management (ITAM) can be as basic or as complex as your organization can handle. Talk to the important people in your organization to figure out what you want to do. If you don't have a lot of resources, start with something small, like keeping track of how many computers are being used. Later, you can add software and other equipment.
Get a Team in Place
Once you have a plan, decide who will manage all the different ITAM tasks. This might include keeping track of what you have, managing software licenses, and making reports. Depending on your organization's size, this might be one or two people. It's a good idea to sit down and figure out who will do what.
Decide How to Collect Data About Your Assets
Figure out how you'll gather information about your stuff. Will you look at your network to see what hardware or software you have? Do you have things that aren't connected to your network that you need to keep track of? You'll need to choose the right tools or software to get this information. Decide if you'll put in the information manually, use special tools on certain devices, or both.
Check the Condition of Hardware
Even though adding assets to your system is easier nowadays, it's still a good idea to check the physical condition of your hardware. Knowing the condition can help decide which equipment needs upgrades and which departments or groups should get priority.
Link Users to Their Assigned Assets
A major benefit of IT asset management is understanding which individuals use particular hardware or software assets that have been put into use. This helps IT staff figure out which departments or employees should get priority when it comes to upgrades. It also makes budgeting and predicting expenses easier.
Use Dashboards for Customized Views
After you've added your assets, consider using dashboards to get a quick view of everything your organization has. Dashboards can show you the health of your devices, and you can customize them to see things like new assets acquired in the last month.
Combine IT Service Management and ITAM
When someone has a problem with their computer, it's not enough to just create a ticket. Connecting the issue to a specific computer or device is more helpful. By linking asset management with service management, you can make it easier for IT pros to provide good service.
Address and Mitigate Risks
Having all your asset data in one place helps you spot potential problems as they come up. With ITAM software, you can detect and deal with risks quickly. This is important for finding and fixing vulnerabilities to keep your assets safe.
Evaluate the ROI of Asset Management
Besides keeping track of things, you should also see how much money asset management can save your organization. Add up the yearly costs of fixing and maintaining hardware and any software subscriptions. Knowing these costs helps you see if ITAM is lowering your expenses over time.
Include Contract and Warranty Information
ITAM software doesn't just help with hardware. It can also keep track of when contracts and warranties are about to expire. Some of this info can be added automatically once all your assets are in the system. This helps your team stay in line with rules and regulations.
Set up ITIL 4 ITAM Best Practices
Implementing ITIL 4 ITAM best practices is essential for successful asset management. It is advisable to seek input from an ITIL-certified expert before making any significant changes. A thorough comprehension of these best practices in relation to asset management is vital for cost control, risk management, and maximizing value for employees utilizing various assets.
Elevate Your ITAM Strategy: A Feature Checklist
Still struggling to decide which ITAM tool will work best for your business's requirements? Before making a purchase, a company should assess the feature set of an ITAM tool because it clarifies how well the product can fulfill the organization's specific IT asset management requirements. An extensive feature set ensures that the software offers the required visibility, control, and optimization of IT assets, enabling the business to make informed choices, lower costs, eliminate compliance risks, and enhance overall IT asset management operations.
Here are some of the key ITAM features you should check out before making an investment.
Inventory Management: Inventory management is the cornerstone of ITAM. It involves cataloging and tracking all hardware and software assets within an organization. This includes details like device specifications, serial numbers, license keys, and other relevant information. A robust inventory management feature provides real-time visibility into the entire IT infrastructure, allowing for better planning, allocation, and resource utilization.
Asset Tracking and Identification: This feature enables the unique identification and tagging of each IT asset. It often involves the use of barcodes, QR codes, or RFID tags. This ensures that assets can be easily located, scanned, and updated in the system, reducing the risk of mismanagement or loss.
Asset Lifecycle Management: IT assets have a finite lifespan, from procurement to retirement. ITAM tools facilitate the monitoring of these lifecycles. This involves tracking when assets were acquired, how they've been used, and planning for their eventual replacement or decommissioning. This feature helps in budgeting for upgrades and replacements while minimizing the risk of using outdated or unsupported technology.
Software License Management: Managing software licenses is critical for compliance and cost optimization. This feature helps keep track of software licenses, ensuring that the organization uses them within the terms of the license agreements. It can provide alerts for license renewals, track license usage, and help prevent instances of non-compliance that may lead to legal and financial repercussions.
Contract Management: ITAM tools often include contract management capabilities. This feature allows organizations to keep track of service agreements, warranties, and maintenance contracts associated with IT assets. It helps in ensuring that contracts are renewed or terminated in a timely manner, preventing unnecessary expenses or lapses in service.
Compliance and Security Monitoring: ITAM tools should be able to monitor compliance with regulatory standards and security policies. This includes features like vulnerability scanning, patch management, and reporting on compliance with industry-specific regulations. It helps in ensuring that the organization's IT assets are secure and meet legal requirements.
Reporting and Analytics: Comprehensive reporting and analytics features provide insights into asset utilization, costs, compliance status, and other key metrics. This helps in making data-driven decisions for optimizing the IT environment, identifying areas for cost savings, and demonstrating compliance to stakeholders.
Integration with IT Service Management (ITSM): Seamless integration with ITSM platforms allows for a holistic approach to IT operations. This includes incident management, change management, and service request fulfillment, creating a unified environment for managing IT assets and services.

User Self-Service Portals: Providing end-users with a self-service portal empowers them to request and track IT assets, reducing the burden on IT teams. This feature allows for seamless asset provisioning, tracking, and returning, enhancing user satisfaction and operational efficiency.
Integration Capabilities: Effective ITAM is often part of a larger IT ecosystem. Integration capabilities are essential for sharing data with other systems like IT service management (ITSM), procurement, and HR systems. This enables a seamless flow of information, reduces duplicate data entry, and streamlines IT processes.
User Management and Access Control: Managing user access to ITAM tools is vital for security and data integrity. Robust user management features allow administrators to assign roles and permissions, ensuring that only authorized personnel can view or modify asset information. This feature safeguards sensitive data and prevents unauthorized changes.
Audit Trails and Change Management: Maintaining an audit trail of all changes made to asset records is crucial for accountability and compliance. This feature tracks who made changes, when, and what was modified. It supports change management processes and helps in identifying and addressing discrepancies or unauthorized alterations.
Mobile Accessibility: In today's mobile workforce, it's essential for ITAM tools to offer mobile accessibility. This allows IT professionals to access asset information and perform tasks from mobile devices, enhancing flexibility and responsiveness when managing assets on the go.
Alerts and Notifications: Proactive monitoring is key to preventing issues and managing assets efficiently. ITAM tools can send alerts and notifications for various events, such as nearing contract expiration, low inventory levels, or security vulnerabilities. These alerts enable IT teams to take timely action.
Asset Performance Metrics: For critical assets, tracking performance metrics is essential. ITAM tools can monitor and report on the performance of servers, storage devices, and other infrastructure components. This data assists in capacity planning, identifying bottlenecks, and ensuring optimal performance.
Scalability and Customization: ITAM tools should be scalable to accommodate an organization's growing IT infrastructure. They should also allow for customization to adapt to specific workflows and reporting requirements. This flexibility ensures that the tool can evolve with changing needs.
Final Note
Whether you are managing IT assets in real-time or gaining enhanced visibility, streamlined management of IT assets provides you with quick incident resolution. To achieve remarkable results, ITAM requires ongoing practice. Furthermore, a successful ITAM process increases your company's value and helps you deliver high-quality results to your end users. Make sure you consider the checklist and all the features mentioned above while picking the right asset-tracking software for your business.
Infraon Assets has a proven track record when it comes to helping companies in managing their assets effectively. You can implement this robust asset management system in your business to save time and improve the ROI of each asset. It helps your business in tracking software deployments, licenses owned, license terms, and usage data to prevent non-compliance penalties and minimize the risk of audits. Also, it has the ability to provide an integrated data-rich view on asset utilization, costs, compliance, and performance while empowering organizations to make data-driven decisions to optimize their IT operations.