At this point, there's no dilly-dallying about what's coming. If you've noticed, LinkedIn feeds seem full of confusion and distress. Experts say they predicted it. Companies are close to pushing the panic button. So, let's talk about the current recession. More importantly, let's discuss how your company's relationship with SaaS tools could be a make-or-break moment during this pivotal stage in its survival and/or growth.
Often, slashing costs is the standard protocol many companies follow during the recession. It's an automatic response to what can be loosely defined as "collective paranoia." Now, is recession merely in the minds of decision-makers? Of course, not. There are many tangible factors – from Federal Reserve's interest rate policies and the whiplash on Wall Street to the economic disruption caused by the Russia-Ukraine war.
However, when the paranoia kicks in, you end up taking cost-cutting decisions that may drastically stunt business growth once you inevitably reach the brightly-lit end of the dark tunnel known as recession.
In this case, you may go SaaS-heavy and lower your company's financial health, or you go on an unsubscribing spree – compromising your company's ability to deliver must-have employee and customer experiences.
Read:  From hype to hazard: The truth behind "too many SaaS tools"
How to find SaaS equilibrium?
In case you didn't know,  SaaS purchasing was on the rise during the 2008 recession – the biggest economic collapse since 1937. A few years ago, SaaS adoption saw peaks during the pandemic-caused recession as companies were clamoring for remote flexibility and scalability. Since then, SaaS tools have become an omnipresent part of large and small-sized enterprises – used in critical functions.
A global survey found that:
Less than 50 employees = 16 SaaS tools
50 to 99 employees = 24 SaaS tools
100 to 499 employees = 48 SaaS tools
How to find SaaS equilibrium?
Despite the high adoption rates, a worldwide survey of Founders, CEOs, and CFOs pointed out that "only 23% have reviewed or consolidated app and software usage across the company." It's clear that finding a balance is a top priority. How is it achieved in functions that will be the most impacted? Let's look at what these functions are – and how to find balance in them.
Operations:
SaaS tools play a role in simplifying and accelerating day-to-day operations. They go past merely project management capabilities – making life easier for employees, third parties, and other business users. Gartner says, "Half of all companies using multiple SaaS applications will centralize management in the next five years." But, moving forward, you must be sure that they tick all the right boxes by answering these questions:
Can you accurately measure the process improvements?
Is it enabling resource optimization?
Are you only paying for what you use?
Is smooth implementation/integration a guarantee?
Sales:
SaaS tools have been instrumental for sales reps to get better results. Whether inbound or outbound, they have effectively enabled sales conversion and retention. But, during a recession – B2B purchasing takes a nosedive. So, SaaS-driven sales tools need to have a razor-sharp focus. Hence, they must work toward the following:
Acquiring and tracking Sales-Qualified Leads (SQLs)
Increasing the Lead Velocity Rate and the Lead to Close Rate
Decreasing the Sales Cycle Length
Marketing:
SaaS tools and marketing teams go hand in glove, considering their impact across the lifecycle – from managing campaigns to personalizing content and enabling cross-channel reach. But it doesn't mean you should bring in as much software as possible to plug what you perceive to be gaps. First, understand the type of goals you are looking to achieve. That way, you can track meaningful goals, such as:
Increase in monthly unique visitors
Increase in signups
Increase in activations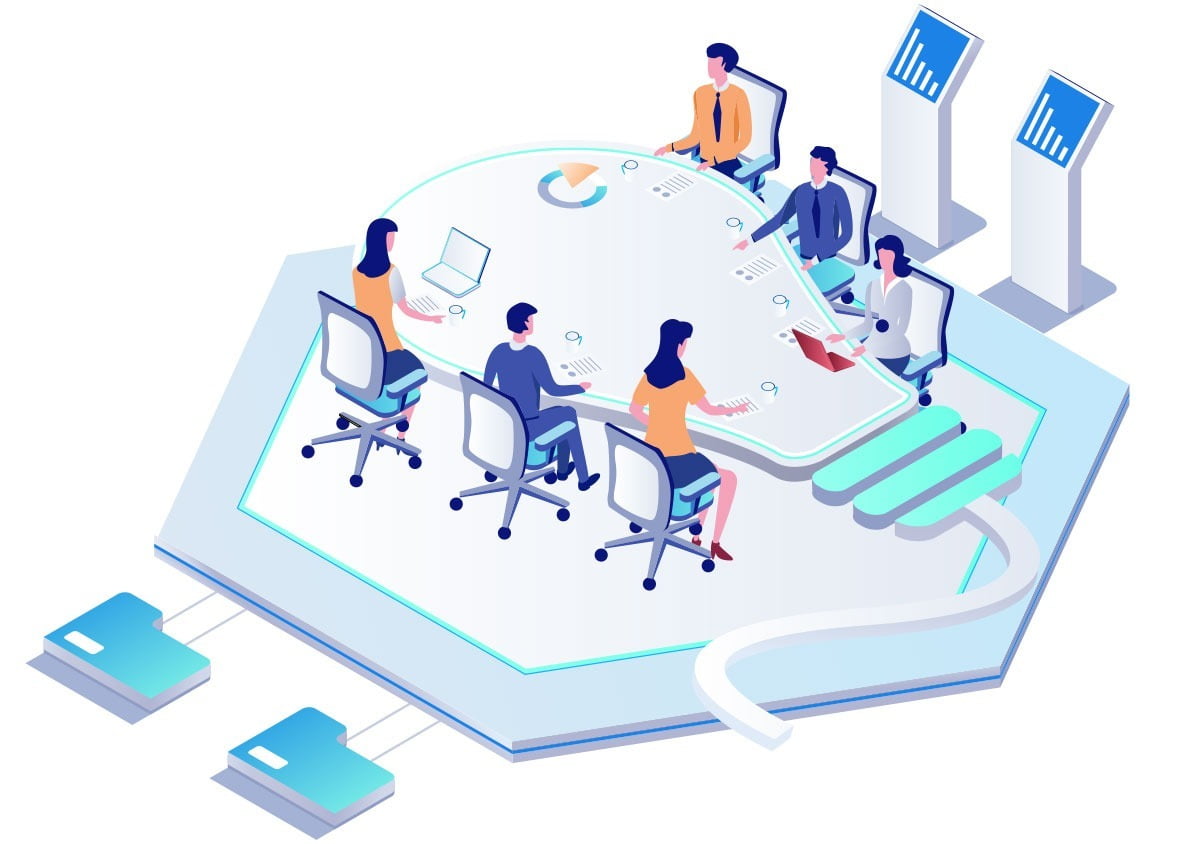 Customer Success:
SaaS tools take you to where your customers already are. Is it a choice to adopt software that facilitates automated ticketing, customer feedback management, 24×7 chat support, self-service, etc.? But what separates luxury from necessary innovation in the customer success function is the level of engagement that it creates. Hence, your SaaS tools need to:
Monitor the health of customer accounts
Offer in-depth customer reporting and analytics
Enable omnichannel customer experiences
Re-engage customers with personalized messaging
Today, incubating the right SaaS mindset is crucial to dealing with recession fallout. It may sound tricky, given that paid software subscription doesn't exactly sound like a cost-cutting measure. But even before the recession, there has always been a huge difference between leveraging SaaS as a future-proof strategy vs. adopting SaaS tools just because everyone else's doing it.
Related article: SaaS Customer Support Best Practices in 2023
It's why a single vendor suite is rapidly emerging as a preferred solution for cross-company modernization. But that's another story for another newsletter edition. As for now, let's bear in mind that during recessions, people invented path-breaking technologies like the telephone and the automobile. Giants like FedEx, Disney, GE, and Microsoft were also founded during recessions.
We are facing one today, as well.
Is it too much to ask that we create some much-needed balance in our adoption of SaaS tools?