Whether you are a growing startup optimizing your supply chain or a multinational corporation improving cross-team collaboration and project management, information technology (IT) can play an essential role in creating lean and efficient business operations. By automating particular tasks, it can assist you in accelerating workflow processes by reducing or eliminating delays and redundancies.
Related article: Solar Winds Best Alternative – Network Performance Monitoring
Furthermore, the advances in technology are completely changing the way that business is conducted. From social media to service operations, there is endless potential to integrate technology into your existing business operations. Although technology affects every aspect of modern-day business operations, it is crucial to remember that technology is only effective if your employees understand how to use it. With proper training, you can implement technological solutions into your business wherever possible and reap the rewards of working smarter, not harder.
There are many ways that proper operations management can improve your existing outdated business, including-
Inventory management
If you hold and manage inventory in your manufacturing facility, warehouse, or retail establishment, you must be aware of the products you have, their value, and the quantity you have in stock. By implementing technological solutions like an inventory management system, you can run an efficient warehouse by ensuring you have the right level of stock. In order to prevent running out of stock while awaiting an order, the system can also assist you in estimating the lead time between the order and reception. Additionally, it can successfully control your inventory levels to achieve just-in-time fulfillment.
A good inventory management system is also capable of managing a range of inventory types. For instance, it might be able to distinguish between raw materials, works-in-progress, and finished goods, as well as between items that are available and prepared for sale, isolated, or assigned to a specific order. This can help you save money by reducing errors and giving you more accurate information.
Project Management
If you run a project-based business, such as a professional services firm, HVAC or plumbing service company, construction company, or make-to-order manufacturing organization, effective project management is crucial for on-time and on-budget delivery. By integrating cutting-edge IT solutions like project management software, you can develop a work breakdown structure that separates a large project into a list of tasks that must be completed.
It can also prevent various unnecessary delays due to material unavailability by creating a list of materials you need to buy or hold at the start of the project. Furthermore, the software will calculate the actual time and material costs against the estimated budget and timelines for that project. In this way, deviation from the budget can be managed in real-time and corrective actions can be taken to ensure project profitability.
Automation
Not everything in your business has to be performed manually. In fact, it's often better to assign some simple or repetitive tasks to automated systems rather than relying on human input. By automating certain processes, you can free up your team to work on more productive areas, increasing your overall output as well as improving your operational efficiency.
Here are the few business operations you can automate:
Customer Service
Implementing an AI chatbot into your company's website can help automate customer service by providing them with answers to frequently asked questions without contacting a customer service representative, saving time and effort.
Social Media Management
Instead of manually publishing each social media post on every platform, you can utilize a social media management service that enables you to schedule many posts at once and publish them to all of your accounts.
Hiring
Rather than having to manually sort through dozens of job applications, automated hiring tools can help you choose the most qualified candidates by looking for specific keywords and criteria.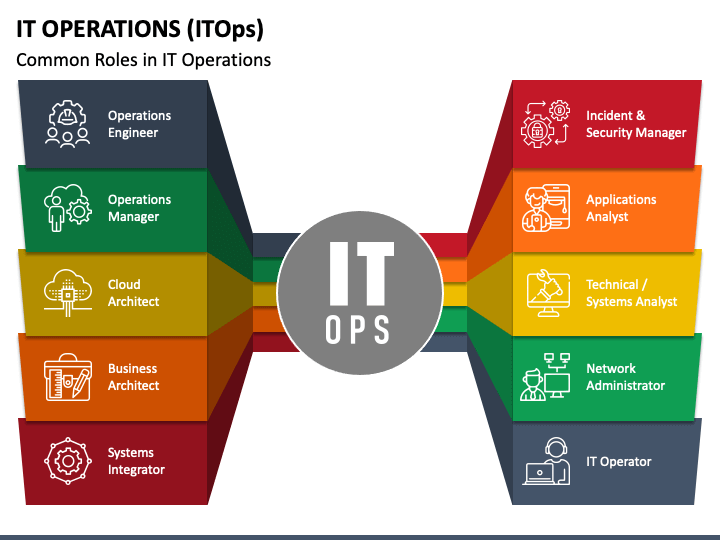 Communication Processes
Since more people are choosing to work from home, the absence of a truly shared workplace can frequently make it difficult to do work effectively. However, this can be minimized by using technology designed to support collaborative work regardless of where the participants are. Group video calling services like Zoom and Microsoft Teams, which allow meetings and presentations to take place outside of the office while keeping staff members informed, are ideal examples of this.
Other systems, like Slack, let you set up collaborative virtual workspaces by creating text channels for different teams, projects, and announcements. This is a simpler and more user-friendly alternative to constantly packed email inboxes.
Related article: Network Fault Management and Monitoring: Definition, Benefits, and Guide
Bottom Line:
It can be concluded that impact of technology in operations management is incredible and certainly an inevitable transformation process for many organizations. The benefits of technology are clearly related to the resources and processes that operations management is directly in charge of. However, technology is not a panacea and cannot be used as a stand-alone fix for every issue facing the business or as a certain way to boost productivity. Technology will work only when all the processes are optimized within the company and combined with skilled operations management.