No matter how well-developed your product is, it's likely that a customer will have questions at some point during the process. When they do, it's helpful in many ways for them to be greeted by an efficient and effective customer support team. Understanding what makes for exceptional SaaS customer support and how to implement it can significantly improve your company's performance.
SaaS customer support is a type of customer support that is provided through a web-based interface and may include features such as live chat, email, and phone support. SaaS customer support may also have a knowledge base or FAQ section.
The software-as-a-service (SaaS) model has become increasingly popular in recent years, as it offers many advantages over traditional software models. One of the key advantages of SaaS is that it allows for a more hands-off approach to customer support. In conventional software models, customers typically had to contact the software company directly for support, which could be time-consuming and problematic, especially if the customer was located in a different time zone from the software company.
With SaaS, customers can often get their help directly from the software provider's website. It can be a knowledge base where customers can search for answers to their questions or a community forum where they can post questions and get help from other users. In addition, SaaS providers often offer live chat and email support so that customers can get help in real time if they need it.
The SaaS model offers several advantages for software providers and customers.
For software providers, it can be a more cost-effective way to provide customer support. Some benefits of SaaS customer support include 24/7 support, quick and easy access to customer support representatives, and comprehensive knowledge base resources. For customers, SaaS customer support offers quick troubleshooting of technical issues, resolving billing inquiries, and canceling their subscriptions if necessary.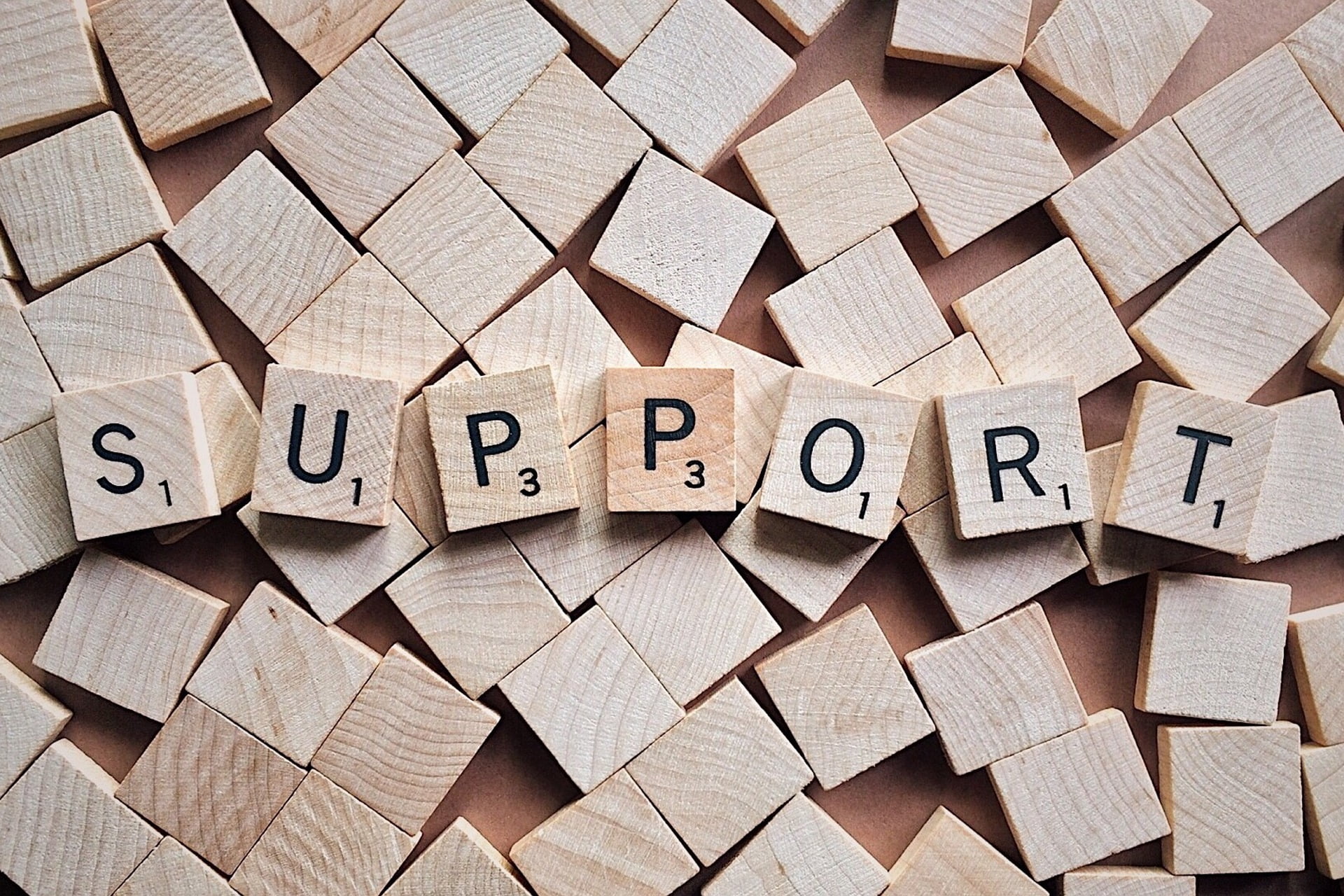 Why is customer support important for SaaS companies?
We live and conduct our business in a constantly evolving customer-centric era. Excellent customer support has proven to be a game changer in businesses of all sizes. There are a few simple reasons why strong customer support is imperative today.
Customers need to easily get in touch with someone if they have a question or encounter a problem.
Customers need to feel like they are valued and that their concerns are being heard.
Customer support can help to build trust and loyalty between a company and its customers.
Customer support ensures two-way communication between a company and its customers. This communication is vital for addressing concerns, answering questions, and building long-term relationships. Customer support can also help resolve issues before they escalate and become bigger problems. Today's customer looks for proactive support rather than reactive one; having most of the common answers on the website assures its customers that they can help themselves, giving them greater control over their issues.
Moreover, providing solid support helps increase customer satisfaction and loyalty. If customers feel like they can quickly get in touch with someone willing to help them, they are likely to be satisfied with the company. Additionally, if customer support is responsive and helpful, customers will continue doing business with the company and recommend it to others.
In short, customer support is essential for SaaS companies because it allows for better communication, builds trust and loyalty, and can help to increase customer satisfaction.
Examples of SaaS Companies with excellent customer support:
Several great companies are providing excellent SaaS customer support, and some of the best examples are here if you want to adopt their strategies.
Zapier
Zapier is a leader in no-code automation that integrates with 5,000+ apps, enabling collaboration across departments to create scalable, secure, custom workflows to meet your business needs. They support a broad range of users, including beginners trying automation for the first time and power users who run advanced scripts across many different integrations.
Their customer support is superior because of how customers can get help. They are proponents of all-hands support for employees across the business to remain connected to their customers. Moreover, they also offer strong community support.
Buffer
Buffer is a social media company that offers a simplified and straightforward support system to help customers find a solution. Every page of their app enables customer support, so the customers don't have to search for the answers on any other page or anywhere else. And when they find the information, they are already within the product. Essentially, Buffer helps customers help themselves.
Shopify
Shopify is a software that is subscription-based and allows business owners to set up their online store and sell their products worldwide. They leverage social media and offer customer support through Twitter. They proactively share information, respond to customer complaints, and provide quick resolutions. SaaS businesses can leverage social media platforms to engage with their customers from anywhere and immediately address complaints and concerns.
MailChimp
MailChimp is a platform that offers an email marketing service. It helps users create campaigns and measure their success with data analytics. MailChimp has an extensive help center that allows you to set up an account and target your audience. They also help you create an email campaign and get campaign reports in real time. What's more, they offer customer support in multiple languages; they have a knowledge base to cater to their audience.
Each of these companies has recognized the value strong customer support brings to the table and has proven themselves with certain best practices.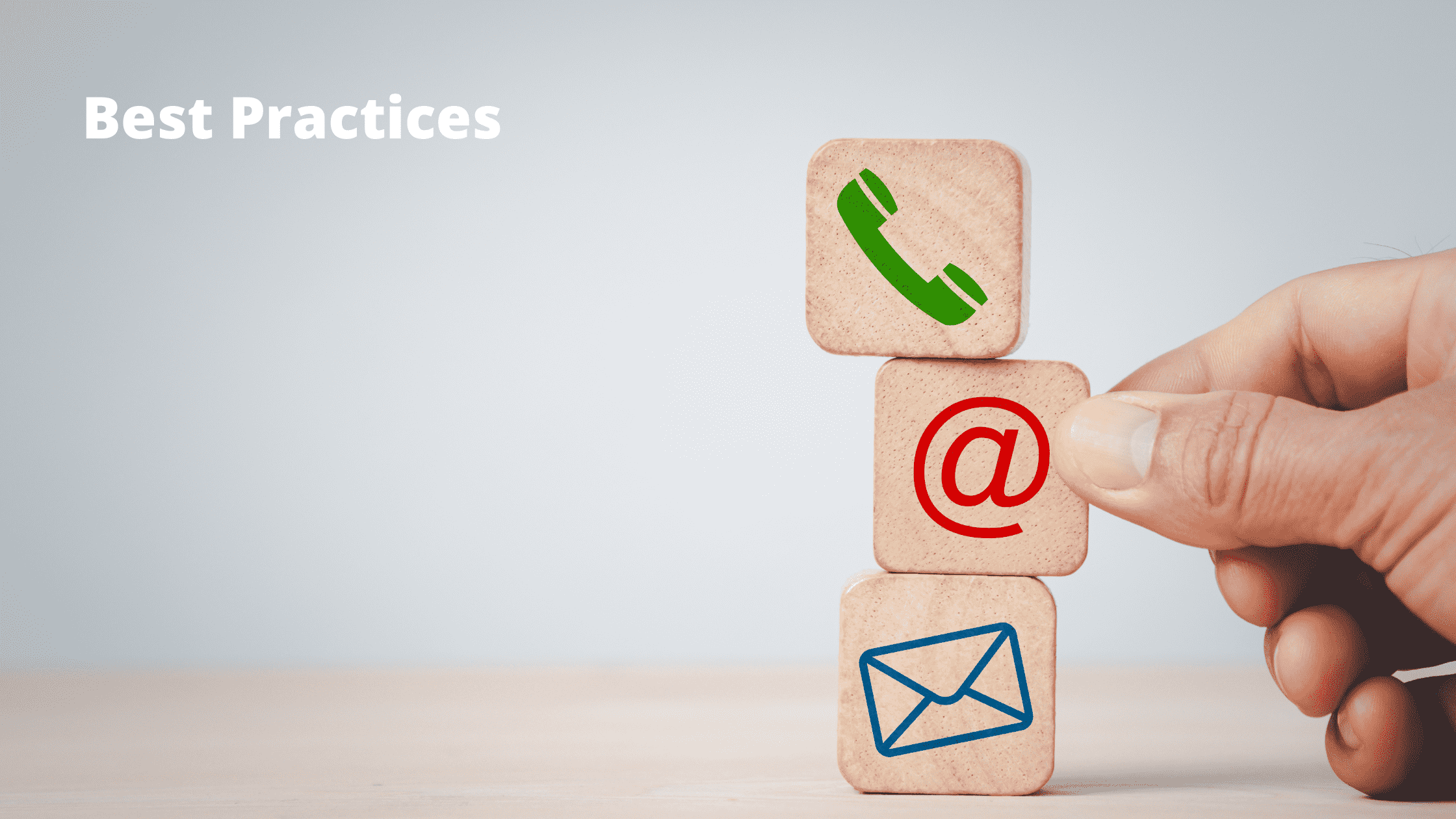 There are a few best practices to keep in mind to provide the best possible customer support for your SaaS product.
Documentation for knowledge base
An often overlooked benefit of SaaS customer support is a comprehensive knowledge base. Customers find what they need, and the volume of your incoming support tickets is slashed. Having your knowledge base documented can also make onboarding new employees a far simpler feat.
Connecting the SaaS support team to your product
Building a bridge between your SaaS support team and the rest of your company can reduce the risk of potential issues. Your customer support team is the one in direct contact with your customers. Facilitating a relationship between the product team and the support personnel can help you focus on your customers' needs.
Appropriate support channels.
It pays to ensure your SaaS customer support channels provide you with the opportunity to deliver improved support and solutions. Your customers would prefer a quick and concise answer via any channel. There's no point in having several bilingual channels if you don't have a dedicated customer support team to tend to them.
Accessibility
Create a well-designed SaaS support strategy and place the right communication channels for your customers. Strategically placed 'contact us' buttons, with options for live chat and easy search tabs, can help your customers access whatever help they need.
Understand the importance of speed
Over 70% of customers expect you to respond to them in less than 10 minutes. And over 40% opt for a live chat as a means of customer support. Live chat support may feel like an added burden, but it can be well worth the adaptation.
Track your progress.
Keep tabs on your SaaS customer support team's performance and progress. Monitor ticket volume, average response times, and customer satisfaction with service levels. Analyze the number of free trial customers who become paid customers following a customer support experience. Use this to understand the impact of your company's customer support efforts on your business.
Invite frequent feedback
How do you gauge your SaaS customer support performance? Consider giving your customers the chance to give you feedback. It can be via a link at the bottom of an email, a phone survey, a live chat check-off, or by asking people to rate their experience.
Engage a SaaS customer support operation
Not everyone will have the skills or attitude required to deliver outstanding support. Expert customer support operations ensure bespoke customer support on your behalf. You're in a prime position to keep your existing customers when you offer exceptional customer support that generates positive customer experiences.
What are the critical components of a great SaaS support strategy?
Hiring the right SaaS support team is the most important investment in your customer service model. A strong team of agents, the right tools, and solid customer resources will ensure that your support team provides the best possible customer service.
Savvy agents
A good SaaS support agent should be, above all else, curious and eager to learn. Technical skills are important, too, so they can handle more in-depth tech questions that may come in. They should be professional so you know you can trust them with customer-facing communications. As you hire agents in multiple locations, you can offer support around the clock and communicate with customers from around the world. Employing remote support agents can be straightforward. The right communication tools will help your team stay connected and communicate with customers worldwide.
Smart tools
The right support tool empowers your agents to do their best work in real-time. Because a SaaS product is technical, it's important that screen sharing and video conferencing are options offered on your customer support platform. A desktop and mobile app must have screen sharing, video calling options, and team messaging and phone call functionality. It's vital your support team can connect with customers and partners and sync customer information across platforms.
Knowledge base
If you're getting many of the same questions to your support team, it might be time to include resources on your website. Many customers prefer to work through issues themselves, and some may have technical questions at a time when support is unavailable. It could be an FAQ page or a help center, but your customers should be able to get any information before reaching out to support. Train and encourage support staff to use the already available articles. An agent can reply, "Here's an article that shows how to do that," instead of spelling out the entire process. If it doesn't work, you can see it as feedback to improve the software, making it more intuitive.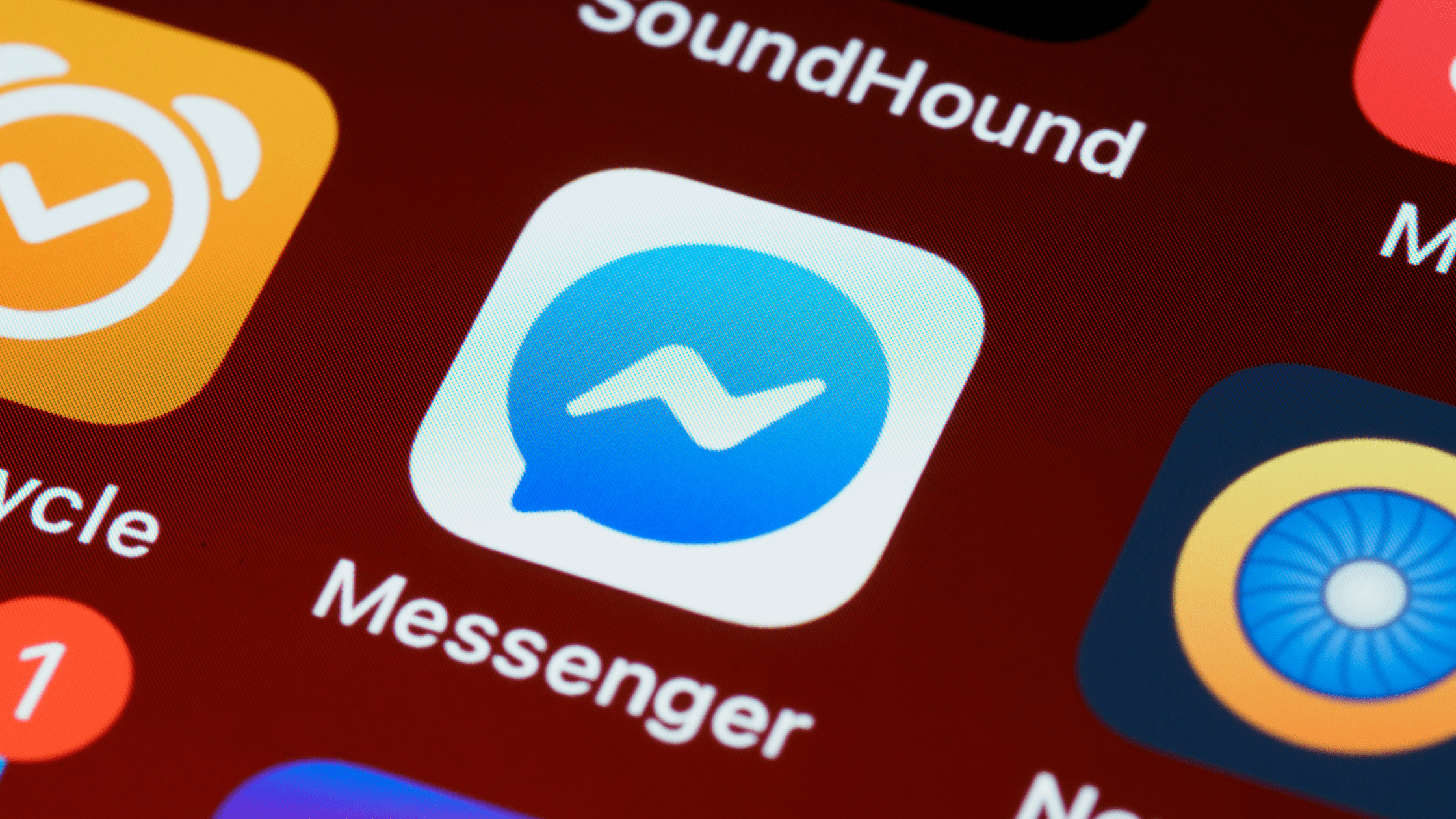 Meet the customer with tailored messaging
Omnichannel customer support is about meeting customers where they are and allowing them to get service however they're most comfortable. Fielding SaaS support requests on Twitter or Facebook, live chat, and standard support tickets is common. 88% of customers hate having to repeat themselves on multiple different channels, so you can tailor your messaging a bit.
A crucial part of the customer support strategy is to have a powerful and knowledgeable support team. But how do you structure a SaaS support team?
Structuring a SaaS support team
Every SaaS company is different and has a distinct mission and vision. Regardless of your business model and operations, all SaaS support teams can benefit from a few fundamental guidelines and strategies. This is because complete customer satisfaction is the goal shared by all SaaS customer support teams. Here are three fundamental techniques for building the ideal SaaS foundation for dependable and excellent results.
Dedicated channels for customer support
A SaaS company can use several channels to offer support, including emails, live chats, calls, community forums, social media, and more. The answer lies in creating dedicated teams for different channels and training them in those specific platforms.
Adopt an Omnichannel approach
The omnichannel approach toward SaaS customer support is best, aided by a centralized database for all customer issues and information. Your support agents can share and access information effortlessly across all channels and provide connected, unified support to customers. It's a great way to offer seamless support to customers.
Nurture domain-specific SMEs
Every SaaS company should develop and nurture domain-specific subject matter experts. A domain expert will quickly identify customers' issues and deliver accurate solutions. Suppose an agent receives a ticket about billing issues, and this agent is not the right person to deal with billing; the issue can be escalated to the SME.
To conclude
A great support experience can be a key differentiator between you and the competition. When done right, it can hugely impact your bottom line, retention, product velocity, and even product adoption. You can start with a solid customer support strategy, select the right software tools, and engage a qualified team to set you on the path to improving your customer journey.