Did you know that according to the book Marketing Metrics, the probability of selling to an existing customer is between 60- 70%, compared to only 5 – 20% for a new prospect?
And according to InMoment, 77% of customers have lasting relationships with particular companies that last up to 10 years. Yet, in marketing, customer acquisition has long taken precedence over customer retention.
While acquiring new customers has appeal, keeping existing ones happy will consistently yield a higher return on investment (ROI) and costs 5 to 25X less.
So, how do you develop a customer retention strategy that keeps your current customers interested and happy?
Examining the entire customer experience is essential to boosting customer retention. When interacting with your brand, every customer's thought and emotion is part of the customer experience.
A buyer's relationship with a business can be influenced by various customer-facing interactions, including how support tickets are handled or how a business promotes its values.
You can enhance customer retention and loyalty by establishing a seamless experience that keeps customers delighted at every stage. On the other hand, if your business falls short of customer expectations, you risk losing those customers before you have an opportunity to make things right.
What does customer retention mean?
Customer retention refers to a range of activities taken to retain clients long-term and convert them into loyal customers. Making first-time customers into repeat ones and increasing their lifetime value (LTV) are customer retention objectives.
Why is customer retention important?
Generally speaking, retention of customers is more affordable than bringing in new ones.
According to the Harvard Business Review, acquiring a new customer costs 5-25X more than retaining an existing one.
While retaining customers, you do not need to spend much on sales outreach, marketing, or advertising. Since customers already trust your brand from previous purchases, it is easier to convert existing customers into repeat ones.
However, on the other hand, when making that first sale, new customers frequently need more persuasion. You will only get recurring business if your customers are loyal. And loyal customers are more inclined to refer your brand to friends, family, and coworkers.
Here are a few reasons why customer retention is essential to a business's success.
Cost savings: Retaining customers is often less expensive than attracting new ones.
Positive word-of-mouth advertising: Loyal customers are more inclined to recommend your brand to their friends and relatives.
Enhanced bottom line: Even a 5% increase in retention rates can result in a 25–95% increase in revenue.
Customer loyalty: Customers loyal to your brand are less interested in other brands, promote your brand, and spend more with you.
Increased customer expenditure: Repeat customers are more likely to make a more significant purchase.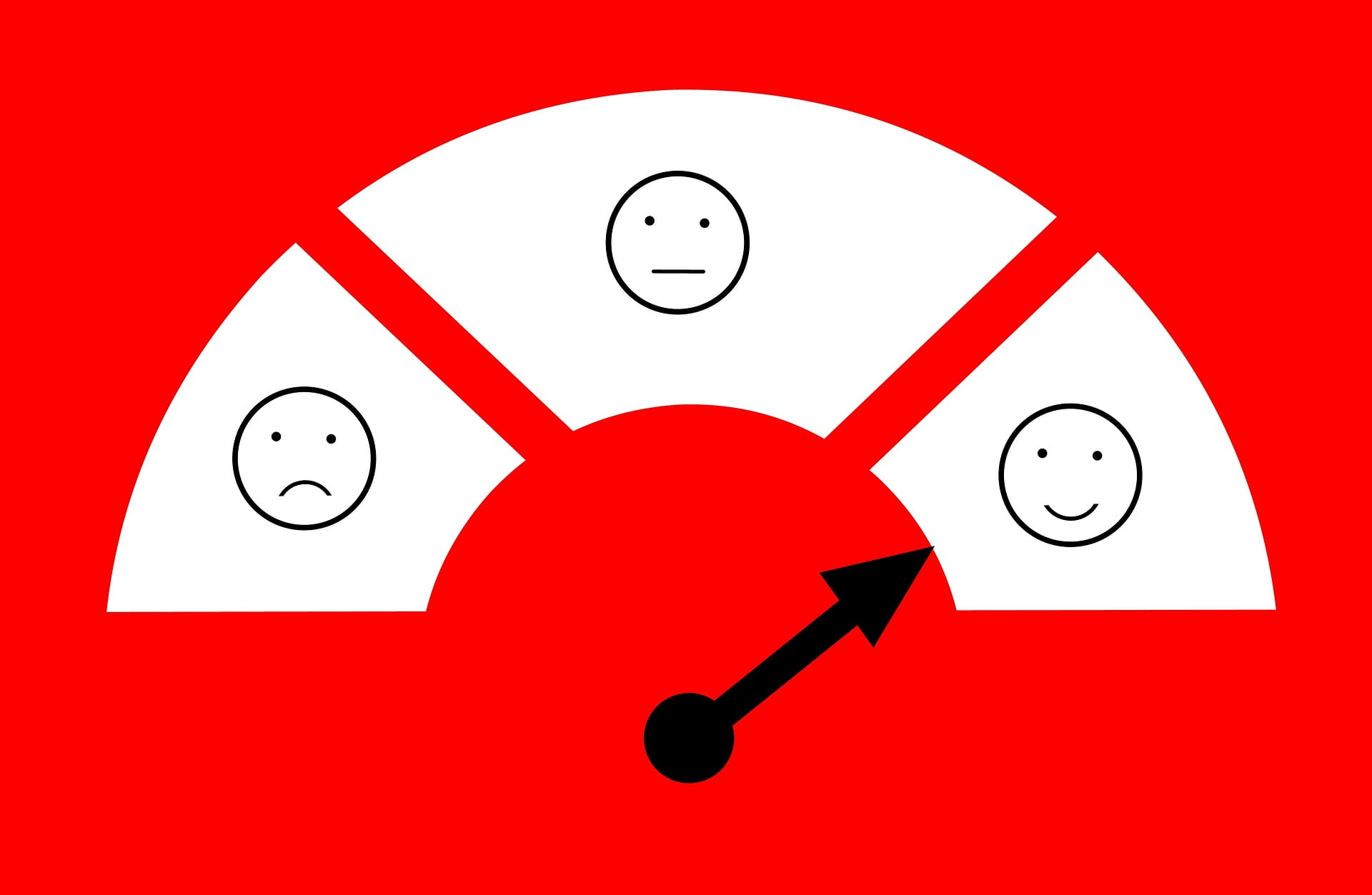 Important customer retention metrics
Now that you know what customer retention is and its significance for your business, there has got to be a way for you to measure your customer retention. You cannot just pull numbers out of thin air; that is where customer retention metrics come in.
Three key metrics—customer retention rate, customer churn rate, and customer lifetime value—should be used to measure customer retention.
1. Customer retention rate (CRR)
The percentage of previous customers who have remained devoted to your business throughout time is known as the customer retention rate.
Choose the time period you want to calculate it over, and then note the following:
Customer count at the beginning of a specified time period (S)
Customer count at the end of that time period (E)
Number of new customers acquired at that time (N)
Then, using the following equation, you may determine your customer retention rate (X): [(E-N)/S) x 100 = CRR.
For example, if your business starts the year with 100 customers (S) and at the end of the year you have 150 customers (E) while adding 60 new customers(N), then you have a 90% retention rate.
2. Customer churn rate (CCR)
Your churn rate—the percentage of customers lost over time—is a less obvious predictor of customer retention. Companies with a high churn rate generally have trouble retaining customers.
Customer count at the start of the time period (X)
Customers lost during that time period (Y)
Calculate your customer churn rate (Z) by using the following formula.
Customer churn rate: (Y/X) * 100 = Z
For example, if your business starts the year with 100 customers (X) and you have lost 30 customers (Y) at the end of the year, you have a 30% churn rate.
Low retention or high churn rates could indicate that something is not working well for you and your customers. But do not worry; you can correct these numbers with the right customer retention strategies.
3. Customer lifetime value (CLV)
Customer value over their entire lifetime is referred to as customer lifetime value. It enables a business to identify its most loyal customers. Customer lifetime value increases the longer a customer stays with a business.
For instance, a customer with a low lifetime value would sign up with a 50% discount and then close their account. Businesses should research which customer demographics have the highest lifetime value.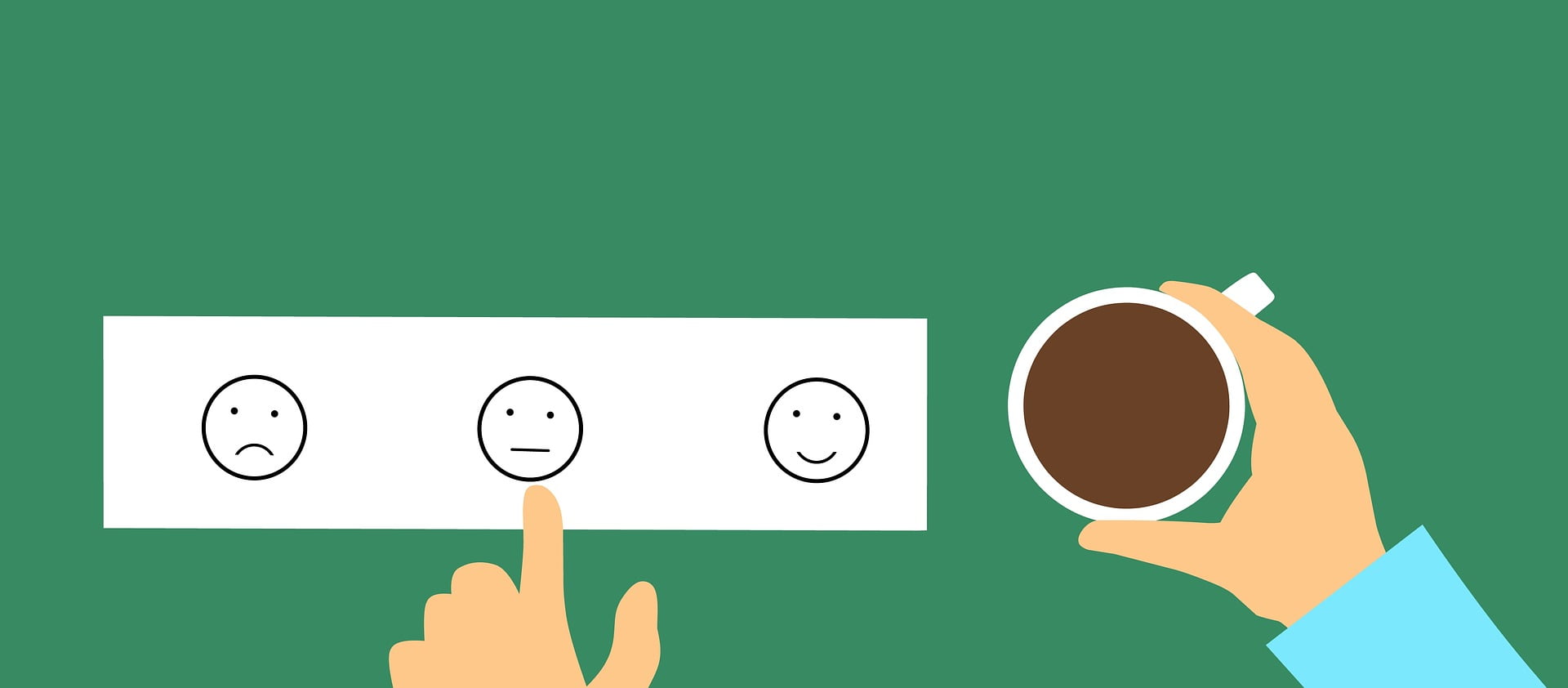 What are the most important customer retention strategies?
As we have established, retaining customers is less expensive than acquiring new ones. To increase your revenue by maintaining your existing customers, consider adopting one or more of these ten research-backed customer retention strategies.
1. Create a seamless onboarding process
Your business has the chance to establish a lasting first impression, so make sure it counts.
Customers will undoubtedly remember any problems with customer service during their initial onboarding, such as information being handled incorrectly or not having a defined point of contact to guide them through the process. Even though your business can rapidly resolve those quibbles, it could still leave the customer with a negative impression.
Beyond providing excellent customer service, a robust onboarding process should also consider how well the onboarding process works. Workflows for your company should include timely email triggers, follow-up messaging, self-service knowledge base access, and exciting messaging.
2. Provide customized experiences
No two customers are the same. Thus they might be looking for different products/services from your business. A one-size-fits-all solution will not work for customers with differing scales, time restraints, or other preferences.
78% of marketers say personalization has a "strong" or "powerful" impact, and 99% of marketers agree that it helps advance customer relationships.
So, keep your offering relevant and customized to each customer. And because of this, they will feel more eager to do business with you in the future.
3. Gain the trust of your customers
When it comes to increasing customer trust in your business, two things are true:
Do not think that they trust you just because they buy from you.
Building trust takes time.
81% of customers agree that trust plays a significant role in their choice to make a purchase. No business can deploy a universal strategy to build trust overnight. Your business should continually provide customers with value since reliability is an essential factor in developing trust.
If you consistently adhere to your brand promise and carry out what you promise to do, customers will start viewing you as a trustworthy brand.
Customer retention example:
Classy Curlies
Classy Curlies does something that most business owners find perplexing: they teach their customers how to complete the company's objective independently. This is a very effective way of establishing trust.
Customers can get DIY kits and instructions on the website for taking care of their hair and skin with regular items they can find at home or in the grocery store. If customers want a more tailored regimen, Classy Curlies also sells these DIY kits.
Classy Curlies has been able to gain and keep customers by putting their needs first and providing these solutions at no cost.
4. Quickly respond to customer inquiries
Data shows that prompt first replies boost customer satisfaction. And according to 73% of customers surveyed for Zendesk's 2021 Customer Experience Trend Report, fast support resolutions are essential for a positive customer experience.
Faster resolutions should ideally follow quicker responses. Even if you cannot resolve a ticket immediately, it still pays to get back to the customer as soon as possible. A brief message informing the customer that you have received their query can act as a quick response.
Estimating how long it will take to find a solution to their issue is even better. If customers are aware that you are actively seeking a solution, they will be more patient. Setting expectations for the time range in advance helps with that.
5. Streamline customer service processes
Helping your customer service representatives will benefit your customers as well. You can streamline customer service processes to ensure tickets are sent to the proper representatives and departments.
Customers benefit from a faster support process, and representatives benefit from an easier one. So, create several forms for support requests. Then, customers will receive a customized form that only includes questions about their specific issue. After that, use support software to streamline the process.
By doing so, specialized agents will be immediately assigned to handle various types of tickets. Representative satisfaction and customer retention will increase after streamlined and accelerated ticket resolution.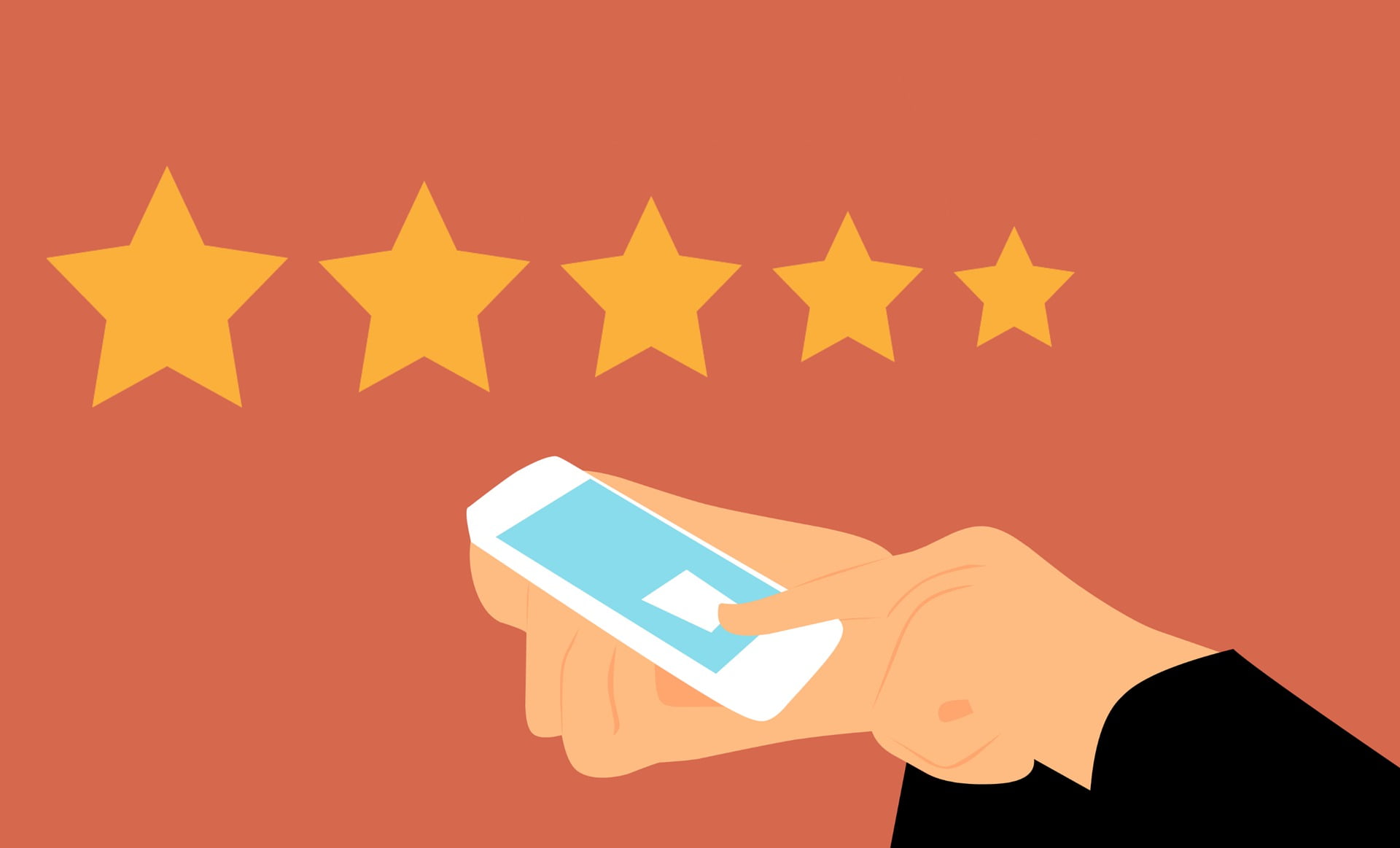 6. Gather customer feedback
One of the most effective tools you have to boost customer retention and lower churn rates is customer feedback. It helps to hear it directly from the source if you want to know what is and is not working.
By doing more surveys, you can give customers a voice. After resolving a ticket, you can ask for a "thumbs up or thumbs down" as part of a customer satisfaction survey. But it's also helpful to pose more focused queries, like:
l What would you say about your experience with our product?
l What, and why is it not working for you?
l Which of the following methods of customer support do you prefer?
Make sure your queries delve deep into the customer effort. For instance, due to its convenience, customers frequently favor self-service. To determine whether your customers prefer your self-service alternatives or whether you're making it too challenging for them to obtain the solutions they require, you can use surveys.
7. Incentivize loyalty
You can achieve increased customer retention by rewarding loyal customers. Customers like it when businesses show appreciation and give them reasons to stay. Strong enticements include rewards schemes, promo codes, or deals. These will encourage customers to continue making purchases from your business.
There are many loyalty programs, including tiered rewards and systems based on points. Additionally, loyalty programs help your business in gathering more detailed customer data. You may offer your customers more personalized rewards and offers the more purchasing information you have at your disposal.
In addition to rewarding customers, a loyalty program can offer a satisfying and personalized experience based on sales analytics. For customer retention, both elements are essential.
8. Get them to subscribe
The use of a subscription model is another strategy for customer retention. According to McKinsey, 15% of online buyers have signed up for one or more subscriptions to get things regularly.
Consider offering something unique and exclusive or a product they will use frequently and replenish to convince ecommerce customers to accept the idea of a subscription.
Customer retention example:
Amazon
It is unusual for a company with a commodity-based business strategy to incorporate a subscription service.
This is precisely what Amazon did by introducing PrimeThe subscription was first created to give customers faster delivery. It caused much criticism but quickly gained favor with regular platform users.
It is free to win customers over to your subscription-based business strategy. Offering rewards through privileged access to events and content is another low-cost approach to implementing this concept.
9. Employ unbiased customer feedback and reviews
Make use of the resources you already have to retain your clients. Customer testimonials, reviews, and star ratings use them all.
It would help if you incorporated these crucial KPIs into your plan for customer retention. Do people enjoy doing business with you?
In a Brandify survey, 88% of participants claimed that negative reviews impact their choice to make a purchase.
10. Under promise and over deliver
Remember to always under-promise and over-deliver. Customer expectations are at an all-time high, and the only way to compete is to be prepared to go above and beyond to provide the best online buying experience.
Example :
Dollar Shave Club
Customers expect brands to foresee their requirements and address problems before they arise. Because of this, proactive customer service is crucial for retaining customers. Before customers contact customer service or abandon their cart, Dollar Shave Club greets website visitors with a chatbot to address frequent questions.
Customer retention is an ongoing process
There are numerous methods for retaining clients, but there are no fast cuts. The preceding customer retention strategies are not all, but they should provide you with some novel strategies for retention. There are no shortcuts to retaining clients; your product and service will do most of the work.