Do you know 80% of employees spend half of their workweek on "rework" caused by poor communication? Given that, it is no more surprising that – many business leaders like you are already tired of siloed interactions between multiple departments getting in the way of IT service! So, are you on a quest for a platform that brings your employees together for peak performance?
All you need is – a fully integrated ITSM platform that syncs up agents, business teams, and customers to improve the entire service management journey. But how do you find the right tool that can perfectly match your needs?
Choosing an IT Service Management (ITSM) toolset is one of the most important and, undoubtedly, most involved decisions you will make as a service desk, helpdesk, or IT manager. You might be in the midst of choosing one right now—or you might be a few years off from looking for a new one.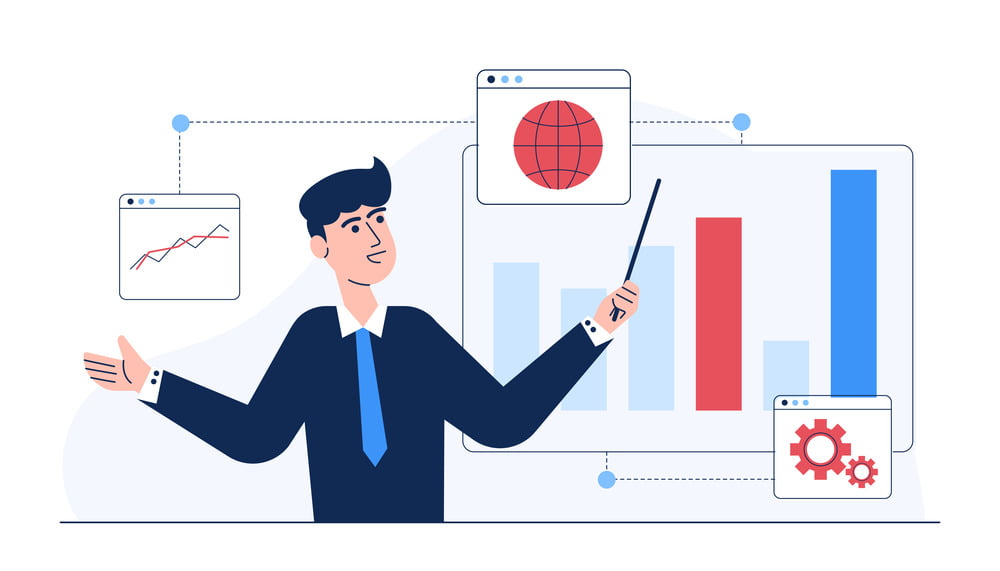 Yet, whatever your situation, the importance of choosing an ITSM toolset can't be underestimated. According to the AXELOS survey, about 48% of organizations rated their ITSM capabilities as either "great" or "good." Another 27% believed they were "making progress," while 22% acknowledged they had "considerable room for improvement."
Related blog: ITSM Consulting: A Deep Dive into Service Management Consultancy
This indicates a nearly 50:50 split between those who perceive their ITSM as successful and those who see a need for significant enhancement in ITSM capabilities. And do you know choosing the wrong ITSM tool will inevitably cause your business long-term problems? Therefore, you need to get it right the first time. After all, ITSM tools do so much, but there is no one-size-fit solution.
From creating clear dependency mapping and fixing service issues to automating incident response and changes, ITSM serves as the crucial link between your team and customers. Implementing the right ITSM processes streamlines your services, automates tasks, strengthens team connections, and boosts business productivity. But with numerous big names in the market, it can become cumbersome to navigate your way and find the right ITSM tool for your business-specific requirements.
To reduce your hassle, here we are providing some key criteria on how to choose the right ITSM tool for your organization. Key Criteria for Selecting the Ideal ITSM Software Around 80% of ITSM teams that are failing to work with agility will find their efforts being ignored or bypassed, so it's up to IT leaders to figure out how to keep ITSM evolving and adapting.
To guide technology leaders in making informed decisions about IT service management (ITSM) solutions, we have brought you a selection of possible criteria to help you choose the ITSM software that best suits your company.
Understanding Your ITSM Requirements
Choosing the right ITSM tool that aligns with your business needs is of paramount importance. Before making a selection, it is crucial to gain a deep understanding of your specific requirements. A solid starting point is to conduct an objective assessment of your organization's ITSM maturity. This will enable you to benchmark your service management capabilities and create a well-structured plan for implementing ITSM software.
Consider the types of services you aim to provide and how a particular ITSM solution can support them. If you are looking to extend your service management processes to other service delivery departments, seek a tool with robust Enterprise Service Management capabilities.
Features and Functionality of ITSM Tool
Dedicate time to thoroughly research and comprehend the diverse features and functionalities offered by various ITSM software solutions and assess their relevance to your business needs. Evaluate the scope of ITIL processes you need to implement to identify the optimal ITSM software solution. For example, if availability management is crucial, ensure the selected solution fully supports it.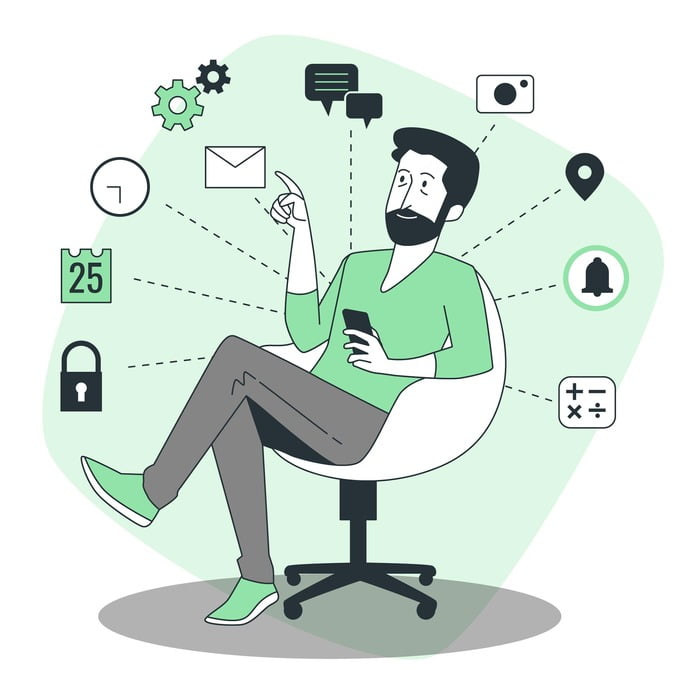 Examine how each tool handles fundamental service management processes such as problem management, change management, incident management, service requests, and configuration management. Additionally, assess whether it seamlessly integrates with existing systems or applications already in use within your organization. Consider factors like integration with applications and technologies such as ERP, CRM, and HR systems and whether they are on-premise or cloud-based.
Usability and Configuration
When choosing an ITSM software solution, pay attention to user experience features like user interface design and weigh the balance between ease of use and depth of configuration options. Identify a tool that can meet your must-have features while offering GUI-driven configuration capabilities.
A GUI-driven solution empowers administrators to effectively manage and customize workflows without the need for costly development resources. If a coding-based solution is required, allocate resources for external development, training of internal teams, DevOps management, and more complex project oversight.
On-premise vs. Cloud-Based vs. Hybrid
Choosing between on-premise, cloud-based, or hybrid ITSM systems requires careful consideration. Each has its own set of advantages and drawbacks, so it's essential to consider your options carefully.
On-premise systems are well-suited for businesses requiring high control over their data and operations. They offer enhanced security and compliance with regulatory requirements but come with higher upfront costs.
Cloud-based systems are ideal for businesses seeking access to their data from anywhere in the world. They are also more cost-effective, requiring less hardware and maintenance compared to on-premise systems. In fact, the cloud-based ITSM solutions market is projected to grow from USD 4.77 billion in 2023 to USD 5.35 billion by 2028, at a CAGR of 2.33%
Hybrid systems combine the strengths of both approaches, offering flexibility to balance control and cost-effectiveness. It allows organizations to keep sensitive data on-premise while utilizing cloud resources for scalability and efficiency. This model requires careful integration and management but can be a powerful solution for businesses with diverse needs.
Budget Considerations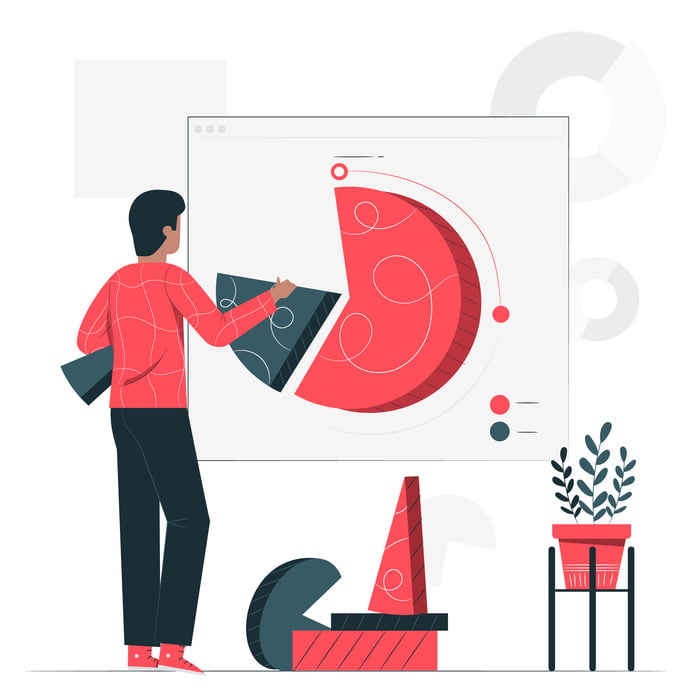 Evaluate pricing models and seek a provider focused on delivering a cost-effective solution. There are various pricing and licensing models available, each with its own set of advantages and disadvantages. Understanding these models will help you make an informed decision while selecting the right software for your business.
It's crucial to calculate the Total Cost of Ownership (TCO) of the ITSM solution. This encompasses all direct and indirect costs incurred by the software throughout its lifespan, including acquisition, implementation, support, maintenance, upgrades, customizations, user training, etc.
Vendor Relationship Matters
Beyond cost and functionality, remember that you'll be entering a long-term partnership with your chosen ITSM vendor. Thus, finding a vendor that comprehends your unique business requirements and can provide the necessary support and commitment for your ITSM project's success is essential.
Always check for the vendor's reputation and track record of successful implementations and ongoing support. Additionally, consider the following:
What feedback do existing customers have about the vendor/solution?
Are references and case studies readily available?
What level of support is offered for the ITSM solution?
Must-Have ITSM Features: Building Blocks of Great IT Service Management
When choosing an ITSM tool, you should not limit your requests to possible criteria; you should also check for several must-have features that can significantly enhance your organization's IT service delivery and management. Here are some key features to look for:
Asset Management
Ensuring the streamlined administration of IT assets and configurations is imperative for upholding a stable and secure IT environment. If this is a pivotal requirement for your business, seek ITSM software with robust asset and configuration management functionality. The tool should enable you to monitor and oversee hardware, software, and other IT assets throughout their lifecycle.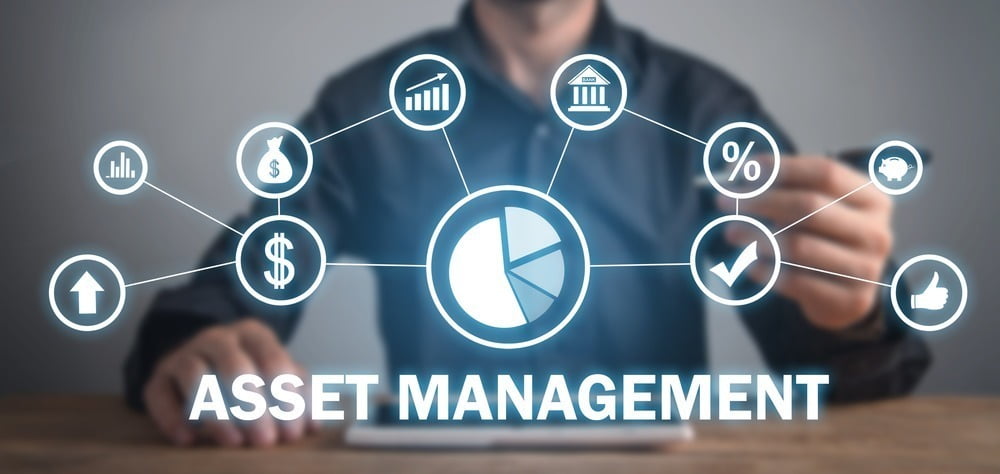 Look for the ITSM tool, which offers asset discovery, inventory management, license tracking, and configuration item relationships. Accurate and up-to-date information about your assets and configurations empowers you to make informed decisions, optimize resource allocation, and minimize the risk of unauthorized or non-compliant changes.
Incident Management
Incident management is one of the critical components of any ITSM solution. It enables efficient tracking, management, and resolution of IT tickets. A robust incident management system ensures prompt responses and swift issue resolution, minimizing disruptions to business operations. Some of the essential features to look for in an incident management module include automatic ticket generation, categorization, prioritization, and escalation mechanisms.
Change Management
An effective change management system is vital for maintaining stability and mitigating risks. Without proper software to oversee organizational changes, you risk losing valuable assets, time, and resources during onboarding, offboarding, and other internal transitions.
An ideal ITSM solution should encompass comprehensive change management functionality, enabling you to plan, monitor, and control changes across your IT infrastructure. This feature should offer a structured approach to change requests, ensuring thorough evaluation, approval, and implementation.
Problem Management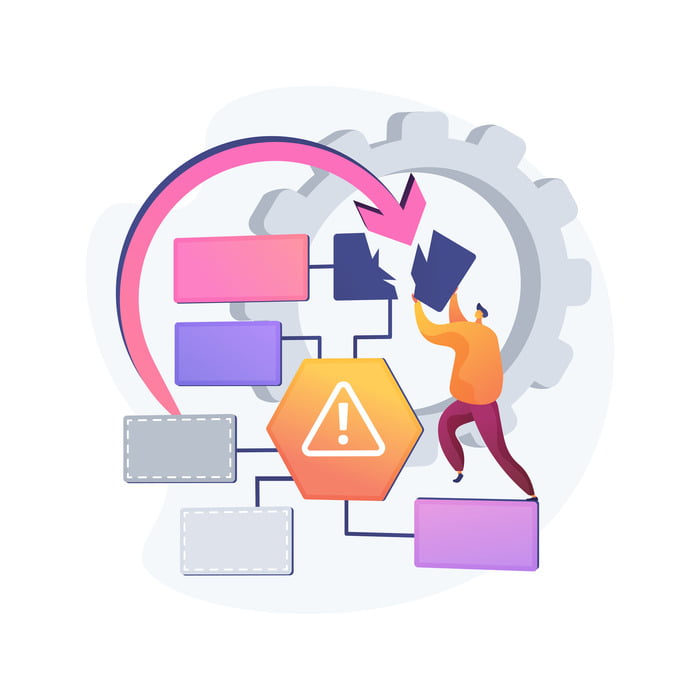 Identifying and addressing the main causes of recurring incidents is the primary focus of a problem management module. A robust problem management functionality aids in investigating, analyzing, and pinpointing underlying issues, leading to successful problem resolution.
A reliable ITSM solution should include features like root cause analysis, trend identification, and proactive problem identification. This structured approach not only reduces the impact of incidents but also enhances the overall stability of your IT environment.
Knowledge Base
A comprehensive knowledge management system is an indispensable resource for any IT service desk. It serves as a centralized repository of information, offering users self-help resources, troubleshooting guides, and best practices from within the organization.
A well-organized and easily searchable knowledge base enables users to access pertinent articles and documentation for independent issue resolution. Knowledge bases decrease reliance on IT support and expedite problem resolution. When selecting an ITSM solution with a knowledge base, seek out user-friendly interfaces, easy customization (without coding requirements), and collaborative features.
Ticket Management
Ticket management plays a crucial role in maintaining a streamlined and organized approach to IT service delivery, ensuring that user needs are met promptly and proficiently. It is always recommended to choose an ITSM solution that creates, tracks, and resolves IT-related requests and incidents.
Additionally, the tool should provide a structured approach to handling various types of service requests, incidents, and problems within an organization's IT environment. Also, make sure to choose an ITSM software that serves as the central hub where end users can report issues or make service requests while providing IT teams with a structured framework to prioritize, assign, and resolve the tickets productively.
Metrics, Analytics, BI, and Reporting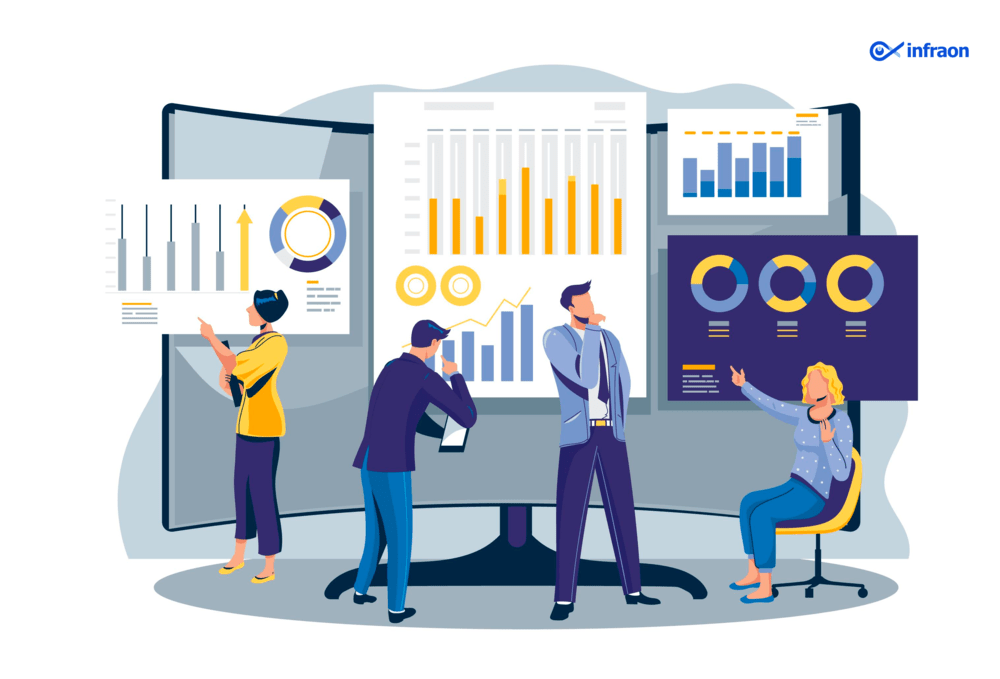 The right ITSM solution provides users with intuitive and actionable insights. Instead of inundating users with excessive metrics and KPI data, they should offer practical insights based on contextual knowledge. ITSM technologies should allow users to create useful dashboards using pre-designed templates and advanced customization options.
The analytics and reporting solution should assist in addressing critical business queries guiding ongoing enhancements in IT service delivery. Incorporating machine learning algorithms that facilitate incident record creation and generate performance reports based on concise descriptions can significantly enhance end-user productivity.
Event Management
Event management is a critical feature in an IT Service Management (ITSM) tool, ensuring that all events within the IT infrastructure are continuously monitored. This includes tracking server performance, network activity, security incidents, and application behavior. A robust ITSM tool provides real-time visibility into these events, allowing IT teams to respond promptly.
Accessibility to event data from anywhere and at any time is essential for maintaining business-critical operations, especially in today's remote work environments. Additionally, the tool should be capable of generating reports and notifications based on predefined criteria, enabling proactive issue resolution and ensuring the overall health and security of IT systems.
Self Service Portal
The presence of a self-service portal automates key ITSM processes, enhancing productivity. This portal allows end-users to raise requests, report incidents, and manage changes without the need for technical expertise. Its user-friendly interface ensures easy interaction with IT services.
A centralized knowledge base within the portal stores articles, FAQs, and solutions to common problems, and AI-powered search capabilities facilitate quick access to relevant information. This empowers users to find solutions independently, reducing the dependency on IT support.
Service Catalog Management
Service catalog management is pivotal in establishing a service-driven culture within an organization. This feature involves cataloging and describing IT services, making them easily accessible to users. It accelerates the process of requesting services by providing clear information about what each service offers, its associated costs (if applicable), contact points, and the steps involved in making a request. This transparency enhances user satisfaction and streamlines service delivery.
Workflow Automation

Always look for an ITSM tool that enables your IT teams to automate routine tasks and processes, significantly boosting operational efficiency. Workflow automation in ITSM is a pivotal feature that revolutionizes the way IT tasks and processes are handled. It involves the automation of routine and standardized IT-related activities while ensuring consistency, and reducing human error.
It not only accelerates task execution but also enables IT departments to allocate resources more strategically, improve service quality, and enhance the overall IT service delivery experience for both employees and customers.
Related article: The Ultimate Guide to ITSM Ticketing Systems in 2023
Final Note
Finding the right ITSM tool shouldn't give you nightmares. Your employees deserve the ideal tool that will not only make their jobs easier but also give them the ability to respond to customer issues quickly. Your team's support capabilities are based on your ITSM software. The right software can reduce the workload on your team and improve the resolution of technical issues, whereas the wrong software will only make things worse. Whatever you decide, approaching it with a clear list of requirements and looking out for pitfalls will increase your chances of finding the perfect solution for your company's needs.
If you are looking for feature-rich yet cost-effective ITSM software, your search ends here. Infraon ITSM is an all-inclusive platform designed to support your entire IT service management journey by leveraging workflow automation. Many businesses rely on Infraon ITSM as their primary ticketing system because of its ease of use, reliability, and ability to streamline processes for employees. Before considering a ticketing system, make sure to have a discussion with your management team and understand their needs.
Do not compromise on security, and compare the capabilities of other tools. With Infraon ITSM, you can rest assured that your team will have all the required tools to solve issues and proactively manage their entire IT service ecosystem.