Although managing assets can be a difficult chore, it is undoubtedly a crucial one. Therefore, asset management software can aid your firm in effectively managing its assets.
The main objective of asset management is to increase the longevity and dependability of assets and individual components, which also has the added benefit of lowering additional costs associated with premature asset breakdowns. It also extends the equipment's life, eliminates manual work to help the workforce concentrate on more strategic tasks, enables more seamless experiences, and reduces the chances of downtime.
We have developed an asset management checklist to help you while you're thinking about investing in asset management software.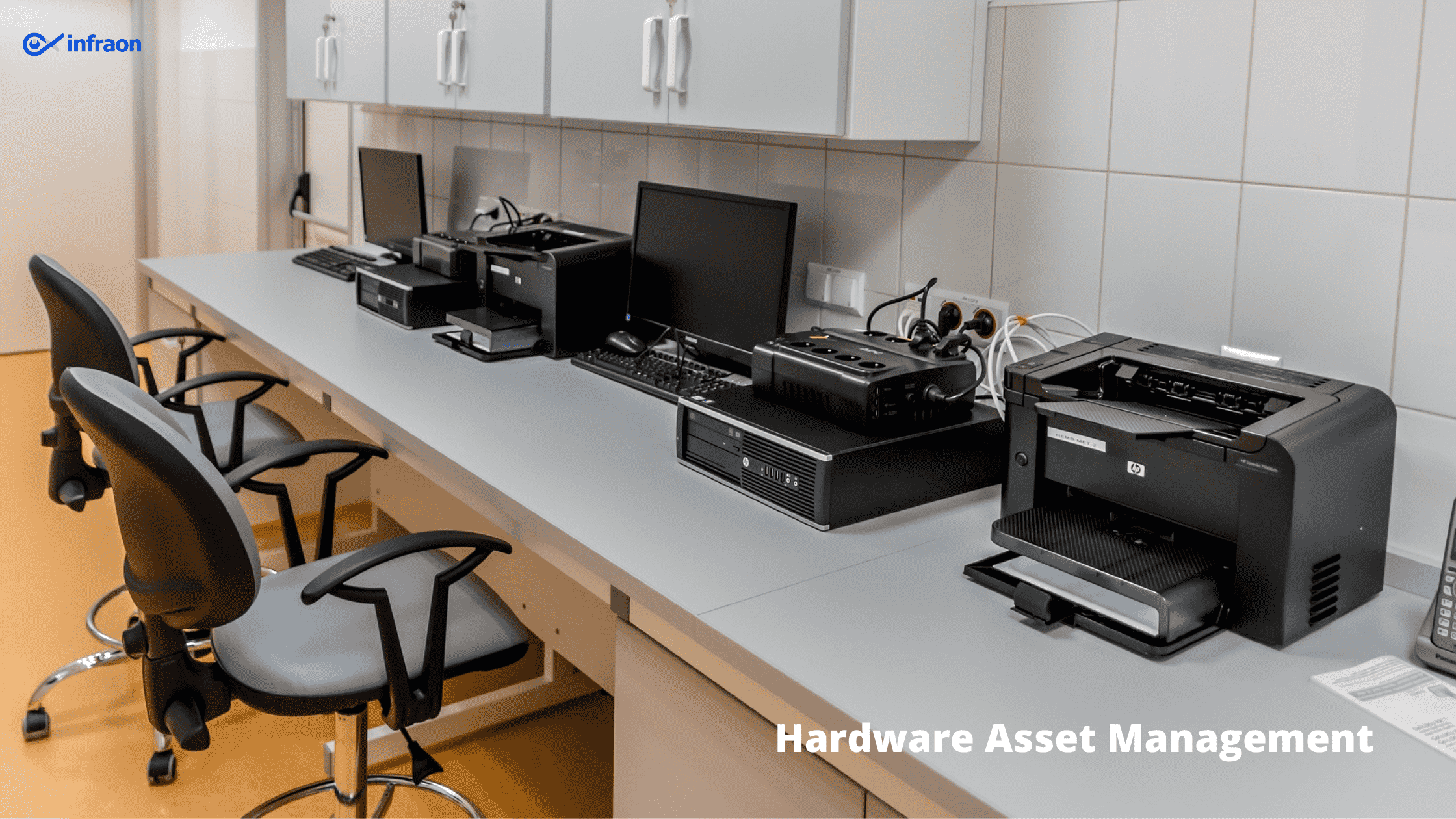 From the point of asset acquisition until asset retirement, Hardware Asset Management (HAM) controls physical assets such as laptops, IP phones, printers, etc., as well as computer networks. HAM solution will provide administrators with complete visibility into all hardware assets, their allocation, condition, and so on.
Businesses that successfully implement Hardware Asset Management as a discipline frequently see increased business agility, asset longevity, operational efficiency, and lower costs across the entire organization.
By tracking the company's physical assets, HAM improves business agility and gives your company access to asset lifecycle management, asset stock, and inventory module, vendor management, access control, and location tracking.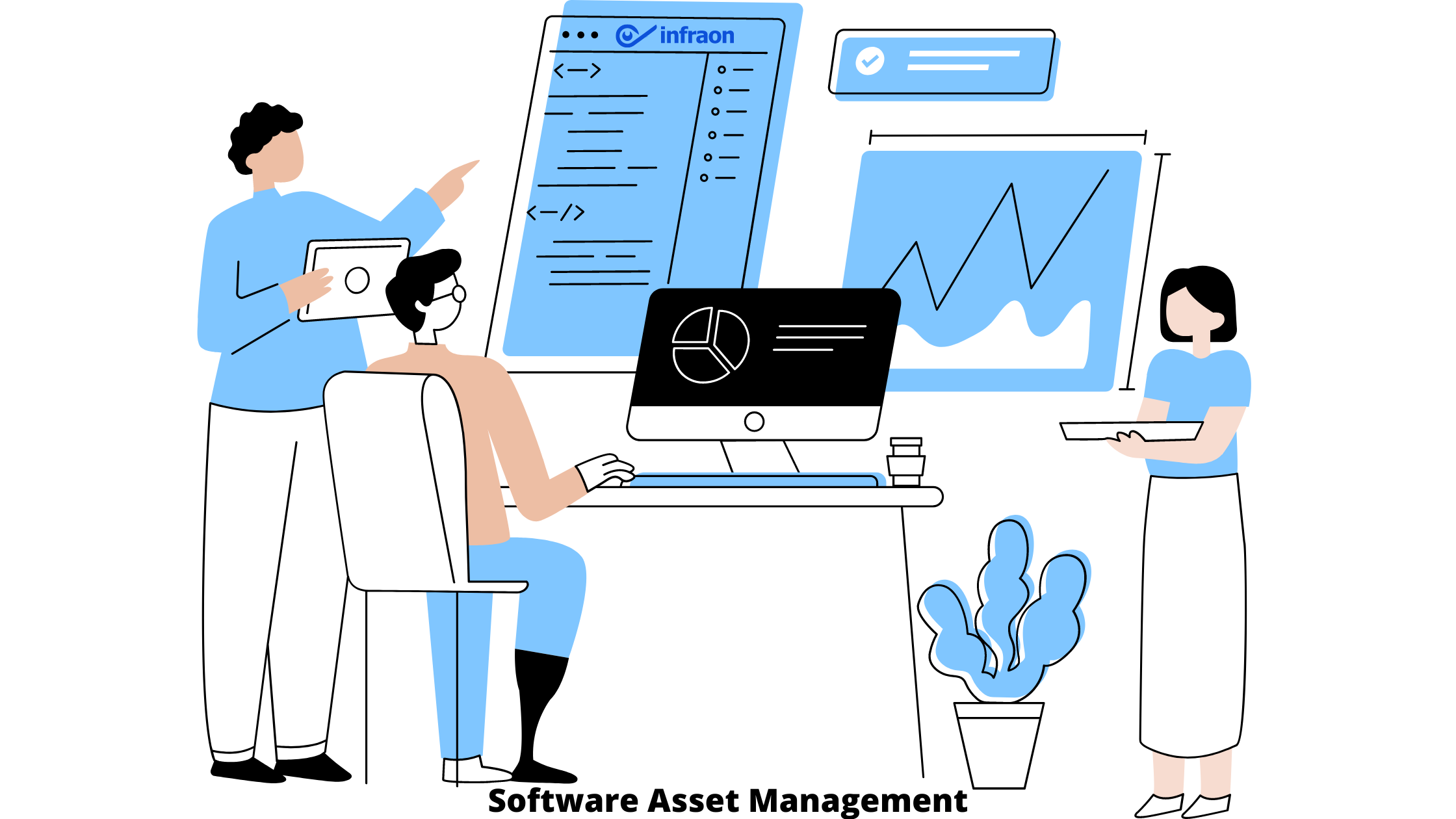 In recent years, there has been a significant increase in demand and interest in Software Asset Management (SAM) as it is one of the critical components of IT Asset Management. SAM expertise is now considered a niche, with established, specialized professionals in high demand.
SAM assists businesses in optimizing their budgets by actively managing and automating software license and subscription procurement, usage, and deployment. SAM tools assist IT administrators in determining how many active licenses they have for each software vendor. Additionally, it summarizes any software license violations committed by workers or independent contractors assigned to work on the asset.

IT asset lifecycle management includes all the stages an asset goes through, including acquisition, assignment, supervision, upkeep, and disposal. It consists of your company's cloud infrastructure, SaaS, and hardware. IT asset lifecycle management monitors IT assets connected to the network and assists in cataloging and identifying whether they are in the cloud or on-premises.
IT asset lifecycle management is essential for enterprises to use for proactive decision-making and precise planning. It is a cost-efficient, centralized platform with streamlined provisioning, including the solutions connected with ITSM to analyze maintenance patterns and optimize asset and warranty performance.
Additionally, you can control and monitor the agreements signed regarding your assets. The asset lifecycle module can track and record terms and conditions, adherence to those terms and conditions and modifications to them, participating parties, and more.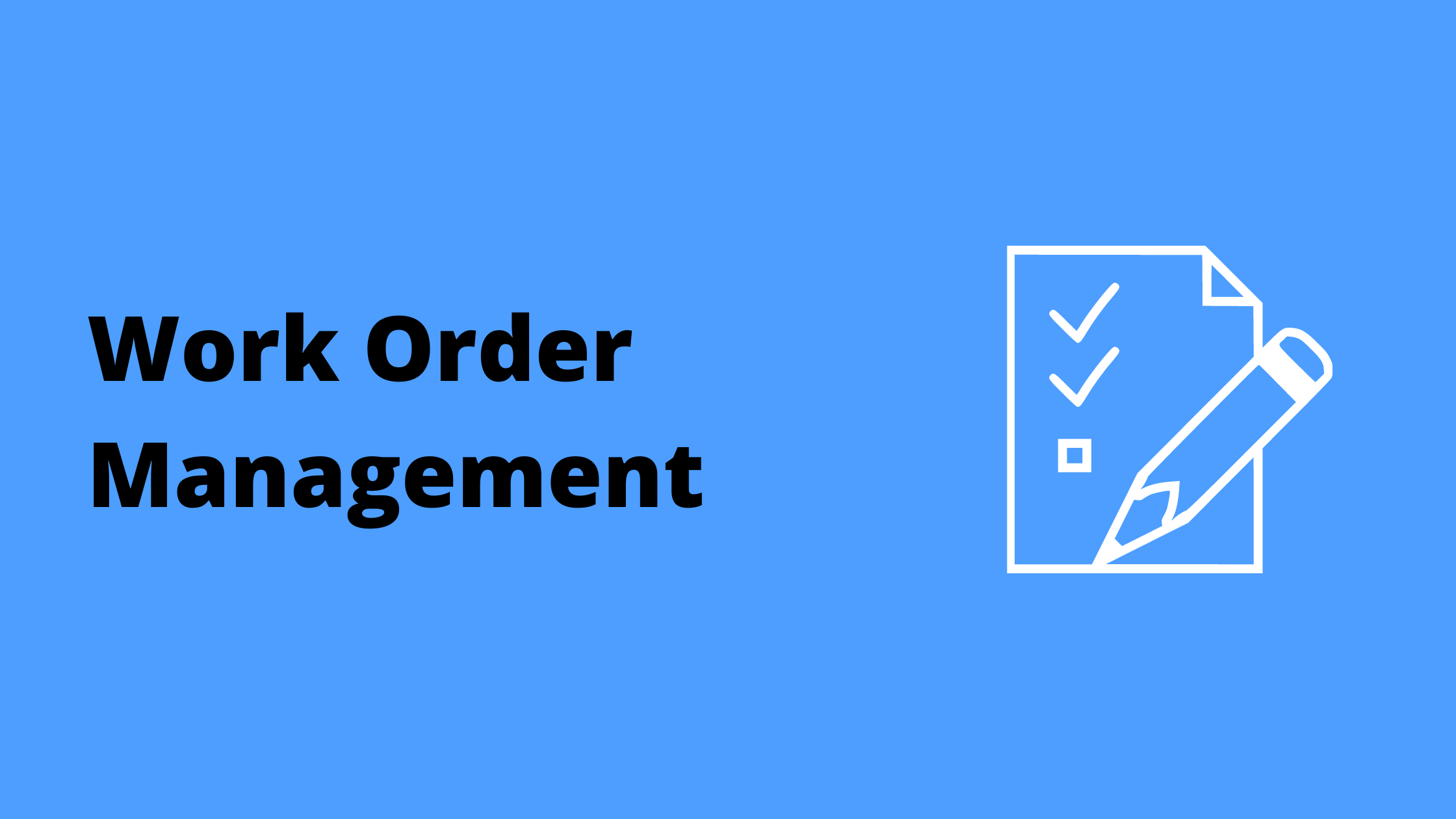 Work Order Management:
A work order is a written request to perform maintenance, repairs, or operations. Work orders can be created manually through work requests sent in by customers, employees, or tenants. It can be created automatically using work order management software or a preventative maintenance (PM) scheduler.
Work order management capabilities in asset management programs simplify and automate the procedure for submitting, handling, and closing work orders. Many provide role-based access to limit admin users' ability to close work orders.
Using the work order management platform, you receive all information about the work order, including its status, the technician working on it, the number of jobs completed thus far, and the number still to be done.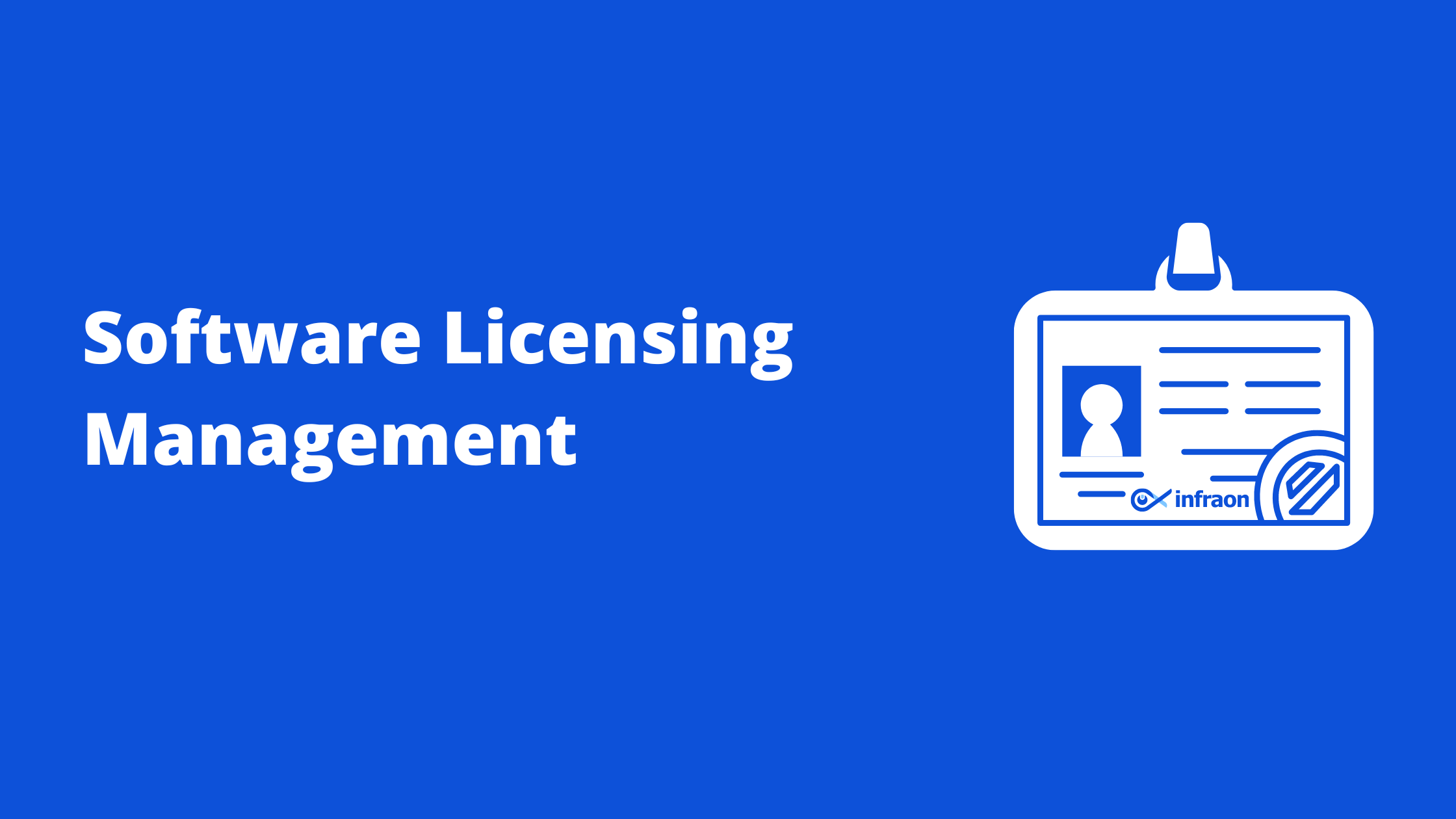 Software licensing management monitors the state of a company's software assets. It keeps track of your software assets over their entire lifecycle to ensure that all your licenses are current and adhere to legal requirements. It enables your vendors to assess how the product is utilized and guarantee that all contracts are present and in compliance with the terms and conditions.
The documentation is necessary for all license agreements can be monitored using Software licensing management and involves lowering and managing the organization's IT spending. An efficient software licensing management platform may prevent fines from missed license renewal dates and guarantee adherence to end-user license agreements.

Maintenance Management:
Maintenance management software helps you keep the asset optimized and in top condition and can lower the likelihood of an asset breakdown or failure. Additionally, it maintains your asset optimized and productive.
You can obtain maintenance-related reports and analytics. Additionally, you can learn about maintenance history, which can help you make better business decisions by letting you know if an asset needs more maintenance.
Using maintenance management software to supplement maintenance operations can assist users track warranty information, maintaining regulatory compliance, and saving costly mistakes. This function also aids in automating some of the more tedious maintenance procedures.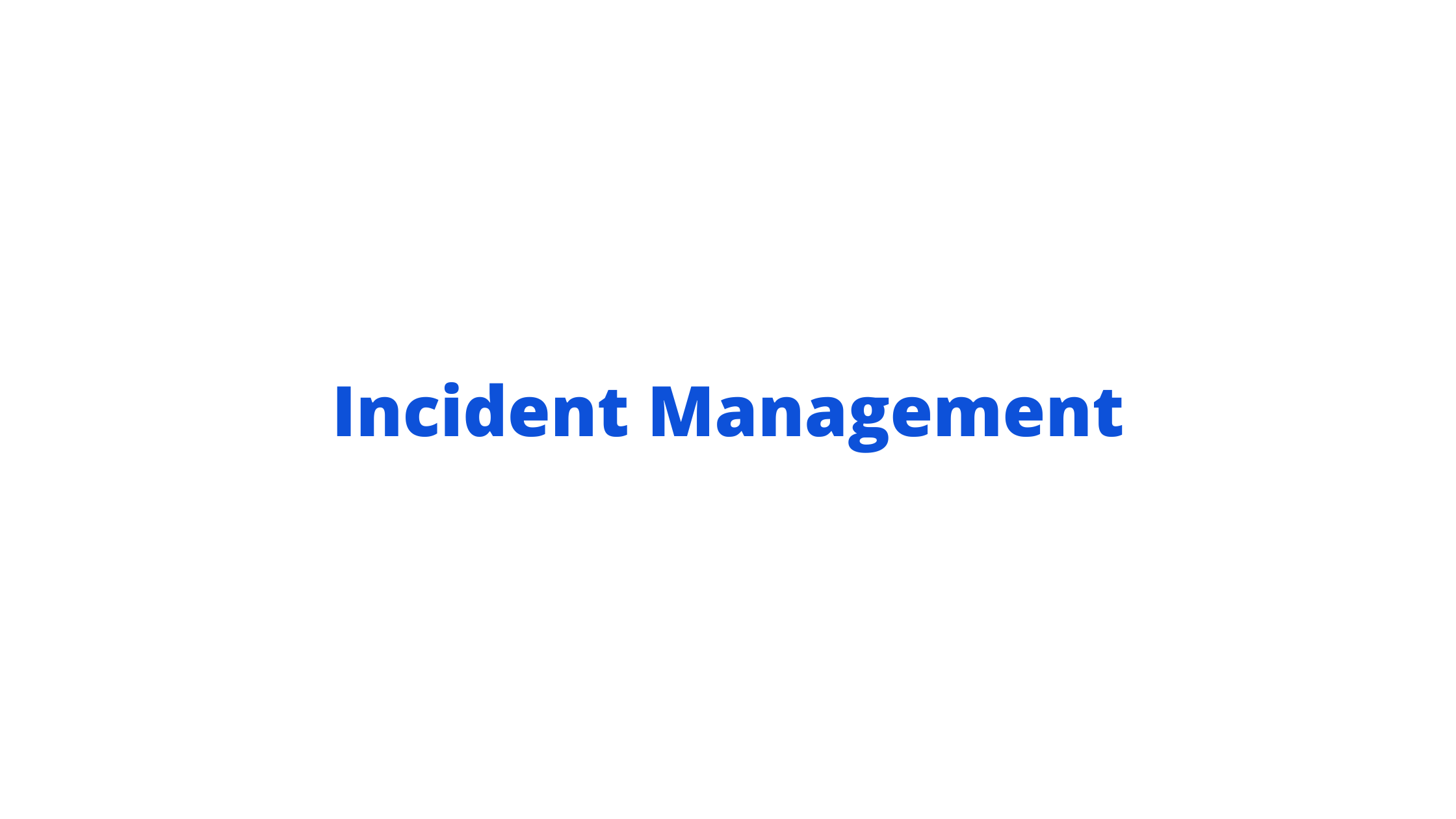 Incident Management:
An incident occurs when an unanticipated issue interferes with normal IT operations. How your IT operations staff handles incidents is crucial, including the speed and convenience at which they can locate, diagnose, and resolve the root cause of such issues.
The information on the asset's summary and dashboard pages can be used to swiftly submit a service request if you cannot fix an issue. You can obtain an overview of all alerts and incidents for a particular category using incident reports, including alarm owner, asset type, alarm state, severity levels, and affected asset groups.
Using incident management, you can add comments, list potential causes and effects, add utilities or scripts to remedy an issue, view progress, and assign cases to others for resolution. You can also add suggested repairs or automated fixes for a particular kind of issue, or you can create an incident knowledge base that comprises your annotations from incidents.

Utility Asset Management:
Utility Management keeps track of assets of your organization, which are used and unused. Additionally, it notifies and cautions you when consumption exceeds the chosen parameter value. This software can assist in taking charge and lowering utility expenses by monitoring consumption and preventing excessive utility use and waste. It provides several advantages, such as utility monitoring, tracking utility consumption, alerts and warnings for consumption, and utility reporting.
With data analytics, condition monitoring, and predictive maintenance, asset performance management (APM) improves asset management to enable better operational decisions. The risk of equipment failure is reduced while equipment life is optimized using a utility asset management system with APM capabilities.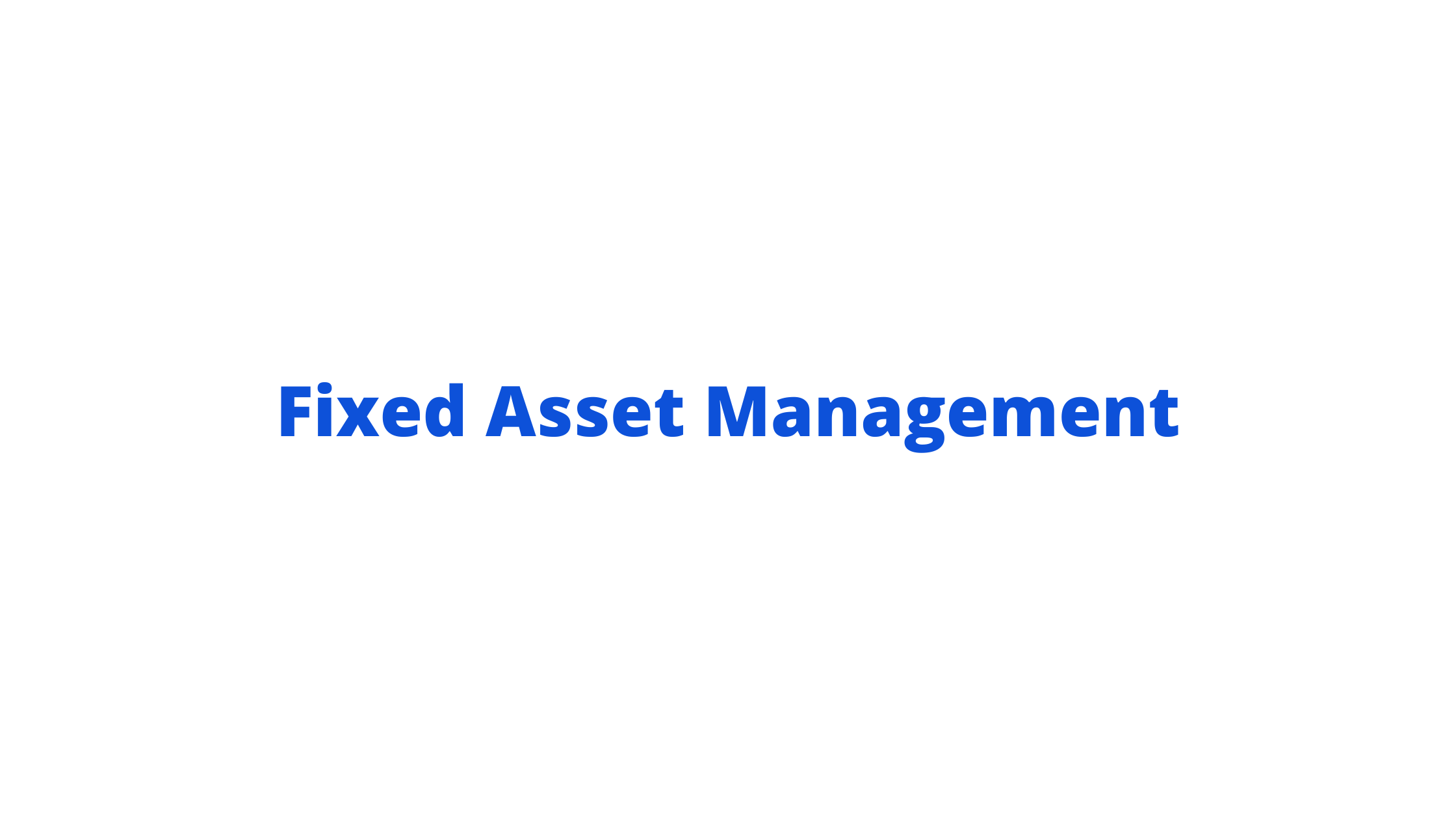 Fixed Asset Management:
Fixed asset management software is necessary for businesses with global operations since it helps unify their global inventory and make it manageable from a single location. It aids organizations onboard, tracking, maintaining, and disposing of their physical assets.
Fixed asset management can have a long-lasting positive effect on businesses, increasing asset ROI while reducing maintenance costs. It also helps the organization in integrated processes for tracking the entire asset lifespan, security measures to prevent safety or compliance violations, increasing operational effectiveness, and monitoring assets.
There are many features available in effective fixed asset management software, which includes asset visibility, lifecycle management, acquisition, commissioning, inventory, reconciliation, automated discovery, ticket management, compliance, and risk management.

Asset Risk Management:
An efficient asset risk management approach won't necessarily eliminate all risks from your business operations. It is a method that comprehends your organization's assets, whether physical goods, tangible or intangible financial assets, or your employees. It aids you in making the best choice for your organization while outlining all the potential hazards.
Risk-based asset management ensures that companies' budget expenditures on their asset base maximize business value. Legal and regulatory compliance, safety, finance, quality, and reputation are core corporate principles that guide asset management decisions. Asset-intensive businesses can better comprehend the risks they face about business value with risk-based asset management.
Conclusion:
Asset management is a concept that has been around for a while, but it is still constantly changing. As a result, keeping up with the transition and adapting to changes on the fly is critical.
Any organization's success depends on effective asset management, especially since long-lasting, expensive infrastructure assets will be the basis for economic activity. The importance of having a solid asset management process in place increases as a company becomes more complicated.
Asset management software can offer the company helpful information about the assets with the potential to produce the highest return on investment. Organizations can also employ asset management software to allocate funds at the asset-class level to maximize the return from each asset class.