Are you a company that has assets in the hundreds? Maybe even in the thousands?
If so, knowing the location and operational status of your company's physical assets is imperative.
It may sound repetitive, but we can't overstate that your company's profitability depends on being able to identify, manage, and control all of your assets.
Physical assets are frequently used, sold, repaired, upgraded, removed, or even stolen. An asset management system that uses asset tags or labels makes tracking and examining an asset's history more effortless.
Right from acquisition through disposal and all actions in between, an asset tagging system streamlines the whole process.
By employing IT asset tracking system and cloud-based solutions, companies may lessen the risk of missing assets while enhancing dependability and maintenance management.
This enables sectors like healthcare and retail to gain from labeling their mission-critical assets.
But before we delve further, let's cover the basics.
What is asset tagging?
Asset tagging is attaching labels or tags to assets to uniquely identify and track data, such as location in real-time and maintenance history. Companies attach these tags to fixed and movable assets distributed over several locations and warehouses. This enables companies to understand their owned assets comprehensively.
With a projected global market share of $36.3 billion by 2025, businesses are starting to recognize how crucial and advantageous asset monitoring can be to their operations.
Evolution of asset tagging
Asset tags come in varieties. Traditionally, they printed these labels on tamper-proof polyester label strips and then stuck them on the resources. Thanks to these tags, it was simpler to identify each unique item and its owner.
After these came barcodes. Extensive asset listings could now be added and updated more easily. Additionally, there was a significant reduction in ID reading errors.
Now, as a result of the adoption of wireless technologies like RFID, BLE, etc., asset tags have become even more sophisticated.
Asset tagging: How does it help to track your business assets?
Systems for asset tracking and control make it easier to manage your physical capital and provide you the information you need to make better choices about your physical inventory, such as whether to repair or replace assets.
Additionally, asset tagging enables you to monitor and stop asset theft. Employing an asset management system with asset tags has additional advantages, such as:
Maximize the productivity of staff and resources
Enhanced planning can decrease equipment downtime
Prevent theft and improve security
Adhere to compliance requirements
Using an asset tag to track your assets and gather their data is quicker, cheaper, and more accurate than manual data gathering techniques.
Thanks to robust asset tags that stay legible in the harshest situations, you can monitor your physical assets without worrying that your label will peel off or fade.
What's even better is that you can personalize them.
To personalize an asset tag or label, you can choose from a selection of materials, such as aluminum, foil, polyester, and vinyl, then choose the proper symbology and add logos or design elements to match your label requirements.

Benefits of asset tagging
The capacity to tag assets and continuously track them is crucial regardless of the nature or size of your company.
Asset tagging gives companies offer advantages in addition to helping them count their assets.
There are two clear advantages to employing asset tagging tools.
1. Save resources and time
Manually looking for a particular asset might take a lot of time in a crowded workplace with movable assets distributed over several areas.
Imagine looking up and down or going around in circles. The very thought is exhausting, isn't it?
However, assets marked with a tag may be quickly recognized and located using asset tagging.
Only when employing tagging technology with real-time capabilities, which is included in devices like RFID tags and GPS trackers, is it possible to locate equipment fast.
Healthcare is a sector that strongly depends on time management. Allowing staff to track medical assets quickly can significantly reduce the time needed to obtain the appropriate equipment.
Without an automated tracking system, it is estimated that nurses in the US spend 6,000 hours every month on average looking for medical supplies.
2. Reduce loss and theft-related costs
Businesses may eliminate the danger of losing essential assets by keeping this information readily available in an asset registry.
The asset tagging process can help lower the expenses of replacing lost or stolen equipment by casting a digital eye over the whereabouts of your assets.
The absence of asset visibility causes job site theft, which costs the construction industry $1 billion annually.
This can be avoided by employing asset tagging.

Fixed asset tagging vs movable asset tagging
1. Fixed asset tagging
These assets are the kinds of tangible property that are kept in place permanently for the duration of their lifespan. Fixed asset tagging is also referred to as the tagging of infrastructural assets or the ones that the company and count manage as its physical properties.
Bridges, tunnels, structures, and equipment affixed to a building are fixed assets.
2. Movable asset tagging
As implied by the name, moveable asset tagging are tagging of those assets that can move. These assets include non-infrastructure items like furniture, equipment, vehicles, laptop computers, and other transportable assets.
What kinds of asset tags and labels are available?
Several asset tags and labels are available for use when implementing an asset tagging system.
Each has its advantages and disadvantages.
RFID tags
Since the Second World War, radio-frequency identification, or RFID, has been used a tracking method. Retailer Walmart deployed it in 2004 to track consumer assets, igniting a widespread use of RFID tagging technology.
Durable RFID tags are a standard option for tagging assets since they're readily available in many formats and offer variable frequencies, such as passive and active RFID tags.
Many sectors have benefited from asset monitoring systems thanks to an RFID tag's long-range and precise data-reading capabilities.
Thanks to RFID technology, clothing company River Island boosted stock accuracy from 70% to 98%. Canus, a manufacturer of skincare products, uses RFID tags and sensors to keep track of the state of its products while in transit.
NFC tags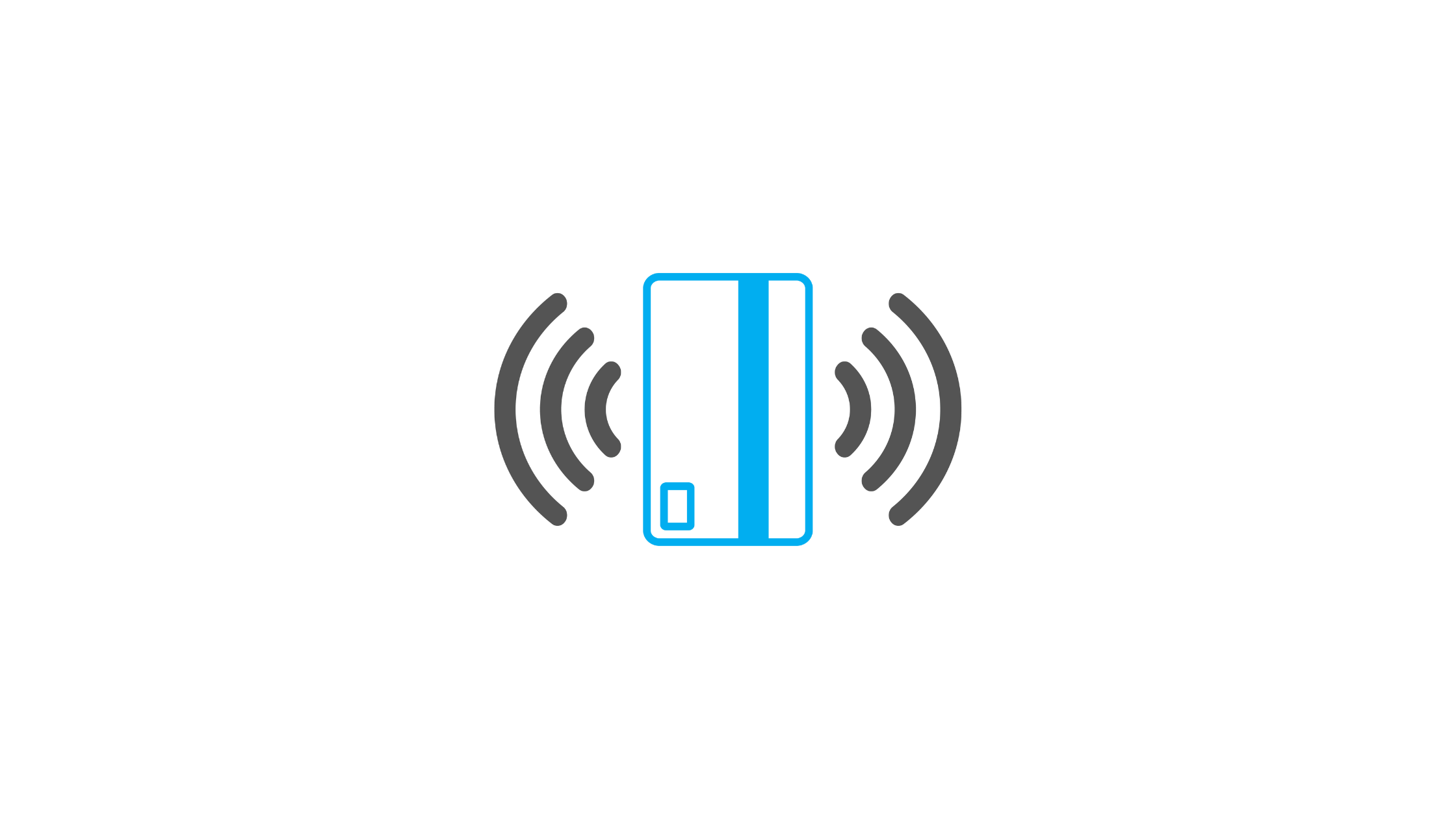 RFID technology includes NFC (Near Field Communication), a subset. Unlike RFID, NFC tags allow for two-way communication, enabling data transmission between tags and electrical devices.
NFC tags work well for asset tagging operations because they contain unique identification numbers. Because NFC systems are cloud-based, users may access data anytime and from any location.
These tags are directly attached to the assets, so whenever an item is used and returned, the asset tracking system will provide you with an accurate and up-to-the-minute report on its usage and whereabouts.
NFC tags are designed for asset management with quicker processing times, improved accuracy, and safer interactions.
Barcodes

Since they scanned the first consumer barcode back in 1974, barcode labels have been connected to asset tagging. Because of their low costs and availability, barcode asset tracking systems are widely used in businesses that keep hundreds or thousands of assets in warehouses and stock rooms.
Barcodes may be read by scanning them with a suitable reader, whether a portable scanner or a smartphone. Barcodes have different bars and spaces, each for different numbers and letters.
GPS tracking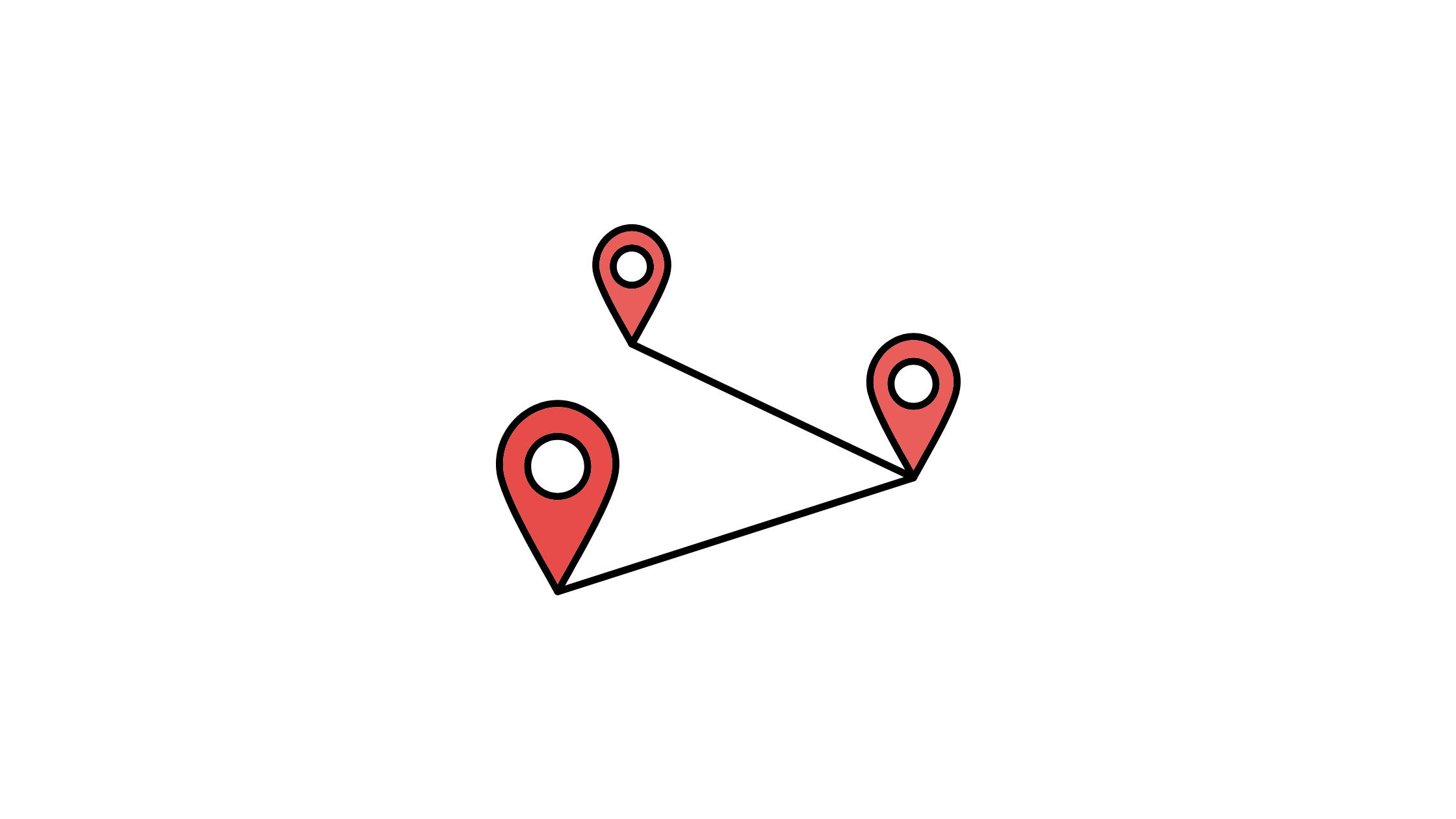 Global Positioning System (GPS) tracking employs satellite communication to triangulate an accurate position. They're perfect for tracking significant moveable assets like machinery and trucks since they give precise real-time position data.
Although pricey and unsuitable for fixed asset tracking, GPS systems are a reliable tracking option for various sectors. These include logistics, transportation, and fleet management companies.

7 steps for efficient asset tagging
1. Access your fixed and movable assets register
Before you embark on your asset tagging journey, you must first decide how many of your assets will be included in your new system. To start, cross-reference your most current inventory of fixed and movable assets.
2. Choose the suitable asset tag material
Now that you know how many tags you'll need to safeguard your assets, it's time to choose the asset tag material. Ordering only one material isn't always a good idea because certain fixed and moveable assets may experience more significant wear and tear than others.
Some of the most often used materials are:
Foil asset labels
These asset labels are among the most adaptable and long-lasting alternatives. Because they're made entirely of anodized aluminium, the labels may be applied to any surface. they're most typically found on machines and computers.
Premium polyester asset labels
They are excellent for use in offices, and they're safe to use on equipment, furniture, fixtures, and even computers.
Metalphoto aluminum asset tags
These asset tags are designed to endure heat, chemicals, UV radiation, impact, and abrasion—a fantastic choice for machinery in harsh environments.
3. Check to see whether your tags sync with your current scanner technology
Maintaining track of your most precious assets will be much easier with your new asset tags, but before integrating them into your system, make sure they're compatible with your present scanning technology.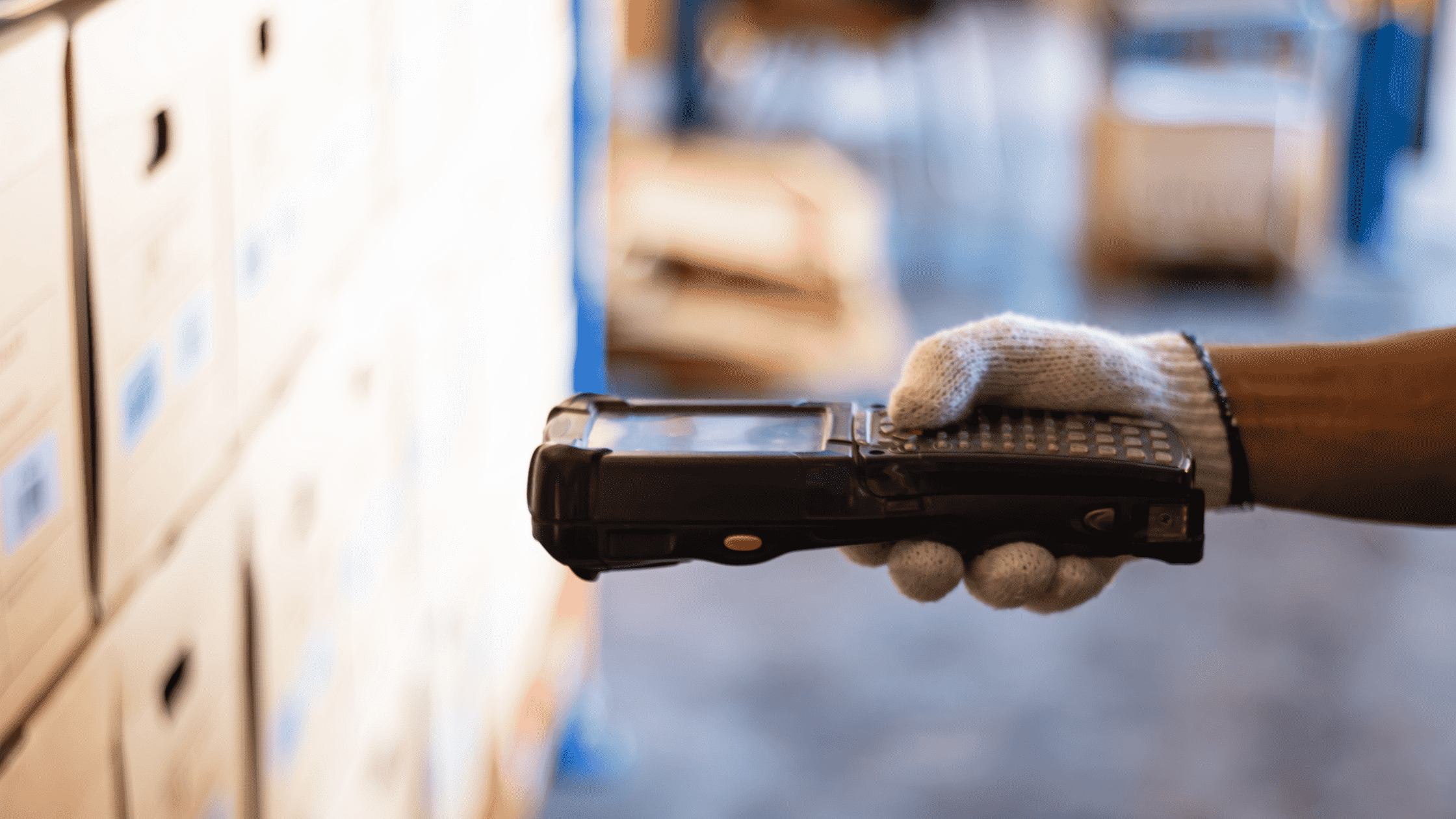 4. Select barcode scanners for asset tracking software
Choose an asset tracking software that'll work best for your business. By using this software, future asset audits will be easier and you'll get enhanced visibility.
You can select a software plan that includes a mobile app or use a stand-alone asset tracking system to mobilize your asset management processes.
5. Consider your bar code symbols
Choose a bar code symbol that works for you to make your asset tags useful.
The character set at the base of a bar code is the symbology. The density (number of characters), continuous and discrete codes (encoded letters and spaces), elements (bars and spaces), "x" elements (width of narrow elements), and other aspects must all be taken into account when selecting one.
Additionally, you must choose a discrete or continuous code appropriate for your industry. Code 39, a discrete code, is often used by the military, the healthcare industry, and the auto industry, while Code 128 is typically used by all other businesses.
6. Affix the asset tag
The kind of asset and label determine the attachment methods. While some asset tags feature mechanical attachments, others employ pressure-sensitive glue, and some asset tags offer both methods.
If you have the choice between mechanical or adhesive attachments, pick the one that is best for the asset or the one mandated by company policy.
7. Establish processes for data verification
Verify assets using a minimum of two data items, such as the barcode and the serial number. This step is essential to prevent data breaches (especially when disposing of IT assets) and preserve regulatory compliance.
Conclusion
Tagging assets makes it simple to locate assets across the company, implement regular maintenance schedules, and maintain accurate record-keeping for auditing and accounting purposes. By doing this, you can be sure that all assets received by your company are consistently classified and tracked.
By using recognized asset tagging strategies, the processes are now streamlined and may eventually be improved by creating clear standards and procedures and training your staff.
---
FAQ's
1. What is asset tagging and verification?
Asset tagging is attaching labels or tags to assets to uniquely identify and track data, such as location in real-time and maintenance history. Asset verification verifies these asset tags to prevent data breaches and preserve regulatory compliance.
2. What is the purpose of asset tagging?
Equipment or assets that must be tracked, inventoried, and held accountable have an asset tag permanently attached.
3. Where are asset tags used?
Organizations in various sectors may track and keep an eye on precious assets with the help of asset tags and labels. These industries include government, warehouse, healthcare, education, oil and gas, telecom and cable services, manufacturing etc.