As a key decision-maker in a hospital, you need to manage a vast number of assets daily, making your inventory management a time-consuming and tedious process. Furthermore, you need to keep track of an ever-growing number of patients, from the time a patient enters into your healthcare facility until they pick up their prescription at the pharmacy. So, how do you deal with these rising number of inventory complications, tracking materials, and patient validation? Using the right technology in your hospital can make a huge difference.
Introducing barcoding technologies into your hospital medication management processes can be a significant investment and cost-effective solution to these current problems. Despite the challenges posed by the COVID-19 outbreak, the demand for barcode scanning in healthcare is expected to increase. According to Grand View Research, the global 2D barcode reader market size was valued at USD 6.79 billion in 2020 and is expected to expand at a compound annual growth rate (CAGR) of 6.7% from 2021 to 2028.
Related article: Top Benefits of Barcode Systems for Small Businesses in 2023
Let's see how barcode technology has become a vital component of healthcare management!
How Does Barcode Technology Help in the Healthcare Industry?
The importance of barcode technology in healthcare is growing with advances in scanning. This technology offers a simple, affordable solution to all the complex issues plaguing the healthcare sector. Although barcodes have different types of uses in this field, they all have one common goal: to keep patients safe. Here are five examples of how barcodes are helpful in every aspect of the healthcare industry:
Surgical Instrument Identification
It takes a lot of time and effort to manually assemble precise sets of tools for the several surgeries that are performed in a typical hospital. Instruments are routinely cleaned, reassembled into sets according to surgeon pick lists, and sterilized by technicians in the sterile central department so they would be prepared for surgery the following day. The issue is that if tools are missing when surgeons open the kit the next day, it might be mandatory to postpone surgery while staff members attempt to locate them.
You can apply barcodes and scan them to identify the instruments and other inventory items in surgical procedure kits. Each instrument in a surgical tray is scanned and checked against a count sheet as it is being assembled by technicians. If the wrong instrument is selected or if it appears to have expired, an alert will be sent to you.
Utilizing barcode asset tracking software enables you to track and trace each instrument from disinfection through patient use while allowing you to identify every single one of its components. By providing the trust with an exact inventory of all the instruments, it has on-site and a complete history of every instrument used on a patient, it improves patient safety and streamlines asset management. With accurate tracking and identification of medical devices, doctors and their support teams can focus more of their time on dealing with patients rather than worrying about the availability or accuracy of medical devices.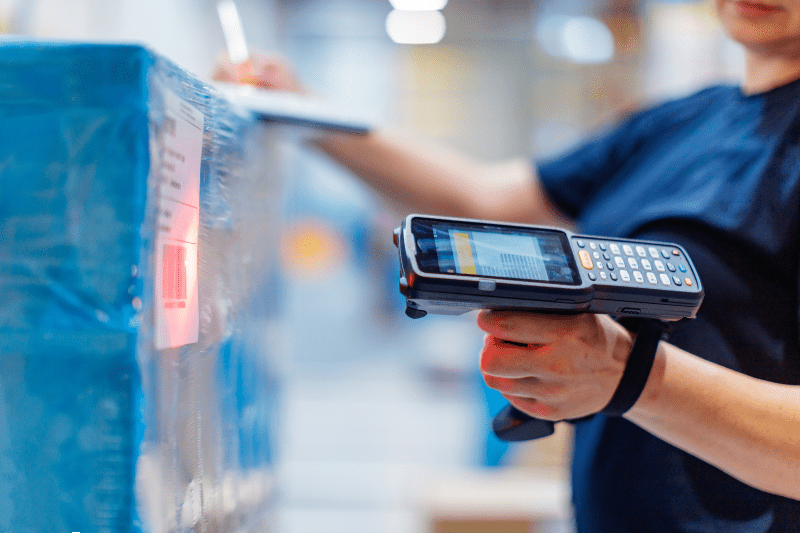 Patient Identification
Many hospitals already have a rule requiring patients to wear an identifying bracelet the entire time they are there. By incorporating barcode technology into them, hospitals around are giving these wristbands a facelift. By scanning the wristband, a medical expert may ensure that the right patient is being treated with the right technique. Not only can a mobile point-of-care system reduce expenses, but it also improves productivity and patient security. A patient's identification bracelet can be used by nurses and other personnel to gather data, including the capacity to electronically access his or her medical records. Medical staff can also make changes to a patient's medical records, and such changes will be reflected in the hospital's database system.
Specimen Collection
By comparing data from the patient wristband with information stored in a portable device or bedside laptop used for specimen collection, barcode systems confirm that the specimen container is the appropriate one for the tests required. By printing a new barcode label with the time and date of collection on the specimen container at the patient's bedside, the chance of labelling errors is decreased. Laboratory processing errors can be avoided by using a barcode tracking system from sample collection to admittance, testing, and results reporting.
Blood Transfusion Safety
The usage of barcodes in blood banks is one of the most prevalent in the healthcare sector. In order to prevent mistakes during blood transfusions, the FDA mandates that all blood and blood components (plasma, red blood cells, etc.) collected after April 26, 2006 have barcodes. The blood type, product code, blood donor identification number, and source of the blood must all be included on each barcode. Patient identification technology and blood transfusion safety are related because nurses can make sure the appropriate patient is receiving the right blood type.
Track and Trace Systems
A barcode system can make ordering easier and help with material tracking. The barcode of a medication can be scanned by staff members at the hospital pharmacy, and it can be set up to indicate an automatic resupply if a predetermined inventory level is reached. When a piece of equipment is damaged, barcodes can be used to trace it back to the producer and get refunds from distributors. Barcodes make it possible to keep track of who last used the product and whose patient it was used for.
Healthcare workers need barcodes in order to efficiently store stocks and ensure that each patient receives the proper medical attention. By offering even another safeguard against improper medical care, barcodes can assist medical workers in avoiding costly litigation and reducing waste brought on by ineffective.
Benefits of Implementing Barcode Scanners into Healthcare Facility
Optimized Patient Care
Barcoding can facilitate patient care since it allows easy tracking of each patient's ID wristband with its unique barcode. This lessens the possibility of prescribing medication incorrectly and guards against the loss of crucial patient data. With the help of asset labels, specimens can be immediately identified and monitored, which is advantageous for independent laboratories as well as hospitals. Furthermore, barcoding technology significantly lowers dispensing faults and errors, which in turn can speed up pharmaceutical services by enabling instant access to recorded information.
Share Information in Real-time
With out-of-date techniques and technologies, sharing information in real time is a difficult procedure. With the use of barcode scanning software, vital data can be connected to the wristbands' barcodes. As a result, medical professionals like doctors and nurses may access all data immediately. The best part is that they can accomplish it without even using a handheld barcode scanner. Today, all you need to accomplish barcode scanning on the go is a mobile device like a smartphone or tablet.
Locate Equipment 24/7
Managing a healthcare inventory is a difficult process requiring regular attention to particular regulations and data types. A barcoding system that centralizes everything for you enables you to view the historical data of each asset and determine when specific maintenance or testing is required. By managing healthcare equipment with barcodes, you can always find where the equipment is, whether a piece of equipment is available, out for maintenance, at a patient's home, or in the cleaning queue may all be seen. As soon as a piece of equipment is put into service, you can operate it and keep an eye on it.
Better Patient Safety
The safety of patients is a top priority for healthcare professionals. A barcode scanner offers precise information by removing the need for human data entry. Consequently, the likelihood of errors decreases. From the moment a patient is admitted to the hospital until the day they are discharged, doctors and other healthcare professionals can give them superior care. To decode barcodes attached to the patient's medical record, all they require a barcode scanner.
Process Logistics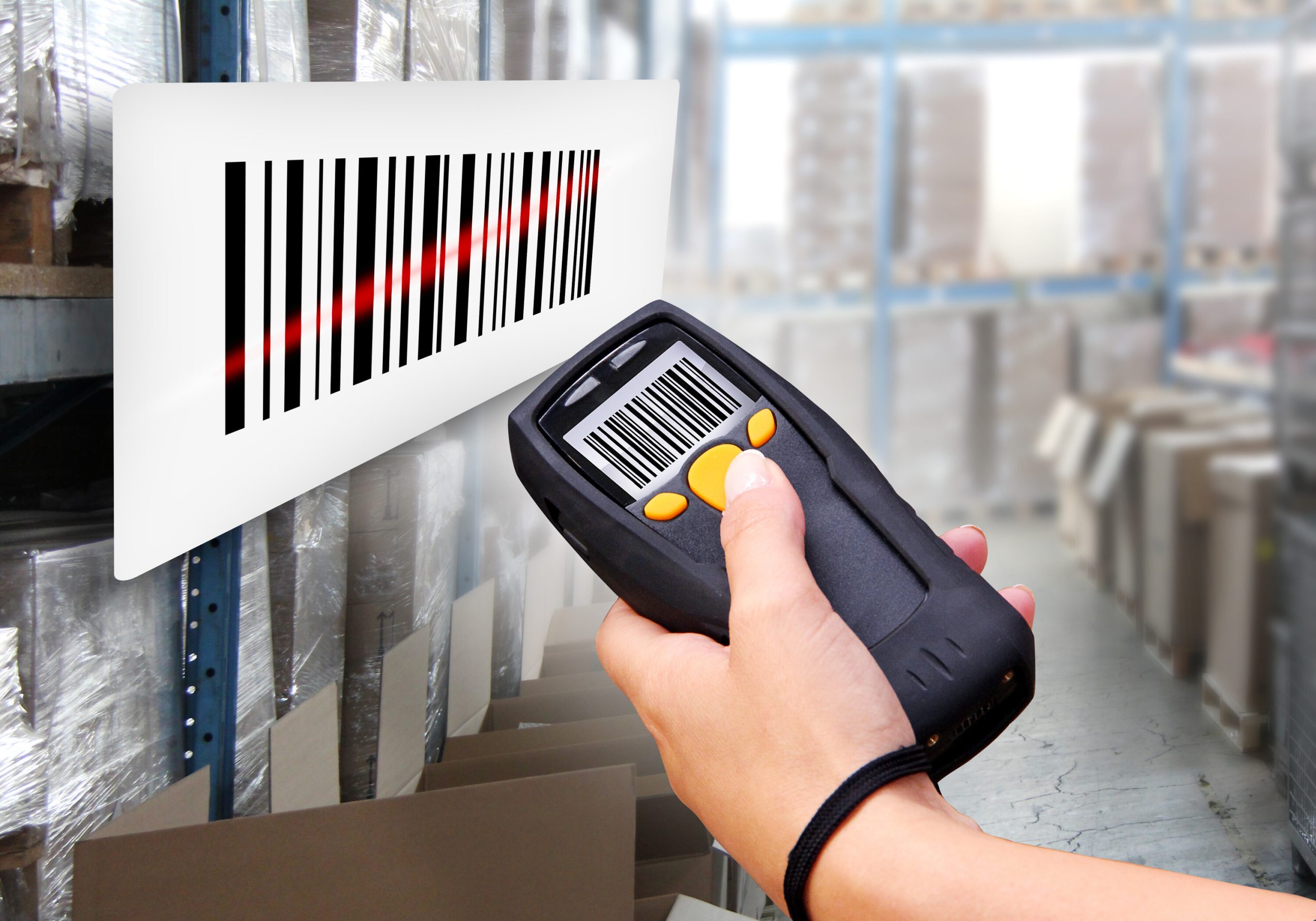 Any workflow that requires hospital employees to record who or what they are working on can benefit from barcoding. The following are examples of these:
Sterile reprocessing
Gas cylinder tracking
Movable equipment management
Annual equipment inventories
Preventative maintenance
Patient charges
Linen inventory and distribution
Patient menu requests
Final Note
The healthcare industry is constantly evolving, with new procedures, medicines, and regulations being introduced every day. In many ways, barcode technology can be a constant. The barcode solutions aid in improving the operational effectiveness and accuracy of routine activities. Due to its easy integration, low learning curve, and high-quality goods, barcode technology helps healthcare professionals to focus more on their patients, ensuring that they are safe and receive the finest care possible.
From inventory management to patient identification, barcodes make it easier for healthcare workers to retrieve data quickly and reliably. Furthermore, the integration of barcoding technology into mobile devices ensures that nurses and clinicians have access to relevant information at all times. By allowing practitioners to spend more time with their patients, barcode technology improves efficiency, patient safety, and the standard of patient care.
Related Article: How Does Barcode Work in the Present Day?
FAQs
What is barcode scanning in healthcare?
In a hospital or healthcare setting, barcode scanning is the use of an optical, machine-readable representation of data. A barcode reader can access patients or supply records with just one scan. Using this technology, your staff can spend less time searching through papers for the needed information.
What is the purpose of the barcode?
A barcode is a scannable code with a numeric counterpart at the bottom. It is made up of a series of parallel lines that are typically black on a white background, though this isn't always the case. Data, including inventory, is stored in a pattern made up of black lines and white gaps. The data is converted into information that can be read when the barcode is scanned with a barcode scanner. A POS (point of sales) system typically displays this data.
What do barcode scanners do?
The illumination system, sensor, and decoder are the three main components of a barcode reader. A barcode scanner typically "scans" a barcode's black and white components by projecting a red light on the code, which is then translated into matching text. More specifically, the barcode scanner's sensor detects the red light that is reflected from the illumination system and produces an analog signal that is transferred to the decoder.