What's the first thing that comes to your mind when you think of assets? For most people, assets are the most expensive possessions, like a house or other kinds of investments. But, for a business leader like you- they can be assets such as sophisticated infrastructure, machines, equipment, or vehicles. However, owning assets is not a big deal, but effectively carrying out the task of asset tracking can be; as it is crucial for any company to develop an infrastructure with a long lifespan.
Furthermore, according to the Globenewswire, Research, and Markets survey, the global asset tracking market will reach $36.3 billion by 2025, growing at a 15% CAGR. So, it is essential to implement proper asset tracking in order to manage your company's assets and accomplish your organizational goals.
But, how do you track your assets effectively? Although there are many tools available to track your assets, barcode technology is changing the way businesses manage their asset management. With the most advanced techniques, barcodes offer a whole new tracking method that optimizes asset utilization while also allowing for customization! Be it the manufacturing sector or the healthcare industry; if you want to keep track of your IT assets through a physical inventory procedure, it is significantly best to use barcoding compared to manual tracking. Rather than depending on manual data entry, barcode scanning automates the process of data collection and tracking inventory.
Due to its ease of use and easily managed using a mobile app, it is one of the most popular and practical approaches to managing physical assets. In fact, GS1 estimates that more than 5 billion barcodes are scanned every day due to their widespread adoption in both the consumer and business markets.
Before we delve into – how a barcode asset tracking system provides a better experience, it is essential to know about the concept of barcode asset tracking. Let's cover some basics!
Related Articles: Must-have Features in Software Checkout Solution
What is Barcode Asset Tracking?
Barcode asset tracking is the process where you need to keep track of physical assets from the time they are purchased until they are disposed of. Since businesses of all sizes need reliable fixed asset tracking to ensure that office supplies, computers, and other IT fixed assets perform day-to-day operations without a hitch, it is a crucial component of the whole asset lifecycle. In order to improve your recordkeeping system and provide quick access to asset information, asset tracking software with a barcode scanner is highly recommended.
Barcode asset tracking additionally enables you to scan every item at the checkout and enter custodial information. This will enable you to keep transparent records of all asset types, including the least valuable ones. By doing this, you can reduce the costs associated with theft and misplacement.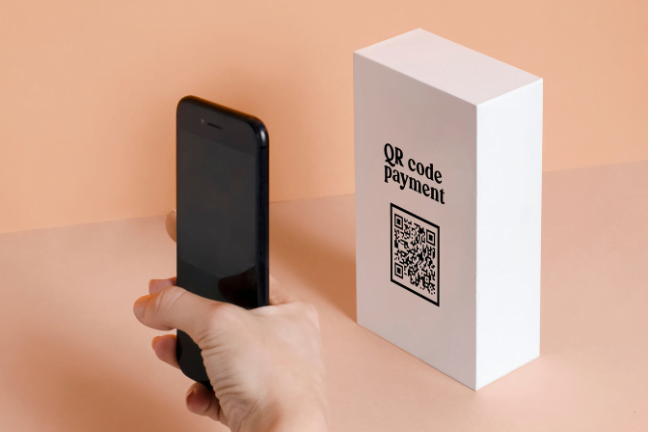 How Does Barcode Asset Tracking Work?
To implement a successful barcode asset tracking system, all you need is barcodes, a barcode scanner, and asset tracking software. Once all the required tools and equipment are in place, you need to go through the following steps to start off with the barcode asset tracking process:
Generating Barcodes
Barcodes include a series of bars and spaces that indicate alphanumeric data (letters and numbers). Like the dots and dashes in Morse code, the bars have different sizes. Both 1D and 2D barcodes are employed by asset tracking systems that utilize barcodes. Since 1D barcodes can store up to 100 characters, they are appropriate for retail applications such as storing universal product codes (UPCs). QR codes are frequently created using 2D barcodes, which may hold up to 2000 characters.
When creating barcodes for asset monitoring systems, businesses can either print their own or purchase them from a distributor. Barcode asset monitoring is particularly beneficial to small businesses with few assets due to the increased accessibility.
Getting the Right Hardware
Each barcode has a distinct pattern that can be read by a machine and is linked to a particular asset. Once a barcode reader scans the barcode by reflecting light on each black-and-white section, it decodes the data into 1s and 0s and sends it to a computer.
Although buying a barcode scanner might seem simple, there are many kinds available for diverse uses. CCD readers, pen-style readers, camera readers, and laser scanners are a few examples. Using a smartphone is another smart substitute for buying a barcode scanner. Both 1D and 2D barcodes can be scanned by the majority of contemporary mobile devices.
Using Tracking Software
In order to retrieve the data of a barcoded asset, it must already be stored on a system. For instance, information on a certain asset's number, location, maintenance history, and purchase date will all be assigned to it in a database. After that, a special code is generated for the asset and added as a barcode.
Accordingly, when a barcode is read, a computer is instructed to open a specific record containing the asset's data. From there, it is possible to examine, modify, and take action on asset data.
The Benefits of Tracking Assets with Barcodes
The benefits of asset tracking with barcodes are numerous for organizations that properly implement asset management processes. Here, we highlight some of the most common benefits of employing a barcode asset tracking system:
Manual data documentation is more likely to have errors when compared to automated data entering systems. When it comes to important assets, you cannot allow casual errors to compromise the success of your business. With the help of 2D barcode labels, you can greatly enhance your asset management processes can be greatly enhanced. The likelihood of erroneous data recording is reduced by barcode technology in asset tracking software because contemporary barcode labels may hold up to 7000 characters. Imagine how accurate your statistics would be if you could include all pertinent details regarding your assets.
With asset tracking using barcodes, data processing is easy. Your staff may obtain information about any asset, anywhere, at any time, simply by scanning the comprehensive barcode label. This makes daily tasks for your staff easier and makes them work faster!
Conduct Audits More Efficiently
Barcode scanning makes auditing assets an easy process. To find the special asset, all you have to do is scan the tags with a handheld barcode scanner or a mobile device. With just one click, the software record will display information regarding usage, maintenance, condition, and location history. Due to quick and efficient audits, it is now easier than ever to confirm compliance with all relevant financial and accounting rules.
Cost-Effective Asset tracking
Barcodes are a low-cost and efficient tracking solution, regardless of whether your company decides to print its own barcodes on-site or buy them from a distributor. Barcodes are very appealing to firms with warehouses packed full of valuable products because of their inexpensive upfront expenses. Additionally, it is a preferred method of tracking certain equipment and tools with minimal value.
The issue with manual asset tracking methods is the vast amount of mistakes that go unreported until it's too late. By adopting barcode scanning, you can avoid many error-prone procedures such as data transfer, manually tracking things, confusing stock that looks or sounds alike, misreading serial numbers, and jumbling small cells on an old spreadsheet.
The ease of use of a barcode asset tracking system over alternative tagging options is one of its main advantages. Barcodes can simply be applied to products across the office because they are self-adhesive. After that, scanning the label with a reader is as easy as pointing it at it. The rest is completed by a computer and an asset management system.
Captures vast amount of information about each asset
Increases data integrity
Increased accountability
Reduces labor costs due to shorter time of inventory data entry
Provides immediate access to the location of each asset
Eliminates missed maintenance schedules
Related Articles: Best practices for effective asset tagging in 2022
Keep Track of IT Assets with Barcoding
IT Asset management is no longer a manual and cumbersome process. As assets become a more valuable part of businesses, asset management must maintain an accurate inventory and adhere to budget constraints. To keep track of items like laptops and phones, check-in/check-out systems are frequently used. In order to identify the user and locate the assets, check-in/check-out systems are ideal for high-value, security-risky, and regularly changing ownership equipment.
Barcode readers with check-in/check-out system make IT asset management even easier than it is already. In addition to saving time by checking in multiple assets at once, they also lower manual labour and human error. They ensure accountability, so there's no confusion about which user has which device and thereby reducing theft. The system goes a step further and even makes a location suggestion for an asset, making sure you maintain control over your assets. Finally, having reliable data makes achieving maintenance, inventory, and budgetary requirements much simpler.
Final Note
Whether you're aiming to improve equipment visibility, asset usage, or maintenance expenses, barcode asset tracking software provides real-time information about your assets without compromising on accuracy. It enables your business to know where your assets are, to keep them secure, to perform effective maintenance, and to help ensure that legal obligations are satisfied. This technology can optimise your daily operations and increase the bottom line of your business when used with the suitable asset management software.