Remote access is the mechanism through which authorised users can access a secure network from an offsite location. It is done by using remote access software. The authorised personnel can gain access to files and other different resources on any device at any time.
Importance of Remote Access Software
Remote access software has become crucial, especially in the current scenario when almost everybody is working from home. It is a very efficient way of resolving any problems arising from accessing files remotely. Because of its fast troubleshooting mechanism, it is easy to spot and correct the issues.
Using the remote control software, makes it easy to monitor the connected computers to the network in question. This is important to oversee the activities that involve confidential data.
Sharing files also become increasingly easy with a remote desktop software
Use Cases for Remote Access Software
Remote control software is best used for distant administration and implementation of strategies.
With the pandemic, most companies have implemented work-from-home policies. In this scenario, meetings and collaborative work are done much more efficiently with remote desktop software.
This also enables remote troubleshooting, which is much more cost-effective. The technicians can access the user's computer via the software, which ends up saving money.
How Does Remote Access Software Work?
To set up and use this software, there has to be a consistent internet connection. The software needs to be downloaded and activated on the device you want to access. An example would make it clear. A home computer is aprimary device that you need to get into. So, you install the software on the home computer. Then you download the software on the school computer to gain access to the home computer from school. Now a remote connection has been established between your school computer and your home computer.
What Is Remote Access Used For?
Remote access is the best way to collaborate between teams and individuals not present in one particular spot. By easing the coordination process, remote access promotes productivity which is beneficial and cost-effective. By reducing the costs of troubleshooting, this process helps provide technical support to a variety of users.
Improve Productivity From Afar
They allow employees to use their home computers and laptops to work on files that they would otherwise have to come to the office to access. This way, work from home or work during travel becomes much more straightforward. Employees can work out a schedule of their own if they feel the need to. Overall, this drives productivity in a situation when the office space is not available to the user.
Drive Collaboration Among Dispersed Teams
Most large companies and even smaller firms have offices in multiple locations. This usually means that the teams and individuals working on different projects are all dispersed across the country and sometimes even the world. In this situation, when you use remote access, you make file sharing much more manageable. This helps with collaboration between employees.
Provide Technical Support
The most widespread use of remote access is by IT personnel. They can control the users' individual computers without having to take the computer into their hands physically. This saves an enormous amount of time and money in transportation and logistics.
How to Gain Remote Access?
To gain access, both the computer that will be accessed, known as the server and the computer that will have access, known as the client, will have the software installed. That way, the client can access the server by using the remote connection established between them. Different types of remote access have different uses.
1. Virtual Private Network (VPN)
A virtual private network is the most popular use of remote access technology. This allows you to route your searches through a secure server. In this manner, your data remains protected with the help of encryptions. This is particularly important for companies as their employees deal with confidential information that cannot be leaked.
2. Virtual Network Computing (VNC)
This is a handy tool for increasing productivity. By the use of VNC, you can view the desktop of another computer through a remote connection. This is typically seen in any form of screen sharing, and it drives productivity.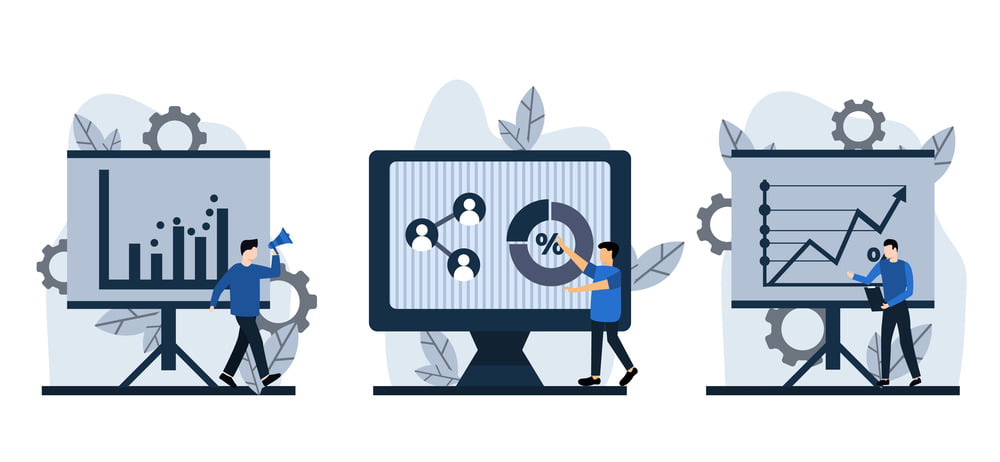 3. Remote Desktop Protocol (RDP)
The proprietary protocol that is a privately owned telecommunication system of Microsoft is known as RDP. Many companies for absolute control and security have developed their protocols. This is increasingly important as many companies might retain the work from home systemelements even after the pandemic.
4. Internet Proxy Servers
Traditionally, proxy servers act as a bridge between the question ask and the answer given. You put your action in through the proxy server, and the answer comes back to you through the same channel. In remote access, this bridge can be used to access information or actions from outside the network.
Remote Access Security Best Practices
So how do we best utilisea remote access network to make sure our network is secure? The first and foremost requirement here is to make sure you are on a secure network. Many of us use public WIFI mostly because it is free. While free stuff is great, nothing is more expensive than your data. The second thing to ensure is to have a robust antivirus for your laptop. If you are a company, make sure your employees are up to date with their antiviruses.
In many cases, one infected laptop can take down an entire network. This is why most bigger MNCs issue separate work laptops that cannot be used for other purposes. Having end-point security helps with these problems.
What to Look For in Remote Access Software
When looking for remote access, there are multiple options to choose from. So, how do you know what is thebest remote access software for you? Here are a few factors that distinguish good software from an average one. An excellent remote access software will provide you with these elements
1. Secure Connections
If your software of choice provides strong encryptions for your connection, it is most likely to provide you with a secure network. In the best of software, a two-factor authentication process is in place to ensure an added layer of security on your data.
2. Comprehensive Troubleshooting
The most common use of remote access is IT troubleshooting, which needs the software to run local batch scripts. Moreover, the process involves screen sharing and even live recording sessions. The software should be able to do this with relative ease for the system to be helpful.
3. Consistent Communication
Most remote access works, be it a collaboration of troubleshooting and fixing,require a lot of communication between the individuals involved in the process. For that purpose, chatbox tools, video call options, and other communicating tools should be included in the system. Without that, collaboration becomes difficult, and the users have to rely on external devices, which defeat the entire point of security and data protection.
4. Help Desk Integration
While smaller businesses might find this to be an unnecessary addition, it is essential to know that help desk integration keeps track of issues. This generates data that gives the company essential insights intoits workings. A ticketing system can help initiate remote access that becomes a certainty when the company eventually gets more prominent.
5. Active Directory Integration
This is a great way to combine the tools that help manage the users and resources. This takes off the pressure of managing mundane activities like logging on and off from the IT personnel. This is particularly handy for mitigating risk factors. Active Directory systems can be used to revoke access immediately. Thus in case of a breach, the system can respond much faster. This is particularly important for the security of companies that rely on centralised data.
6. Scalability
An excellent remote access software helps provide deployments to an unlimited number of users, all at the same time. Without this possibility, the use of the software is redundant as cutting down on time and increasing efficiency is the primary goal for this operation.
Infraon –The Best Remote Access Software
Now that we know what we need from remote access software, we look into why infraon is the best remote access software. Infraon not only provides the checkpoints mentioned above, but it goes well beyond.
Using AI, Infraon Infrastructure Monitoring Suite (IMS) maps, monitors, and manages various infrastructures of IT companies of all types. This provides the best of troubleshooting with real-time reports on one single platform. It helps aid collaboration by making sure that the quality of service remains premium.
Infraon Network Configuration and Change Manager (NCCM) provides the perfect tools that help mechanisedevices' configuration and compliance process.
Infraon Secura is the exact remote access software you need to secure remote access by using centralised policies. The Zero Trust features to protectthe network from all externalities and keeps the connection secure. This Remote Access and Security platform allows workers and authorised outside personnel to access on-premise and specific hybrid applications and servers. This cuts down the cost for VPNs which makes this a much more cost-effective option. It allows for live video and playback options for all recorded sessions. The collaboration setting helps for more accessible communication. The system is designed to ensure productivity and fast troubleshooting, which is the ultimate end that needs to be achieved
With the best of tools, cost-effective software like those offered by Infraon is singular products in the market of their caliber. This is a one-stop solution for all the work-from-home-related problems that most employees have faced over the past year and a half. For that very reason, it is not an exaggeration to call it the best remote access software currently available.