What is Incident Management?

DevOps and IT Operation teams employ the incident management process to respond to an unanticipated event or service outage and return the service to operational status. In the ITIL framework, it is a mechanism that links end-users and the IT department for more effective incident response.
A robust incident management system in any company will allow the employee to raise a ticket detailing the issue he/she is facing. Hence, this self-service portal saves a lot of time, and the employee needs not to wait on the call for an IT support person to respond to their queries.
Employees can raise the ticket at his/her convenience, and as per priority, the ticket will have level 1, 2, 3, and 4 rakings. Most priority 1 tickets are those which might have impacted many users in a company; for example, an entire business unit is unable to send attachments through MS Outlook. They are attended to within 30 minutes and are resolved the fastest. Sometimes the IT service desk needs to collaborate with other departments or technical teams to get a resolution, and the ticket is placed on hold. Such tickets might need multiple days to be resolved.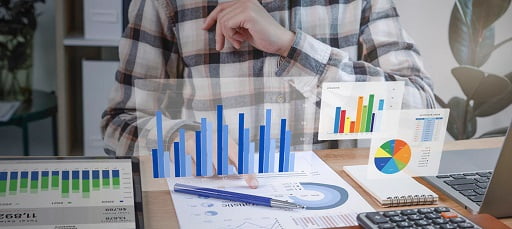 Six Main Practices to Improve the Incident Management Process
Build a solid workforce- The success of any team depends on the right kind of talent hired by the company's talent acquisition team and the kind of training they receive from the leads and senior team members. When forming an incident management team, select the right team, including team members in similar roles within the organization, internal and external hires, and even third-party service providers if you do not want to hire everyone on your company's payroll.
Some team members might be extremely good with their technical skills but do not have the right communication skills to convey the resolution, troubleshooting steps etc., to the customer. You might require a different team for each product or service if your company provides a variety of them. Before they go live, businesses need to clearly define each team member's roles and responsibilities.
Develop your knowledge base– Maintain a repository of the most common problems and how they can be resolved. New team members will get a lot of help if the database is maintained properly. Create a robust incident management software based on ServiceNow or BMC remedy, which can prompt resolved tickets with similar issues. The service engineer can access them and look for the resolution provided by the previous technician.
Training for the employees– Every employee who joins your team, with or without experience, should go through a proper training program to understand how your team functions. They should have access to any industry-specific relevant training as in the IT world, new technologies keep emerging. Before Windows came into existence, DOS was the operating system. The world has moved ahead. Today, many companies are moving away from MS office suits to Google Workspace, and your team should quickly get the training to support the clients/internal employees.
Proper communication channels– A communication system is crucial to an incident management strategy. Each team member's contact information must be included in the plans, including their phone number, email address, and ChatOps details.
Some teams may find it advantageous to include personal and professional contact information for on-call issue resolution. Then, an incident management tool can efficiently manage communications between all relevant internal and external parties. The helpdesk agent must accurately document everything on the ticket so that anyone working in the other shift or department can understand the problem. The client is not contacted more than once.
Automate the process of incident management– Managing your incident plan can be time-consuming, and human errors can delay the customer from receiving the right resolution in time. Manually auditing the team's steps to discover the incident's cause and perform recovery can be challenging, too. Hence in order to increase staff efficiency, comply with regulations helping maintain service-level agreements (SLAs), generate automated reports, and many such jobs can be made easy with automation.
Examine and report on important incidents– Before launching your incident management team, after you have acquired robust incident management software, and trained your team, the best way to ensure an incident response plan will work correctly is to test it. Simulating actual incidents is the best way to practice incident response, and you can test the effectiveness of your training and the skillset of your newly hired incident managers.
How Infraon Incident Management Software Works?
With in-depth knowledge in the IT Service Management domain, Infraon will help your company design the most relevant incident management software, which will seamlessly liaise with the DevOps, IT, and business teams.
We are one of the pioneers in designing AI-powered collaborative tools to help your clients and employees. Any kind of incident will be reported on time and will be resolved, and the management can track the SLAs and resolution time and get a complete root-cause analysis for each ticket.