In today's fiercely competitive world, all businesses strive to boost productivity while maintaining minimal overhead expenses and strong margins. In order to consciously, effectively, and affordably scale up and down with demand to supply the storage and processing capacity they need on a global scale, cloud architecture and Software-as-a-Service (SaaS) solutions have evolved.
With SaaS asset management, a company's IT department has safe data, accessibility, and flexibility to use software from any location at any time as long as there is a reliable internet connection.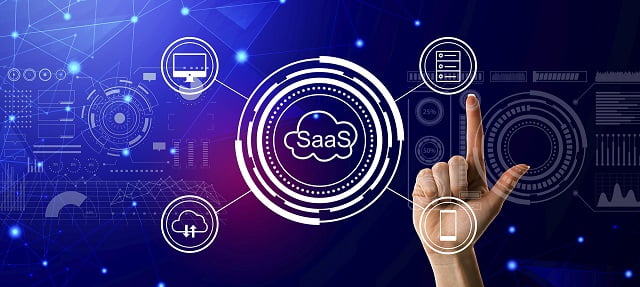 Reasons Why Asset Managers are Choosing SaaS Based Asset Management
Reduce software costs- SaaS applications are already set up on the vendor's server and can be available for a company's cloud instance. This provides a flexible, pay-as-you-go model while lowering business capital infrastructure requirements, such as hardware and software license and maintenance fees. With cloud computing, you don't need to buy any software; instead, you sign up for a subscription, which saves loads of money and makes the programme lightweight.
Information Security– Since data is the company's most valuable asset, many firms are concerned about data security, but many do not make security investments. However, you need not be concerned about data security if you use cloud-based asset management. Since the cloud service provider will handle it, you can save money on data security charges. You can impose user restrictions to limit who has access to data in order to increase security. To increase security, businesses can collaborate with cloud service providers.

Time savings– Saas-based asset management also expedites and streamlines system implementation while offering settings customized to your company's unique needs. As a result, installation and setup time as well as any problems that often arise during software deployment, are decreased.
Easy scalability and availability– SaaS providers can facilitate integration with your other applications and support your company's growth and expansion ambitions. Additionally, new users can easily and securely connect remotely to the solution.

Business coherence and reinforcement– Nowadays, businesses have switched from traditional asset tracking methods, like maintaining hardware registers with the entries of assets manually, to cloud-based asset tracking. SaaS-Based asset management enables companies to track and keep tabs on their assets in real-time basis without compromising accuracy from any location. So you need not worry about fixed asset management anymore. Platforms based on SaaS are simple to use, and the most crucial data is centralised. For instance, if an asset needs maintenance, you can find out who is working on the ticket and how often the item was used. All of the information is centralized, and having centralized information gives you greater visibility and facilitates you to make strategic decisions based on the data analyzed by the system.
Continuous support and updates– The vendor assumes maintenance duties instead of the company's IT teams, saving the staff from additional work hours and downtime that could have been required to upgrade conventional software. Upgrades are seamless and automatic, preventing any potential future version compatibility problems.
Why is Infraon the Best Option for SaaS-Based Asset Management?
Infraon will help you to design the best asset management tool for your organization. We step in to provide you with an integrated and comprehensive solution in your IT asset lifecycle management space because managing multiple assets in multiple environments may be costly, time-consuming, and largely ineffective.
We can help you to minimize your go-live time by 45%, and many reputed clients like Airtel, BSNL, Cloudnine, Federal Bank, PayTm, SEBI and many more are extremely happy with the IT solutions we have provided for their respective organizations customized exactly as per their needs.

Conclusion:
To be competitive in the future, asset managers will need to completely redesign their business models. In order to cut costs and improve agility and flexibility across their operational models, the first step is to embrace cloud technology. The significant commercial benefits of implementing cloud-based SaaS technologies are now available to asset managers.