It is no secret that the pandemic has greatly accelerated the need for digital transformation, and workplace technology is no exception. Meanwhile, the overarching move to omnichannel and digital-first approaches has dramatically reset employee needs.
Furthermore, as we continue to move toward a modern world of hybrid working, organizations must optimize their employee experience (EX) to attract and retain top talent.
Related blog: Create an IT Service Catalog with simple steps in 2023
With the great resignation taking root across the globe and staff quitting in huge numbers, organizations must take immediate steps to reshape workplace culture, drive engagement, and provide a seamless digital employee experience (DEX) for all.
To drive engagement across the board, employers must determine the key elements that actively motivate their employees. This includes leadership and flexibility, and a big part of the puzzle is workplace technology.
The reality is that today's hyper-connected workforce expects digital as standard, looking for instantaneous, accurate, and frictionless interactions regardless of whether they're working from home or in the office.
But how can organizations optimize employee engagement? And most importantly, how to keep operations running in a world where the 'work-from-anywhere' workforce model is standard?
This is where IT Service Management (ITSM) comes into place. It can assist IT professionals and help with designing IT systems by implementing right technology and tools for service improvement.
According to a study conducted by Harvard Business Review Analytics Services, 82% of executives believe that the effectiveness of workplace technology impacts workers' happiness at work. This demonstrates the importance of an effective ITSM platform to improve employee satisfaction.
Hence, employers must consider the power of ITSM – from breaking down silos and advancing workflows to improving productivity and enhancing user satisfaction.
Reshaping Employee Experience with IT Service Management
Making investment in digital practices such as ITSM can be an effective way to put power back in the hands of your employees. According to Technavio report, the ITSM market is estimated to grow at a CAGR of 14.43% between 2022 and 2027. The size of the market is forecast to increase by USD 10231.88 million.
The current job landscape has a new set of challenges, and organizations looking to manage this harsh reality must concentrate on creating the omnichannel experiences, flexibility, and efficiency that today's hybrid workforce demands. As an extension to your company, ITSM streamlines routine, often mundane tasks for all organizational departments while giving employees the tools to improve service requests and manual business processes anytime and anywhere. In fact, it enables HR departments to efficiently manage internal procedures, including hiring, training, and staffing. On the other hand, finance teams can reap the benefits of a quicker and more effective approach to approving spending, tracking payments, and sending invoices to customers.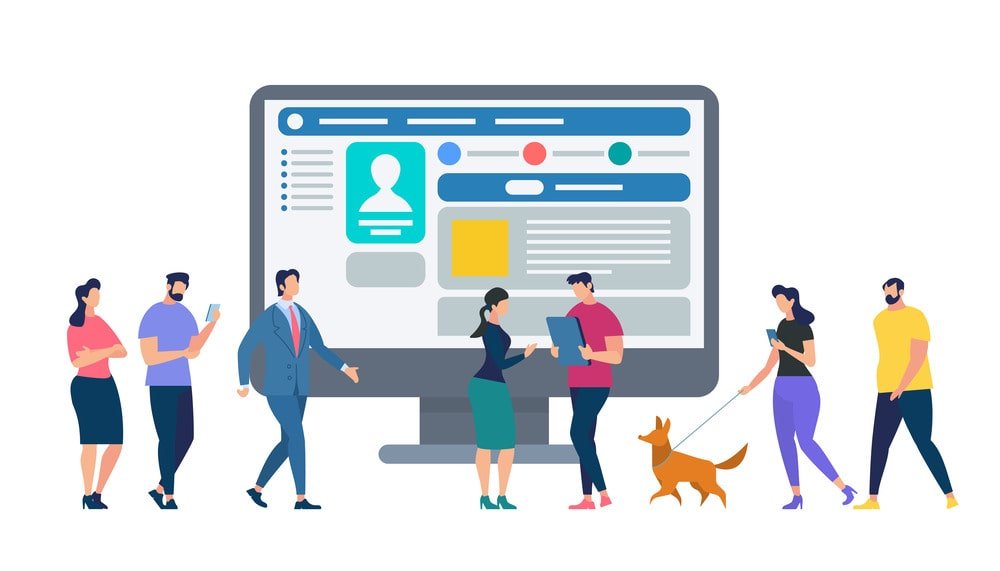 Moreover, ITSM can improve cross-departmental collaboration when implemented across several business areas. For instance, organizations can integrate internal services like payroll, HR, and finance into a single platform to provide employees with a comprehensive understanding of the company. Also, the ability to interact with co-workers at all levels will encourage staff to embrace a sense of community. The benefits of implementing ITSM are substantial. It enables organizations to improve current processes and free up time for their workers to concentrate on more creative, fulfilling aspects of their roles. It also helps to boost productivity, enhance automation, and increase visibility.
Related blog: 6 Things about Digital Employee Experience (DEX) that all leaders must know
Let's look at six ways in which an ITSM tool can enhance digital employee experience:
Integrated Omni-channel support
While many organizations are moving towards WFH (Work from Home) and WFA (Work from Anywhere) workforce models, customer-grade IT service management has become essential. Having a no-code, unified service platform is vital to make collaboration as simple as feasible. It indicates support and integration across multiple channels.
Remote working is made simpler when support is offered by chat, phone, email, and virtual agents. It can also be integrated with teamwork applications like Slack and Microsoft Teams.
Customizable Self-service portal
One way to make IT requests easy and seamless for employees is to enable a self-service portal. Whenever and wherever, employees from different teams within the organization can get assistance by raising a ticket. The portal also enables users to follow the status of their tickets.
The creation of a self-service request system guarantees that there is a neat and well-organized catalog of available services so that staff members can request a service with ease. It can be configured to be user-friendly and adaptable in accordance with a company's brand guidelines.
Effective Knowledge Base
Employees can benefit from a comprehensive knowledge base that contains solutions to specific incidents and issues. Employees can find solutions to their issues or inquiries by browsing the knowledge base. They can immediately react to inquiries without waiting for a technician to respond.
An integrated ITSM platform gives you access to a knowledge management system built on a portal that can organize, share, and store crucial information. Furthermore, it provides your staff and support teams with the right tools—such as user guides, articles, videos, how-to manuals, and troubleshooting information.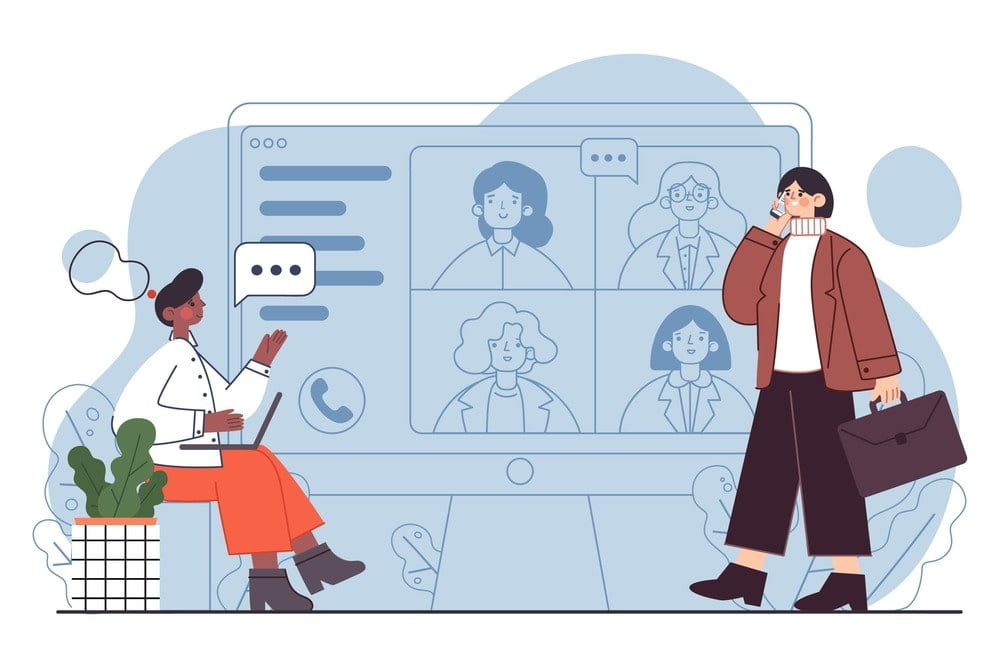 Seamless Change Management
When a new software product (or a new version of an existing tool) is introduced within a company, the staff frequently has many questions about the change and may have trouble adjusting to it. As your team adjusts to a change established inside your organization, ITSM automation enables you to do so quickly.
Your employees can receive individualized help utilizing the new tools and have their questions answered by the modern IT service desks connected with collaborative platforms. You may also use microlearning to train your staff. You can improve the accessibility and efficacy of change management for your employees by incorporating relevant training resources into your knowledge base.
User-friendly Service Desk
Employees frequently ask for additional equipment, software, and other services to help with projects, boost productivity, or deal with technical problems. Delivering a good employee experience is made possible by giving them a seamless channel by which to request the necessary service items. A service desk is a tool that IT teams can use to streamline employee requests for goods and services.
Employees can fully understand the status of their requests with a service desk, eliminating the need for ongoing email correspondence. This extends beyond merely requesting IT equipment and software. To offer a consistent digital employee experience, non-IT teams like HR, administration, and facilities can also be connected to a service desk.
Internal Process Automation
Employees spend a large portion of their working hours on manual, repetitive tasks, which significantly reduces their productivity. These involve duties like asking for a quicker resolution to a problem, getting permission to buy equipment, allocating tickets to the proper departments, and so forth. Employee time is significantly reduced when these processes are automated using technology like chatbots and workflow automation. This improves employee satisfaction and ROI while also increasing staff productivity.
Related blog: How can AI-powered ITSM put an end to nightmarish incidents?
Final Note
Keeping your employees happy is a great way to enhance productivity, ROI, and business continuity. Leveraging a modern and agile ITSM tool is a good move to start delivering exceptional digital employee experience. Organizations should always remember that a great employee experience often leads to great customer experience. As employee expectations and ways of working evolve, organizations must stay focused on delivering a great DEX that will attract and retain staff and generate a reputable company culture that positively impacts their bottom line.
A good DEX strategy is not only about how employees use the technology in your company and the effectiveness of those touchpoints but also how your IT team can assist staff members, deploy and maintain technology, ad resolve issues.
Providing excellent IT support can ultimately improve the working environment in several ways, many of which drive important employee KPIs and promote employee wellness. Robust IT service management is essential to organizational effectiveness since business platforms and processes always change. This greatly impacts both the job and personal lives of every individual. As a result, a company can undoubtedly differentiate itself from competitors by consistently upgrading IT support and upskilling and improving service management with ITIL training. This results in excellent employee performance and productivity.