Your business may succeed or fail depending on how well you choose your software checkout solution. After all, selling online allows you to reach a wider audience. It's a laborious procedure to launch a business as it requires a lot of bravery, determination, passion, and drive. The next crucial step you must do as soon as your ideal organization is up and running is to develop exceptional strategies to accelerate growth and maximize operational effectiveness.
It's thought that running your business well could result in financial gains and increased income. Companies are reportedly investing in a range of software solutions these days to enhance operations and administration while saving money and time.
Your point of sale site needs to be extremely reliable, given the number of online retailers and sellers. You'll need to discover a solution that integrates with your website if you want to run your own online store instead of using prepackaged selling platforms. The following qualities are essential for your online sales portal to have to be successful.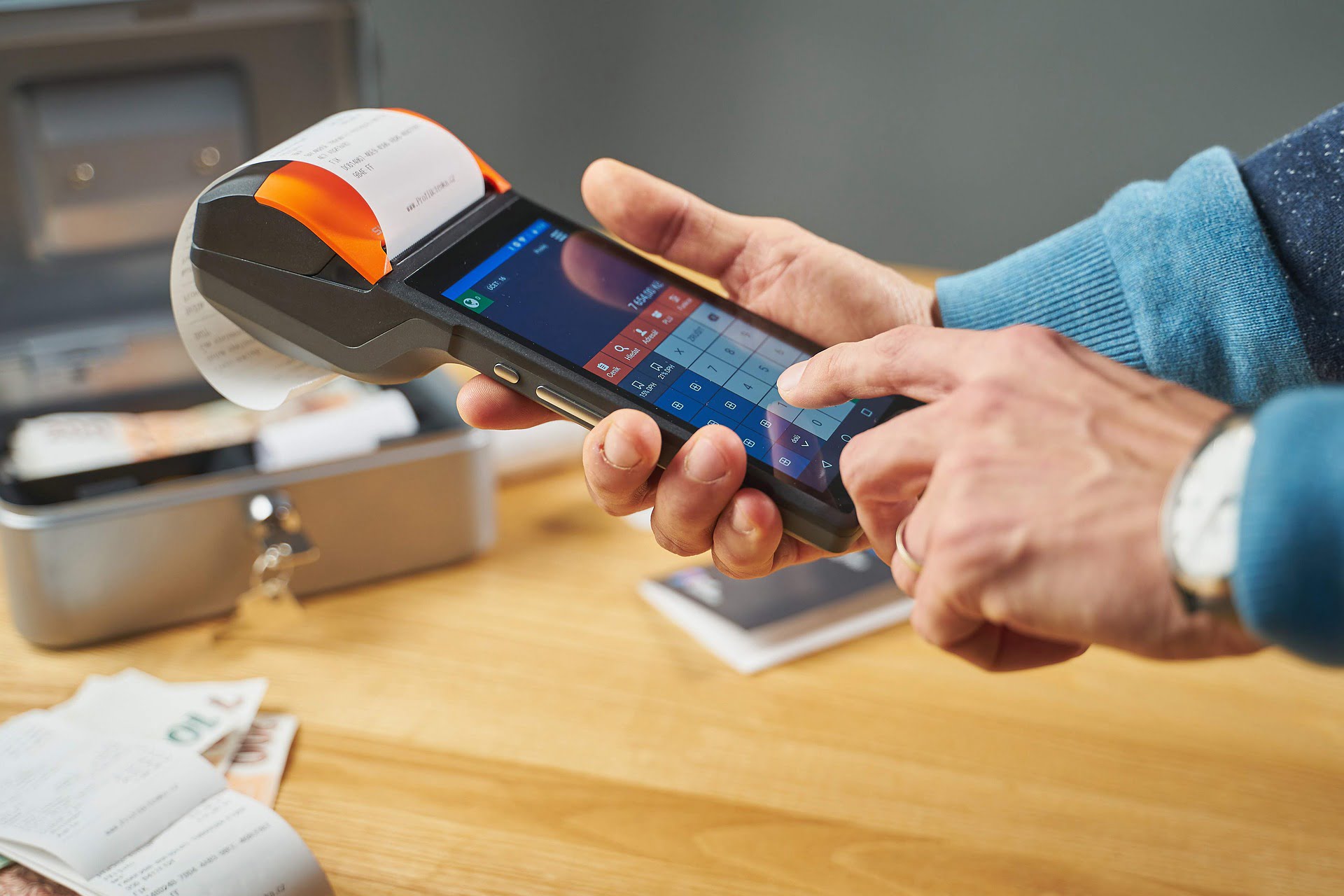 What is Asset Checkout?
Asset checkout tools are the fundamental building blocks of any organization, online retail, and more. Automated checkout processes, including barcode scanning, receipt printing, emailing, and digital payment processing, assists modern user expectations and guarantee a quick, straightforward transaction.
These features may seem basic requirements for any organization who asset tracking software; however, many businesses utilize proper asset checkout for accounting but manual checkout techniques.
You'll probably lose their business if your customer purchases a product you don't carry. If the client evaluates your service, you risk harming your reputation. When your software checkout platform interfaces with inventory information, you'll clearly understand what's selling and not. Additionally, you'll be able to know when you need to replenish your inventory.
Related Articles: The Appropriate and Perfect Asset Tracking Stickers
Features Your Software Checkout Solution Absolutely Must Have
One of the most widely accepted advantages of using business software is that it can give you an advantage over your rivals. It can also be altered so that you can use unique, tailored solutions to meet the needs of your business. However, you must examine the benefits of business software if you want your organization to profit fully from it. We've listed below the features of the software checkout solution, which will be great for your checkout software.
Unparalleled User Experience:
Software for businesses should have a primary, adaptable interface that is simple, straightforward, and adjustable if you want it to stand out. In addition, it is advised that your business software be modified for improved functionality on mobile devices such as tablets and smartphones. It will guarantee that your application's digital users will get the same high-quality user experience while using it.
It would be best if you worked to give your consumers the best and most hassle-free experience possible in every facet of your business because it is thought that satisfied and happy customers have better perceptions of a certain organization.
Data Security:
Making your customers feel safe from any risks at all times is thought to be vital for your business. Nevertheless, it's essential to ensure that your organization's software has data security. Verify that it has been constructed with many levels of the required administrative and security checks.
As a result, you can snooze soundly, knowing that your internal data, personnel, partners, and clients are constantly protected and secured. Additionally, you should spend money on application security testing to ensure your software's security features are functional.
Different forms of communication are evolving these days quickly. In addition to embracing the transition to digital, they are also growing more dynamic. Email is reportedly one of the least effective methods for managing information. Most businesses are thought to have already replaced it with various channels by this point. This makes it possible to have chat groups, smart notification capabilities, and quick responses.
Try introducing and integrating tried-and-true messaging techniques to encourage efficient communication between the parties involved. It will ensure that business operations within your organization flow smoothly.
Integration With Current Processes:
For handling their operational procedures, businesses typically already have a variety of software in place, including systems for order administration, accounting, inventory control, and production management. Others employ various tools to help plan, manage investment projects, and do other tasks. Thus, it is obvious that existing operational management systems must be seamlessly integrated into a single platform.
The ideal business software for your organization should be able to match your current business procedures while simultaneously ensuring optimization ultimately.
Effortless Use:
The best way to enhance your organization's first impression is to improve your business software's user interface (UI), which is crucial for any new business. If your program is challenging to access and operate, new users and potential customers won't even get the chance to test all the valuable and exciting features.
The overall support costs required can be greatly reduced by enforcing strong software design guidelines to guarantee your product is navigable. A self-service support strategy is thought to be more appealing in the long term than having numerous support professionals devoted to ensuring a great user experience.
Architecture for the Future:
Your business software should be able to expand with your organization to provide more excellent value. Hiring developers or programmers with the expertise to provide top-notch engineering using the most potent tools and platforms is more likely to offer you future-proof software architecture.
Your business software's architecture should be cloud-ready. But regardless of whether you're utilizing a private cloud or a hybrid cloud plan, the software must be compatible with your present solutions and any future ones.
Improved and Adaptable Software:
Resilient business software is built on a solid foundation of best practices, robust security, and speed. Programmers must adhere to the finest and correct coding techniques to ensure that the software solution can quickly change and adapt to modern challenges. If your business software doesn't support rapid innovation and flexibility, you may eventually require a new one to remain competitive and relevant in a competitive industry. The code of your business software must be simple to modify so that you can quickly adapt to new capabilities and add new features in the future.
Your best course of action is to upgrade your business software in order to avoid falling behind on changes as they occur. Any type of software will always be subject to ongoing modification due to new requirements, security, and functionality that must be added to satisfy shifting user demands.
Final Thoughts:
It can be challenging to select the best asset checkout software as it has many moving elements, features, and the costs of different packages might differ significantly. The first difficulty you face is having to pick from a large number of asset checkout software vendors.
We considered several vital variables, such as ease of setup, the convenience of use, standard features, mobile compatibility, reporting, and pricing, to reduce your options to the best asset checkout software. These vital considerations and, more significantly, whether the program applications are appropriate for your unique business demands should be the basis for selecting the best software.
List of best checkout software:
Volusion:
Volusion is excellent for creating visually appealing and engaging online store websites and checkout software. The software includes numerous integration options, is highly customizable, and includes countless built-in templates. These features make it very simple to use and get up and running quickly.
Additionally, their one-page checkout process is customizable. You can easily customize the checkout screen to reflect your brand.
Features:
Personalized page builder for building online shops
Built-in SEO tools
Software for one-page checkouts that maximizes conversions
Email newsletters and CRM software integration
Catalogs of products
Extensive product listings
Scheduling and Visibility
Inventory management
3dcart:
It has all elements you need to build an online store, including real-time shipping and various payment methods, and is available in 3dcart. You can utilize the best e-commerce platform for SEO to increase your online store's traffic and sales.
The all-in-one software from 3dcart is designed for internet marketers that take their business seriously. It is packed with features, mobile-ready designs, the most recent SEO standards, and marketing tools to help you boost conversion rates. It is a robust shopping cart solution with more included features than any of its rivals.
Features:
Includes a store and website designer.
Integrated SEO suite that enables site optimization for improved search engine positioning.
Mobile eCommerce support.
Supports a range of sales methods, including sales on music websites and social media platforms.
Incorporates all the features required to build a full eCommerce website.
Inventory Management
PinnacleCart:
PinnacleCart is an excellent checkout tool if you want to concentrate on growth because it was designed to boost revenue. You can create a storefront with integrated, mobile- and web-friendly checkout options. It also allows you to modify it using their templates and have features built for expansion. They were all carefully created with conversion in mind.
Due to PinnacleCart's slightly more advanced backend technology, its product has a steeper learning curve. Understanding takes more effort, but it is effortless after you figure out the ins and outs. So, this might not be for you if you're not tech-savvy or seeking something easy to learn and utilize.
Features:
Zero Transaction costs
Fully Customizable
Simple to use and robust
Templates for store fronts that prioritize conversions.
Growth-oriented features
Web and Mobile Optimized
100% Integrations.
Support Major shipping carriers
Customized shipping.