All educational institutions, from elementary schools to technical colleges, from medical schools to law schools, must manage and maintain their records and keep them current on all their inventory and fixed assets. Due to the stakeholders involved, public schools, private schools, and institutions of higher learning must manage their inventory and assets properly. Education sectors worldwide use asset monitoring software to enhance record-keeping, save money, prevent supply shortages, identify assets faster, and more.
To successfully run an educational institute, they must maintain track of the whereabouts of every consumable, including cleaning supplies, equipment, buses, chairs, and desks, and make sure they all work properly. Most schools in North America and Europe are making using technology in education a primary focus. Millions of dollars are being spent by educational institutions to integrate technology into their curricula.
Tools for IT asset management are emerging as the answer for assisting schools in adjusting to their modernized curricula. Education institutions have just recently begun to fully understand the potential of these solutions, despite being available for some time.
What is Asset Management?
Asset management provides a practical approach for tracking, overseeing, and organizing the upkeep of each asset. Asset management automates asset tracking and is concerned with supervising an asset's whole existence, from creation to disposal.
The asset management system market is expected to rise from USD 16.8 billion in 2020 to USD 27.4 billion in 2025, rising at a compound annual growth rate of 10.3%.
Related Articles: All About Asset Management in the Education Sector
Features of Asset Management and Tracking in Educational Institutions:
Certain software functions are required to manage your institution's assets effectively, such as
QR Codes:
Each asset will have its QR code thanks to the asset monitoring system the school has implemented. All relevant information about the item can be retrieved with a quick scan on a smartphone or tablet, including asset history, prior and upcoming rentals, operating manuals, preventive maintenance schedules, etc.
Mobile Asset Tracking:
You may access asset location and information whenever, anywhere, and on any device when you track assets digitally. To find out where an asset is and whether any work orders need to be completed on it, you no longer need to connect to a school computer or a manual old-school paper tracker.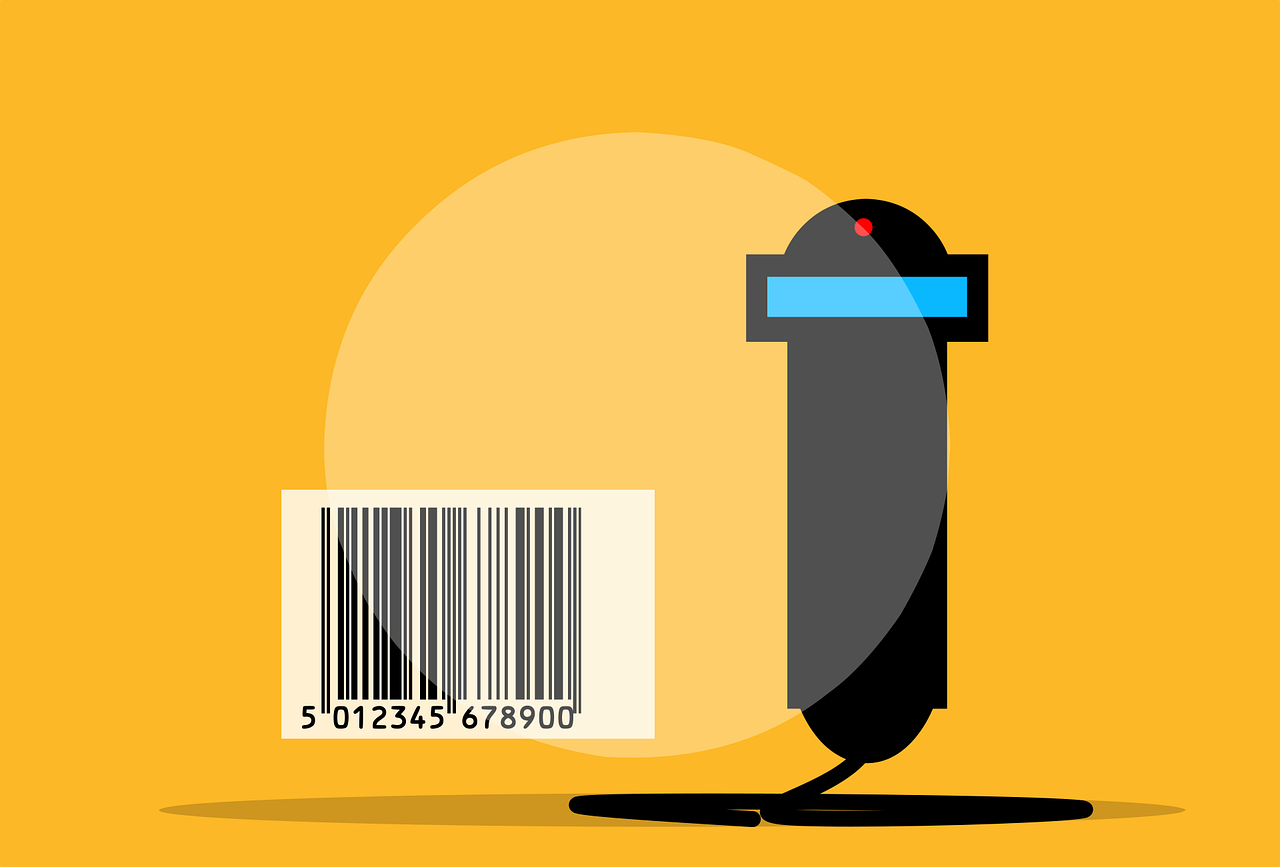 Asset Tracking:
It seems nearly impossible to maintain track of every asset, where they are in their lifecycles, and the software uploaded on each one, given that hundreds of thousands of students travel through the educational system each year. Asset management software tracks the whole asset lifespan, allowing the school to be aware of the state of its assets. It also improves school boards' understanding of yearly costs and aids budget planning.
Easy Software Redistribution:
The asset management application identifies each laptop's installed software, ensuring that every student is ready for class. For instance, the system can return a piece of software to a central repository when a student has finished using it for the semester, and another student wants it. Because they won't have to acquire new software, schools can recycle software and save money.
Interactive Mapping:
It's important to know where each item is for quick and simple return and location tracking because so many assets move through various classrooms and departments daily. You can see on a map where each of your assets is situated using interactive mapping. So, you don't require to worry about missing supplies and never-ending searches for essential items.
More Flexibility:
Students can be notified via email when a device is due for return and when it is overdue. It reduces the time spent chasing after students to return school supplies. Additionally, students will have access to the knowledge base portal where the school can post crucial information if they experience laptop issues. A knowledge base portal contains a list of the potential problems and their corresponding fixes.
In the event of a malfunction, students can always use the site. As a result, the gateway lessens the need for calls, emails, and other resources to assist students.
Centralized Asset Database:
Teachers, students, and other staff members can rent assets using asset monitoring software. Finding the tools, you need when you need them, from laptops to smartboards to art supplies, is a piece of cake. You can report on your assets by setting up a central repository where all your assets are stored, and more, such as
Find out who on your team spends the most time maintaining assets, among other things.
Keep track of the money and time spent on your assets over a certain period.
Recognize the assets that need the most maintenance.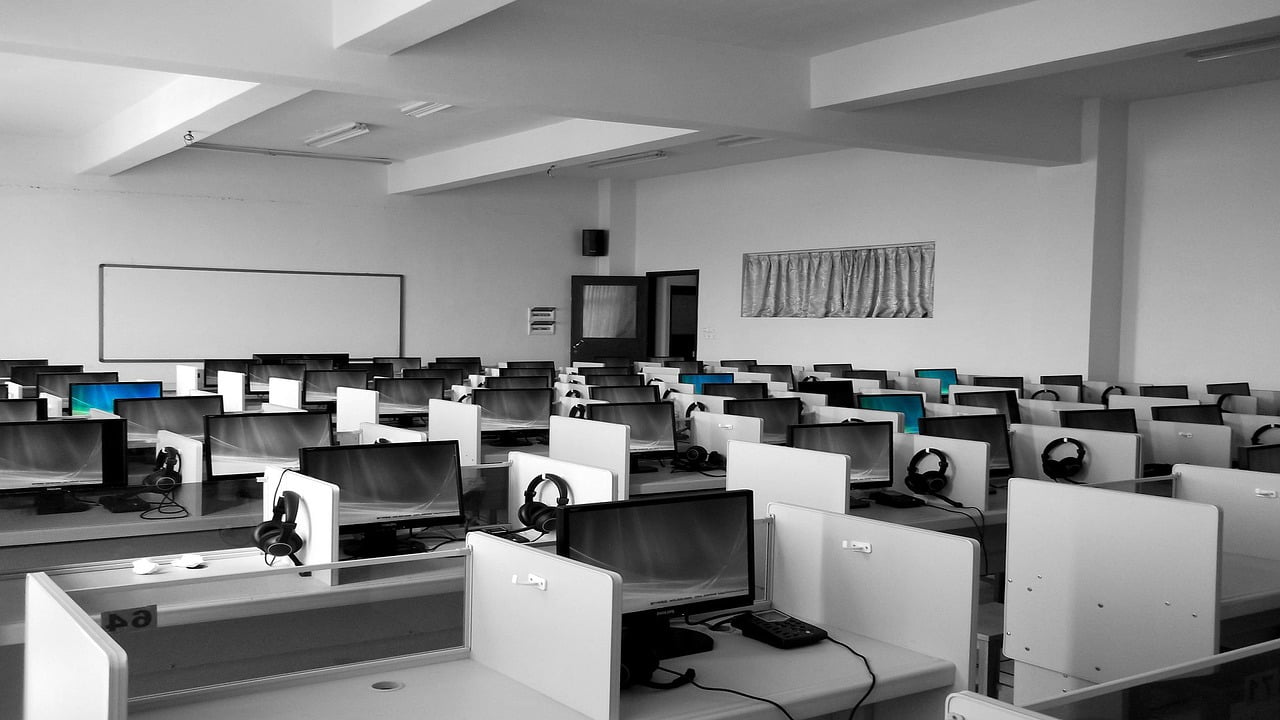 Efficient inventory management:
You should always plan your asset stock to be in a better position to develop the appropriate budget for your educational asset stock in the future. By doing this, you might avoid many unplanned costs associated with an asset shortage.
You may build automatic purchase orders with school asset management software for efficient procurement processes. You'll be able to manage your vendors and stock orders from a single spot. Additionally, you may select a minimum asset quantity for commonly utilized items to ensure that your inventory never runs out of stock.
Reducing spending on redundant assets:
When you have access to your institute's assets, you can see what is being used right now and, more crucially, what isn't. Let's say a classroom has a request for more desks. Thanks to a digital asset management system, the institute maintenance workers can tell where desks aren't being utilized. It could be possible to borrow empty tables from other classrooms or schools rather than buying additional ones.
Increasing record-keeping accuracy
Keeping track of all the paperwork required to handle school property supplies, papers, and records might not be simple. However, software for managing school assets can provide the resources needed to compile all crucial assets into a single data repository. It is essential for data protection and backup in the event of a fire or other calamity, which might devastate a paper-based asset management system and create challenges and delays in filing insurance claims.
Accessibility of Reliable Data:
In a place like a school, it's common for items to get lost. The objects might be anything from a chalk box to a laser pointer. Before starting class, these missing items must be found, as doing so will increase productivity and make it easier for teachers to conduct their lessons.
Due to the limited funding available for school operations, replacing lost or stolen property can be pricey. Nevertheless, you can prevent the theft of crucial educational assets by employing school asset management for tracking and labeling purposes. Thanks to the centralized platform provided by asset management software, you can rapidly change your inventory goods. The system will provide check-in and check-out options to ensure you never lack any asset-related information.
Improve Routine Maintenance:
The most prevalent barrier in the education sector is equipment downtime. You would have come across this repeatedly. The speakers may have turned off during the presentation, or the projector may have malfunctioned. You would then be powerless and compelled to wait until you found a solution.
Thanks to the school asset management software, you can arrange upkeep tasks in advance. You can set up maintenance tasks and related notifications to tell you when an asset needs to be repaired. With this routine maintenance, some expenses might be readily eliminated. Additionally, by doing this, you'll be able to keep all the assets in good shape so that they can readily execute procedures and events.
Authentic Reporting:
Since the education sector is regarded as public, it is anticipated that they maintain and compile their data on their assets in an accurate and precise manner. You don't need to manually enter the data into spreadsheets because this asset monitoring management software automates the entire process.
The automated method allows for creating and customizing reports that are sent directly to the designated administrators at a given time and tailored to the school's target audience. This automated procedure generates accurate reports quickly and without human error.
Reduce the number of manual asset audits:
Staff members can view the location and quantity of equipment available thanks to access to a real-time asset registry. As a result, regular manual asset audits—which consume time and resources—are no longer necessary.
Data-Driven Decision based on your assets:
An easy-to-read report will show you how your investments are doing. Some assets will be more crucial than others, even if you might not need to monitor the performance of every asset, including costly technology apparatus (HVAC, air handling units, boilers, etc.), bus fleets, and other vehicles.
You can determine when an asset needs to be repaired when it needs to be replaced, and when it requires an inspection by observing how these high-value assets are doing well.
Related Articles: What are the Must-Have Customer Service Skills in 2022?
Modern Approach in Asset Management and Tracking for Schools
Thinking about the best asset management system while evaluating asset-tracking software options is crucial. The end-user is a key consideration while developing modern solutions. They offer your school the full capability it needs with an automated package, including mobile access.
Implementation:
Many schools have trouble loading all their resources into the database of the new program. Make sure to question the vendors on your shortlist about the process and how long it generally takes. You should know what is expected of your team.
Configurability:
Does the system give you the impression that it was designed with your needs in mind or that you must adapt your methods of operation to the software's design? Numerous systems offer a wide range of configuration options so you can classify and organize your assets.
Additional integrations:
Systems for a few steps in your asset management procedure may already be in place. Your asset management software must interface with those other platforms effortlessly.
Excellent customer service and staff training:
Many schools struggle to teach their entire staff how to utilize the program. Ensure the vendor you select has a training strategy and offers sufficient training to anybody utilizing the system. Ensure people working with heavy gear and equipment receive the training to carry out duties effectively.

Final Thoughts:
The management of school assets has historically been an uphill task that is costly, time-consuming, and not necessarily methodical. Therefore, a system like an asset monitoring must score highly in terms of performance, accuracy, and usability.
Solutions for IT asset management provide the central location for all data about hardware and software. Asset management programs oversee the whole lifecycle of each asset, not just how devices are distributed. Given that many operations, including email notifications for returned devices and personalized reports, may be automated, these solutions provide a superior solution for asset management. Utilizing an IT asset management tool has the following advantages:
Reporting is enhanced.
Simplifying the loaning of equipment.
Reducing the price of technology.
Lessening the resources required for asset maintenance.
Aids in budget preparation.
With the help of an asset management system, you can quickly gain total control over all the data that can be recorded, and you can also handle things swiftly if new fields are added, or an asset is replaced.
FAQs
What is an asset management system in the education sector?
Schools and other educational institutions are known to keep various products on hand. Through school inventory management software, the asset management system for schools offers the capacity to keep track of all the equipment in your institution.
Why is asset management important what is its purpose in a school?
Using asset management in education allows you to use your educational assets more effectively and efficiently while adding value to the institution. It also allows you to save time and money.
The main goals of asset management for schools are the observation and documentation of tangible and intangible educational assets. Any tangible assets the school owns or maintains include school vehicles, computers, and keys. Soft assets are essential documents or procedures that demand oversight and upkeep.