In this interconnected business landscape, communication and collaboration are paramount for organizations to be competitive. That's why the role of AI-enabled collaborative workspaces in ITSM cannot be understated. As the demand for seamless, proactive, and contextual IT services grows, organizations must capitalize on their potential to stay ahead of the curve. At its core, such a collaborative workspace empowers agents, supervisors, customers, and other users to harness the true potential of AI so that they can accomplish their tasks effectively. 
For instance, organizations can streamline ticket management and predict and prevent potential issues before they escalate, leading to improved service reliability and reduced downtime. Moreover, AI-powered analytics and reporting provide invaluable insights into support performance, enabling data-driven decision-making and continuous process improvements. 
Related blog: AI-Powered Knowledge Base: Why Do You Need One?
Let's look at some of the benefits in detail: 
Benefits of AI-Enabled Collaborative Workspace in ITSM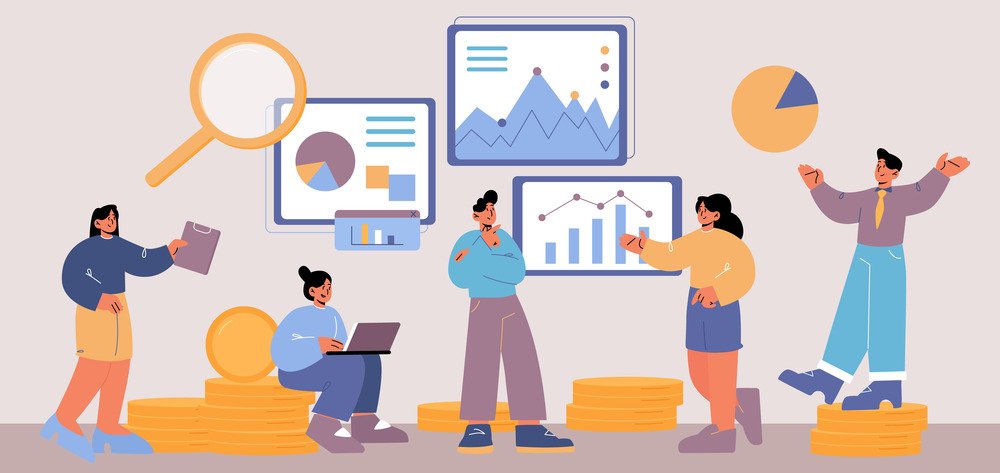 AI-driven efficiency with robust security: Total peace of mind 
AI-enabled collaborative workspaces help businesses strike the right balance between efficiency and security. Intelligent automation ensures that routine tasks are handled swiftly and accurately, reducing the burden on IT teams and allowing them to focus on critical issues. Also, robust security measures can be implemented to safeguard sensitive data and protect against potential cyber threats, providing peace of mind for the organization and its customers. 
Boost team productivity: Work smarter and faster 
With AI-driven automation, ITSM teams can eliminate manual, repetitive tasks and focus on complex problem-solving. Agents can use AI to handle mundane ticket management, incident categorization, and other routine activities. Hence, they will be able to dedicate their time and expertise to resolving complex issues. This leads to increased productivity and faster response times, ultimately resulting in higher customer satisfaction. 
Foster collaborative success: More transparency and accountability
AI-enabled collaborative workspaces facilitate seamless communication and collaboration among team members. Features like real-time chat, file sharing, and task assignment enable agents to work together efficiently, even in a distributed work environment. The transparency provided by AI-driven analytics and reporting helps teams identify bottlenecks, optimize processes, and hold team members accountable for their tasks, fostering a culture of continuous improvement. 
Enable seamless support: Meaningful customer experiences 
AI plays a vital role in enhancing customer experiences. By automating ticket allocation based on agent skillsets and incident priorities, AI ensures that customer issues are directed to the most qualified agents promptly. Furthermore, personalized communication based on customer personas ensures that responses are tailored to individual preferences, leading to more meaningful interactions. 
4 Must-Have Features of AI-led Collaborative Workspace in ITSM 
1. Automated ticket allocation: An AI-powered collaborative workspace should offer automated ticket allocation, routing incoming tickets to the most suitable agents based on their skill set, expertise, and availability. It ensures that the right people address IT service issues, optimizing resolution times and customer satisfaction. 
2. Custom daily updates and reminders: The platform should provide custom daily updates and reminders to users in order to maintain SLA compliance and enhance customer success. So stakeholders can remain informed about the progress of their requests. In turn, it helps set clear expectations and ensures that deadlines are met. 
3. Personalized communication: AI should enable personalized communication by analyzing customer data and preferences to tailor responses according to individual personas. This way, users feel valued and understood, leading to stronger relationships and loyalty. 
4. Automated knowledgebase: An automated knowledgebase streamlines the process of creating professional articles from resolved issues. As a valuable resource, it equips users to find solutions independently, reducing the volume of incoming tickets and enhancing the overall support experience. That's why a leading market study reports that 81% of customers try to resolve their own issues before reaching out to a representative. 
Integrating collaborative AI workspaces in ITSM is not just a trend but a necessity. In the future, their importance will only grow, making them a strategic imperative for organizations of all sizes and industries. However, caution must be exercised, given the cluttered marketplace.
Logic dictates there are likely to be ineffective AI-based ITSM features that organizations don't require – but may be forced into thinking they do. No wonder Gartner reports, "Through 2023, I&O leaders will overspend by $750 million on buying unused features of ITSM tools, up from $600 million in 2019." 
But embracing AI-driven collaboration is not just an investment in the future; it is an essential step towards maximizing productivity, customer satisfaction, and overall success. With the right AI-enabled collaborative workspace, your ITSM ecosystem will become more efficient than ever before.