As the renewable energy market continues to grow, companies need to invest in the long-term health of their green assets to keep them operational, generating new, cleaner energy. According to the allied market research, the global energy asset management market size was valued at $4.3 billion in 2021 and is projected to reach $12.4 billion by 2031, growing at a CAGR of 11.3% from 2022 to 2031. Furthermore, dealing with the assets in capital-intensive industries like energy has become more complex due to uncertainties with long asset life, inspection and maintenance in remote places, and other environmental factors. When managing a large and aging infrastructure of dispersed assets, energy companies face significant challenges.
Let's look at a few of them!
Related article: What is the difference between availability and reliability?
Current Challenges That Energy Organizations Face in Managing Their Physical and Digital Asset Ecosystems
The capital expenditure associated with the energy industry is substantially high. Moreover, it is expected to increase significantly as the market is aggressively expanding in the renewable energy market. Therefore, considering the enormous investments in the energy sector, the assets need to be maintained to ensure profitability and sustainability. The traditional unstructured asset management philosophy isn't the most efficient way of managing the enterprise asset, which may lead to the following problems:
Lack of Asset Visibility
Lack of real-time visibility into the asset's limits awareness of their condition and the criticality connected to them. The conventional energy generating process, which is extremely complicated, frequently struggles with low productivity due to frequent asset failures (assets such as high voltage pumps, transformers, generators, etc.) leading to longer downtime. A just-in-time strategy for asset maintenance could have prevented this problem. This is only achievable if the asset defects can be continuously monitored and fixed before they develop into a potential failure.
Improper operation
The performance and life of the asset are impacted by operating it above or below its intended operating range. Due to the accumulation of carbon soot or ash particles on the superheaters, the boiler operational performance in a coal-fired power plant frequently degrades over time. Other important assets connected to the furnace combustion mechanism also exhibit a similar performance deterioration. In these situations, poor asset management leads to inefficient combustion and unreliable energy production.
Scalability
The primary responsibility of asset management in the renewable energy sector is – asset performance. This work is not difficult when there are limited resources available. But hold off till the assets reach the hundreds of thousands. There are many components to handle, including inverters, combiner boxes, sensors, etc., which presents a number of asset management issues, particularly in terms of scalability. Scalability is a term used in the IT industry to describe a software program's ability to grow in order to effectively handle an increasing workload. Most of the systems that are accessible to RE asset managers are outdated and only intended for basic monitoring requirements. When expanded asset management is added as a burden, such tools fail horribly.
Improper Documentation and Legal Liability
During the engineering, building, and operations phases of the facility, the energy and utility plants must adhere to a number of regulatory requirements. However, the manual approach of regulatory management makes it difficult and vulnerable to regulatory infractions, which may have negative financial and legal repercussions.
Inefficient Human Resource Management
When managing asset failures with a reactive asset maintenance method, it is very difficult to manage and schedule the right resources at the right location and time. This is especially obvious in the energy sector, where a wide range of people with different skill sets are needed. The sudden timeframes that result from this unexpected strategy also have a negative impact on staff motivation.
Over/Under Maintenance of Asset
Lack of knowledge about asset health causes unanticipated process failures, results in unplanned maintenance and repair, and results in inefficient resource use. A reactive approach to asset maintenance is a clear sign that the assets are not being properly maintained. Whereas, in some instances, scheduling frequent maintenance with the goal of resolving this issue is a sign of over maintaining assets. Both of these options are not financially viable.
Upcoming Trends in Energy Asset Management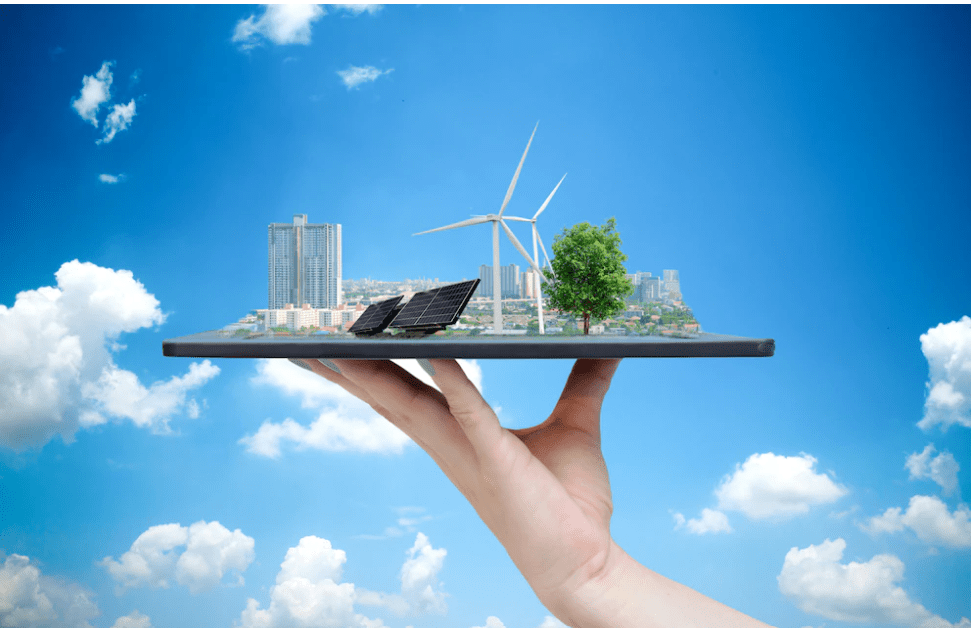 Ensuring Industrial Assets are Protected from Zero Day Threats
Since the majority of cybercriminals target critical infrastructure more regularly with new malware, energy operators should implement next-generation cybersecurity solutions to protect both OT and IT assets from zero-day attacks (such as ransomware). New classes of AI-based endpoint protection solutions can be automatically linked into the operator's APM to provide the maximum level of security against cyber-attacks.
Finding The Right Technology Partners
Considering the increasing adoption of cutting-edge technologies like ML and AI, energy operators would be wise to select the right technology partners to assist them throughout their transformation path. This is true regardless of the stage they are currently at. These partners are able to provide customers with a full range of digital services, such as assistance with cloud migration, application integration, platform customization, and the creation and integration of future capabilities.
A Good Asset Management Solution is the Key
Energy firms cannot operate safely and effectively without asset management, which is the foundation of asset-intensive businesses. The majority of asset management environments have formed sporadically over time and have numerous independent moving parts that have been cobbled together; these systems need to be overhauled to make sure the various components are tightly integrated and to establish effective feedback mechanisms for continuously managing change and adding new capabilities. A strategically designed framework is required to enhance the lifespan and dependability of important assets. By doing this, unanticipated operational costs are avoided, and strategic maintenance may be carried out without business interruption.
Final Note
Energy demand has greatly increased as a result of the continuous rise in energy consumption caused by rapid urbanization and population growth. This has led to a demand for innovative solutions and particular procedures that can boost production while using the same resources. Asset and energy management solutions help smart grids efficiently handle rising demand while extracting greater value from the system. As a result, the adoption of asset management in the energy and utility sectors is driven by the rise in energy consumption.
If you are in charge of managing renewable energy assets, you are aware of the multiple stakeholders you must coordinate with and the myriad responsibilities you must complete. For managers, selecting the ideal asset management solution is not always simple, but the effort is worthwhile. The right tool can help centralize assets' data and save time and resources. Furthermore, managing the regular maintenance of assets should not be the sole focus of a successful asset management policy. Our clients may create efficient long-term policies with the assistance of progressive knowledge and technological solutions. The solution can be used to produce decay curves, rank equipment, score energy, analyze costs, and eventually plan and budget for replacement and overhaul.
Related article: How to Improve Your Hospital Asset Management Plan in 2023
FAQs
What is asset management in renewable energy?
Asset management in renewable energy refers to ensuring that an energy facility complies with all technical, financial, and administrative requirements during the phases of development, building, and operation. The extensive range of services includes:
The best possible technical and financial performance.
Adherence to the project's contractual and legal requirements.
The performance of third parties involved in the project.
What is asset management in oil and gas?
Asset management plays an important role in the oil and gas industry, ensuring that all the operating costs are kept marginally low. It can decrease downtime, boost production without stressing out equipment, lengthen machine life, enhance asset utilization, and—most importantly—assist in cost-cutting.