Approximately two years ago, the pandemic forced us to start working from the safety of our homes. Organizations purchased, distributed, and deployed services and products to support and maintain business as usual. While doing that, the standard due diligence process was shortened or, in some cases, completely ignored. The common issues were: 
Excess purchases: Organizations were unprepared to change to an entirely work-from-home model, which was unexpected. Because of the unpredictability, organizations purchased additional assets (more than their current needs) if they needed them soon. Result – excess assets that are unnecessary, unused, and unusable. 
Excess spending – Organizations were forced to make hasty purchase decisions to provide the team with the necessary supplies to conduct business as usual. Vendors and service providers may have used the demand-supply shortage to make money. There was no standard bargaining or comparisons done to secure the best deal. Some of these purchases may have been useless for post-pandemic operations. Result – Overspending on necessary and not-so-essential assets. 
Risks with new associations – Supply chains were focused on getting the assets required. There was minimal to no time for identifying and verifying risks involved in associating with new vendors, suppliers, and service providers. Result – Reliability issues and internal and legal compliance risks.
However, these are not difficulties that firms that have not implemented IT Asset Management (ITAM) have experienced. Even firms employing age-old asset management approaches were caught off guard. 
Now that we're attempting to re-establish some routine, businesses must assess the risks and losses that may have been incurred.  
Identify and take action: 
The course of action here includes:
Hardware Assets: Identify assets and classify them based on terms of usage. Classification will help identify surplus assets. If these assets are contractual, they can be returned. 
Software Assets: Take stock of licenses purchased vs. licenses used. Cancel subscriptions to the unused list of software.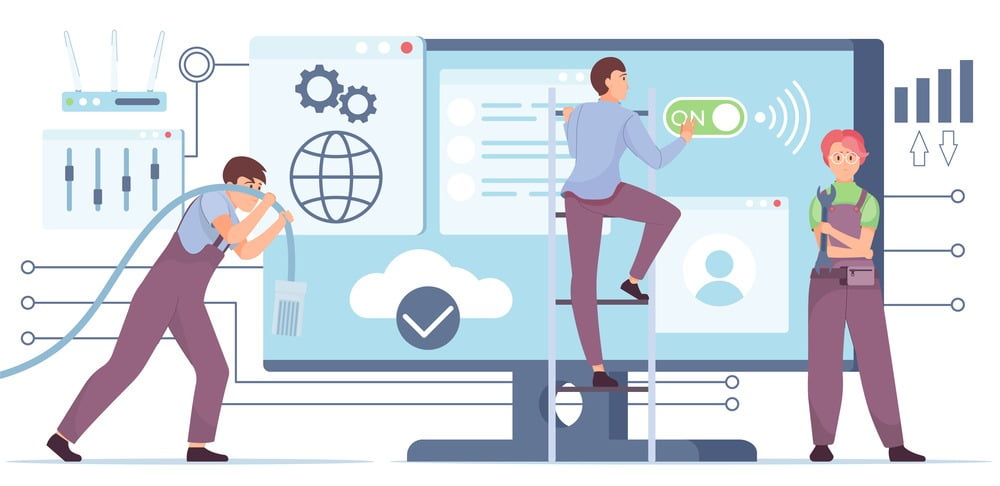 Review vendor/supplier agreements – identify all new contracts established recently. Revisit vendor/supplier agreements and contracts. Review vendor/supplier performance and compare them with the organization's future commitments. Get rid of contracts and relationships that prove to be risky. 
Once the analysis is complete, organizations can start working towards implementing the changes to get desired results. 
Implement ITAM: 
An effective ITAM solution can bring multiple advantages to the organizations, irrespective of the size and nature of the business. The primary objective of an ITAM would be to help keep costs and risks down and get the most out of IT investments. It also allows the organization to analyze and monitor the performance of assets at various lifecycle phases. Advantages include: 
Accounting of assets: ITAM helps keep track of all assets owned by the organization – IT and non-IT. Accounting eases tasks like assignment, maintenance, and recovery. 
Asset monitoring: Tracking hardware and software purchases help organizations keep track of End of Sales, Services, and writing off of assets.  
Manage risks: Keeping track of assets can help detect threats associated with the usage and ownership of the assets.  
Asset planning: Knowing the lifecycle of assets helps organizations to make informed decisions on the future purchase of assets.  
Always Compliant: Knowledge of assets provides businesses with the information needed to be 100% compliant.  
Conclusion: 
To summarize, asset management enables companies to keep track of all assets, including IT, non-IT, fixed assets, equipment, consumables, etc. Keeping track of assets can help you get things done faster, especially when selling or letting go of them. The approach decreases the danger of missing assets because all available assets are appropriately accounted for. 
Infraon Assets is an integrated asset management solution from Infraon Corp. Infraon Assets empowers organizations to manage all assets – Hardware, Software, and IT. Infraon Assets offers a strong, modern, and future-ready perspective to Asset Management.  It enables organizations to regularly track, monitor, and manage assets to avoid risks and maximize benefits. Infraon Assets offer businesses complete control over everything from a single, robust platform. It helps maximize asset lifetime, improve deployment, and ensure overall asset utilization.