Whether you are a small non-profit business owner or an enterprise-level manufacturer, you need technology to operate. Additionally, it has become a necessary tool that directly impacts your company's success. While technology has been a focal point for businesses, IT budgets need to shift from a project-to-project execution approach to one that is capacity-based and more flexible. However, this shift requires more than just throwing numbers onto a spreadsheet. It requires all the leaders of an organization to collaborate in defining IT's function in attaining the business' goals—transforming IT from a cost center into an investment.
However, information technology (IT) budgeting can be incredibly difficult—especially when other organizational leaders are continually looking for ways to reduce expenses across the department. Furthermore, it's now even more challenging in the post-pandemic world where cloud migration, remote working, live streaming, and cybersecurity are becoming necessary and should be carefully evaluated as priorities. Although creating an IT budget might be tricky, you can start developing a cost-effective plan with proper research and an understanding of your organizational structure.
Related article: Strategies for effective IT Cost Optimization
Let's dive into detail about IT budgeting and why it is important when you do business planning.
What is IT Budgeting and Why is it Important?
IT budgeting is the process of allocating money for an organization's IT infrastructure and services. It includes budgeting for all technologies and projects across all departments within the organization. T This encompasses one-time expenses, such as those dedicated to particular IT programs and projects, as well as ongoing costs linked to staffing and maintaining IT infrastructure, such as hardware, software, disaster recovery, and occupancy costs related to supporting IT within the company.
IT budgeting can create an enormous impact on organizational agility. In particular, it can be imperative in ensuring that the company has the IT resources necessary to identify and take advantage of essential business opportunities or developments in the industry. Additionally, it simplifies the planning and execution of IT initiatives.
IT budgeting is essential to tracking and controlling your IT spending and developing strategies to maximize and save money whenever possible. It is a crucial component of your company's financial strategy. It acts as the framework for various important company projects and aids in allocating the resources needed for the business strategies for the entire year. Budgeting for IT can increase corporate efficiency and guarantee that you make profitable decisions. It can assist you in upgrading your technology and bringing in additional clients.
IT budgeting is often necessary to understand the expenses related to purchasing new technology or equipment and determine how to make the payments. While this may be true to an extent, IT budgeting also gives you a chance to make sure that you make the most use of your resources.
Steps to Create an IT Budget
To help you create the ideal IT budget, here we are providing the key steps:
Audit Your Current and Past IT Budgets
Review your past and present budgets by following the below-mentioned steps and use them as a guide to create your next IT budget base.
Make a List of Any Ongoing Expenses
Knowing your recurring costs and setting aside a lump sum for them will help you ensure that you always have enough money in your budget to cover expenses you anticipate may emerge.
Consider Unexpected Expenses
If your unexpected expenses have a pattern, we advise looking into these instances and working with the right parties to better prepare for recurring cases. This could entail doing a hardware audit, keeping track of when equipment needs to be replaced, or inquiring with department heads and HR about any plans to hire more staff in the following year (we recommend budgeting for at least 12-months at a time).
Keep Track of Your Spending
To ensure you are investing much or little on projects, it is crucial to know where your previous budget went. This will also assist you in keeping track of new hardware, software, and equipment to prevent duplication of purchases.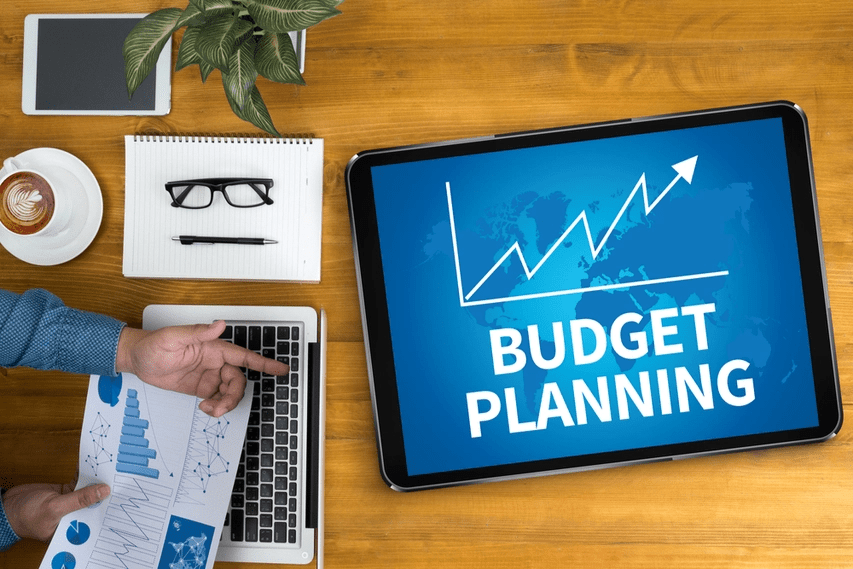 Compare the Cost of Your IT With Competitors
Compare your IT spending to the market leaders to make sure you maintain the competitive advantage. It would help to investigate the expenditure patterns of similar-sized businesses and enterprises in your industry.
If you want your business to expand, we also advise you to research the expenses of companies with similar business objectives.
Audit Your Current Infrastructure
The first step in creating an effective IT budget is thoroughly evaluating your current IT infrastructure. This entails compiling a list of your company's hardware and software resources. These inventory should include patch dates, locations, warranties, licences, charges, and vendor information.
By auditing your infrastructure, you can determine when to set aside money for updates, replacements, and upgrades. For instance, computers typically have a lifespan of five years and come with warranties from the manufacturer. Knowing where your PCs are in that life cycle can help you decide when a hardware update is necessary. Improper budgeting for these scenarios increases the likelihood of downtime and productivity losses.
Identify the Pain Points within Your Business
In addition to infrastructure audits, you should determine whether your IT can effectively support the expansion of your business. This method will almost certainly reveal inefficiencies in your systems and procedures, but it's essential to setting strategic objectives and IT budgets. There are many different types of technology inefficiencies or pain points, including:
Unreliable and slow networks
Ineffective cybersecurity measures
Ineffective teamwork and communication
violation of industry standards like HIPAA and PCI DSS
Insufficient security awareness
Communicate with Other Teams and Departments
Interacting with the IT staff and other departments can better understand how, where, when, and why technology is utilised throughout the company. This can help you set priorities, optimise processes, and minimise possible technological waste. It's possible that you're now paying for several licences that only one team uses. This implies that you can stop paying for unused licences or reallocate them.
Regularly Review and Adjust Your Budget
Simply updating an IT budget once a year is one of the primary ways to waste resources and drive up costs. Throughout the course of a year, new trends and technologies can appear, therefore you'll need to adjust your budget accordingly. In order to save money, it's critical to review your budget every three months and make any required changes, such as starting new projects or diverting revenue from unproductive efforts. Updating your budget frequently can keep you from being caught off guard by a surge in costs, which can substantially impact your organization's bottom line.
Critical Components of an IT Budget
While creating IT budget for your business, you need to consider several elements depending on your business, goals, workflows and data management technologies. Here is a list of some of the most essential IT budget expenses to consider
Hardware Expenses
Even in the era of cloud-based systems and bring your own device (BYOD) policies, businesses will still need hardware for their IT professionals (and all of their other employees) to use. This includes expenses for servers, employee devices (laptops, phones, tablets, etc.), and infrastructure changes.
Maintenance Expenses
Hardware and network infrastructure will need to be kept up to date to maintain top performance. Setting aside money for critical improvements and preventive maintenance can prevent downtime and cost overruns.
Software Expenses
For many businesses, specialised software is essential for their core business activities. Utilizing ready-made solutions from other sources necessitates the purchase of software licences and service subscriptions. The cost of internal R&D, troubleshooting, bug fixes, and additional specialised labour, if developing custom software. Naturally, it is much simpler to budget for the costs involved with using software made by a third party because they are more predictable.
Emergency Expenses
Some businesses may create a reserve to pay for significant, unexpected IT costs. For instance, a company may set aside money to cover expenses associated with recovering from a data breach, conforming to new legal requirements, or replacing a highly skilled IT position.
IT Department Staffing
The IT budget must include the costs of paying IT staff members' salaries, incentives, and perks. Additionally, funds must be set aside to address tasks like hiring new IT personnel and offering IT training.
IT Overhead Costs
The business will be responsible for covering certain overhead expenses for internally owned IT assets. For instance, the company will require a data centre to host privately held servers. This entails purchasing real estate, constructing a server room with power, network access, and cooling, as well as purchasing, installing, and maintaining server racks.
Things to Avoid in IT Budgeting and Forecasting
With a solid IT budgeting approach, you can manage your IT resources and spend money on what matters most and when it matters most. It's easy to get into debt if you don't budget correctly since there's a considerable chance you'll misuse your money. Budgeting typically appears to be quite simple when you establish a list of your expenses and distribute your money among them in order of priority. You should be aware of a few common IT budgeting mistakes to ensure your budget is as successful as possible. Let's look at a few common IT budgeting mistakes:
Budgeting Without Research
Many individuals build their IT budget mostly on assumptions and guesswork. When using guess numbers, it is simple to under- or overestimate the amount you should set aside for a need. One of the biggest budgeting errors in information technology is buying tools or software that aren't necessary. A company could overspend on hardware that cannot meet their operational requirements, or they might underspend and fail to provide personnel with the tools they need to perform their tasks.
Holding Off Upgrades and Replacements
The problem is that most firms don't consider IT to be an investment over the long term. Instead, it is viewed as a cost that should be minimised or completely avoided. As a result, rather than minimising costs, many business owners choose to put off renovations or replacements. In the short term, delaying upgrades and replacements can reduce costs. It also entails running outdated hardware or software, which increases the threats to your IT security and performance.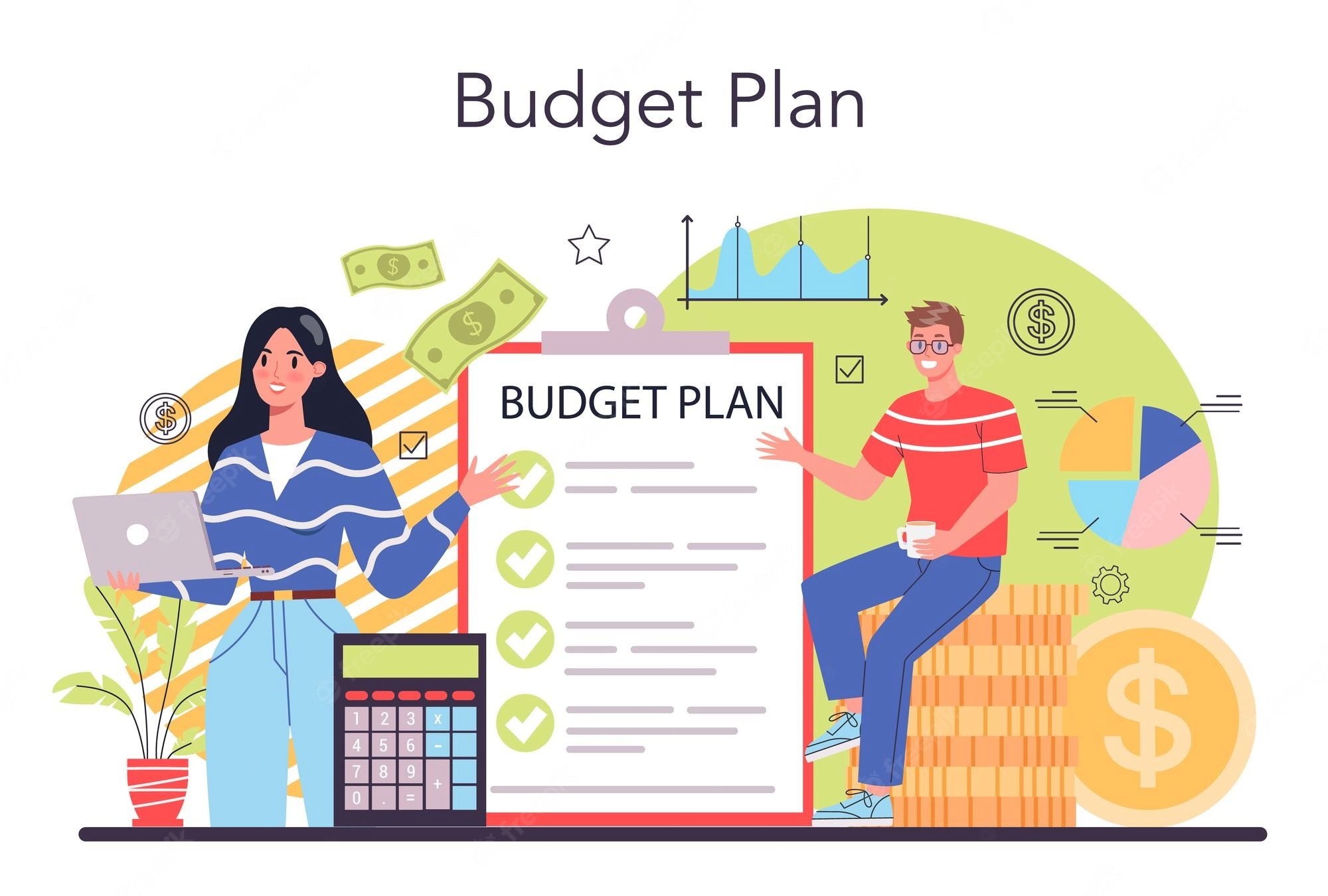 Not Having a Plan for Disaster Recovery
Making sure your backup systems are current, vital systems are accessible, and employees are aware of their responsibilities in an emergency are all part of disaster planning. A cyberattack is an example of a catastrophe for which a backup plan needs to be in place. Another form of business continuity plan is the disaster recovery plan (DRP). Your DRP should describe the best steps your business will take to continue operating in the case of a disaster.
Lack of Funding on Training
IT managers must carefully consider their spending plans for staff training and development and the tools they use. In other cases, extra funding for training and development will be needed as part of a bigger effort to invest in cutting-edge technologies that can increase output and efficiency. Be aware that training is an ongoing process. You should constantly inform your personnel about security threats and the newest information technology solutions.
No Budgeting Review or Update
As long as you succeed, it is simple to forget to check your budget. However, the flip side of this is that if you don't take the time to re-evaluate your budget, you could not be aware of how much you are not optimising your money.
There are numerous reasons why you should periodically evaluate and revise your budget. Here are a few of them:
A relocation to a new environment or place
A promotion or any other type of rise in income
Changes in the economy, such as inflation
Fluctuations in earnings
In order to attain your goals, reviewing and modifying your budget enables you to align your expenditure with your current financial situation. If you get a promotion at work, you might have to boost your savings allocation from 25% to 30%. Additionally, you might need to revise your budget depending on the season owing to variations in the cost of various regular demands.
Neglecting Cybersecurity
It is crucial to prioritize cybersecurity when preparing the IT budget because of the current spike in cyberattacks. IT departments are being pushed to produce more with fewer resources. This is particularly true in the context of cybersecurity, where budgets are more constrained than ever. But cybersecurity isn't just another IT cost; it's a strategic investment that can have benefits that go well beyond your wildest expectations.
Related Article: Learn how to stop weaponizing cybersecurity threats without your knowledge
Final Note
A well-defined IT budget can provide a clear roadmap to your business IT strategy. In addition to helping you identify and carry out critical IT activities for your firm, IT budgets are prepared to help you obtain funding from your C-level executives. If you're like most of the IT leaders who want to reduce their IT operational costs and achieve more with less money, you need to establish and implement a savvy IT budgeting strategy for your business.
Related article: Challenges and Trends of Asset Management in Energy Sector
FAQs
What is a typical IT budget?
There is no one-size-fits-all answer to what a typical IT budget is, as it can vary greatly depending on the size and complexity of the organization, industry, location, and other factors. However, a common benchmark for IT spending is around 3-6% of an organization's overall revenue. For smaller businesses, this percentage may be higher as they often need to invest in technology infrastructure to establish themselves in the market, while larger enterprises may be able to allocate a smaller percentage due to economies of scale.
What is IT budget planning?
IT budget planning is the process of determining how an organization will allocate resources and funds toward its technology needs and goals for a given period, typically a fiscal year. This planning process involves assessing the current technology infrastructure and identifying areas where investment may be needed, such as software, hardware, security, and personnel.