The technology landscape is rapidly changing, with several enterprises undergoing digital transformation. Adopting new technologies and solutions is essential if you want to build a future-proof enterprise. Artificial intelligence in IT operations or AIOps is an emerging technology that leverages artificial intelligence to help IT operations tackle the challenges of rapid digital transformation.
This article explores the roles played by AIOps in an enterprise and how they could benefit you.
Intelligent automation
Unlike other automation tools, a significant benefit of AIOps is the application of intelligent automation that improves over time. Your enterprise can blend big data and machine learning perfectly to provide effective results that streamline your workflows and offer deeper analysis capabilities. With increasing scales, complexity, and speed in technology footprints, AIOps is indispensable.
Continuous insights into IT operations
Conventional IT teams use a wide array of monitoring tools to capture operational data stored separately in silos. This makes it extremely difficult to extract value from the data obtained. AIOps platforms, on the other hand, collect data from multiple sources and store it in a centralized location that is visible across departments. Data that is usually too complex to be analyzed by manual efforts alone are aggregated by AIOps with comprehensive analytics and machine learning. This leads to deeper insight and value of your data, but AIOps also integrates several IT operations into one cohesive platform. Performance management, service management, and automation are integrated into a single cycle of continuous insights into your IT operations.
Predictive fault detection
AIOps helps address immediate problems and learns to spot patterns from historical data. AIOps can use predictive analytics to anticipate incidents and suggest remedies before it is too late. You can prevent or quickly resolve incidents ahead of time, which is a valuable factor in any enterprise.
Predictive analytics not only rectifies business incidents but can also increase customer satisfaction. Customer complaints have a shorter resolution time with AIOps. Users can also resolve issues without having to wait for IT teams. Due to predictive analysis and machine learning, even if a customer has an unpredictable and irregular issue, AIOps can help them resolve it quickly. It leads to enhanced customer satisfaction and less pressure on your IT staff.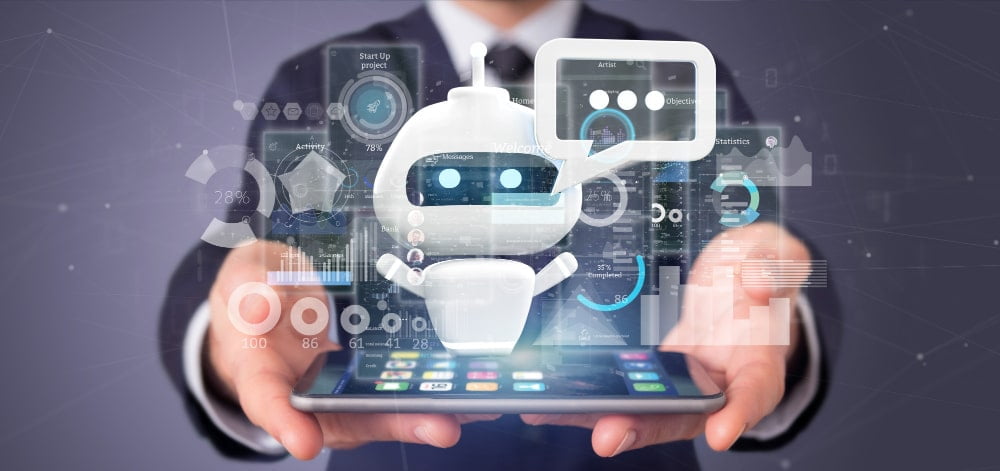 Optimization of capacity planning
Enterprises today have to manage immensely different workloads across the public and private cloud, which can be challenging to capacity planning and optimizing infrastructure capacity. Capacity analytics can help determine the required capacity for resources such as CPU, RAM, storage, and network. It helps forecast and manages the infrastructure to optimize the performance of workloads. AIOps has the ability for capacity monitoring and capacity forecasting. Capacity planning is enhanced by knowing the current health of the infrastructure and its usage and following the trend to plan for the future demand of resources.
Correlated incident management
Enterprises rely on their IT ecosystem to meet customer expectations and improve their ROI. But IT issues can derail the process with the different types of events that crop up, including systems, OS, applications, etc. Event correlation through AIOps automates to help analyze the various alerts to detect incidents. It also detects patterns and sifts through the vast data to identify incidents and outages. AI and ML help strengthen event correlation by consolidating and categorizing the various alerts, using the topology data, and observing changes for cause and resolution. Event-driven metrics and analytics lead to more effective and proactive event management.
Increase collaboration
AIOps doesn't just break the silos between your departments but actively enhances the collaboration between various teams across your enterprise. Tools like customized reports and interactive dashboards improve visibility and transparency into IT operations that any team within your enterprise can leverage. This, in turn, increases communication and collaboration between your teams. Your IT staff is also free from mundane and repetitive tasks to focus on innovative strategies and other high-priority functions that benefit your enterprise.
How can Infraon SecuRA eliminate cyber threats in your enterprise?
SecuRA is designed to be a remote and secure framework that protects your network and applications even as it ensures access is only for authenticated and authorized users and devices. SecuRA is a remote access platform empowering detection and response in real-time, with centralized policies and Zero Trust features. The unique features of SecuRA include:
User/ application authentication, device authentication, and trust/ policies
A Jump Server to ensure secure connection without VPN
Integrate RDP/ VNC and CLI
RDP/ CLI sessions monitoring and recording
Secure file transfer capabilities
Session monitoring and management
Monitor and manage device inventory, authorization, and authentication.
Monitor web-based applications
User groups and roles management
Zero Trust security to restrict potential threats by unauthorized users.
Conclusion
AIOps is an emerging technology set to disrupt conventional IT operations systems. While implementing it includes changing mindsets and embracing rapid digital transformation, correctly incorporating AIOps into your enterprise can make all the difference to your ROI.