Whether you're working with remote teams or in a hybrid environment, proper asset management is a critical practice in order to manage your company's assets and accomplish your organizational goals. It is difficult to track and monitor all of your hardware, software, virtual, and non-IT assets from a single location without a solid plan and a practical approach.
Furthermore, running a business without a systematic approach for keeping track of your assets makes you more vulnerable to inefficiencies, unexpected costs, and unnecessary risk. Hence, without a solid asset management plan in place, you could lose track of expensive machinery, tools, equipment, or other assets that would be expensive to replace if they were stolen or lost.
Also, if you don't have quick access to information regarding their maintenance history or replacement costs, it can be challenging to decide when to buy or lease new ones. If you're looking for effective ways how to set up a strategy for an effective asset management system for your company, read on to get some great ideas!
But, before we delve further, let's cover some basics about asset management and its importance.
What is Asset Management Strategy?
The systematic approach to data governance and the realization of value from the assets that an organization is in charge of throughout the course of its entire lifecycle is referred to as asset management strategy. It basically entails creating (or acquiring), operating, maintaining, upgrading, and disposing of assets in the most affordable way possible (including all costs, risks, capacity, and performance attributes). When appropriately executed, asset management can tackle the most pressing issues that are affecting an organization and enables more effective growth.
Asset management is an essential part of asset strategy and performance management. However, it's frequently overlooked as a tiresome activity that's not particularly interesting. But, this perception is false. Effective asset management strategies are essential for any successful business since they benefit both the organization and its stakeholders. It involves everyone from COOs and managers to auditors and engineers, as well as IT specialists and machinery operators.
Why is asset management important?
Asset management strategy is crucial to your company's success. It unifies all your business's financial, inventory, and contractual operations in one location to support strategic decision-making on the use and distribution of various software and hardware tools among employees. It provides you with cost-effective ways to determine the assets' best performance level throughout the course of their complete lifecycle with the least amount of risk. As a business owner, having a dedicated software asset management strategy can increase your ROI (Return on Investment), but what happens when there is no such strategy? A lack of asset management maintenance strategy might expose your company to a number of problems. Some of the typical risks include:
Equipment failure or breakdown
Unexpected downtime
Failure to comply with regulatory standards
Environmental consequences and occupational hazards
Misplaced inventory
Information security breaches
Any of these threats would first cause decreased productivity. The cost of replacing or repairing assets, paying fines for infractions or noncompliance, and compensating customers for poor quality or delayed services are just a few of the main effects. Hence, a well-structured asset strategy management is required to manage your assets, make sure they function consistently and deliver the required outcomes or returns for your firm. Furthermore, businesses that invest in digital asset management strategy reap various benefits. Here are a few of them:
Increase in Business Reliability
Your organization can avoid unanticipated operational failures by conducting regular asset evaluations and condition checks to reduce or eliminate risk. This prevents the need for any unexpected repairs or asset purchases. It also ensures that you will consistently deliver goods or services to customers on time. Risk assessment, a crucial part of asset management, establishes your company's dependability in the eyes of stakeholders, including clients, staff, suppliers, and others. It assists in lowering the risks and prioritizing the assets based on their functions within the company.
Reduce Wastes and Loss
Loss is not just related to the damage, failure, or theft of assets. There are many more causes for it to occur. For instance, your inventory will quickly run out if your company produces food products or other perishable goods. If you do not have a system for keeping track of your inventory and rotating the product at predetermined intervals, you will waste a lot of it and ultimately reduce its sales value. Therefore, asset tracking and management must be a required practice in your organization in order to prevent such waste.
Effective Budgeting and Decision-making
Keeping an eye on the condition of your assets makes it easier for you to plan your spending and make investment decisions in the future. It is simpler to assess an asset's efficiency for both current and future operations when you are aware of its lifecycle. In short, improved asset visibility aids in long-term planning. Your organization's decision-makers always have access to the relevant data to assess the effectiveness and long-term viability of the assets. Therefore, they can estimate the cost of maintaining, repairing, and replacing assets.
Tracking the assets with the help of an asset tracking software eliminates some of the drawbacks of older monitoring systems, such as depending on erroneous data and having no means of knowing where assets are or how they function. In addition, asset management provides businesses with a 360-degree view of the entire lifecycle of the assets. Furthermore, the right software asset management tool can help you achieve up to 30% cost savings in the first year and 5% cost savings in subsequent years.
Asset Management Strategies That can Implement in Your Business
Implementing the best asset management strategies will save time and resources. Furthermore, it enables more efficient planning and organization within your company and leaves employees more accountable and responsible. To help you implement and maintain a robust IT asset tracking system and program for your organization, consider the following tips.
Appoint an Asset Manager (or Team)
If you run a small business, you might try to handle your assets on your own, but this is typically not a good idea. Instead of handling it yourself, it is preferable to hire a designated asset manager. For larger businesses like minerals, land, and oil industries, you would need a full-service material management team to handle your assets. This team will be in charge of managing all other asset-related plans and will take the initiative to guarantee the efficient use of asset monitoring strategies.
Evaluate Your Asset Lifecycles
You must be aware of the entire lifecycle of each of your assets, from acquisition to disposal. Estimate how long each of your assets will be usable. As a consequence, it will be simpler for you to select the best time for asset maintenance. By anticipating the lifecycle of your assets, you can make long-term purchases that will be better for your finances. For instance, you can select computers that are more dependable or last longer than the ones your company is now using.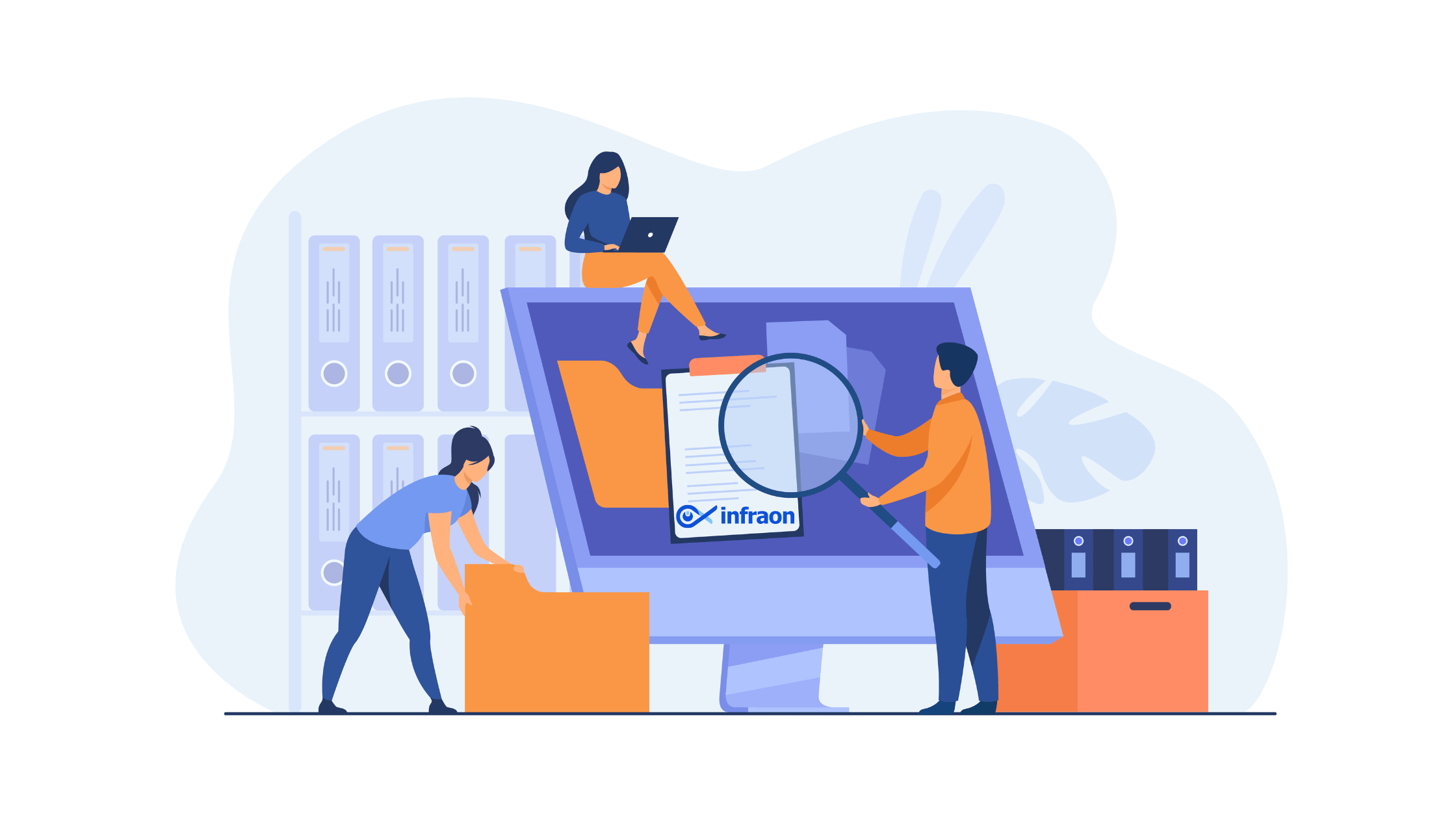 Track Your Assets Daily
Without regular asset tracking, your business may incur losses. Taxes, insurance, acquisitions, and the upkeep of unnecessary assets may be held against you. In addition, you can be required to pay taxes on depreciated assets (or the ones you no longer have). When your resources are insufficient to meet the needs of your consumers or clients, you may also feel overburdened. As a result, it's crucial to maintain track of both the actual number of assets you own and the quantity that's listed in your books.
Understand the Depreciation of Your Assets
You must be aware of how quickly your company's assets depreciate. Determine which assets can no longer be used, then look into the reasons behind that. You could be unaware that your staff is still utilizing a number of outdated tools, which undoubtedly slows down their job. Depreciation tracking must be done on a regular basis. This might help you decide which products are no longer necessary and when it is preferable to buy new things.
Choose an Automated Asset Management Solution
Manual asset management is time-consuming, expensive, and produces invalid results. Use an automated asset management solution to improve your asset management. Your asset establishing operations, including asset value and depreciation tracking, asset maintenance, contract administration, cost analysis, and detailed report generating, are automated by this software. Therefore, you can raise the effectiveness, productivity, and efficiency of your company by automating complicated asset management processes.
Employ a Maintenance Program
Equipment maintenance is one of the most important things you can do to maintain the durability, dependability, and functionality of your assets. If maintenance is neglected, your equipment will perform less dependably or break down significantly more frequently. Additionally, it will be much more likely to break the law. Giving the staff members who deal with these assets on a daily basis the duty of routinely monitoring, maintaining, and, if required, repairing your assets is preferable to having your asset manager provide you advice on this.
Ensure Responsible Use of Assets
Are the people using your most valuable assets adequately trained to do so? How can you tell? It's a good idea to institute a training program to make sure all your employees know how each device and piece of equipment is intended to be used and how to use it safely. It may also be a good idea to cross-train employees, so they're at least passingly familiar with the equipment that may not be directly relevant to them.
Identify Your Most Important Metrics
Key performance indicators (KPIs) for asset management will vary significantly depending on the kind of business you run and the assets you rely on. However, it's crucial to identify your most crucial KPIs earlier so that you can optimize their performance.
Consider measuring the following KPIs to assess the success of your asset management:
Mean time to repair (MTTR)
Mean time between failures (MTBF)
Mean time to failure (MTTF)
Annualized failure rate (AFR)
Average occupancy rate (AOR)
On-time delivery (OTD) rate
Overall equipment effectiveness (OEE)
Inventory turnover ratio (ITR)
Days sales of inventory (DSI)
Final Note
Implementing the best asset management practices benefits you and your company greatly, whether you are a startup with few IT assets or an established business with many assets. It keeps you informed and aids in managing the strategic options you might employ to address various problems. Therefore, it can be said that effective asset management is crucial for any company to develop an infrastructure with a long life span and a significant capital investment to serve as a foundation for economic activity. So choose a system that aids in managing the assets and extending their life by operating them properly if you're looking for the best asset management processes or software.