In the past, if you wanted to keep an eye on your network traffic, you needed to either use your router's information or buy a third-party tool. In today's world, there are many free network monitoring software options available. There are various reasons to use free network monitoring tools. Perhaps, the most obvious reason is that they can save you a lot of money. Commercial network monitoring tools can be expensive, and free tools can be a lifesaver if you are just starting out or working on a tight budget.
In addition to being cost-effective, free network monitoring tools can also be very powerful. Many of them offer features that rival those of commercial tools. So, if you are looking for a tool with robust features but don't want to spend a lot of money, free network monitoring tools may be the way to go.
Related article: Importance of Networking Performance Monitoring Tools and How Infraon can Help
Another reason to use free network monitoring tools is that they can help you learn more about networking. If you are new to networking or want to brush up on your skills, using free tools is a great way to get started. You can try out different features and see how they work without having to worry about spending any money.
This article will help you understand what network monitoring is and why it's crucial. Then, we can take a look at some of the features to look for in a good network monitoring tool, so you can make an informed choice about which software meets your needs best.
Advantages of a best free network monitoring tool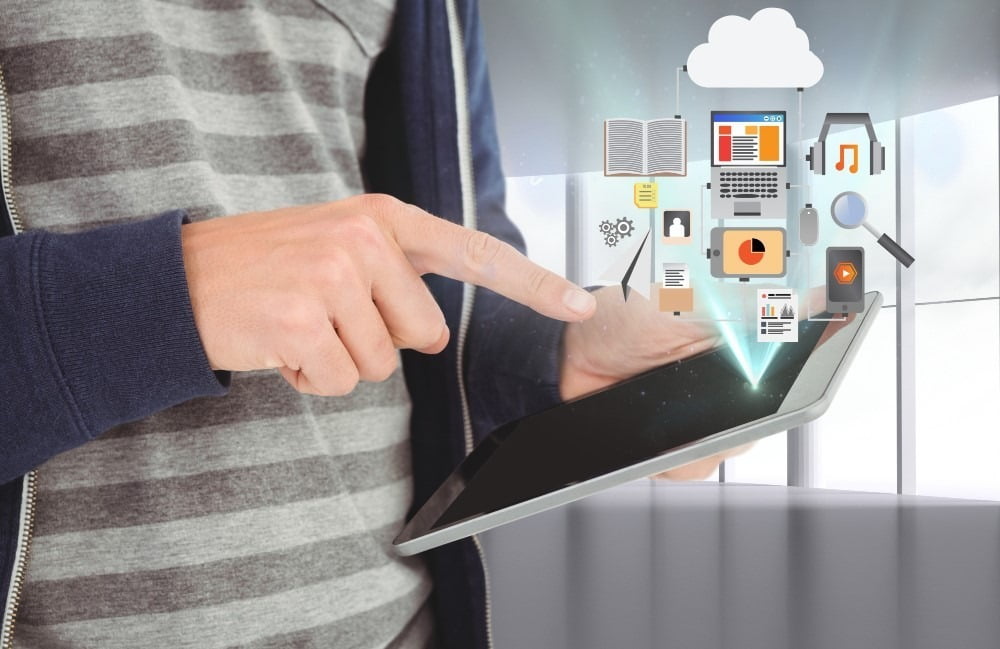 A free network monitoring tool can provide many advantages for users, including:
The ability to detect potential problems on the network before they cause major issues.
Improved security by identifying unusual activity on the network.
Better performance as potential bottlenecks and issues can be identified and resolved.
Quicker resolution of problems as the root cause can be identified more quickly.
Greater peace of mind knowing that the network is being monitored and potential issues are being detected.
With more and more network connections, it's becoming increasingly difficult to keep track of everything. Network monitoring software helps admins monitor the entire IT environment, giving them complete visibility into their network. It enables them to see a variety of information like usage data, alerts, and any issues.
Network monitoring tools are used to track the status of a device, including its health and availability. It provides network performance metrics in an easy-to-read format. It helps network administrators identify network outages quickly.
Network monitoring software will keep track of key metrics like bandwidth, memory, and CPU utilization. These allow network admins to understand the status of their network.
What if you knew how your IT environment would operate tomorrow, today? Network monitoring software predicts how your infrastructure will work in the future based on historical data. This helps you figure out if your current system is capable of scaling to meet your business needs.
Drawbacks from free network monitoring tools
When it comes to free network monitoring software, there are some clear drawbacks that should be considered. First and foremost, a majority of these tools are often developed by enthusiasts in their spare time, which means they may not be as reliable or well-supported as commercial offerings.
Most free network monitoring tools lack the features and functionality of their paid counterparts, making them less effective at identifying and diagnosing problems. Many free network monitoring tools are simply not as user-friendly as their commercial counterparts, making them difficult to use for those without technical expertise. While there are a few free network monitoring tools that can compete with their proprietary counterparts, they also come with a few drawbacks that you should be aware of:
It takes a lot of time and resources to deal with open-source tools. A significant challenge with open-source software is that you have to verify whether the tool supports each feature or requirement. If not, you have to find a developer or an open-source community to solve the problem. It usually takes up a significant amount of time and the commitment of resources.
Most free tools do not offer any support, and the few that do could be pretty costly. And the support they offer is often limited to certain hours that might not work with your business requirements.
Many free tools don't provide the roadmap or bug fixes to keep things moving. It is a major issue for tracking your network.
An essential factor to consider is how many devices you have now and what your environment will look like in the future. Considering scalability is crucial for determining whether a free tool is good enough for now or for your network requirements in the future.
Best Free Network Monitoring Software
You won't find success with a network if your design is poorly planned:
You'll need to decide on the architecture of your network.
You'll need to design the network for your specific needs.
It's important to choose hardware that suits those requirements.
Once you do that, there are tools available to help monitor and maintain your network.
Knowing which network monitoring tool is best for you can be challenging. There are hundreds of commercial tools to choose from and free offerings. Fortunately, some of the free tools we tested were tried and true. Read more below so you'll have a few good choices in mind when looking to monitor your network.
SolarWinds ipMonitor and Network Performance Monitor
A robust yet affordable option in network monitoring tools, SolarWinds ipMonitor offers a less time-intensive process than other solutions. Designed to provide scalable network monitoring without costly hassles, ipMonitor is easy to manage and fast, making the job of network management faster and more efficient.
With ipMonitor, you'll have access to the Startup Wizard that guides you through configuring and scanning your network with automated discovery. Their advanced alerts will alert you when a bug appears, or an incident is detected. And with our recommendation engine, we'll actually suggest what devices and applications in your network should be monitored.
The user-friendly interface makes it easy for you to identify current and even potential issues so you can make sure they don't have any effect on your network performance. With its powerful, configurable alerting system, ipMonitor ensures that you never miss anything. It offers more than a dozen different notification types built in to help ensure the relevant people know about potential problems as soon as they're detected by the tool.
We use SolarWinds Network Performance Monitor whenever we need a tool that is easy to install and supports monitoring and reporting out of the box. NPM gives you complete and comprehensive network monitoring capabilities that complement essential free tools.
Nagios Core
Nagios is a popular monitoring resource because of its active developer community and the external plugins it supports. You can create executable files or Perl scripts to monitor your hardware, software, and services through an extensive list of plugins that provide many benefits. Plugins like easy-to-use GUIs, better graphing abilities, increased metrics collecting from many places on your network, and more are all available with Nagios.
Cacti
Cacti is a powerful network monitoring tool. It allows you to monitor virtually any network element, including routing and switching systems and firewalls. With its own robust graphs, Cacti can make whatever data you have fully visible. If your devices can be monitored, a vast community of active developers has created templates tailored to the device.
Cacti supports a wide range of network devices through SNMP polling, an open-source data logging, and graphing system. Cacti utilizes RRDTool, an intuitive data consolidation system that lets you store collected data forever. Cacti also permits multiple user access to use the software for service providers or enterprises with large NOC teams.
Zabbix
Zabbix might be difficult to set up at first but easy to manage once you get the hang of it. Zabbix is unique because you can use various tools and technologies for agentless or agent-based monitoring. Plus, Zabbix supports many popular databases, including MySQL, PostgreSQL, SQLite, Oracle, and IBM DB2. And when it comes to VMware server monitoring capabilities, there is nothing better than this platform.
ntop
ntop is a traffic probe that captures data packets by using libpcap. ntopng can be installed on the server with multiple interfaces to use port mirroring or network taps to feed the data packets from the network for analysis. ntopng can analyze traffic at 10G speeds; generate a report of the IP addresses, bytes, and volume for each transaction; sort the traffic based on IP, port, and protocol; generate reports of usage; visibility into the top talkers, and generate reports on AS information. And this type of analysis enables better decision-making about QoS design and capacity planning and helps you find the users who hog bandwidths and applications in the network.
The commercial version of ntopng pro has a few more features, but generally, the open-source version offers enough insight into your network's behavior quickly. You can also integrate with external monitoring applications such as Nagios for alerting and provide monitoring data for it.
Icinga
Icinga is based on MySQL and PostgreSQL and is compatible with Nagios scripts. That means if you have a Nagios investment, you can port Icinga over easily.
Icinga created in 2009 by the same developers who made Nagios, who knew what they were doing. In the years since, the developers have expanded functionality, usability, and more for monitoring services and infrastructure. The company's previous background in Nagios might make it seem like Icinga is focused primarily on infrastructure and service monitoring; however, it can also do performance, security, and other monitoring aspects.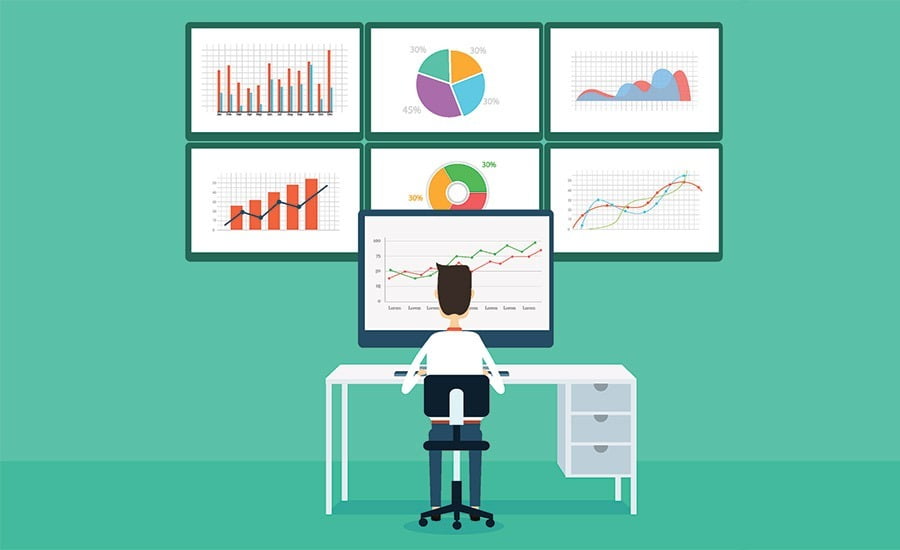 Spiceworks
Spiceworks provides many free IT management tools, including inventory management, helpdesk workflow, cloud monitoring, and more. It is most well-known for its network monitoring software, but it also offers a variety of other features that can help you monitor your IT environment. You'll discover this helpful tool has been built using agentless techniques, such as WMI for Windows machines and SNMP for network and *nix systems. And don't worry, it will always be free because Spiceworks relies primarily on sales of ad displays to provide for its revenues. However, before you install it, you should know it's been reported that some fixes might not function in the latest Microsoft or macOS releases unless you're running their latest operating systems.
Observium
Observium is a free, open-source option that can be installed in your home lab or within your corporate network. There are core features available for no cost, along with additional features you can pay for. The Community version supports unlimited devices, but it's clear from the Observium website that it was meant for home lab use only. This app should not be installed on a corporate network by anyone who isn't an expert in cybersecurity because the free version doesn't support scaling past one server.
The free version of Ghost Inspector offers updates twice a year for six months. You'll need to pay in order to get fixes any faster than that. One caveat is the lack of alerting functionality, which is limited in the free version. However, you do have full auto-discovery capabilities and access to metrics using SNMP and standard protocols.
Related Article: Top 7 Key Features Your Network Monitoring Software Should Have
Final Note
There are a lot of different network monitors out there, and it can be challenging to find out which one is the best for your needs. To save you some time, we've compiled a list of the best free network monitor tools available in this article. Some of the features to look for in a network monitor tool include the ability to monitor multiple devices, support for multiple protocols, real-time alerting, and visual representations of data.
Keep in mind that many of these tools are open source, so they may not be as feature-rich as their commercial counterparts. However, they're still incredibly useful for monitoring your network. Hopefully, this article has given you some valuable insight into which free network monitoring tool is the best for you.