With the covid-19 pandemic, the demand for broadband communication services has soared and experienced a 60% increase in internet traffic compared to before the crisis However, with prolonged times spent at our homes during the lockdown, continuous network connectivity has become the need of the hour for the entire world. Therefore, it is essential to ensure that your Internet Service Provider's (ISP) infrastructure is up and running– with enough capacity and ability to deliver all services with high performance under the increased traffic demand.
Why does your ISP require NMS?
To ensure optimal network performance, all you need is – the right Network Monitoring System (NMS) that can provide Quality of Service (QoS), real-time and granular information about your ISP. Hence, having an effective NMS which can continuously monitor ISP connections across your entire service delivery is essential to identifying traffic links that experience loss or latency. Also, it can help you manage all your network inventory – from a single location while giving a complete view of your multi-vendor network infrastructure, including their port details, IP addresses, end-of-life dates, etc. In addition, network monitoring software can benefit your company in many ways and eliminates the need for a physical system administrator and manual checks, which can ultimately save your company both time and resources.
Stay ahead of outages
What are the causes of IT outages? Human error, configuration difficulties, and environmental conditions are all elements that can create network outages. Hence, implementing network monitoring software is one of the most fundamental and straightforward techniques to avoid outages in the first place.
A network monitoring software provides you with the visibility you need to keep ahead of any challenges. Also, it lets you spot outages that could cause bottlenecks by displaying current network performance data in an easy-to-read interface.
Fix issues faster
Whether you're dealing with a setup fault or a sudden spike in traffic, network monitoring software can help you solve problems at a time. Live network maps show you root cause analysis of network issues and status windows show how things are going overtime. Additionally, it can detect and resolve them without human intervention.
Identify security threats
If you don't have the resources for data security but still want a tier 1 method to help avoid data breaches, network monitoring can help secure your business-critical data.
A network monitoring tool can provide a picture of what "regular" performance for your firm looks like, making it easier to spot anything out of the ordinary—whether it's a new device connected to your network or a spike in traffic. With an NMS tool, you can take a proactive approach to your network security by digging deeper to see when and where an event occurred.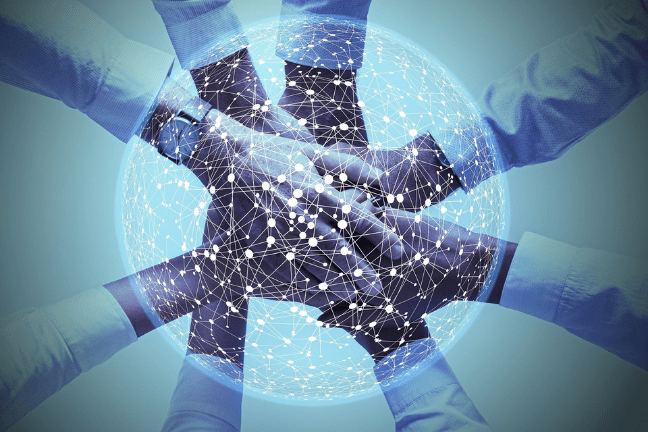 7 Must-Have Features For Your Network Monitoring Software
Every organization has its unique set of IT requirements. When researching network monitoring tools for your ISP, it's essential to determine what features are "must-haves"—and which are just "nice to have." Some of the more extensive NMS tools come with extra modules, which sound appealing in theory but can prove expensive and difficult to deploy, especially if you have a small team who will be in charge of learning and utilizing the tool.
If you're unsure, which NMS features are critical to your day-to-day IT operations, here's a list of seven "must-haves" to assist you in choosing the right tool for network monitoring.
Automated Network Discovery
A network monitoring tool must provide a complete view of every single device and link on a network in order to be effective. Device discovery features must be included in network monitoring solutions so that the platform can automatically start monitoring new nodes while eliminating the need for users to scan for new devices manually.
Effective Network Mapping
An effective network monitoring software can build a visual depiction of a network since it provides a snapshot of every device linked to it. These network maps enable managers to see a simplified version of their network, which is critical for businesses with large, complicated networks. The best network maps provide visual data on all nodes and devices connected across the network, allowing users to identify performance issues quickly.
Customizable Network Monitoring Dashboards
Modern network monitoring solutions often provide intuitive dashboards that display performance metrics. But depending on how much information the dashboard displays, finding the metrics relevant to your business may be difficult. Hence, with the help of customized dashboards, you can choose what metrics you want to view and how they're displayed while saving the time spent looking for relevant information.
Smart Network Fault Management
The right network monitoring tool must scan all your network devices to identify performance faults like poor connectivity or unexpected downtime with a pattern-based approach. To achieve high network availability, you need to detect, prioritize and resolve NMS issues with fault & incident handling features.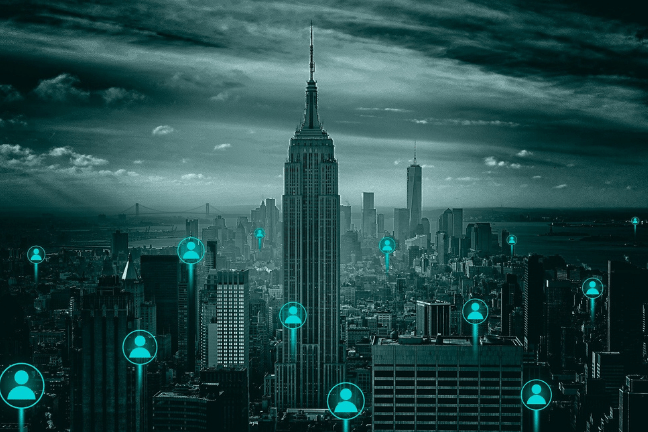 Intelligent and Real-Time Alerts
Identifying performance issues is half of a network monitoring solution's responsibility, the other (and probably more crucial) half is notifying users about the problem. Your monitoring tool should send intelligent real-time notifications to the appropriate network engineer or administrator when it detects faults.
Natural Scalability
Many businesses constantly extend or consolidate networks to keep up with company growth, and network devices are changed on a regular basis. As a result, your network monitoring solution must be able to scale naturally with the changes in your network. Some network monitoring tools support unlimited devices, while others may have price plans tailored to networks with a fixed number of nodes.
Unified Network SLA Management
Monitoring your network device SLAs is essential to understand fault occurrences while evaluating health and vendor compliance. With an effective NMS tool, you can manage all your network device SLAs from a single robust location while triggering alerts and notifications to the right team based on predefined rules.
Final Thoughts
While we continue to see the global and local effects of the COVID-19 pandemic on networks around the world, it is crucial for us to stay calm. The lessons we're learning and the challenges we're facing will impact how we work, communicate, and entertain for the rest of our lives. A reassuring perspective is that we are in good condition. Thanks to the newest technological breakthroughs and standards, which provide sophisticated connectivity – from our home networks to service providers and hyper-scale realms. Additionally, there are many network monitoring vendors to select from, ranging from open source and free network monitoring software to commercial versions with unlimited upgrade options. By assisting you in understanding the health of your network and identifying performance bottlenecks, the best network monitoring, and management software positions you for long-term success.
Infraon NMS is a SaaS-based network monitoring system that gives you a complete view of your multi-vendor network infrastructure. It simplifies and accelerates how you manage all your network inventory – from a single location. Also, it proactively monitors ISP and IP/MPLS link availability to ensure better network uptime and a high latency check to eliminate any bottlenecks.