Operations management is fundamental to a successful enterprise. A company can only produce products and deliver services to meet customer needs and enhance customer satisfaction with effective operations. An operations management lifecycle includes tools and technology, basic principles, best practices, and all the elements of an operations strategy.
An operations manager must be able to plan, organize, control, and manage the activities of the operations team. They must also be able to make informed decisions in a fast-paced environment, aided by the latest tools.
Related article: 7 Most Important Key Metrics of Server Monitoring Software
What are operations management tools?
Operations management tools are essential for any business that wants to streamline its operations and improve its bottom line. But with so many options on the market, it can be tough to know where to start. This beginner's guide will look at some of the most popular operations management tools, their functions, and how they can benefit your business.
Process mapping tools
Process mapping tools help you visualize your business processes to identify inefficiencies and bottlenecks. They include process flowcharting, process mapping, and business process modeling and can also be used to create process improvement plans.
Business process management (BPM) suites
BPM suites offer a complete solution for designing, executing, and monitoring business processes. They typically include features like workflow management, process modeling, and analytics. They also provide a complete and integrated solution for managing all aspects of business processes, from design to execution. They enable enterprises to map, model, monitor and optimize their processes to improve efficiency and effectiveness. In addition, BPM suites provide tools for measuring and analyzing process performance, which can help enterprises identify bottlenecks and areas for improvement.
Enterprise resource planning (ERP) systems
ERP systems are designed to manage the resources of an enterprise. ERP systems are comprehensive software solutions that integrate all aspects of a business, from finance and accounting to manufacturing and supply chain. They're often used in large enterprises, but there are also ERP solutions designed for small and medium-sized businesses. ERP systems aim to streamline processes and information across the enterprise, making it easier to track resources, share information, and make decisions.
Customer relationship management (CRM) systems
CRM systems are used to manage a company's interactions with its customers, from first contact to post-sales support. They can include customer data management, contact management, and sales force automation. CRM systems are applications that helps enterprises manage all aspects of customer relationships. It enables enterprises to track and manage customer interactions, including customer service requests, sales opportunities, and marketing campaigns.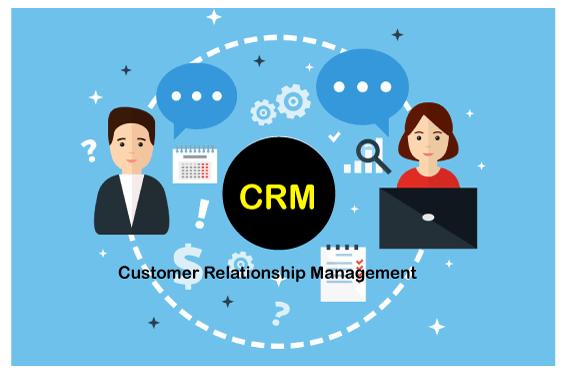 Warehouse management systems (WMS)
WMS is used to manage the storage and movement of inventory in warehouses and distribution centers. They can track inventory levels, stock locations, and shipping information. WMS systems help the operations staff to optimize the use of resources and improve the efficiency of operations.
Manufacturing execution system (MES)
MES is used to track and manage the production process in manufacturing facilities and includes features such as order management, scheduling, and quality control. An MES system connects, monitors, and controls all the resources and processes involved in manufacturing. MES provides visibility into every aspect of the manufacturing process, from the shop floor to the top floor, and enables manufacturers to optimize production by reducing costs, improving quality and on-time delivery, and increasing visibility and control.
Supply chain management (SCM) systems
SCM systems are a set of tools and processes used to manage the flow of goods and materials throughout the supply chain, from suppliers to manufacturers to distributors to retailers. They can track inventory levels, purchase orders, and shipping information. SCM systems provide visibility into the entire supply chain, from raw materials to finished products, allowing enterprises to optimize their processes and make better decisions about allocating resources.
Data management tools
Data management tools help businesses collect, store, and analyze data. They can be used for customer data management, warehousing, and business intelligence. Some popular data management tools include IBM Tivoli Monitoring, BMC Client Management, etc. They ​​help enterprises proactively identify and resolve performance issues across physical, virtual, and cloud environments. They also help manage and secure endpoint devices across physical, virtual, and cloud environments.
Business intelligence (BI) tools
BI tools help businesses make sense of their data to make better decisions. Business intelligence (BI) tools for IT operations management will vary depending on the enterprise's specific needs. However, some standard BI tools include data visualization tools, data mining, and analysis tools, reporting tools, and dashboards. These tools can help IT operations managers better understand and manage the data and processes within their enterprise.
Project management software
Project management software is used to plan, execute, and track projects. It can be used for project planning, task management, and resource allocation. Businesses typically use it to manage large projects with multiple tasks and deadlines. The software can assign tasks, set deadlines, track progress, and communicate with project team members.
Operations management tools can benefit any business that wants to improve its efficiency and bottom line. By streamlining processes and improving decision-making, these tools can help enterprises save time and money. This is where IT Operations Management (ITOM) software, like AIOps, comes in.
What is ITOM?
According to Gartner, ITOM is a combination of tools that help manage the capacity, provisioning, availability, and performance of all networking, computing, and application resources to improve the quality and efficiency of delivery. ITOM covers delivery automation, performance analysis, and experience management. It also includes application releases, performance monitoring, network monitoring, and diagnostics.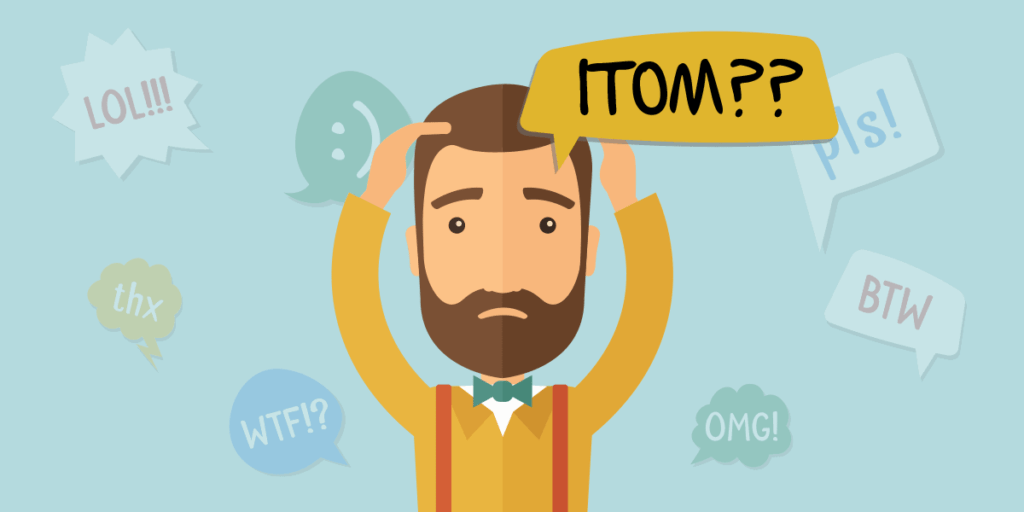 What is AIOps?
AIOps uses big data and artificial intelligence (AI) technologies to automate the identification and resolution of IT service incidents and problems. AIOps platforms collect and analyze data from various IT sources, including system logs, performance monitoring tools, and configuration management databases. The data is then processed using AI algorithms to identify patterns and trends that can help predict and prevent future incidents.
AIOps is a framework that helps streamline processes, resources, personnel, information, and communication. It helps establish processes to ensure you experience minimal downtime when resolving issues. Your ITOM will be a discovery, analysis, detection, prediction, and automation process. Moreover, you will discover deep insights across your tool stack and can simplify your increasingly modern IT operations. IT Operations Management tools offer an innovative approach for enhanced IT resiliency through visibility, health, and optimization.
With AI-enabled technology, you get a platform-centric AI/ML-driven approach to centralize and process voluminous IT-related data from disparate sources. You can leverage AIOps to empower your teams to address IT management operations comprehensively, from intelligent alerting, alert correlation, and alert escalation to auto-remediation. You can also enable root-cause analysis and capacity optimization.
Related article: Why is Remote Monitoring & Maintenance Important for Companies?
To conclude
Operations management tools are essential for any business that wants to be future-proof. IT operations management tools lead the way in modernizing IT operations and improving operational efficiency. And, in today's competitive environment, enterprises must have robust operations management processes to ensure optimal use of resources to meet the continuously evolving customer requirements. Therefore, investing in ITOM tools can accelerate your transformation for high operating efficiency and ensure greater ROI.