Zero Trust is a holistic and strategic approach to cybersecurity that emphasizes strict verification. In a modern world where digitization is ever-evolving, security threats are scaling along with potential solutions. Zero Trust security is growing as a comprehensive solution to security threats, with several enterprises already implementing it or looking to do so in the future. As such, many MSPs are adopting this approach to offer the latest and most efficient measures against security threats. This article explores the benefits of implementing Zero Trust security in your enterprise through an MSP.
Expertise in Zero Trust
The first benefit of working with an MSP is that they have expertise in Zero Trust. It may be challenging for your enterprise to overcome the steep learning curve required to understand what Zero Trust entails. Your teams can continue to focus on the tasks that keep your enterprise running while you hire an MSP to implement Zero Trust. MSPs have access to and in-depth knowledge of the resources and applications of new technology. This allows MSPs to bring your enterprise up to industry standards and ensure you stay there as your enterprise continues to grow.
Access to advanced technology
In addition to expertise and knowledge, MSPs have access to the best technology to implement Zero Trust. There is a plethora of tools available on the market, and rather than wasting time conducting research on which of these tools is best for your enterprise, you can let MSPs do the work for you. MSPs have already researched which technology supports Zero Trust best and can bring these technologies to your enterprise while providing continued support. This also offers better ROI than hiring external consultants to help with your technological needs.
You can leave the monitoring to MSPs
It is vital to maintain good relations and collaboration within your internal teams. As such, security, trust, and access issues can become challenging to navigate internally. Zero Trust requires strict protocols and limited access to ensure high-security standards. It often becomes difficult to enforce these protocols internally without a drop in morale or conflict between personalities. MSPs can enforce these Zero Trust standards from the outside without involving internal politics. This allows your teams to focus on tasks at hand while an external body enforces and monitors the standards required for successful Zero Trust implementation.
In addition to this, once the Zero Trust infrastructure is in place, MSPs will be able to manage it for you. The system needs to be audited frequently as team members come and go. The permissions and access granted to these team members have to be given and taken away accordingly. It can become an uphill task to manage this internally. MSPs make it easier by providing ongoing management of your Zero Trust infrastructure.
Migration to Zero Trust
Like many major strategic initiatives, getting to Zero trust is a long-term journey that may take months instead of days. Adopting Zero Trust requires extensive changes to be made in your enterprise. Not just with infrastructure and network configuration but also with how your team members operate. Documentation, processes, and procedures need to be changed and updated for a successful Zero Trust implementation. This can be hard to achieve for an enterprise with limited working hours and a lack of resources without impacting the daily operations of the enterprise.
MSPs are equipped to provide the resources and training to gradually implement these changes without compromising on the efficient running of your enterprise. The wide array of system changes also exposes your enterprise to new sales opportunities it may not have been privy to earlier. Utilizing MSPs to handle the migration towards Zero Trust enables you to focus on what your enterprise does best and can improve revenue while the shift is ongoing.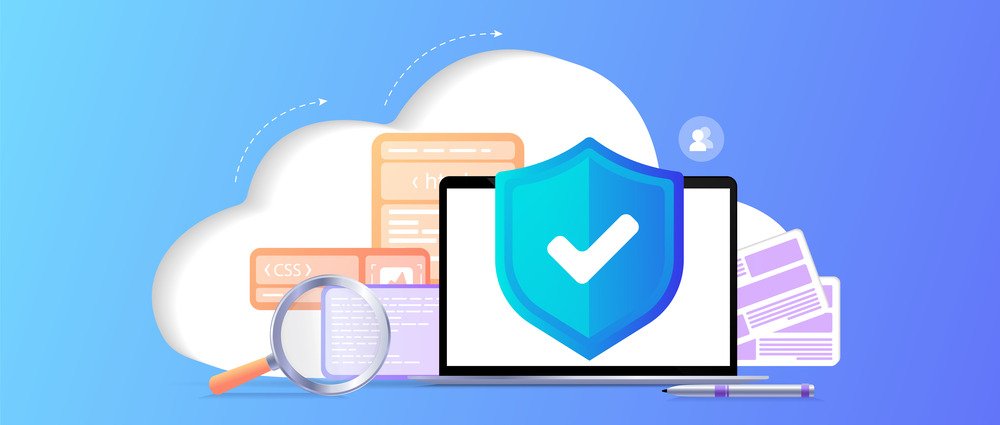 Zero Trust solutions from MSPs for continued enterprise security
The threats that can compromise your security are continuously growing and are highly adaptive and resourceful. With every improvement in security, there are improvements in compromising that security.
It is becoming increasingly more complex for enterprises to ensure high levels of security without being susceptible to breaches. MSPs continuously evolve and improve their security measures to counter the threats and risks faced. Even with Zero Trust infrastructure, every risk is not eliminated. MSPs can match hackers and other threat agents to ensure security is as up to date as possible as they develop their Zero Trust solutions. Hiring an MSP will allow you to focus on your enterprise while taking care of ongoing security.
Conclusion
Zero Trust offers a high level of security that is imperative to enterprises worldwide. It helps to deal with the increasing threats that abound in the digital space. Implementing it in your enterprise may seem challenging, but MSPs offering robust Zero Trust solutions may be the answer. The advantages that come with using an MSP to implement Zero Trust for your enterprise far outweigh any disadvantages, such as the upfront cost of implementation.