Customers are no longer satisfied with just a product or a service. They want more! 
Customers' expectations have grown exponentially, and it's in the hands of businesses to offer more value to their customers. Without a customer-centric approach, your business could have a precarious future. 
Customer Success is emerging as an essential factor in business growth and development. 
However, as the popularity of Customer Success grows, many executives are unsure of what it is or how to implement CS initiatives that propel the company forward.
Are there any specific metrics that must be adhered to? Is there a strategy that businesses may follow to secure Customer Success? Is Customer Success different from other consumer-facing jobs, such as customer service?
To help, we've put up a quick rundown of everything you need to know about Customer Success.
What is Customer Success?
Customer Success refers to a company's efforts to assist its customers in achieving their goals, both with the product and in their businesses.
However, assuming that the entire company would take on Customer Success monitoring no longer works. To give your customers the best, you'll need someone (or a team) solely focused on Customer Success. Customer Success teams take a proactive, data-driven approach to assisting customers in making better product use.
It may manage anything from trial user interaction through renewal. This all-encompassing strategy helps companies in achieving several high-level objectives, including:
Increasing revenue and renewal sales.
Increasing customer retention and loyalty.
Increasing customer lifetime value and yearly recurring revenue (ARR).
By enhancing users' knowledge of the product, Customer Success raises the probability that they will remain around. That's an essential part of developing monthly recurring income for subscription-based businesses (MRR).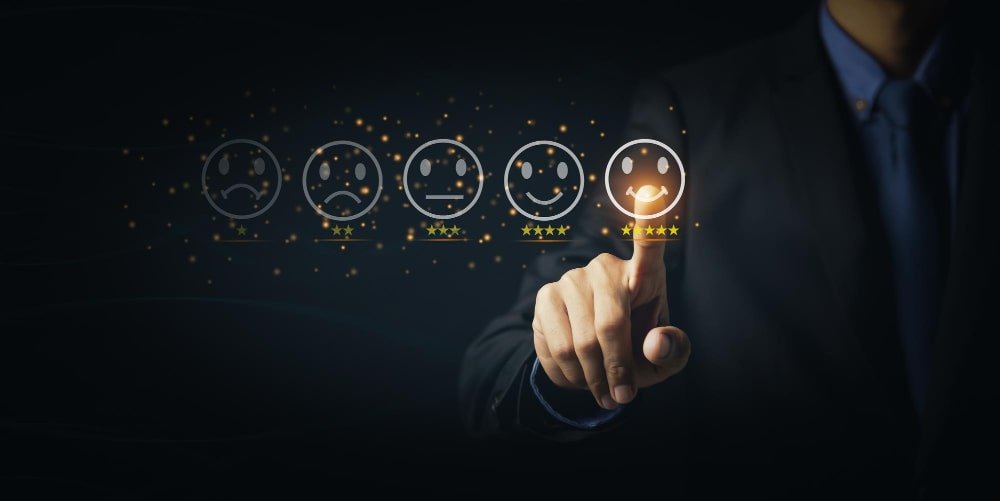 Why is Customer Success important?
Customer experience is now the primary growth driver for  87% of CEOs.
And for the right reasons.
Customer Success has become a significant growth engine as competition grows and more businesses rely on recurring revenue models.
Customers' success enhances customer satisfaction and loyalty; by genuinely supporting your customers in their customer journeys. They then become your most ardent supporters and promoters. Customer Success is linked to your bottom line since it aids in lowering churn rates, increasing renewal and satisfaction rates, and increasing revenue.
According to data, for every customer who calls customer service, 26 customers with a problem don't. If a company doesn't solve its issues, it risks losing all those customers since data reveals that 91% of those who don't complain churn.
An organization's leadership team must analyze future product lines from the customers' perspective to make the most of a Customer Success strategy. It's also critical to comprehend how Customer Success ties in with your other customer-centric efforts.
Positive effects of Customer Success:
Customer Success enhances the renewal process
The days of tying consumers in for life with contracts and technological barriers ended with the boom of IT. Customers now have the upper hand.
To thrive, most SaaS businesses rely on free trials, freemium models, or any other recurring revenue models. Companies need their customers to experience the value in their product immediately and stay connected with it constantly so that their business will grow.
Customer Success lowers churn
Companies that want to use recurring revenue models must first create a minimum viable product (MVP). Then, you must enhance that product over time through an iterative procedure, which is often driven by user input.
To survive, you must first understand your users and then seek to reduce churn. Customer Success focuses on detecting churn red flags while actively using data to improve the customer's experience.
Customers provide crucial input to CS teams. Integrating that data with consumer health data may provide proactive upgrades and enhancements to product and development teams.
Customer Success improves revenue
Customer Success keeps money in the bank and helps the company create more revenue at a lesser cost. That's because, with enterprises, upsell and cross-sell chances are built right into the product. Customer Success is a technique for not just creating but also capitalizing on these opportunities.
Ready to help your customer succeed?
Every business today may benefit from creating a Customer Success plan, especially with the advent of subscription-based business models and a greater cultural emphasis on putting customers first.
It's an excellent method to improve your customers' product experiences, provide valuable insights to your internal teams, and even simplify current processes or features to make them more efficient.
Infraon Helpdesk has some of the most outstanding customer service systems available. You can now sit back, relax, and watch the magic unfold on your dashboards.