Rapid advances in cloud computing technology have created an atmosphere where IT solution firms may feel that they no longer need to worry about server hardware. But in reality good hardware asset management strategies are still essential for the overall health, productivity and smooth operations of an enterprise.
What is a hardware asset?
A Hardware asset refers to all the tangible assets of an IT firm. These tangible assets include both things/entities which are in use as well as those items that are primarily for storage. Servers, smartphones, laptops, computers, sim cards and other end-user devices that employees may use are part of hardware assets.
Printers, scanners, monitors are some peripheral devices that are included under hardware assets. Telecommunication devices like routers, video-conferencing systems and backup storage devices are also considered hardware assets.
What Is Hardware Asset Management (HAM)?
Hardware asset management refers to a specific element of IT asset management that pertains to efficient management, maintenance and replacement of these hardware assets listed above. HAM is an essential part of enterprise cost saving as it can save the organization from losses incurred due to sudden hardware failure.
What is hardware asset management software?
Hardware asset management software refers to automated systems/solutions for hardware management that can reduce the time and manpower requirement for HAM. These automated systems will increase the transparency about asset usage and also provide the organization with additional security by removing chances of human error. Software generated reports and reminders will streamline asset servicing while databases of asset information will help organizations keep up with timely acquisition, deployment and retirement/removal of hardware assets.
What Is the Aim of HAM?
The primary aim of HAM is to improve enterprise productivity by ensuring optimum utilization and reduced breakdowns of hardware assets. It also creates accountability in the enterprise about the usage of hardware assets. It is helpful in keeping a record of expenditure on hardware assets for audit purposes.
The Purpose of Hardware Asset Management
A HAM system in an enterprise allows the organization to create a system of regular reminders for running PAT tests of the productivity and lifecycle of the hardware assets. Under-productive assets can immediately be identified and remedial measures can be taken to solve the issue. A good system of division of hardware asset management roles and responsibilities ensures that the expenditure on hardware assets are tracked regularly and sent off to the finance department for use in general financial asset management of the enterprise.
What Are the Benefits of Hardware Asset Management (HAM)?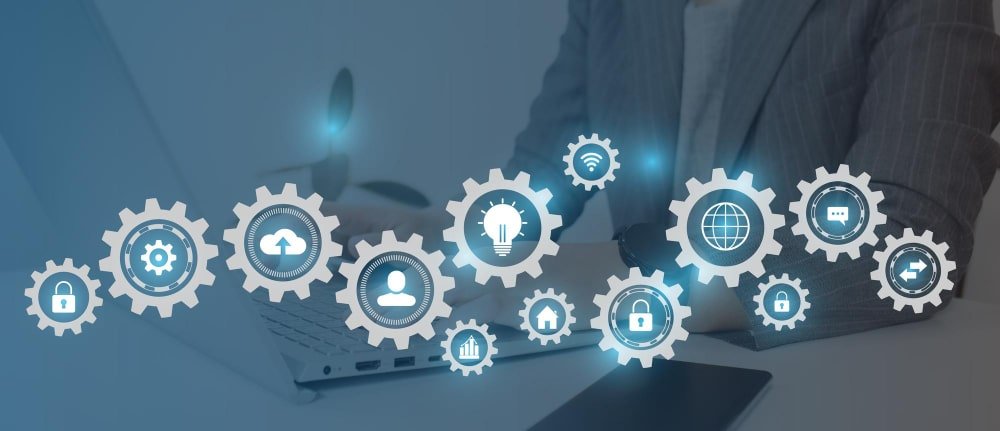 There are many benefits to the effective usage of hardware asset management tools:
Increased Life-Span – The most important advantage of HAM is an increase in hardware asset lifespan due to better maintenance. Assets can be tracked right from their time to purchase to ensure full utilization of their capacity.
Improved Return on Investment – Hardware assets are important for an enterprise and proper reminders about maintenance and tracking the lifespan of an asset will guarantee maximum return on investment for each asset.
Information Centralization – Most IT firms without HAM systems are unable to track their hardware expenses and when the piled up cost gets accounted for, it comes as a surprise in final audits. A smart HAM strategy will centralize all hardware asset maintenance and lifespan data and make it available to the finance division.
Reduced Asset Theft – Many organizations see an increase in their asset expenditure because of asset theft. HAM systems can keep track of each asset and who is using what, leading to reduced instances of 'ghost' assets which are stolen or misplaced.
Better Maintenance Through Reports – The regular HAM reports and statistics will provide a ready reckoner for employees to check which maintenance aspects need to be rectified and improved.
Hardware Asset Management Lifecycle
Hardware asset management lifecycle refers to the entire cycle of hardware asset acquisition decisions to retirement.
The enterprise first has to specify the kind of hardware assets it requires and then draw up a budget to fulfil these requirements.
Then these necessary hardware assets have to be procured from different sources.
The next step is the timely deployment of these acquired assets to ensure full utilization of their life-span.
The HAM tools of the enterprise will then take care of the servicing and maintenance of these assets.
The final stage is retiring the hardware assets once their lifespan is over and they have provided the best ROI.
The cycle starts once again from decision making and acquisition and continues till hardware asset retirement.
Hardware Asset Management is a Critical Practice
HAM is often ignored in IT enterprises, but it has an important impact on the financial health and basic bottom line of an enterprise. So HAM has to be a very crucial part of the organization's asset management strategy. HAM also has significant implications on the enterprise's employee productivity levels. Lack of proper hardware maintenance can even compromise enterprise security.
Conclusion
HAM is an important part of IT management and with automated HAM software available in the market this process is easier than ever before. HAM software can be deployed in the organization to ensure the best hardware asset utilization and reduction in asset expenses.