Although data centers play a crucial role in modern networking, their status has evolved throughout time. While many businesses still rely on on-premises data center networking, the emergence of cloud environments and services has made it necessary for businesses to update their data centers. To ensure high data center network performance and service delivery in accordance with service level agreements (SLA), you need the appropriate data center networking solutions. With the use of data center network solutions, a Network Operations Center (NOC) technician or data center technician can track, monitor, diagnose, and troubleshoot network devices, real and virtual servers, and storage devices.
Let's have a more detailed look about data center networking, its importance, benefits and core components of it.
Related article: Best Free Network Monitoring Software and Tools in 2023
What is Data Centre Networking?
Data center networking has always been a focus for enterprise network management. It refers to the integration of various networking resources to make data storing and application processing simpler (such as switching, routing, load balancing, analytics, and so forth). The setup and connection of all physical and network-based devices and equipment inside a data center are made possible by the data center network. It establishes a digital link between the hardware and infrastructure nodes of the data center, allowing for communication and data transmission through a network or the Internet.
Data center networking usually results in a network infrastructure that is:
Stable, secure, and reliable
Complying with industry regulations and satisfying the needs of the business, its clients, and its users.
Supports the networking requirements of recent technologies like cloud computing and virtualization.
Scalable and able to promptly address network connectivity needs during peak times.
Importance of Data Center Networking
The current consensus is that companies are embracing hybrid multi-cloud strategies and dividing workloads among many clouds by choosing the optimum one for each application's requirements. According to analysts, the majority of workloads will continue to run on private cloud infrastructure even if public clouds are optimal for many workloads. While some of the infrastructure will be hosted in business-owned ("on-premise") data centers, a rising amount of private cloud infrastructure will be situated in colocation or edge data centers or will be under the supervision of a hosted cloud service provider (CSP).
Therefore, in order for businesses and managed service providers to operate their private clouds as quickly and effectively as a public cloud, data center networks are required. A data center network supports significant automation and serves as the foundation of private and hybrid clouds. It enables a digital connection between the infrastructure and equipment of the data center, ensuring smooth data transfer both within the facility and to external networks or the internet. Furthermore, robust and effective data center networking enables quick delivery of new services, the use of automation and orchestration to reduce the total cost of ownership, the empowerment of development teams, and increased asset protection through enterprise segmentation.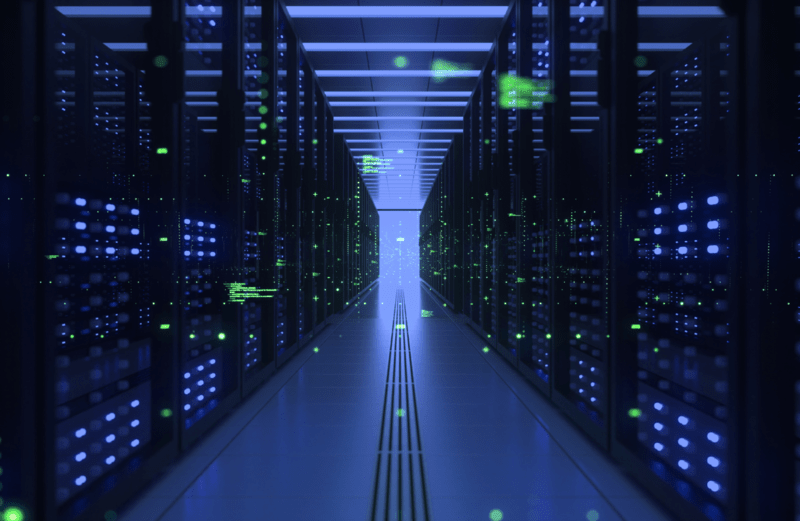 Benefits of Data Center Networking
Here are three key benefits your business can take from interconnection services.
Improved performance
As massive amounts of data are transferred and stored around the globe, many businesses are increasingly emphasizing network speed to provide excellent customer service and a quick and reliable network for their employees. Using data center networking solutions to improve network connectivity in data centers is one of the most fundamental and significant ways to optimize network and hybrid architecture.
Optimising connectivity disconnected from the internet can improve performance and increase speed by achieving the lowest latency possible. A direct connection reduces latency by cutting out middlemen and creating the shortest channel between the application and the end user.
Enhanced security
When using the open internet, the path that data follows is highly unpredictable and unknown. Depending on the business or industry, this might lead to various potential security risks. Your business may lower security risks and keep control over the flow of crucial data by using data center networking to avoid the public internet. You may connect directly and redundantly to the apps and networks your organization needs, reducing the risk of security breaches by removing hops and gaining visibility into data flows.
Reduced complexity
How many systems, programs, and data sources is your company currently connected to? There are few people who can name the answer to that question off-hand, but – depending on the firm – it's probably in the hundreds or even thousands. There is an unmanageable web of bilateral links and connections created when connecting with each of these entities separately. As you try to fulfill various standards, it just makes things more confusing as so many links crossover international boundaries and regulatory bodies.
This complexity simply disappears when you build customized connectivity using data center networking. By adopting the efficient concepts of one-to-many or many-to-many and pooling traffic, you can connect quickly and directly in a single, orderly environment known as a Closed User Group (CUG) rather than by using multiple bilaterals.
Core Components of a Data Center Network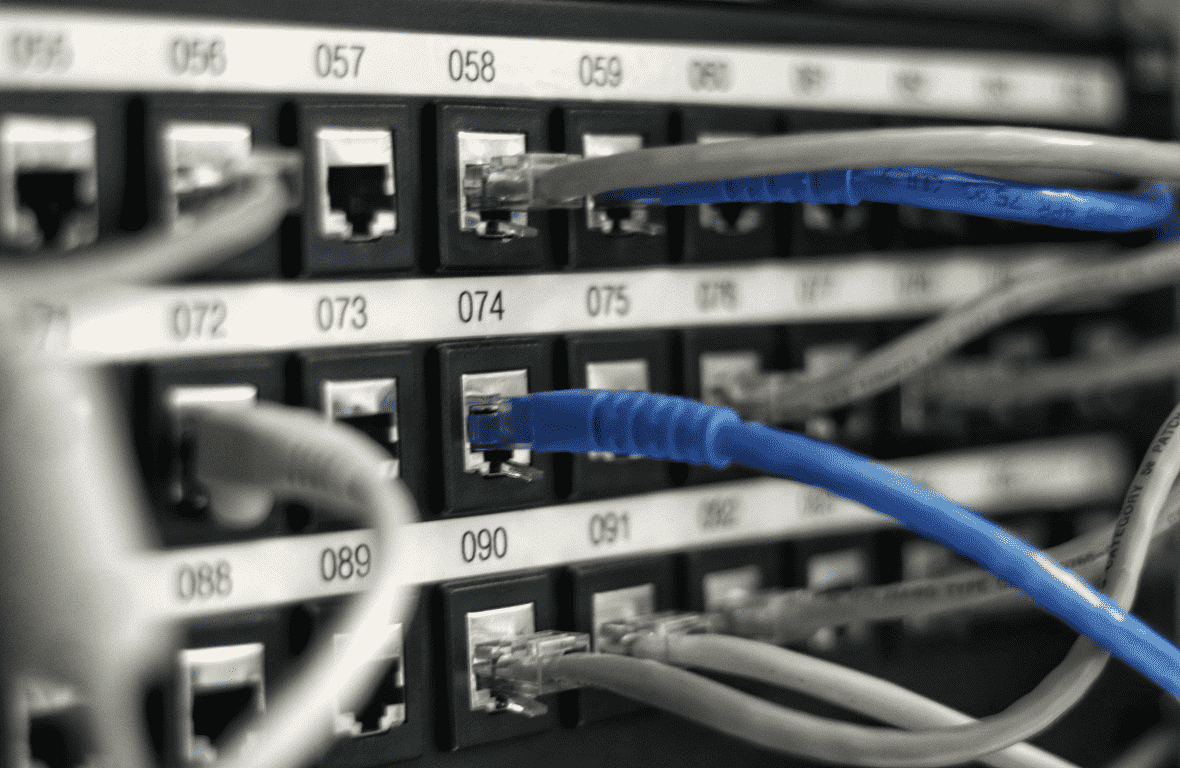 Servers
The key components of data center network design are servers, which store, analyze, and transfer vast amounts of data and directly impact how well data center networks run. Depending on their shape, servers can be divided into three groups.
They are:
Blade servers
Tower Servers
Rack servers
Blade Server
Blade servers are thin, low-cost, high-density servers. They adhere to a modular structure that is geared to consume as little physical space as possible. They have hot-plug capabilities, which greatly cut down on cluster computing maintenance time. They are mostly recognized as the mainstream servers of the future. A blade enclosure, a crucial part of blade servers, may hold numerous blade servers and offers services, including networking, cooling, power, different interconnects, and management.
Tower Server
Tower servers are housed inside an upright cabinet with the same form and appearance as a tower-style personal computer. Tower servers outperform other servers in terms of performance and design. Due to a lack of flexibility and bulky form, it is inappropriate for cloud data centers.
Rack Server
Rack servers are the standard type of servers used by networks. The host, in this case, is situated in a rack that houses numerous servers and typical space-hungry servers. Rack servers are better at occupying space and managing it than other servers. Its difficult wiring and poor heat dissipation are the main drawbacks.
Switch
Switches are interconnecting components that link various devices together. In the framework of the data center network, switches serve as the foundation of the design. All switch processing is based on hardware addresses. The core switches that are most frequently used in data center environments include Ruijie RG-N18000 Series, Huawei Cloud Engine 12 800 Series, and Arista 7500E Series. Cisco Nexus 3064 Series and Arista 7050QX Series switches are the ToR switches that are employed.
Cables
In data centers, switches, storage devices, and servers are connected by coaxial, twisted, and fiber optic cables. Fiber optic cables are widely employed in contemporary data centers because they enable faster transmission. Cables play a crucial part in the operation of a data center because they are the elements ultimately responsible for the efficient and prompt data transmission throughout the network. Fiber cables are protected and separated by using fiber cable raceways, which increases efficiency.
Storage
Network-attached storage (NAS) and storage area networks are both frequently used storage technologies in data centers (SAN). A file-oriented storage network called NAS uses storage components that are directly connected to local area networks. A high-speed storage network called SAN gives servers better access to data at the file or block level. The most popular storage devices include the EMC Symmetrix VMAX 40 K, HP 3PAR StoreServ 10,000 Storage, Huawei OceanStor N8500, NetApp FAS6200 Series, and IBM System Storage N7950T.
Rack
With regard to space consumption and ease of maintenance, racks are a crucial part of the data center network since they host a variety of components, including switches, servers, and storage units. Two of the most common types of racks are open racks and cabinets. Open racks, which can be further divided into four-post and two-post racks, are flexible in terms of configuration and management. Cabinets are more stable and secure. Dell PowerEdge 4820 Rack Enclosure and HP 11642 1075mmShock Universal Rack are among the racks that are frequently utilized in data centers.
Related Article: Causes of Data Center Outages and How to Overcome Them
Final Note
With a massive increase in digital activities, the number of data centers being developed is increasing exponentially. As the number of data centers increases, there is a critical requirement to build connectivity between them so they can communicate with one another. Therefore, data center networking has become a need, not an option. This is necessary to offer a better connection at lower operational costs. When considering the economic impact of the internet and its transformative power, data center networking is an essential technology because it not only lowers the cost of internet access but also significantly increases the speed of access by allowing traffic to be routed more quickly.