With the constant shifts in the IT landscape, your IT teams must remain agile and adaptable. While it can be incredibly beneficial for a large organization to have in-house IT talent who can manage your IT infrastructure, many are unaware of how difficult it is to maintain that expertise. Whenever you're responsible for minimizing the downtime of your business-critical services, you need to consider whether your in-house IT resources are up to the job. Otherwise, you will lose control over your business continuity.
With so many demands on your plate, it's time to consider partnering with a managed service provider (MSP) who can manage your IT infrastructure remotely and ensure it's always running at peak performance. It doesn't matter whether you're an international firm or an SME – enlisting the help of an MSP can make your job easier and ensure that you're fully prepared for all the future IT demands.
Why MSP partnership can be a game-changer
Reduced Operational Costs
Hiring an in-house IT team for network management, asset management, SLA compliance, help desk, and repair will cost you a lot of money. But outsourcing these activities to an MSP can streamline these costs tremendously, reducing expensive hardware expenses while boosting your overall business efficiency.
Faster and Proactive Response
Service providers can take after your company's IT infrastructure needs around the clock for a fixed price. They also provide your customers with 24/7 access to a dedicated service desk that accepts and addresses customer inquiries. Due to its continuous monitoring features, MSPs can often fix IT incidents before they become a significant problem. It means fewer and shorter downtime instances for your clients.
Partnering with the right MSP will enhance the productivity of your business. An MSP can automatically monitor security updates and manage your IT infrastructure to ensure your employees don't have to deal with these redundant tasks. Instead, they now have the time and capability to focus on business-critical tasks that keep your company successful.
As a business owner, do you ever consider how you would go about recovering all of your systems and data in the event of a disaster as a business owner? If not, you should. This is an area where an MSP can be quite beneficial. A good MSP can put together a disaster recovery plan that will provide you peace of mind, knowing that if disaster strikes, your company will be able to recover.
Challenges you might face while partnering with MSP
When you sign up with an MSP, you allow another company to manage your technology remotely. This implies you'll have to take on the majority of the responsibility for any on-site issues. Because MSPs manage your equipment remotely, you may need to get engaged yourself to resolve a problem like a printer malfunction. Hence, choose a local MSP that can provide on-site support.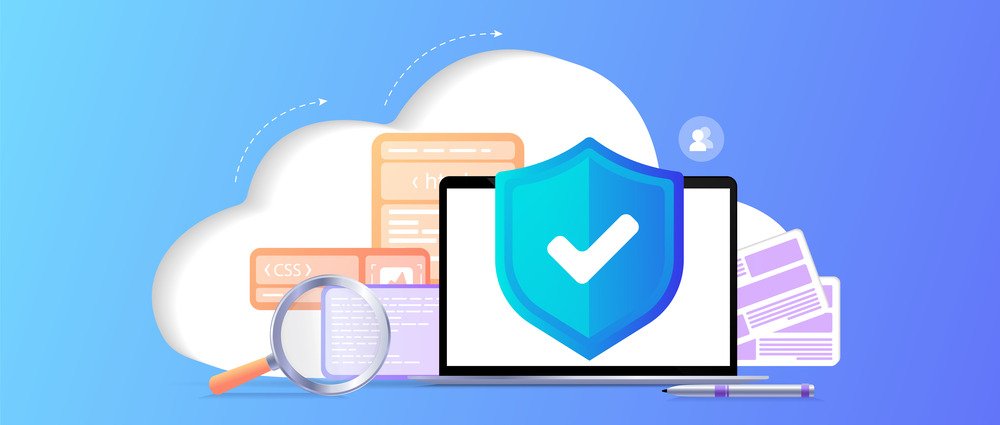 When you hire MSP, you are given access to all the data and information your business runs on. This may become an issue if the nature of your business puts a premium on data security and control of information. Therefore, it is essential to find the right service provider to handle your entire business operations online without compromising data security.
When you manage your own IT, your team is continually aware of new challenges and services you are adding, such as overseas online business. However, a good MSP will maintain regular communication with you and stay informed of any changes and updates to your business. If they don't have the resources to handle a new service or challenge, they should let you know and work with you to cover your needs. Good communication is always vital to continue a working relationship.
Due to different time zones, managing a remote team can be challenging at times. You will have communication gaps and miscommunications about project deadlines at times. Furthermore, fixing on-site issues without the help of experts might impede business operations. To avoid issues like these, work with a managed service provider (MSP) who can provide both on-site and off-site resources.
What To Look For in an MSP?
Before partnering with MSP, here are seven questions to ask:
How will you check for errors in my systems?
What steps will you take to ensure that my business continues to operate in the event of a breakdown or disaster?
What level of competence does your team offer to your customers?
How can I refocus on my existing IT staff while you take over infrastructure management?
What strategies do you use to ensure the safety of your workplace?
Do you offer both on-site and off-site services?
How will your system documentation be shared?
Along with these questionnaires, you also need to check for top features when deciding on the right MSP software.
Almost every business uses the cloud to some extent. The majority relies on a mix of public and private clouds, as well as premise-based technology. Even if your network assets are spread across numerous cloud platforms, your managed IT provider should have the skills and tools to manage and monitor complex environments and apply policies consistently to all network assets.
Partnering with the right MSP can provide you with a reliable support platform that enables your agents to respond to customers faster and wiser. Hence, it is beneficial to choose an MSP that can remotely manage all your support tickets with an integrated helpdesk. Also, make sure your chosen MSP can provide highly collaborative support and powerful field service.
Compliance-Driven Capabilities
The quantity and complexity of regulatory compliance obligations continue to rise. Compliance has evolved from an annual audit to a day-to-day responsibility. The MSP you hire should be able to demonstrate how they monitor and address possible concerns in your IT environment from a compliance standpoint. Also, it should be able to provide you with documentation to back up its claims of compliance.
The inability to manage IT and non-IT SLAs can create compliance problems that disrupt your day-to-day business. Hence, look for an MSP that can seamlessly manage your IT and non-IT application SLA journeys with intelligent dashboard capabilities from a single location. Also, make sure your chosen MSP has the ability to share critical SLA data on a timely basis to extract real-time insights on availability and performance.
Having a single platform that can remotely manage your IT, non-IT, and fixed asset lifecycles across your enterprise ecosystem saves time and resources. Therefore, it is essential to choose MSP, which can streamline your IT asset lifecycles remotely, from planning and deploying to support and retiring or replacing.
Final Thoughts
In the era of collaborative or partnership-based business models, hiring a managed services provider for your IT needs is a smart and forward-thinking approach. The right MSP can not only streamline and upgrade your IT operations and services but also open your business to profitable technology solutions that result in new revenue streams. Hence, consider partnering with the right MSP that can help alleviate your day-to-day workload while improving core operational and process challenges.