For any digital service provider, there's nothing worse than remaining in the dark and responding to network issues only when a customer rings in with a complaint.
However, the planning and management needed to remain ahead of such network issues requires consistent monitoring.
Network availability monitoring is a crucial aspect of network management and administration today. Here's a detailed guide on network monitoring and network availability monitoring tools.
The Benefits of Network Availability Monitoring Tools
Network visibility increases the surveillance touch points so that more aspects of your network operation are under observation.
The Network availability monitoring tools help identify problem areas and send alerts for any network-related issue that needs attention. It improves the network visibility, as such information can help you strategize on devices, connections, etc., which require monitoring.
Network availability monitoring is associated with the search for underperforming areas. Any glitch with the network connection can be spotted easily with the best network availability monitoring tools.
This eventually helps organizations keep the work running by sending timely alerts about digital data packet movement issues.
As already discussed, this helps organizations achieve more pervasive network visibility. Hence, everything on the network remains safe; thus, downtimes are kept at bay to a large extent.
Uncovering Security Threats
Network availability monitoring tools are good at identifying viruses and malware that are otherwise easily missed by generic IT infrastructure management software.
They also have inbound mechanisms to send security alerts in such cases at an instant. This way, network availability monitoring becomes crucial for uncovering and preventing security lapses.
Monitoring Bandwidth Utilization
Analytics and metrics regarding data usage are crucial to managing digital workflow in modern-day organizations. Network bandwidth is, therefore, a crucial work parameter.
Network availability monitoring tools alert users when the bandwidth usage levels meet critical values. This way, operations are scaled up, or measures to increase network bandwidth can be taken promptly.
Topology and System Coordination
Network availability monitoring tools make network administration easier by giving users a bird's-eye view of the topography. Such detailed information on topology helps managers understand the critical points by mapping specific areas on the network.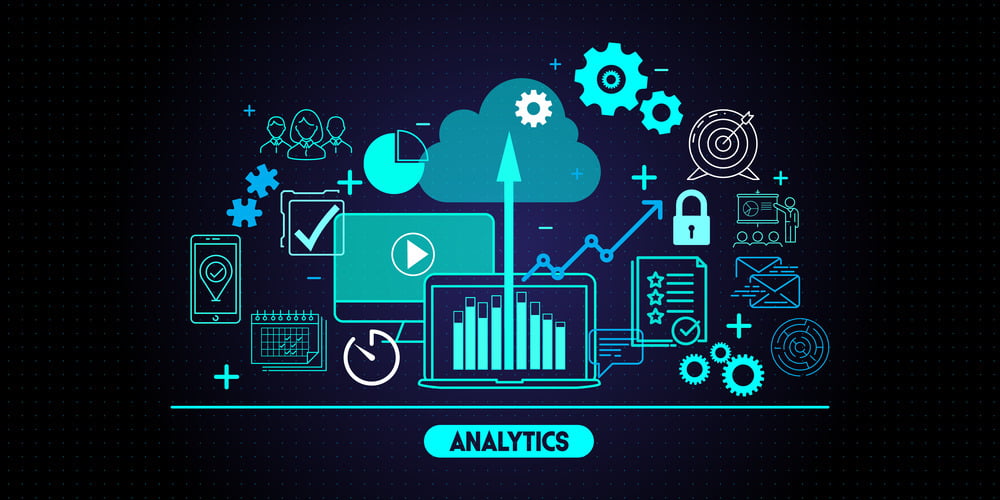 You can use techniques of network availability monitoring to identify different nodes on the network. These can further be used to map the entire network and describe its topology.
Understanding Quality of Service
Top tools for network availability monitoring also offer quality of service (QoS) monitoring features. With this, the tools allow users to identify areas of congestion on the network.
Quality of Service planning is in itself a crucial area of management, but QoS monitoring does help in troubleshooting as well.
Network Monitoring Tool Techniques Needed for Organization
A technique of network monitoring based on a client-server application model Here, the software server component retrieves information from the client component, forming the SNMP manager-agent pair, commonly used for ticketing software.
A network availability monitoring technique in which programming allows the software to automatically ping the network host to detect threats of outages.
Log files are dedicated system databases with information on operation status, errors, etc. Automated monitoring of log files can outsource critical insights to IT administrators.
A network-based logging protocol like Syslog can make network monitoring data standardized. The Syslog monitoring technique also enables remote monitoring.
Leveraging the Power of Scripts
Application and network monitoring scripts are recorded commands that help catalog user actions. These can be used to see whether specific network elements are present or not.
QoS monitoring techniques deliver regular information on network abnormalities. By tracking areas of congestion regularly, it's easy to see if the network quality is good enough or not.
Why Use a Network Availability Monitoring Solution?
Network Availability Monitoring Solutions provide comprehensive assistance in tracking underperforming areas and staying ahead of outages. This improves administrative response to iron out the problems before end users use the network-oriented applications.
Reasons to Choose Infraon for Network Monitoring Software
Infraon offers all-around assistance with network availability monitoring. By building customized tools and applications for the same, Infraon ensures that businesses keep their network health under careful supervision. We utilize all advanced monitoring methodologies to develop robust solutions.
The bottom line:
Network availability monitoring tools are crucial to seeking relevant network-related data in real-time. Failure to do so can result in unexpected outages and downtime. Infraon offers some of the most advanced network availability monitoring solutions. So, contact a representative today.