Networks are at the core of any company. Even in small or medium-sized businesses, lost productivity because of a network outage can lead to significant financial loss. To help combat this issue, network monitoring solutions enable companies to proactively predict possible outages and resolve any network issues.
Network performance monitoring (NPM) helps to keep the network clear of congestion and ensures the business runs smoothly. Network monitoring software enables companies to remotely monitor the operation of any IP-based equipment, including network services, bandwidth consumption, ports, routers, and traffic flow. Once network issues have been discovered, network optimization can help improve performance to the desired level.
Related article: Top 3 Network Performance Monitoring Tools in 2023
Why is network monitoring important?
Network performance monitoring (NPM) is a crucial IT function that enables administrators to enhance network performance, particularly in companies with stringent reliability requirements and complicated network designs. Using NMP, companies can monitor the performance of routers, servers, switches, and virtual machines (VMs).
When there are bottlenecks in a network, the user experience suffers. This is why network performance monitoring must enhance the user experience by monitoring the network for constraints or congestion and offering ways to improve the user experience.
Benefits of network performance monitoring
Any aberrant behavior in a system can be discovered and eliminated before it becomes a larger problem, minimizing risk.
Reduced network traffic faults and latency, which may be identified by a network performance monitoring tool, will result in a better end-user experience.
Some NPM software can detect malicious activity as well.
Unusual activity and network security hazards can be tracked and highlighted.
Because they are within a private cloud, private cloud models provide greater flexibility and control.
Public clouds will be more cost-effective.
Businesses may profit from virtualized and automated networks, thus enhancing efficiency and scalability.
Solar Winds – leading network performance monitoring software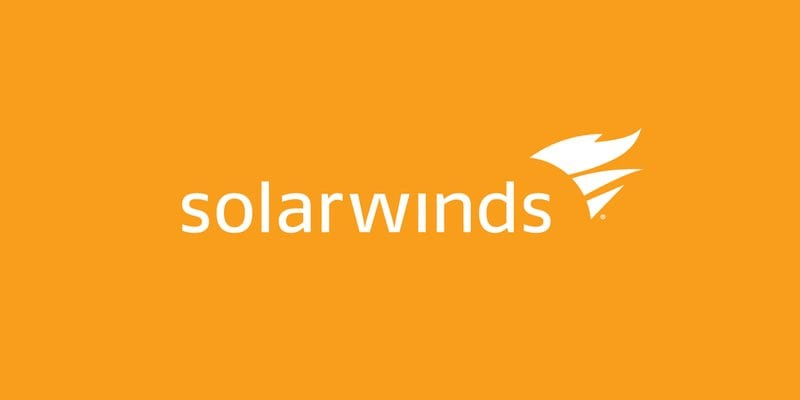 SolarWinds Inc. is a popular network monitoring tool. They are a software company based in the United States that helps organizations with network, system, and IT infrastructure management. The company's headquarters are in Austin, Texas. SolarWinds AppOptics, an offering of Solar Winds, is a robust application performance management (APM) and analytics platform that is desined to grow with business needs.
Solar Winds has a zero-configuration APM that includes distributed tracing, host and IT infrastructure monitorin. With customized metrics feature, there are hundreds of connections that all flow into the same dashboard, analytics, and alerting pipelines.
Solar Winds includes agents continually monitoring applications, producing application performance measurements (APM) and distributed transaction trails.
They also allows businesses to construct dashboards that display the data in an eye-catching visual format. Individual charts on a grid-based dashboard may be dragged about and resized by adjusting their resized corners.
Managers may attach alerts to different notification systems, allowing businesses to issue warnings by email to pagers, web services and to their selected escalation partner, or both simultaneously.
The SolarWinds Snap Agent functions as both a host and an integration platform, delivering a customized dashboard and a comprehensive set of system information. The software is compatible with Apache, Elasticsearch, MongoDB, Redis, and other databases.
However, the SolarWinds Orion platform has several shortcomings.
Though Solar Winds is a well-known brand in the NPM and infrastructure monitoring market, recent events like the Solorigate hacking have highlighted the tool's flaws. Hence, we know it is not the best at everything.
Unlike its competitors, it offers an expensive one-time licensing charge rather than a pay-as-you-go pricing plan. They are also limited in scope and lack the depth provided by other providers.
What can I replace Solar Winds with?
The Network Performance Monitoring (NPM) sector comprises several solutions that use a variety of data sources to offer a comprehensive perspective of how networks (including corporate on-premises, cloud, hybrid, multi-cloud, and other networks) are operating. NPM software provides diagnostic workflows and forensic data to uncover the fundamental causes of performance degradation, which are accomplished using sophisticated technology like artificial intelligence (AI) or machine learning techniques (ML).
Fortunately, several more adaptable and scalable alternatives do not have the dark cloud of data breaches hovering over their heads. Here are 5 NPMs to help narrow your search for the best SolarWinds alternatives.
Here are the top alternatives to SolarWinds Orion

You can streamline network management with Infraon NPM, a superior SolarWinds NPM alternative*. Infraon's NPM is a comprehensive, agentless, proactive network monitoring solution that helps small and mid-sized businesses manage their data centers and IT infrastructure effectively and cost-effectively. As an alternative to SolarWinds NPM, Infraon NPM provides automated procedures, powerful alerting engines, and extendable templates, allowing IT teams to set up a 24/7 monitoring system within hours after installation.
Features
Continuous Monitoring
Continuous monitoring and sophisticated bots that automate critical workflows to keep your network ecosystem functioning smoothly.
Automated change management
Maintain peak network health and reduce outages – on-premises, in the cloud, or a hybrid environment – using processes to manage permission and schedule modifications.
Comprehensive reports
Get in-depth reports on network consumption, uptime, and service patterns to help teams address complicated challenges.
Incident Management
Management can monitor and respond to events and trouble complaints with multi-department issue tracking.
ManageEngine OpManager is a comprehensive set of network monitoring tools that allows you to control your whole network in minutes. Along with network monitoring, you can assess bandwidth, manage configuration changes, track firewalls and logs, and monitor and manage IP addresses and switch ports.
This comprehensive, feature-rich, and intuitive network monitoring solution enables network managers to optimize their network monitoring journey as soon as the network administrator signs in; OpManager's easy dashboard with resizable widgets displays a snapshot of the whole network.
Features:
Monitoring all network devices such as routers, switches, servers, storage, firewalls, wireless LAN controllers, and so on.
If there are any flaws, uncover the issue and resolve it before it reaches the end customers.
In just a few clicks, see the whole network using various visualization techniques, including business views, maps, 3D Floor views, rack views, and Layer2 maps.
OpManager's custom workflow allows you to automate mundane microtasks.
The report function will enable you to design, schedule, and publish 100+ reports.
Datadog is a cloud-scale application observability system that uses a SaaS-based data analytics platform to evaluate servers, databases, tools, and services. Datadog APM provides your business with unrivaled visibility into your operations by monitoring requests, failures, and latency with outstanding performance dashboards for web services, queues, and databases.
Features:
Datadog's Real User Monitoring (RUM) delivers real-time visibility into individual users' behaviors and experiences.
Datadog monitors the performance of your websites and APIs, including backend and frontend, at multiple network levels and alerts you if a problem arises.
Datadog enables real-time monitoring of metrics, integration availability, network endpoints, and other things.

LogicMonitor may provide completely automated data center monitoring, cloud-based network monitoring, and an observability platform for enterprise IT and managed service providers. With LogicMonitor's automated SaaS performance monitoring platform, IT teams can manage complex on-premise, hybrid, and cloud IT infrastructures, providing end-to-end visibility and actionable data.
Having all of the application's metrics, traces, and logs in one location allow businesses to more quickly understand what's happening, why it's happening, and where it's happening, helping them troubleshoot faster and enhance application performance.
Percona Monitoring and Management (PMM) is a database observability, monitoring, and management system. It enables database users to monitor the health of their plans, investigate new trends in database activity, diagnose issues rapidly, and execute database administration activities regardless of whether they are on-premise or in the cloud.
PMM insights aid in recognizing and addressing database issues before they impact end users, allowing Developers, DBAs, and SREs to focus on important projects rather than spending the bulk of their time investigating the root cause of database performance problems or downtime situations.
Why is Infraon NPM a better alternative to SolarWinds NPM?
Considering reviews from G2, SolarWinds AppOptics was rated 4.1/5 stars with 23 reviews. In comparison, Infraon Desk has 27 reviews and a rating of 4.6/5 stars. The score for each product is calculated using real-time data from verified user reviews to help you determine which of these two options is best for your business needs.
Reviewers found Infraon Desk easier to use, set up, and administer when comparing the two products. Reviewers also enjoyed doing business with Infraon Desk overall.
Reviewers felt that Infraon Desk serves the demands of their business better than SolarWinds AppOptics.
When assessing the level of continuing product support, reviewers concluded that Infraon Desk was the best option.
The reviewers liked the approach of Infraon Desk over SolarWinds AppOptics for feature updates and roadmaps.roadmaps.
| | | |
| --- | --- | --- |
| | Solar Winds NPM | Infraon NPM |
| Meets requirements | 8.7/10 | 8.8/10 |
| Ease of use | 7.8/10 | 9.1/10 |
| Ease of setup | 7.5/10 | 9.0/10 |
| Ease of administration | 7.1/10 | 9.4/10 |
| Customer support | 8.2/10 | 8.9/10 |
| Product Direction (% positive) | 7.2/10 | 8.2/10 |
Related article: Hardware vs. IT vs. Software Asset Management – Why the need for specific asset monitoring tools?
Final note
SolarWinds is an established company in the infrastructure monitoring industry, but recent events have exposed the company's vulnerabilities. The alternatives are more adaptable and scalable, especially regarding major data breaches. With many alternatives, customers should explore them and choose the application that best suits their business needs to help them monitor their network and generate results.
If you have been looking for a SolarWinds replacement, then the Infraon NPM is a great choice. This network performance management platform provides end-to-end visibility and actionable data, allowing network managers to solve network-based performance issues proactively and ensure that digital assets perform consistently and efficiently. It also reduces costs by decreasing network latency issues and enhancing employee productivity.
Ready to take your company to the next level? Sign up to test it out for yourself.