Are you looking for a Freshservice competitor or alternatives?
Look over and compare the list of the best helpdesk solutions that offer similar features at the most affordable prices. Automate your business operations by selecting the top Freshservice competitor that can meet your organization's requirements.
Related blog: Best Lansweeper Alternatives and Competitors in 2023
Freshservice is one of the most well-known service desk solutions that can help your business easily manage IT support services. Right from expensive pricing options to complicated features and functionalities, there could be several other reasons why someone should consider using an alternative to Freshservice. Here are some possible reasons:
Cost: Freshservice can be expensive, especially for smaller businesses or teams. The pricing plans may not fit within everyone's budget.
Complexity: While Freshservice offers many advanced features and customization options, some users may need help navigating the platform, especially those who are new to helpdesk software.
Limited Customization: Although Freshservice offers a good range of customization options, some users may need more than the platform's customization capabilities for their needs.
Reporting Limitations: Some users have reported that the reporting functionality in Freshservice could be improved, making it easier to analyze and act on customer service metrics.
Integration Limitations: While Freshservice integrates with many popular third-party applications, some users may find that their preferred tools or systems need to be supported, limiting their ability to automate workflows or streamline processes.
Although the decision to switch to a Freshservice alternative depends on your business's specific needs and requirements, evaluating different options carefully before choosing a solution is essential.
Also, make sure to choose a helpdesk solution that can streamline your customer support operations and improve your overall business performance.
To help you in the process, we have done the heavy lifting for you.
After thorough research and analysis, we have collected a list of five alternatives to Freshservice that can prove to be excellent IT support solutions for your team.
Here we go!
Infraon Helpdesk
Infraon Helpdesk is a feature-rich and low-code platform that delivers enriched customer service journeys while managing support tickets dynamically. It can unify your customers, agents, and internal teams to drive seamless support experiences. Even if you don't have a big budget, you can get this software at an extremely affordable price. 
The tool helps you improve your operational efficiency by creating an internal knowledge base that all the employees can use to find relevant answers and also for training purposes. Furthermore, you can even develop AI-powered chatbots to assist employees and customers 24×7.
You can use Infraon Helpdesk to:
Capture incidents and requests via email, live chat, web forms, help center, and more.
Streamline your customer support operations and improve customer service levels.
Get better insights and analytics for better decision-making.
Manage and analyze support tickets using smart grid UI.
Track and monitor agent performance with enhanced supervisor capabilities.
Approve, assign, and resolve tickets in real-time with automated workflows.
Match the right agent with the right ticket through intelligent routing.
Boost support team productivity with end-to-end workflow automation.
Zendesk
Zendesk is a cloud-based customer service platform that provides a wide range of tools and features to manage and improve customer support operations. It has optimized ITIL processes to ensure that your company runs efficiently.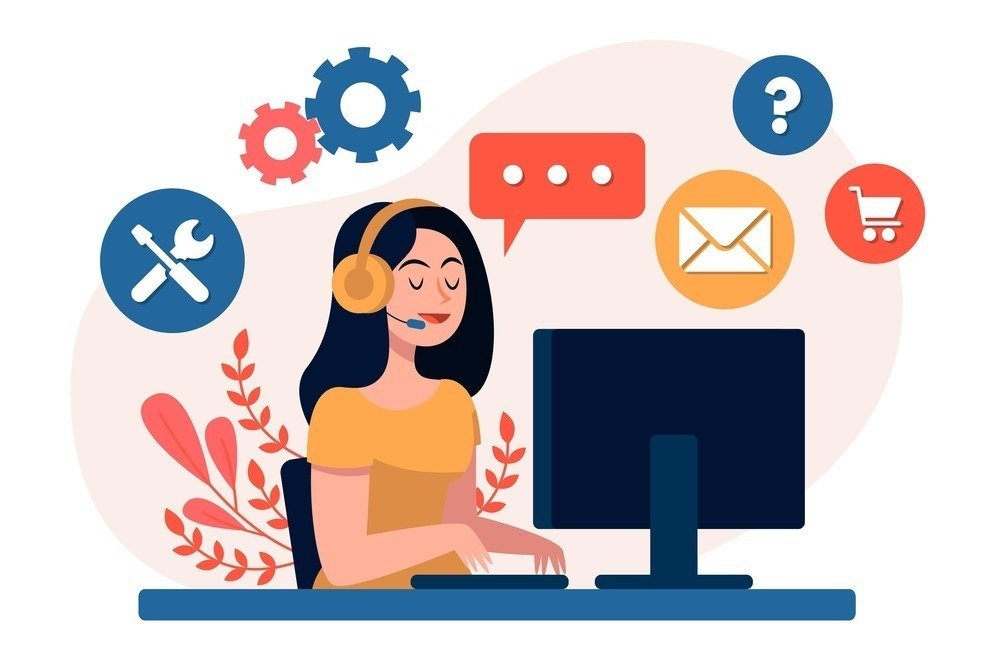 With its robust automation features, your IT staff can effectively handle IT incidents, events, changes, issues, and service requests. Your support personnel can categorize tickets and implement pre-written solutions known as macros to address common end-user issues more rapidly. Also, it can track IT assets like phones, computers, monitors, and other devices.
You can use Zendesk to:
Develop a user-friendly employee knowledge portal for basic queries.
Gather IT requests and issues through email, web forms, chat, phone, and mobile
Keep track of essential helpdesk metrics like the first response time and others.
Easily integrate between Zendesk and other IT products like Myndbend, Okta, LogMeIn, etc.
ManageEngine ServiceDesk Plus
ManageEngine ServiceDesk Plus is ITIL-ready helpdesk software with integrated asset and project management features. ServiceDesk Plus' comprehensive ITSM features and intuitive layout help IT support teams provide top-notch service to end users at a reduced cost and with less complexity.
It is entirely integrated and easy to set up without requiring a lot of customization or integration. It offers strong automation that helps remove inconvenient human procedures for quicker ticket response and higher end-user satisfaction.
With ManageEngine ServiceDesk Plus, you can:
Auto-assign and distribute tickets based on the existing load on technicians.
Manage Contracts with different vendors seamlessly.
Archive old, unused data and improve helpdesk performance.
Generate detailed reports about helpdesk performance and metrics.
Determine the satisfaction level of end users with the ServiceDesk Plus survey option.
SolarWinds Service Desk
SolarWinds Service Desk is a fully integrated service desk and IT asset management solution with a configuration management database (CMDB). It offers a self-service portal that allows users to submit and track their support requests, access knowledge base articles, and view service status updates.
The platform provides a range of reporting and analytics tools, allowing businesses to track and analyze key IT service metrics and identify areas for improvement. Furthermore, it offers change management capabilities, allowing businesses to manage and track changes to their IT infrastructure, including change requests and approvals. Also, it integrates with a range of third-party applications, including Microsoft Office 365, G Suite, Slack, and more.
With SolarWinds Service Desk, you can:
Easily track, monitor, and analyze all of your assets in one location, including contracts, licenses, warranties, contracts, software, and hardware.
Automatically search your network for new assets and update asset information.
Simplify the resolution of tickets by connecting incidents to impacted assets
Use AI to automate ticket prioritization and routing while automatically capturing asset incident history.
Zoho Desk
Zoho Desk, another popular free Freshservice alternative, helps companies all over the world by enabling them to use client context to customize interactions. With the help of strong automation and streamlined workflows, you can raise self-service, increase agent efficiency, and constantly provide an excellent support experience.
To maximize the functionality of your helpdesk, you can easily add custom features and connect Zoho Desk with other programs your team uses. Zia, a virtual assistant powered by AI that the tool offers, can help you in managing support requests, monitor ticket activity, and—most importantly—analyze client sentiment.
With Zoho Desk, you can:
Deliver seamless omnichannel support
Improve agent productivity at scale
Customize your help desk
Leverage powerful AI capabilities
Automate mundane tasks
Get live performance insights
Related blog: 5 Best Zendesk Competitors and Alternatives [2023]
Final Note
Despite its appealing features, people still search for alternatives to Freshservice because of its expensive pricing plans, poor reporting functions, limited customizations, etc. All the tools mentioned in this blog are worthy of your attention and can help you achieve your business goals.
Also, all the alternatives shared in this Freshservice comparison blog have been carefully chosen. If you are still unsure, we recommend you go for Infraon Helpdesk – a powerful, affordable, and easy-to-implement IT helpdesk solution.